Brown Sugar Blackberry Coffee Cake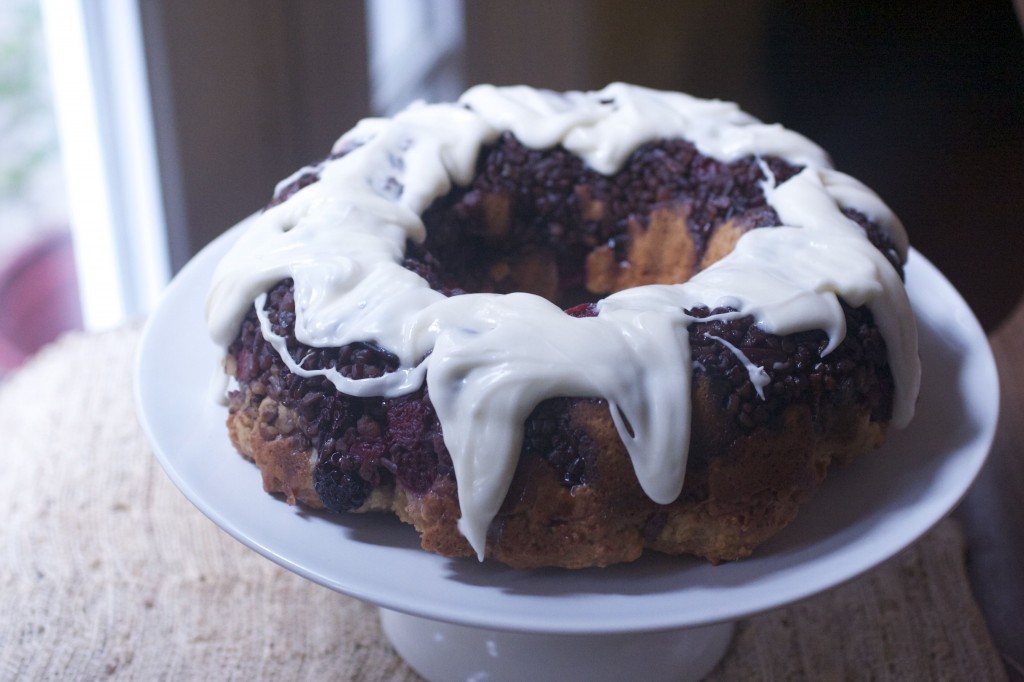 I am sure you noticed I have been tinkering with the design. Hopefully, I will finalize in the next day or so. The upgraded site will be mobile-friendly, so you can find your favorite AIK recipes from the road. I looked to see if I had a better picture of this cake. Trust me it was super yummy but my frosting ended up a bit thick and I was rushing to bring it with to my small group. It has fresh blackberries, brown sugar, and glazed. The yogurt makes the cake super moist.
This is short today but I wanted to share this with you! Also, the winner of the Zoku Pops is Donna Cairns. Donna, please send me your info and I will send the pops out! Enjoy!
[mv_create key="39″ title="Brown Sugar Raspberry Coffee Cake" thumbnail="https://adventuresinthekitchen.com/wp-content/uploads/2012/03/IMG_0375-scaled.jpg" type="recipe"]