Watermelon Jalapeno Feta Salad
The perfect summer dish – Watermelon Jalapeño Salad – healthy and oh so good!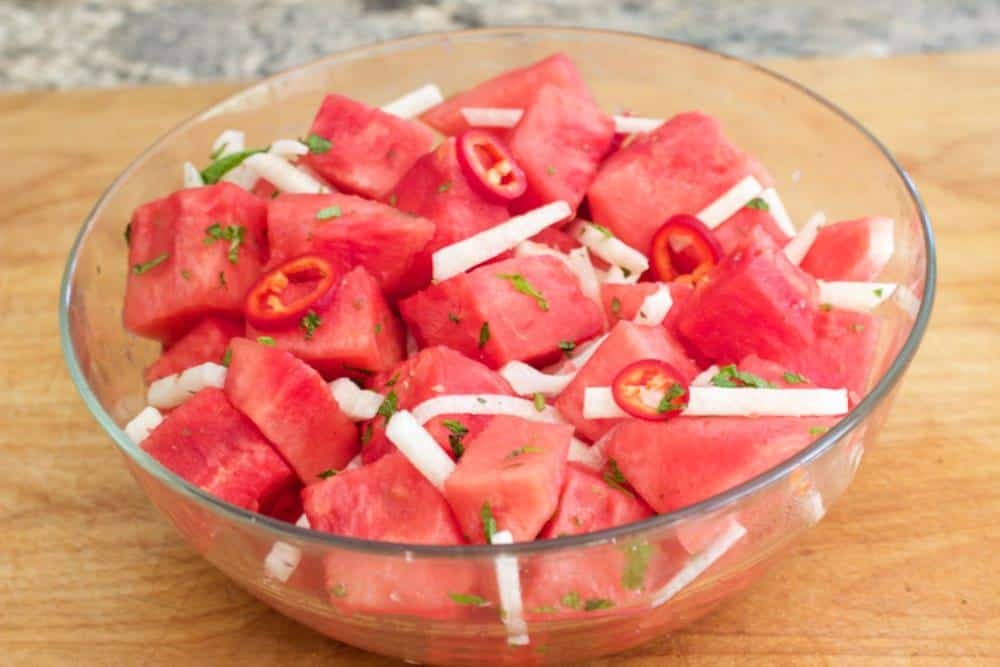 School might be starting but hot weather still draws us outdoors. One of my summer favs is a Watermelon Jalapeño Salad with Honey Lime Vinaigrette. It is light and refreshing on warm days.
Cube the watermelon and cut the jicama in match sticks. Slice a red jalapeño, or omit if you do not like the heat! If you want, cube up a little salty feta cheese to toss in, before serving.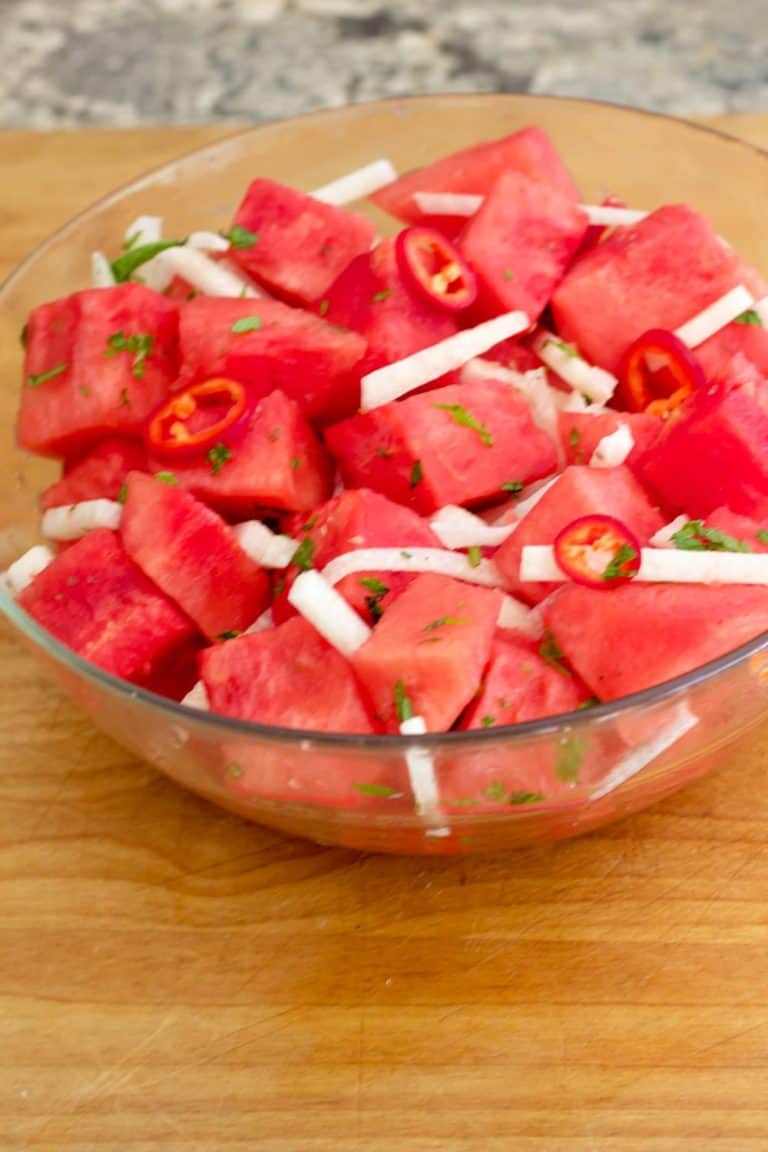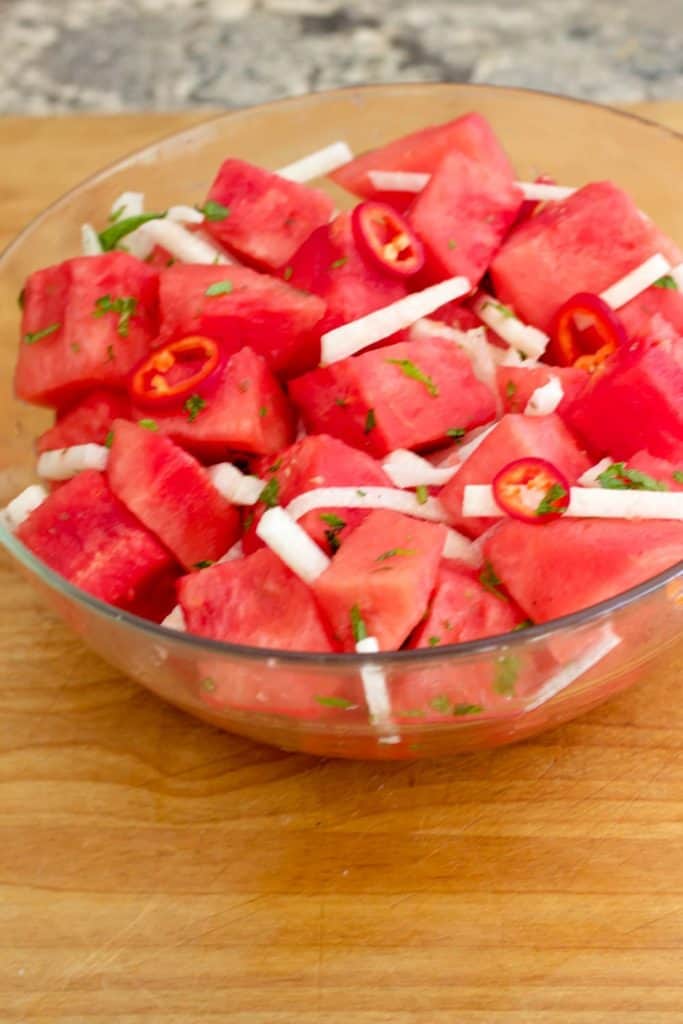 [mv_create key="139″ type="recipe" title="Watermelon Jalapeno Salad" thumbnail="https://adventuresinthekitchen.com/wp-content/uploads/2016/08/Watermelon-Salad-1-of-1-2.jpg"]