Dolley's Irish Soda Bread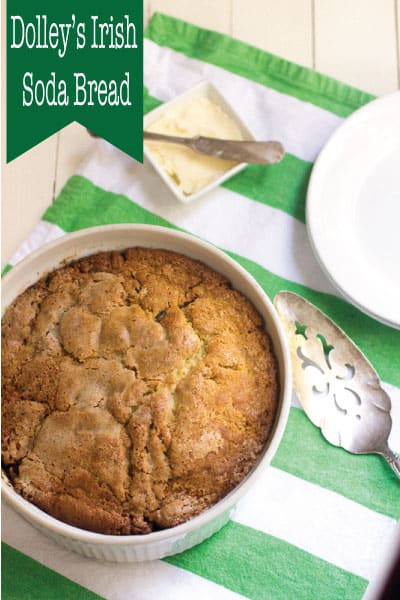 This week I saw that Dolley had posted her Irish Soda Bread recipe on Facebook. I had to try it! Dolley Carlson and I worked together when I was on staff at Mariners. She is an author and speaker who focuses on loving and nurturing the relationships the Lord has blessed us with and inspiring ways to bless them. She shares recipes throughout her books and this is in Christmas Gifts From The Heart. I always loved to hear to her speak at MOPS (Mothers of Preschoolers).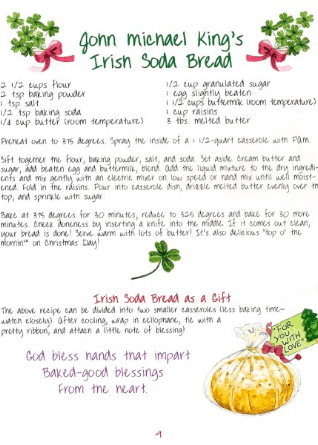 Yesterday Olivia and I got to hang out all day. We decided to make a batch to celebrate St. Patrick's Day. Dolley's recipe is a family heirloom passed down from her uncle John Michael King. Family recipes bring so many memories and history with them. We created a few new memories making this together. Olivia did all the measuring and mixing. She loves to cook and is becoming a little chef.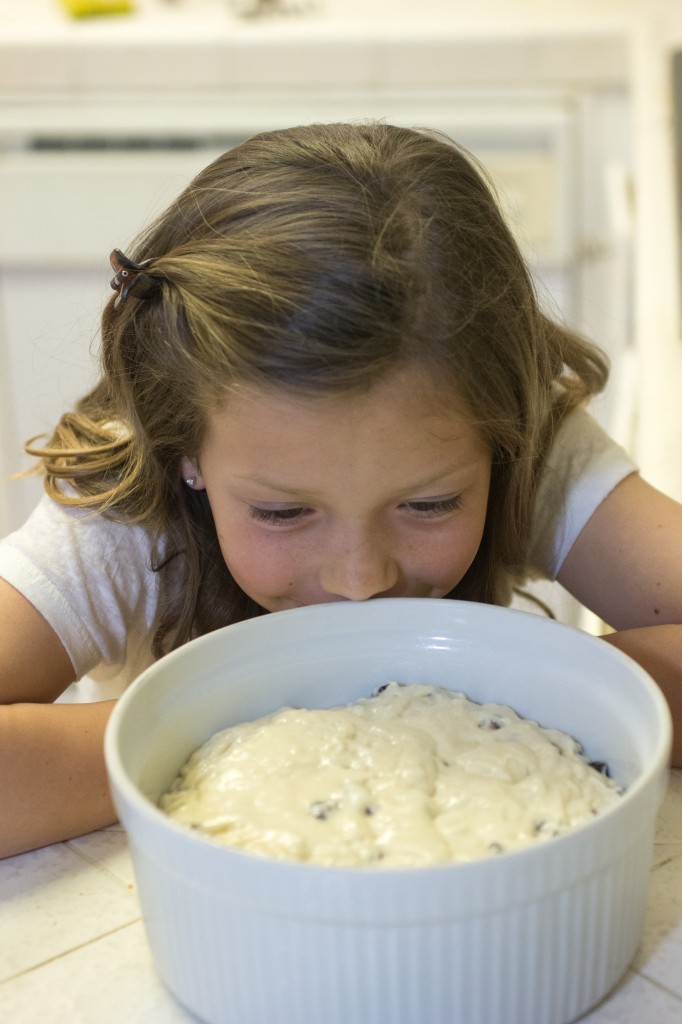 I love this girl!
So into the oven it goes where it bakes for 30 minutes at 375 and another 30 at 325. I would check it at 20 so depending on you oven. I think I should have taken it out a few minutes earlier.
It is different from the bread they serve at Muldoon's (where I am still going to try to get their recipe.)  This Irish Soda Bread is lighter and very good. I like the sugary crust on top.
Olivia deemed it amazing and I sent her home with a plateful to share with her brothers.
[mv_create key="73″ title="Dolley's Irish Soda Bread" thumbnail="https://adventuresinthekitchen.com/wp-content/uploads/2013/03/Beauty-Dolleys-Irish-soda-bread.jpg" type="recipe"]