How to Make Deadpool Cookies: Celebrate Life's Moments
Step by step tutorial to make Deadpool Cookies – the perfect gift for the comic book lovers in your life.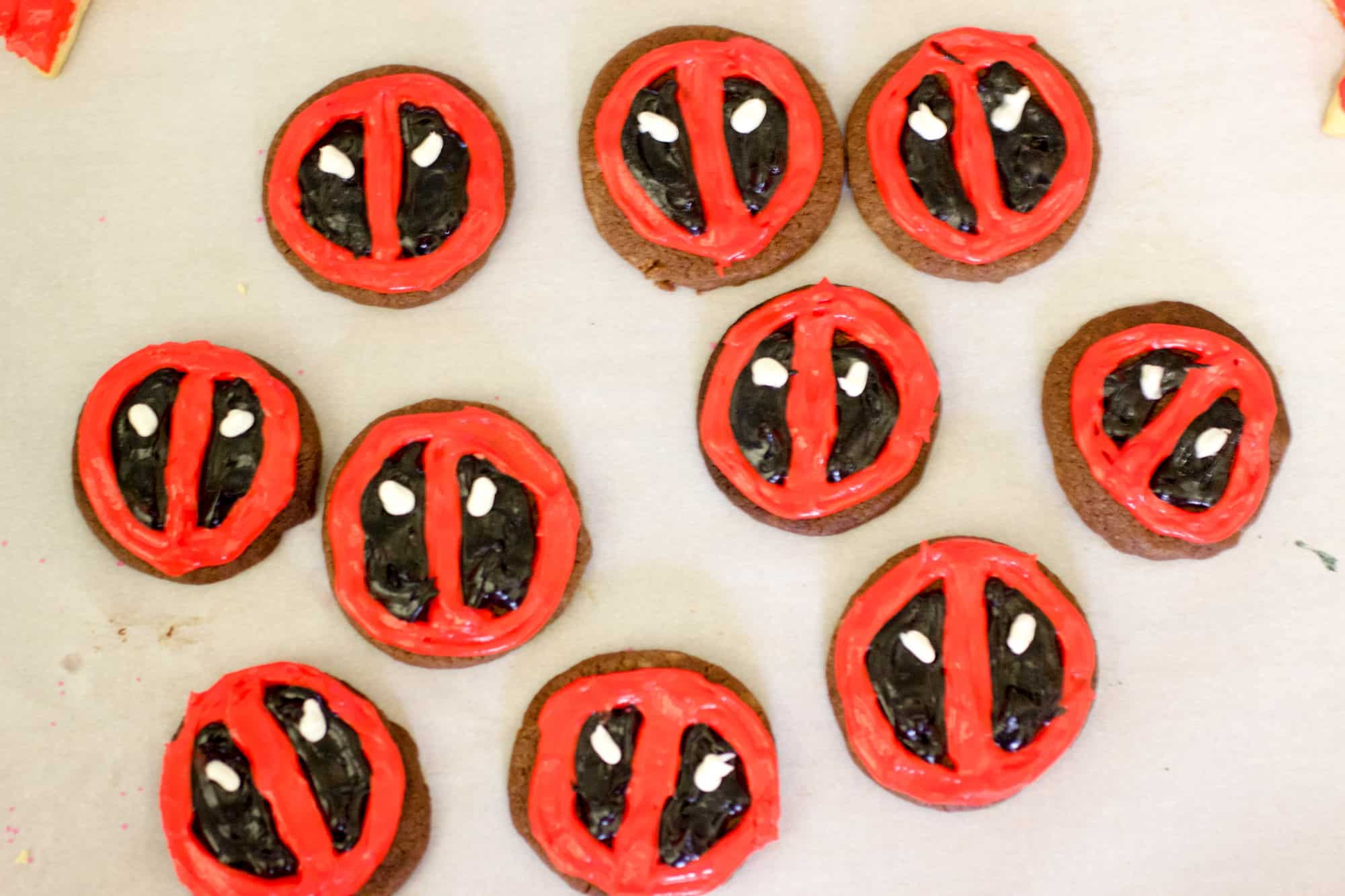 I express myself through cooking, it is how I say I care. Yesterday, I made Deadpool Cookies, my first superhero recipe. Not my normal menu item – here is why. 25 years ago last week, my brother, Rob Liefeld, a comic book artist, created this little character named Deadpool. Fast forward to this weekend, when he finally saw it come to the big screen via Deadpool starring Ryan Reynolds. Maybe you saw it? Clearly, someone did, and more than once.
Thursday I had the opportunity to see it with some local OC comic book fans. There was so much excitement. I couldn't keep up with all the one liners – they were rapid fire, going quick. I can see going back to see what I missed. It is not the type of movie I normally would see but it is funny, irreverant and underneath, there is a sweet love story. It is about a guy fighting to get back to his girl.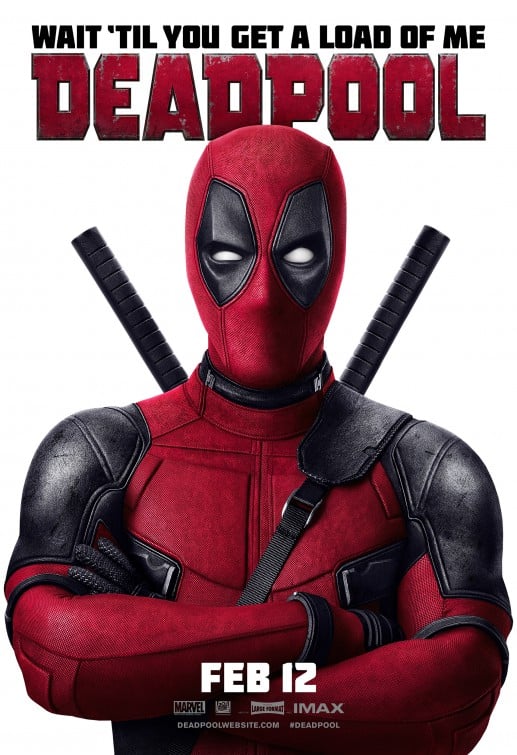 I am not a comic book reader but being a supportive big sister, I prayed it would do well and held my breath. Well, what the heck do I know! It was crazy to watch the numbers climb over the weekend.
Excited for my brother, I did what I do. Bake. Watching a YouTube video, I created a batch of Deadpool Cookies. They are so easy to make. I am not a cookie decorator so you can trust me when I say that. Maybe your kids can't go see the movie, it is rated R for a reason, folks. Why not console them with a plate of cookies.
How To Make Deadpool Cookies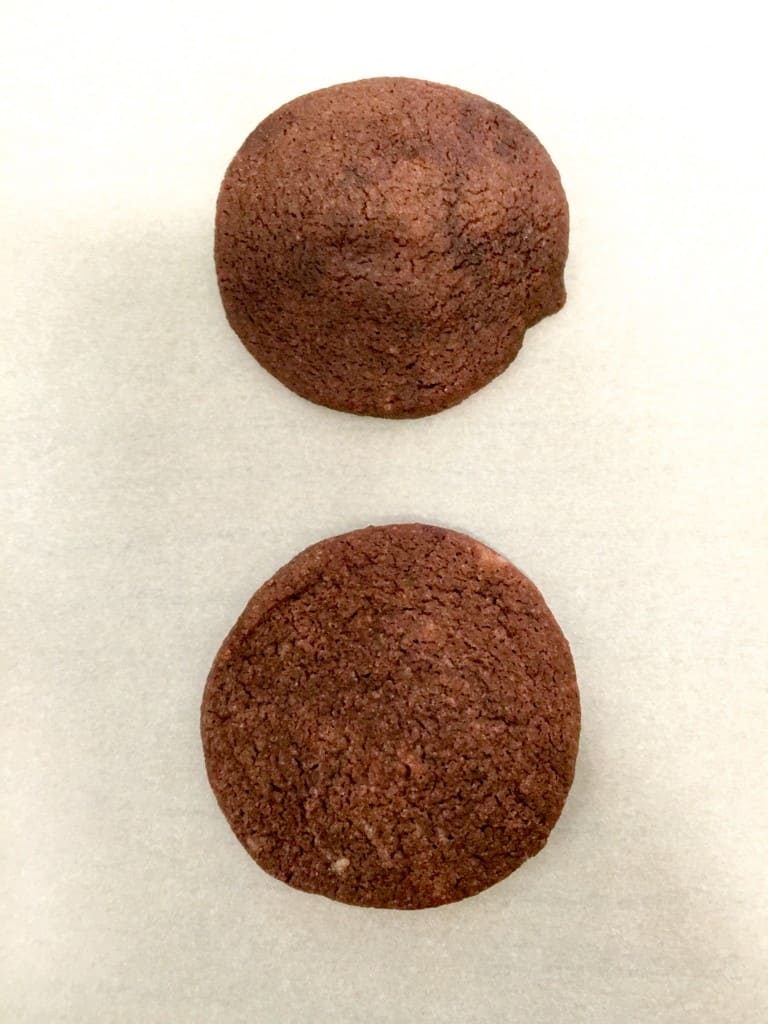 Bake a batch of Chocolate Shortbread Cookies.
Short on time: Buy a box of Thin Mints or chocolate wafer cookies. But these Dark Chocolate Shortbread cookies are so good. They are not to sweet. I used a great dutch cocoa powder I found at Surfas.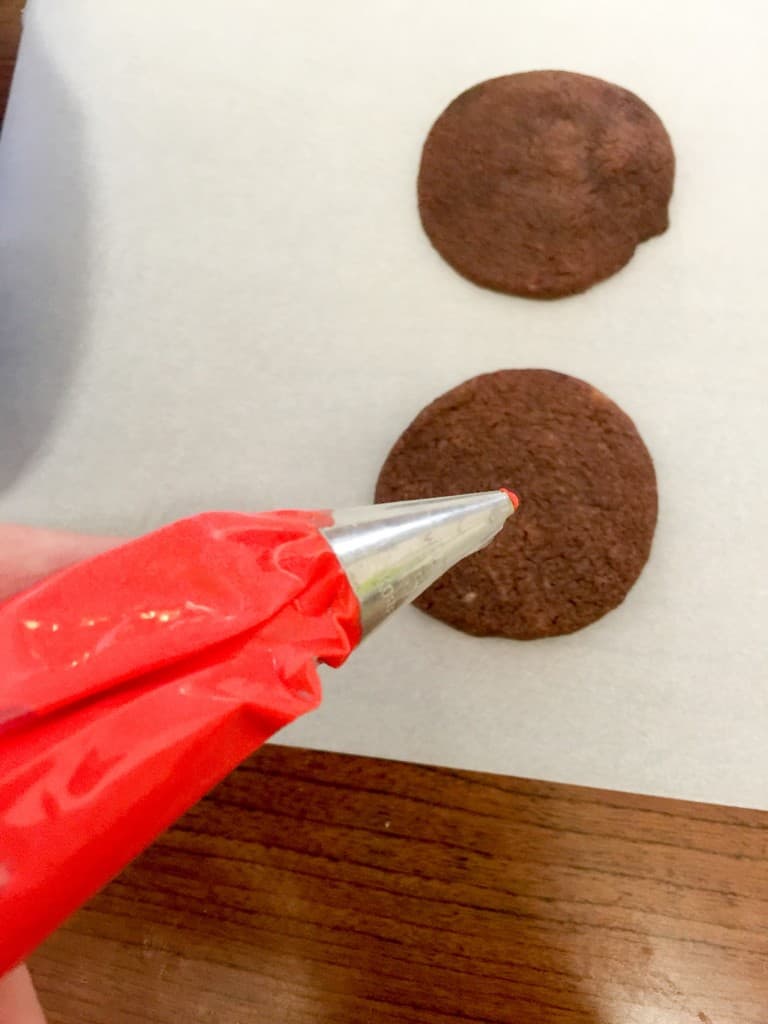 Make a batch of buttercream icing and divide into 3 bowls. Color one red, the other black and leave one white. Fill 3 piping bags with small tips and fill each with one of the buttercreams.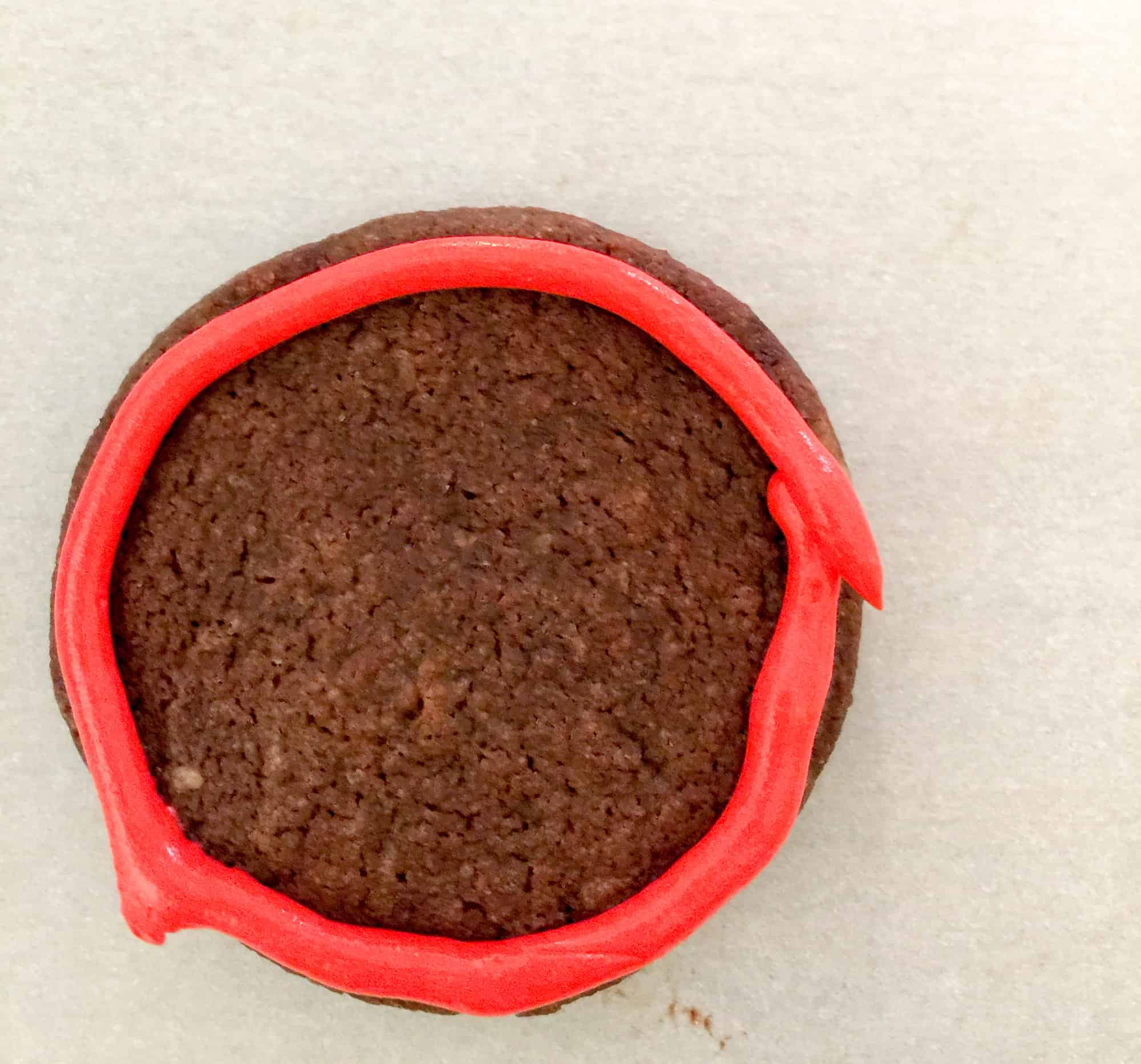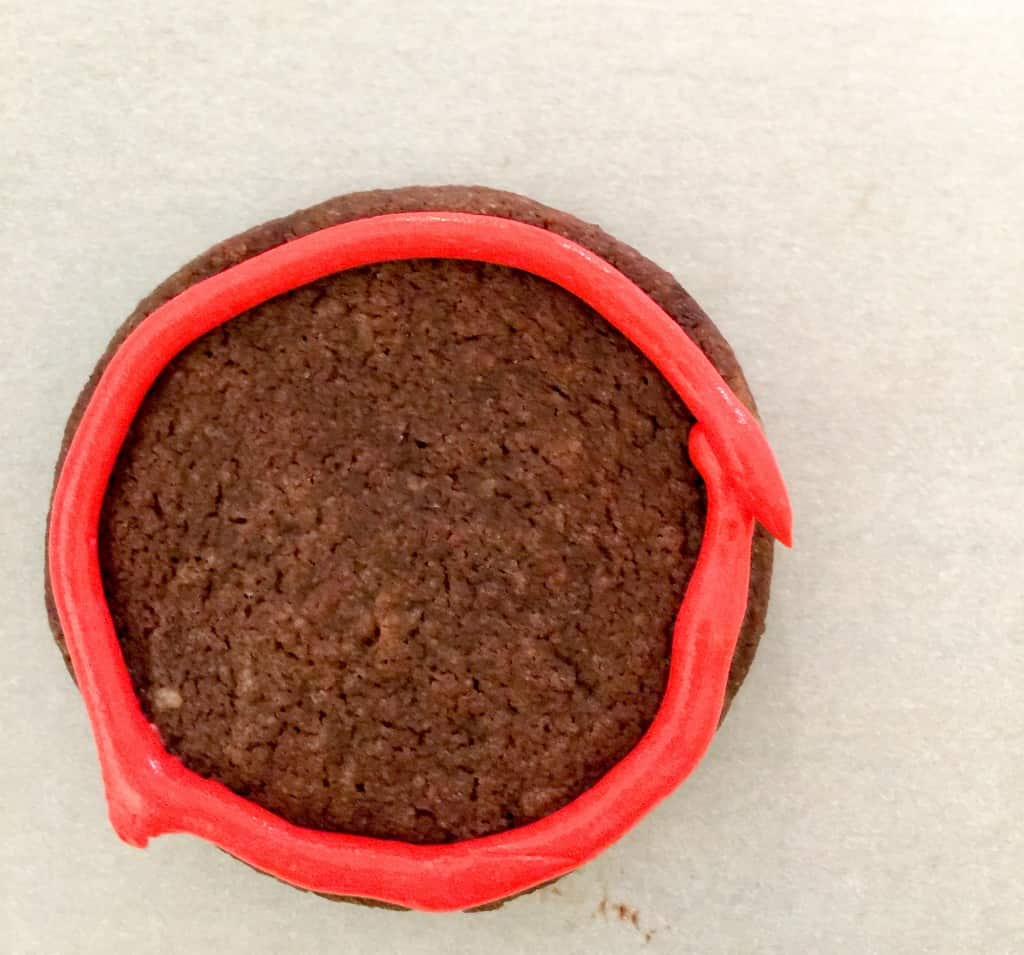 Draw a double circle with the red along the rim.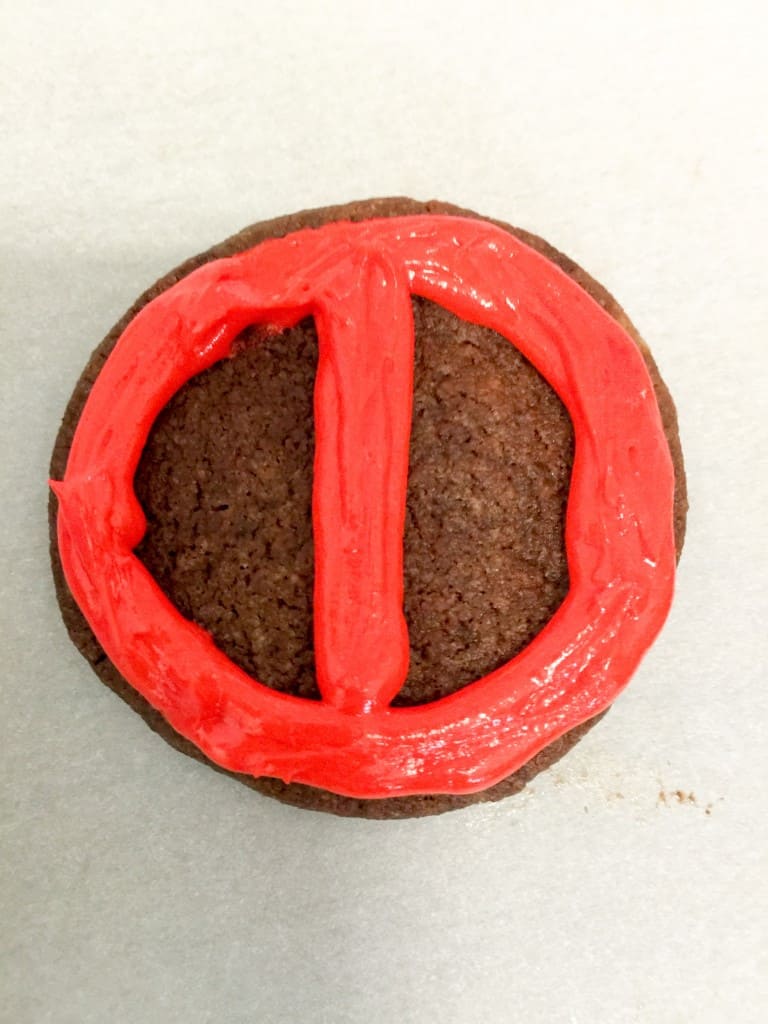 Go down the center with the red.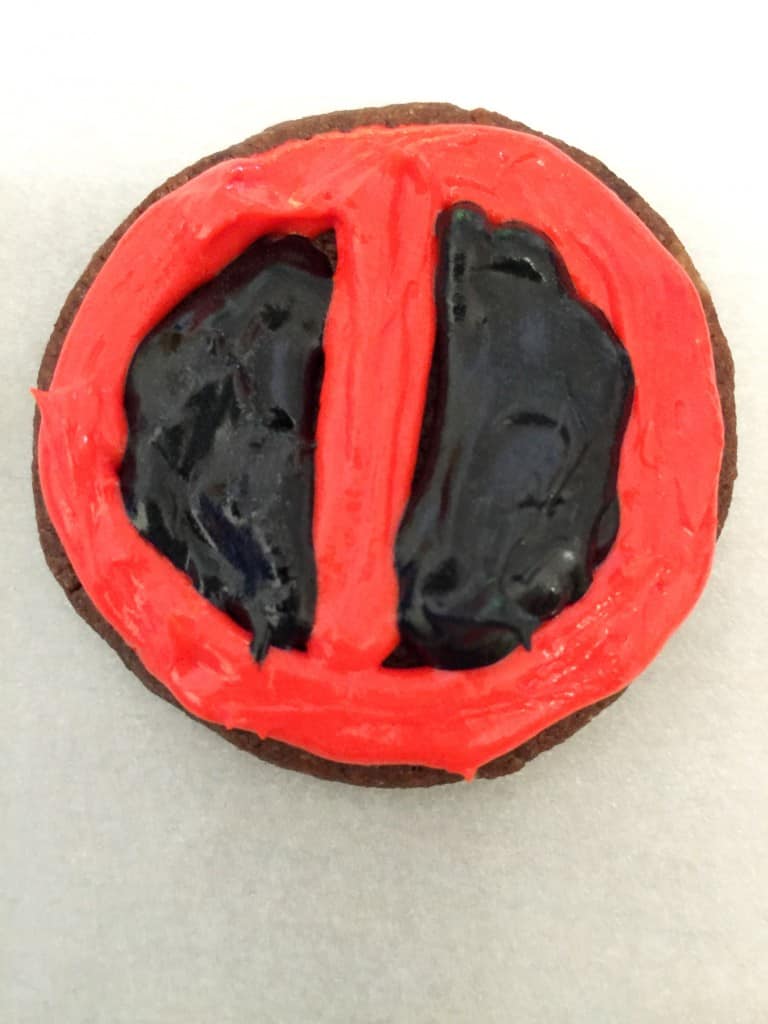 Fill both sides with the black buttercream.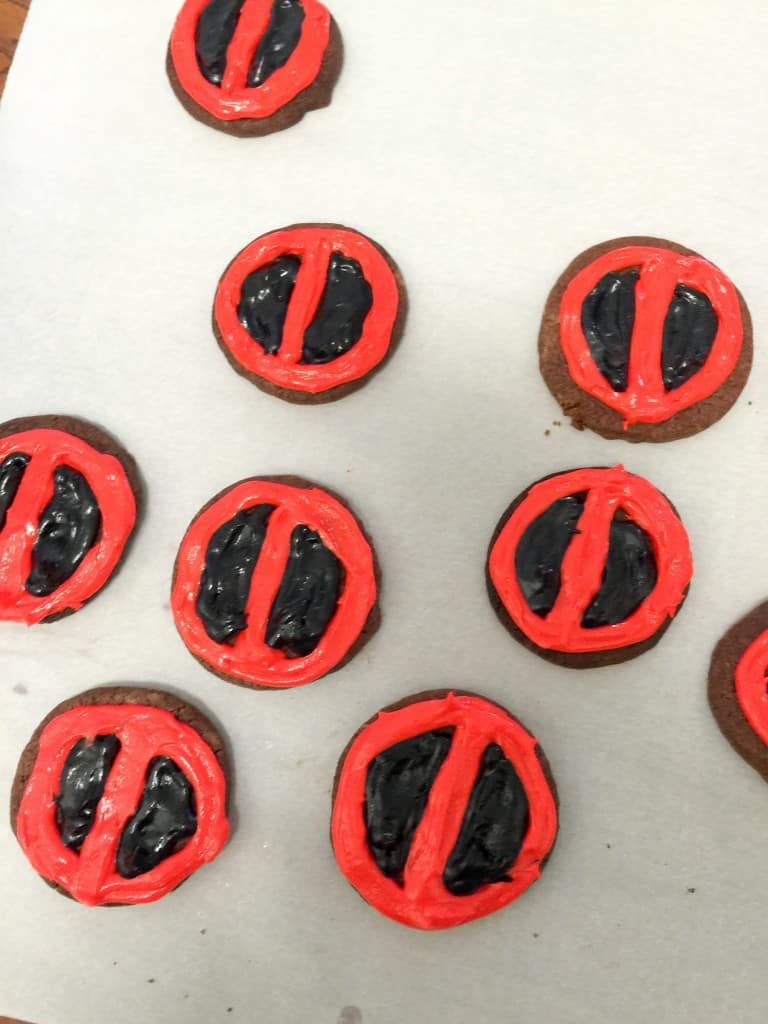 Take the bag of white buttercream and make a dot and drag a bit to create the eyes.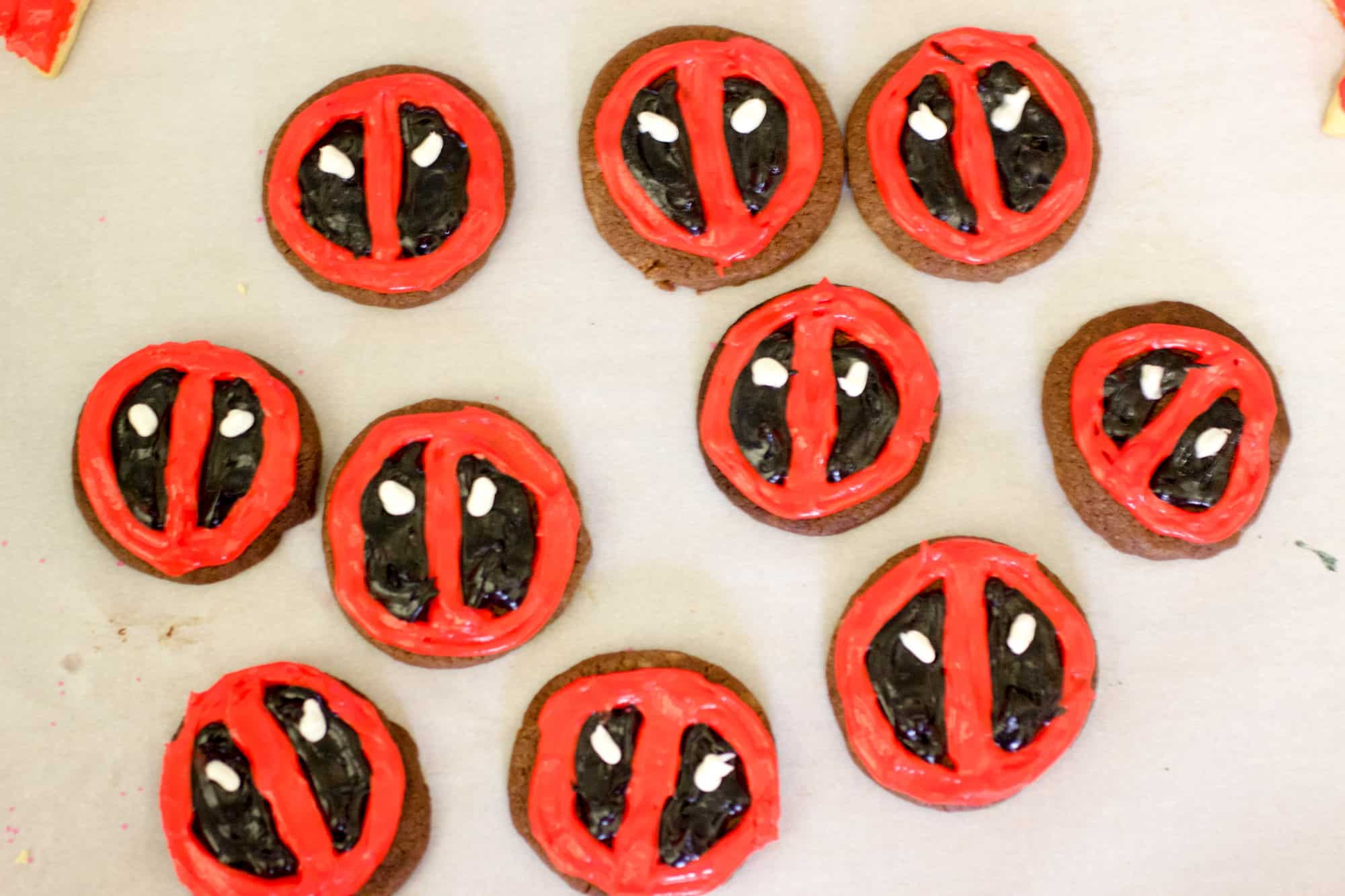 Let the Deadpool Cookies dry and serve.
[mv_create key="132″ type="recipe" title="Chocolate Shortbread Cookies" thumbnail="https://adventuresinthekitchen.com/wp-content/uploads/2016/02/Deadpool-Cookies-1-of-2.jpg"]