Culinary Corporate Team Building Activities
Culinary Team Buildings
Cook – Create – Celebrate
Are you looking for a fun team building?
Our culinary corporate team buildings offer corporate teams an event that challenges and inspires.
How Our Team Building Event Work
What if you could…
Spend time with your creating memorable moments with your team?

What if you could gather together and create a meal as a team that would build bridges and provides opportunities to improve communication and inspire creativity?

Adventures In The Kitchen is the perfect place to bring your employees for an adventure that will enhance the dynamics of your organization and re-energize your corporate family.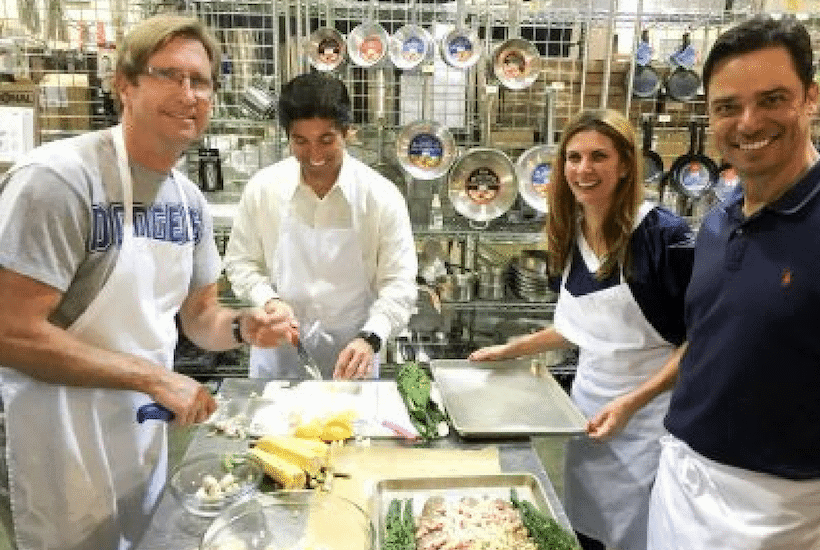 Here is what you get:
Here is how it works!
Select the type of event that is best for your group.
This event is for you if:
Culinary Team Buildings are perfect for:
Corporate Team Building Rave Reviews
We want to tell you what a wonderful afternoon we all spent " Cooking with Love"! Your staff was so helpful and friendly, we would recommend this experience for any group, and plan to come back for some Cup Cake Wars!!u003c/emu003e
You exceeded our expectations and created an event that was not only perfect for our large group but really FUN! I've had so many great comments from the Volvo team. Thank you and your staff for a memorable event. u003c/emu003e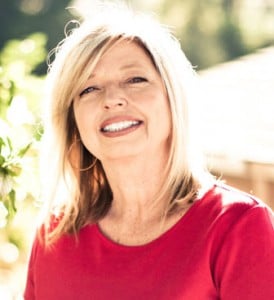 I'm Cheri
I founded Adventures In The Kitchen cooking school 8 years ago to help corporate teams connect in the kitchen through culinary team buildings. Cooking together makes a powerful team-building activity. Teams they collaborate to create a meal and end with a time of celebrating around the table.
How long is the event?

Most of our team building events are 3 hours in length.
Where are the team building events held?

Most of our events are held at The Hood Kitchen in Costa Mesa. We are currently looking at other facilities in order to offer a variety of locations.
Is it possible to serve alcohol?

Yes, you can order wine and beer through the event space, delivered the day of the event.