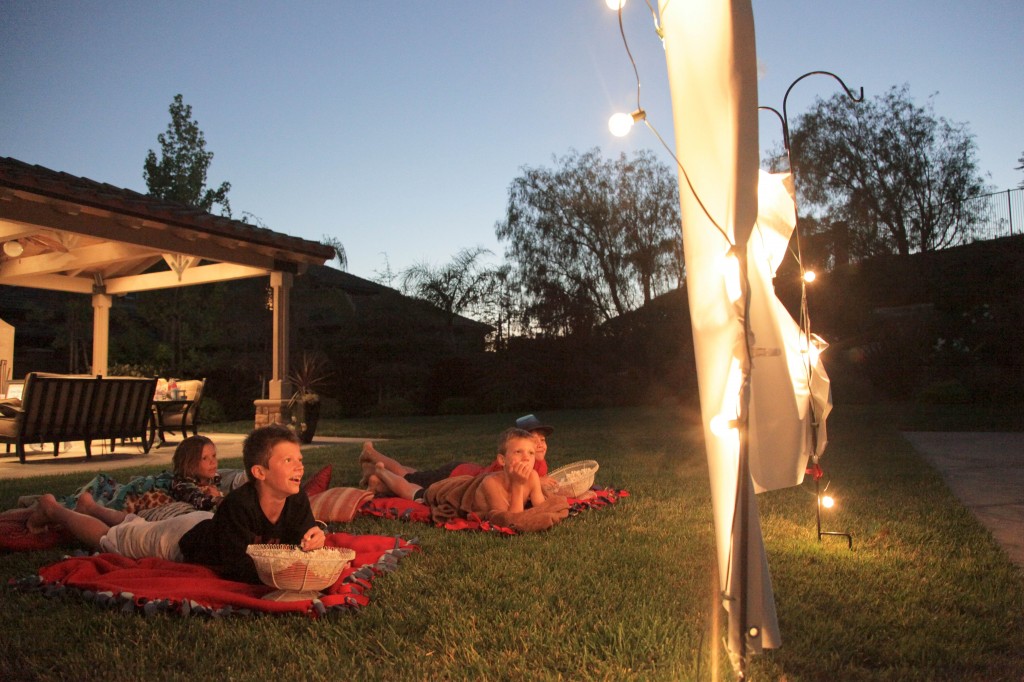 Over the last few months I have had the opportunity to create a few parties for the entertaining section of Betty Crocker. They have been so much fun. This week one of my favorite's Outdoor Movie Night is on the site and I couldn't wait to share it with you all. I remember the drive in movies. It was fun to sit and watch the movies outdoors. Sometimes we would go in a friends truck with our folding chairs and blankets.
Kids love adventures and helping put this together was no exception. The anticipation of waiting for evening to come and the sky to darken made a few of them giddy. They love to help prepare the food. They loved the little details of old school candy from a candy hop here in Old Town Orange.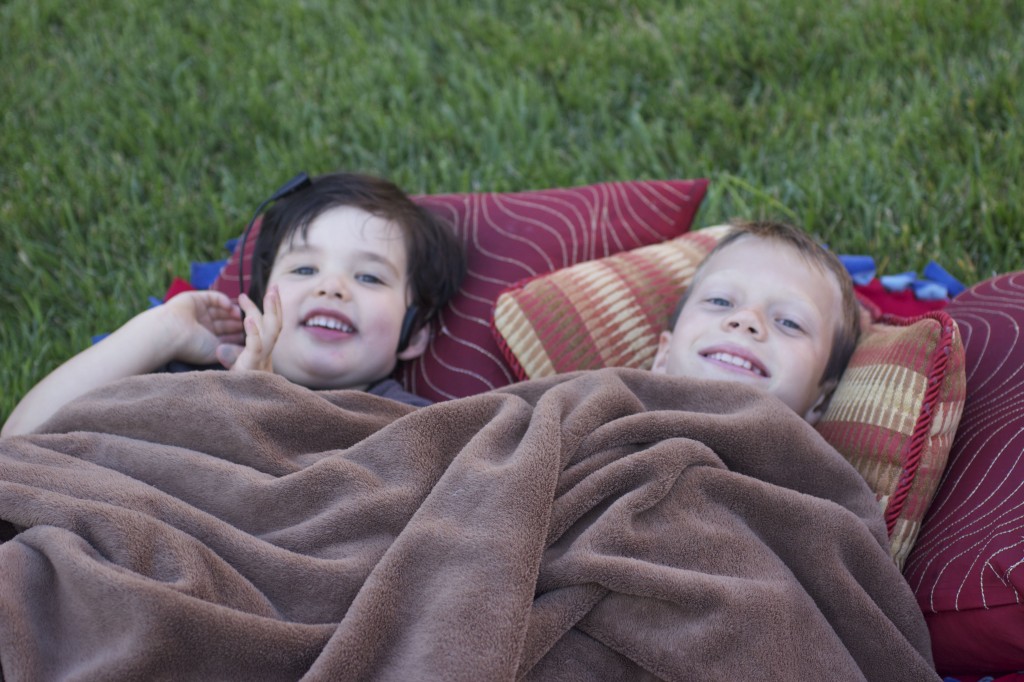 Rob and Joy, my brother and sister-in-law, let me use their fabulous backyard as the backdrop. Joy's sisters and their kids came over and had a pool party/movie night/sleepover. It was so much fun! Chase and Levi were ready to watch the movie long before dark. Did I mention I accidentally planned this on the longest day of the year. Yep, it was 9 before it was dark. So sweet Levi was knocking from the window trying to escape his fate of sleep. He was going to celebrate his birthday at Disneyland – he needed the rest but wanted to join them!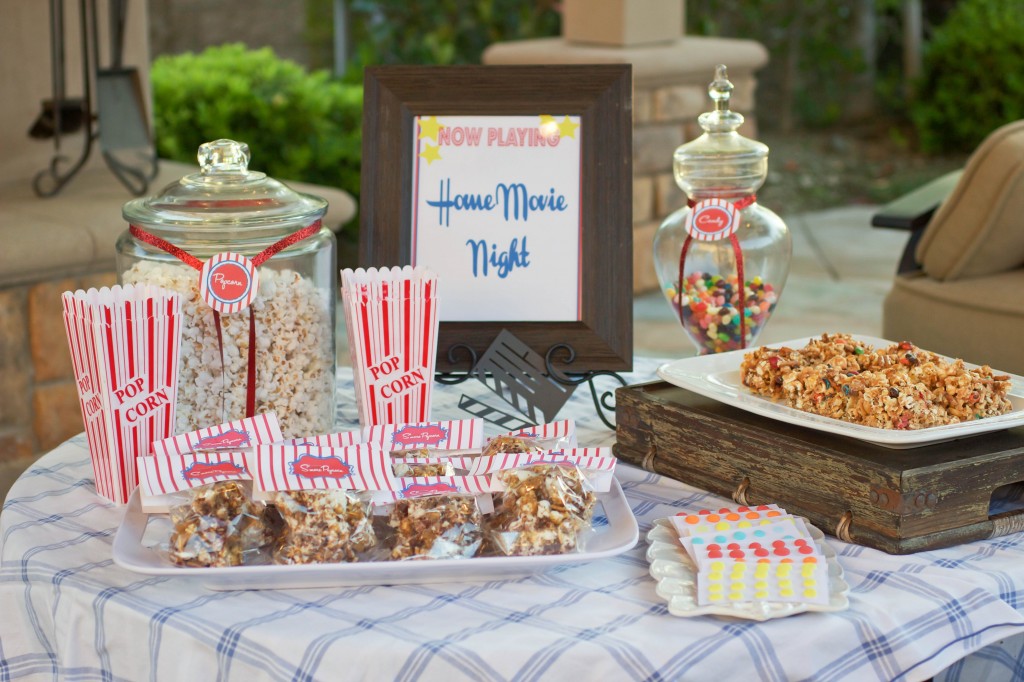 The S'more Popcorn and the Popcorn bars were big hits with the kids and adults. They will have fun helping to make them. It is a great way to end the summer. The memories will linger into the fall.
Here is the article and a link to all the recipes. I'd love your help in sharing it. If you like to Pinterest or are active on Facebook and Twitter I'd be so grateful to have your help! You can download all the printables, including tickets,  here.