Gluten Free Lemon Berry Tart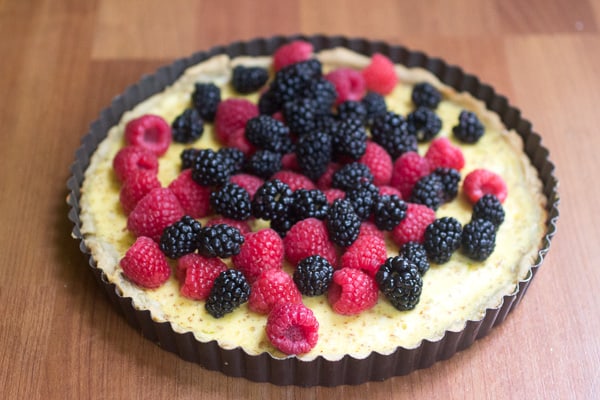 Food is meant to be shared like this Gluten Free Lemon Tart. My happy spot is when I get to hang out in the kitchen and prepare food for the people in my life. Last year I burnt out on working full-time and then running home to test recipes. It lost its sweet spot in my life. A few months away from much cooking and I have a renewed passion. It is more relaxed and fun.
As part of that time I off I decided to take part in the Food Blogger Prop Swap, hosted by Alyssa of www.EverydayMaven.com and Faith of www.AnEdibleMosaic.com, I sent a box of props to a food blogger and received this box in return.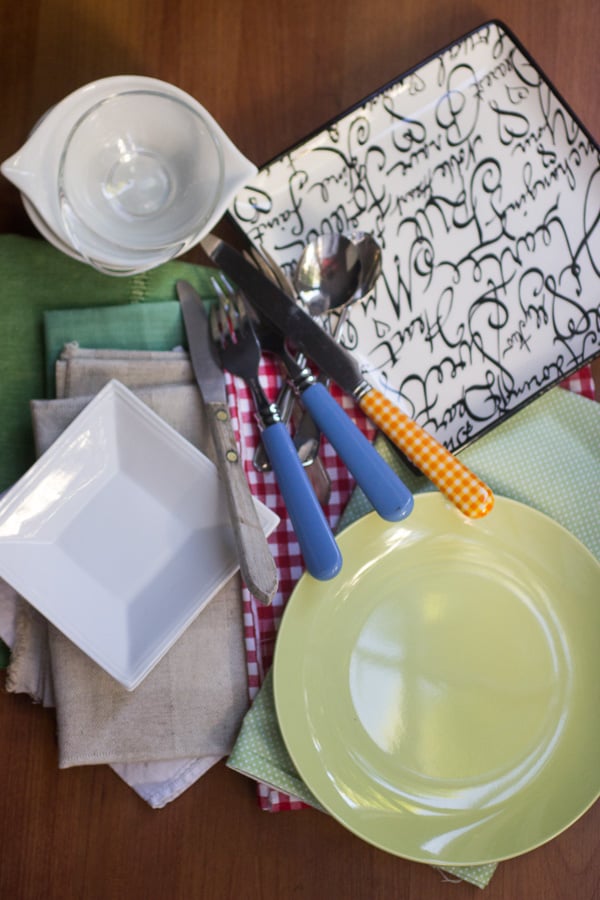 My box was from the lovely Mary over at Sifting Focus. The funny part is a few of the items I already owned (great minds think alike) but there were so many fun colorful utensils and pretty plates.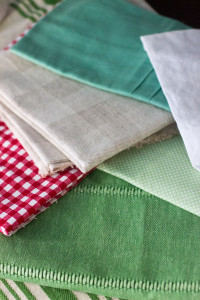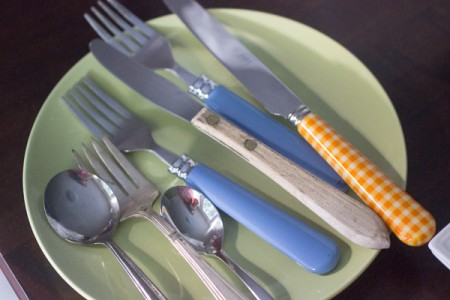 You will be seeing them pop up on my site over the next few weeks.
Now that several friends and family are gluten free I want to be able to continue to share food with them. I don't want them to feel left out or deprived. So I am on a journey to become a better Gluten Free baker. I am exploring all sorts of new flours and mixes in my quest to discover the perfect treats.
This is one of the first recipes where the results were positive The recipe is based on one I saw by Aran Goyoaga. She makes beautiful food and photographs it. I knew her recipes were trustworthy.
Gluten-Free Flour
There are many types of gluten-free flour. If you can't find millet flour you can use sorghum flour. A brave move for a newbie. I find Whole Foods has the best choice of flours and in the bulk section, so they are more affordable. I don't have one in my neighborhood so I used Bob's Red Mill products that I can get at Sprouts. They are a quality line of flours often hard to find. The dough has a different texture to it, a little softer perhaps. Overall I was happy with the taste of the pastry dough.
The berry and yogurt filling was easy to make and then I topped all the pretty berries raw on top, instead of cooking them inside. The result was a stunning tart that just makes me happy to look at. It says fresh and seasonal.
Print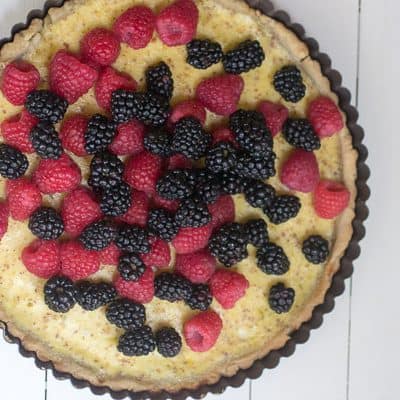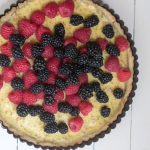 Gluten Free Lemon Berry Tart
---
Author:

Cheri

Total Time:

0 hours
2/3

cups

superfine brown rice flour

1/2

cup

sorghum flour

1/4

cup

cornstarch

1 tablespoon

natural cane sugar

1/4 teaspoon

fine sea salt

8 tablespoons

unsalted butter, cut into

1/2

-inch pieces

6

to

7

tablespoons ice water

1/4

cup

50 g natural cane sugar

1 teaspoon

lemon zest

3

eggs

3 tablespoons

almond flour

1/2

cup

greek yogurt

1/2

cup

whole milk

2

cups

summer berries (blueberries, currants, red and black raspberries, blackberries, strawberries
---
Instructions
Combine the first five ingredients in the food processor and pulse to aerate. Add the diced butter and pulse ten times until the butter is the size of peas. Add the ice water and pulse until it comes together. It will not form a ball. Transfer the dough to your work surface and knead a couple of times. Wrap it in plastic wrap, flatten it, and form it into a disk. Refrigerate for 1 hour.
Dust your preferably cold work surface with brown rice flour. Roll the dough to 1/8-inch thickness. Fill a 9-inch tart mold with the dough. Cut off excess and refrigerate for 20 minutes.
Preheat oven to 375F. Lightly dock the bottom of the tart dough with a fork. Cover it with parchment paper and fill it with pie weights or dried beans. Bake for 20 minutes. Remove beans and bake for another 5 minutes.
Reduce heat to 350F .
Combine the sugar and lemon zest in a bowl and rub them between your fingers until very fragrant. Add the eggs and whisk. Add the almond flour and whisk until lump free. Whisk in the yogurt and milk until smooth.
Pour the mixture into the prebaked tart.
Bake for 20 to 25 minutes until the custard is set. Let the tart cool for 15 minutes before cutting. Pour the berries over the top.
Prep Time:

0 hours

Inactive Time:

0 hours

Cook Time:

0 hours
Nutrition
Serving Size:

1 grams

Unsaturated Fat:

0