Behind The Scenes At Betty Crocker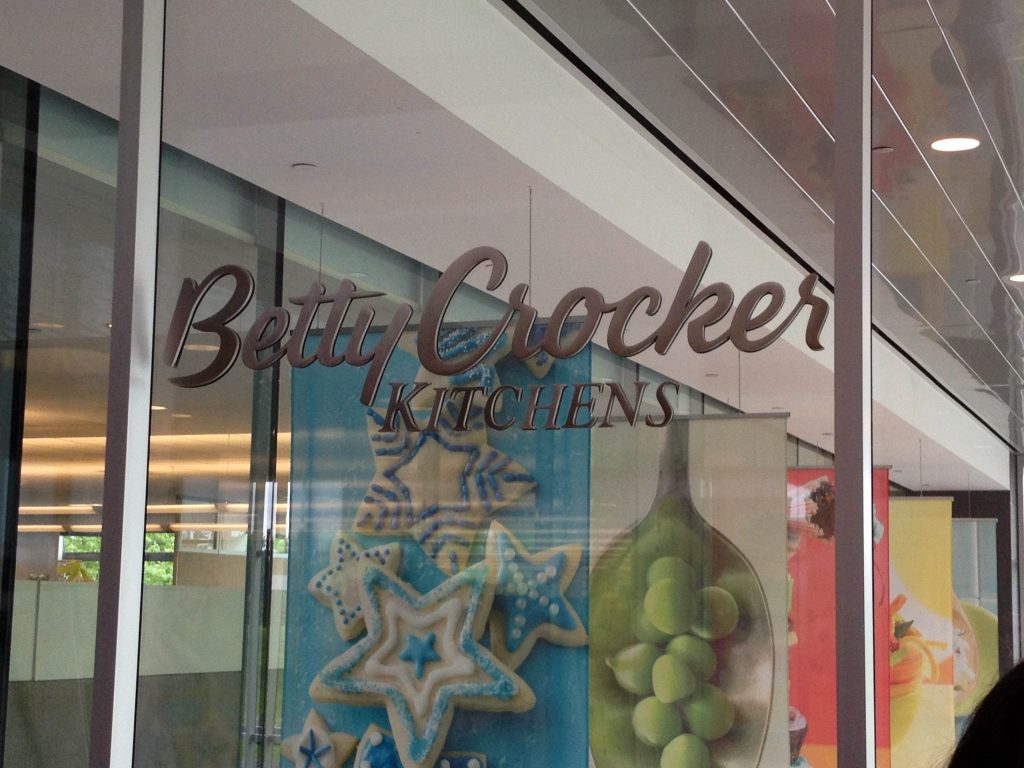 Last week the team from General Mills invited their team of bloggers to Minneapolis. I was so excited for many reasons. First to see the Betty Crocker Kitchens was a dream come true. Second, I got to meet the great team from General Mills that I work with each week and finally I got to meet the other bloggers.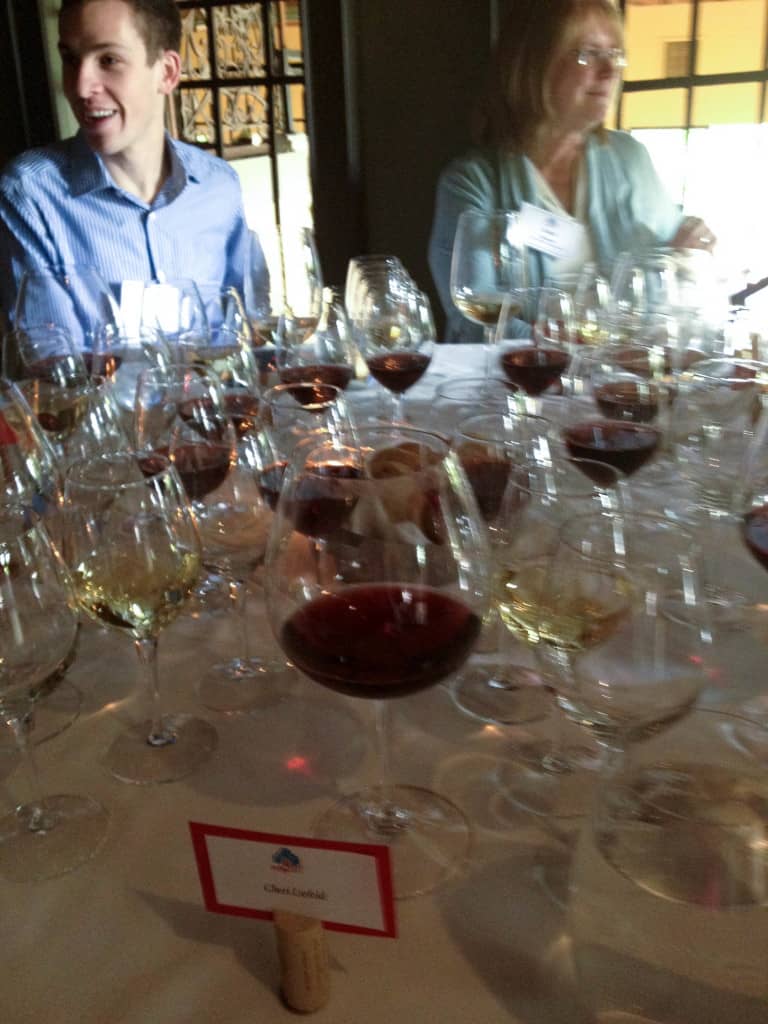 The first night we had dinner at Cafe Lurcat, a restaurant in downtown Minneapolis that had a beautiful outdoor space . After wine and appetizers we were given a wine demonstration and tasting by Dara Moskowitz Grumdahl. She was so cool. A four-time James Beard winner and seven time nominee – she knows her wine! She loves to make wine tasting easy for everyone. She talked about wine being something to better people's lives and make them happy.
The highlight of the evening was meeting all the people I work with – Laurie, Kelly, Lisa, Jeff, Andy, Jessica, Andi, Amy, Erin and many more. After a year of emails and phone calls it was nice to meet in person. We got to celebrate, dream and plan for the upcoming year.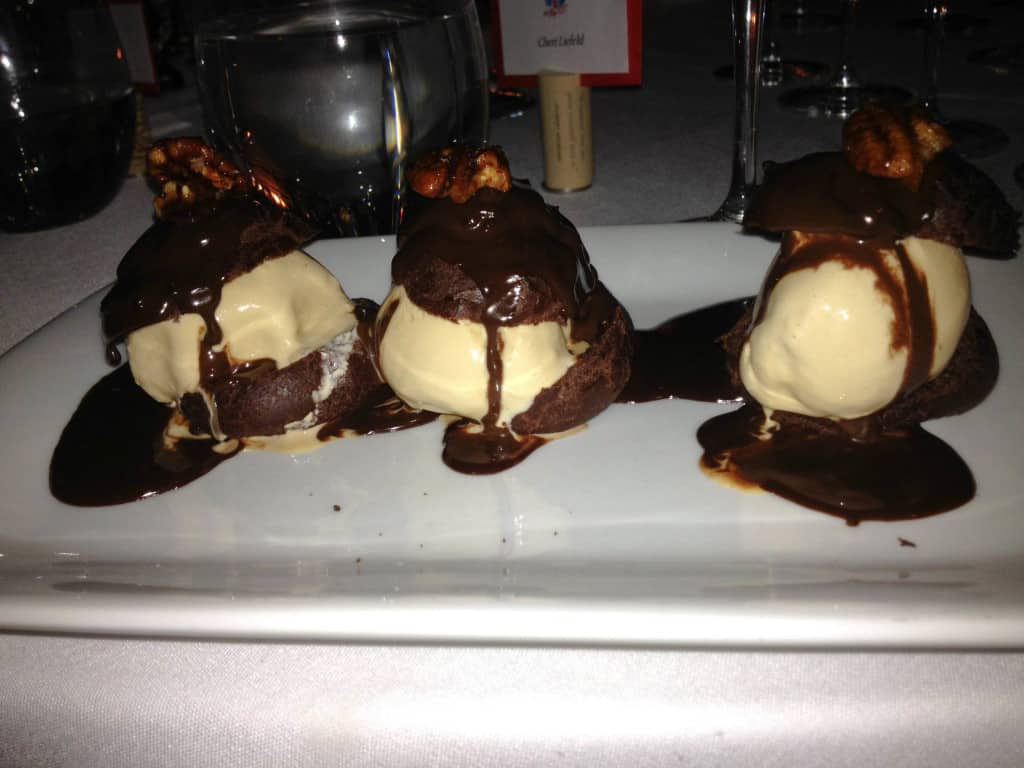 Our dinner was amazing. I am still dreaming of how I will recreate the Miso Seabass. It was perfectly prepared and served with a potato puree and asparagus. For dessert we had a choice of donuts or Dark Chocolate Profiteroles with Salted Caramel Gelato and Candied Pecans. Both were decadent endings to the meal.
Bright and early the next morning, at least for this California girl, we were off to General Mills. Jeff, gave us a tour of the campus. It has everything including a Caribou coffee shop, doctors, gym, a bank, dry cleaners, day care and mini grocery store. It overlooks a beautiful lake and it was a gorgeous day.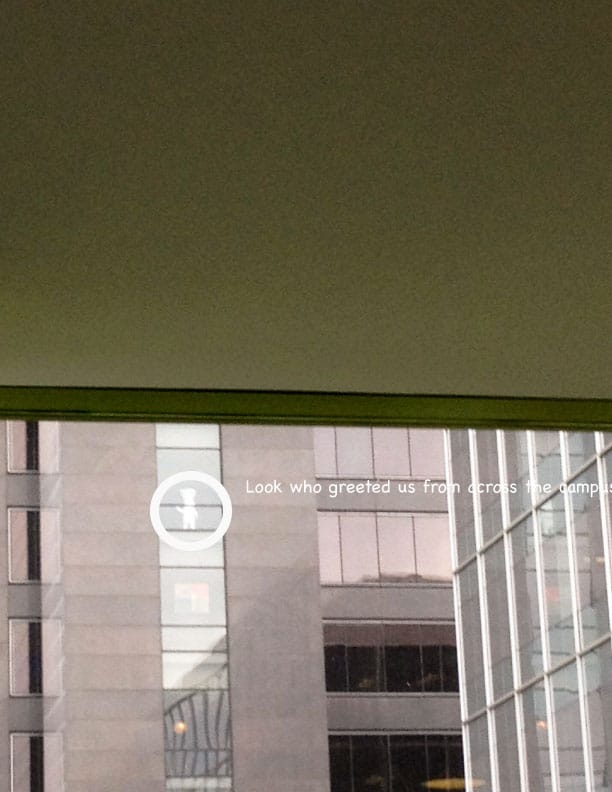 Looking across to one of the other building's we noticed this guy…maybe you recognize him?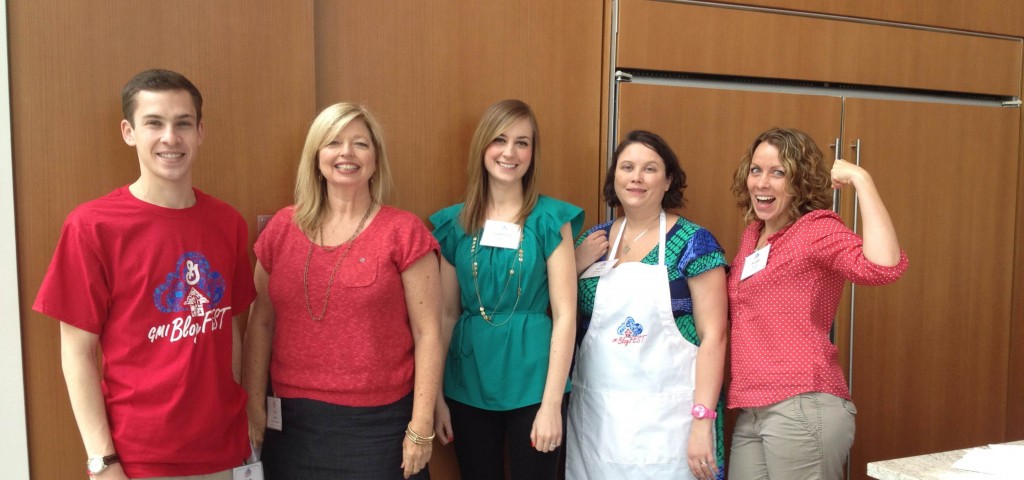 We went to the Betty Crocker Kitchens where we divided into teams for a "Chopped" like competition using new products that will come out soon. I was a part of Amusing Buche with Brooke from Cheeky Kitchen, Rachel of Coconut and Limes, Stephanie of Girl Versus Dough and led by Andy from Eat Better America.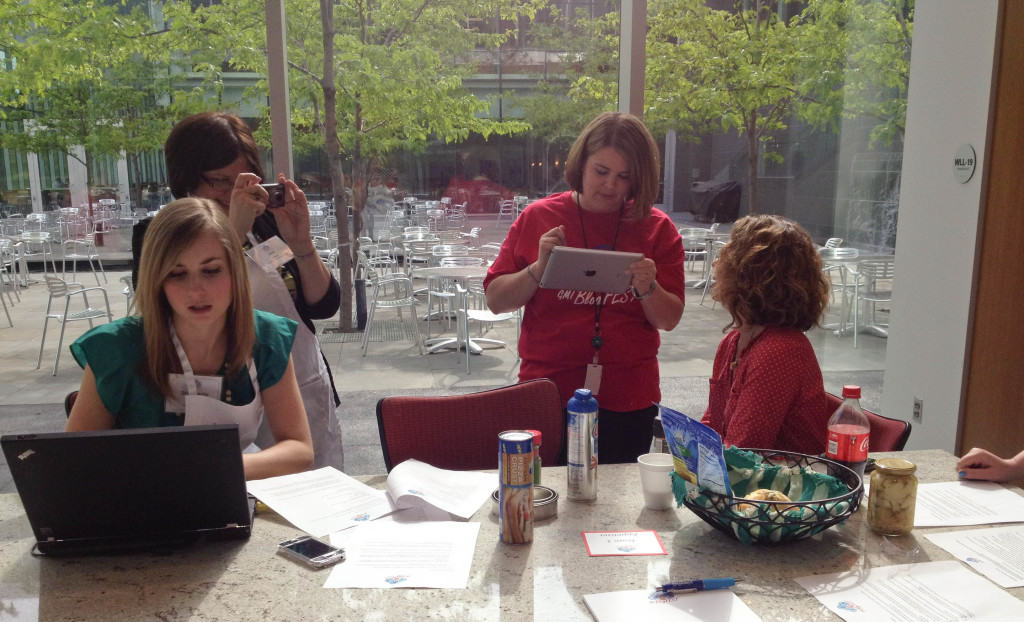 It was a busy hour and a half, creating and writing our recipe, while the camera's recorded our every move.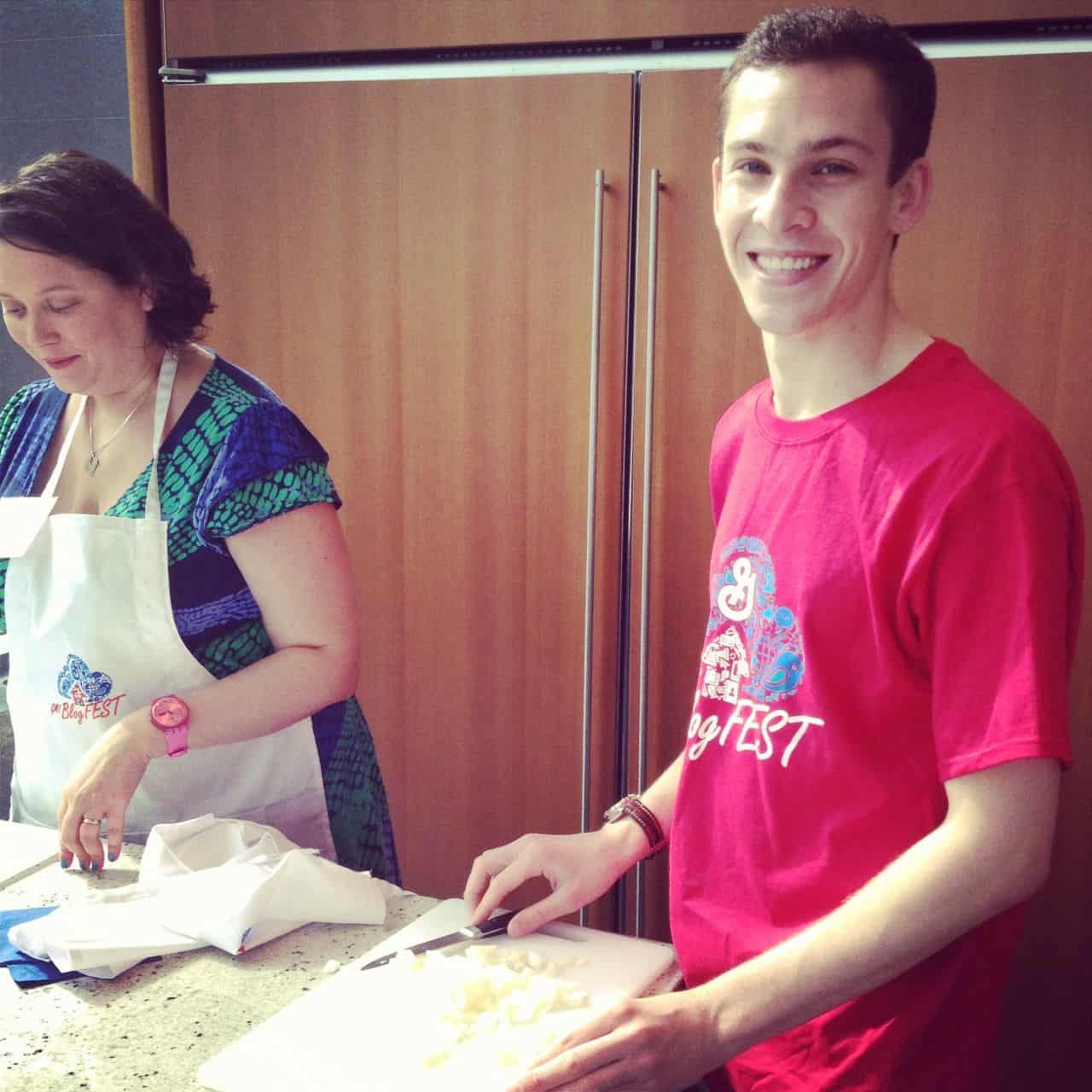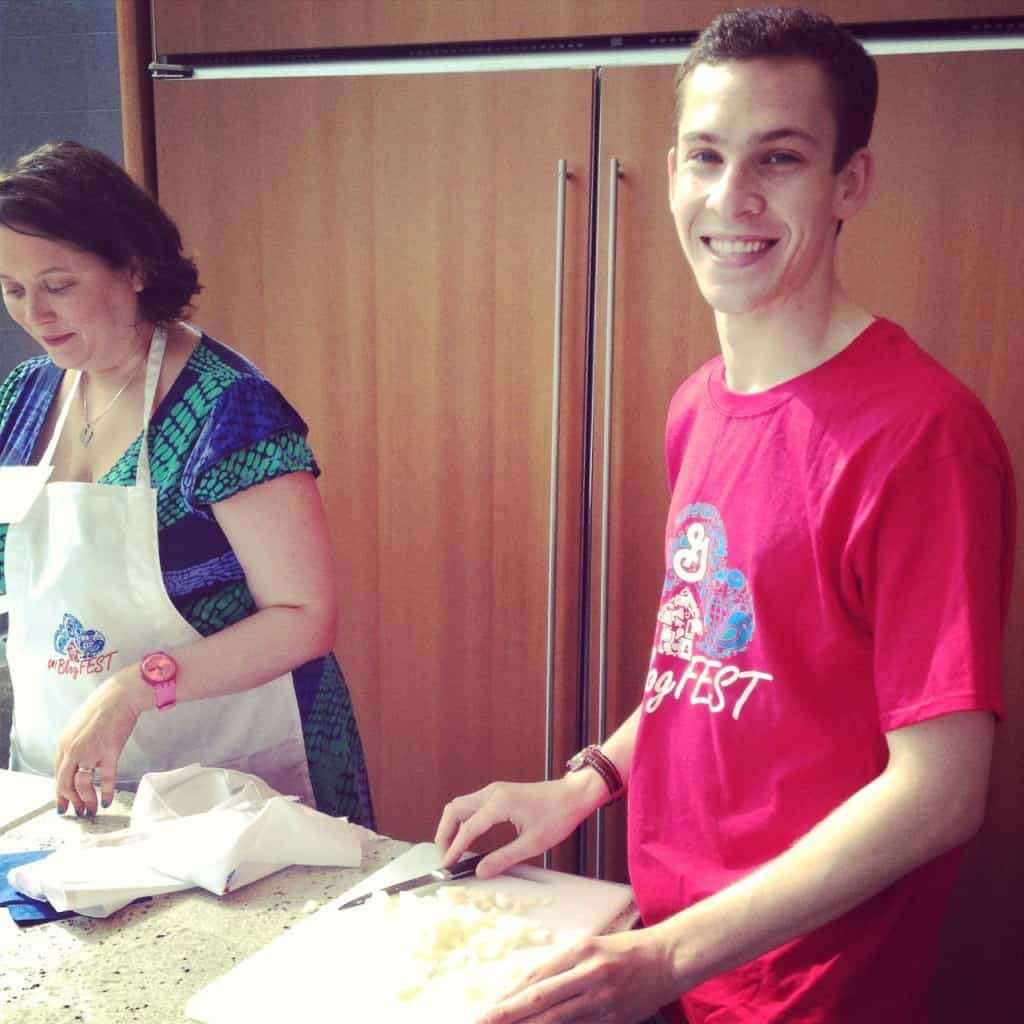 We put Andy, from Eat Better America, to work chopping. Last month he went on a Road Trip to find healthy eats across the country.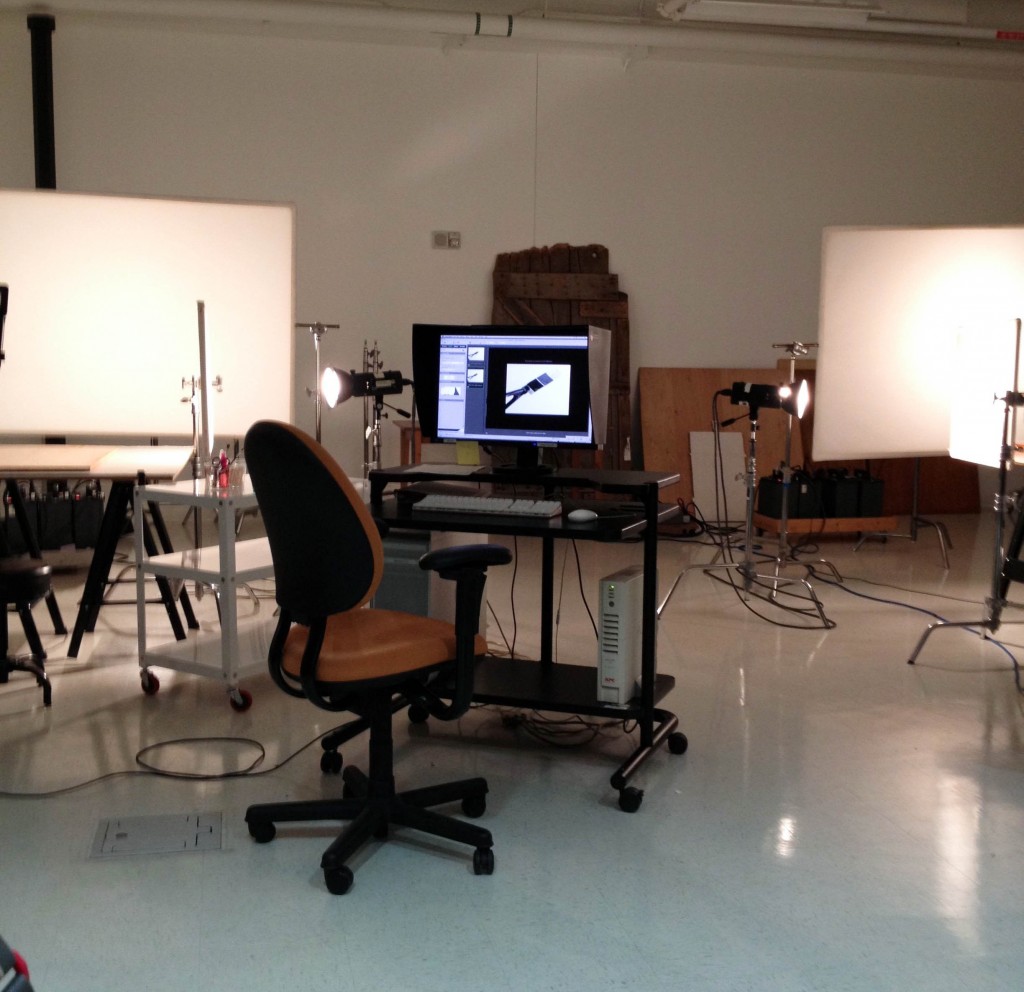 We presented before a tasting panel and then that afternoon learned from the pros about food styling and photography. The kitchens were amazing – they produce recipes for cookbooks, magazines and of course the website.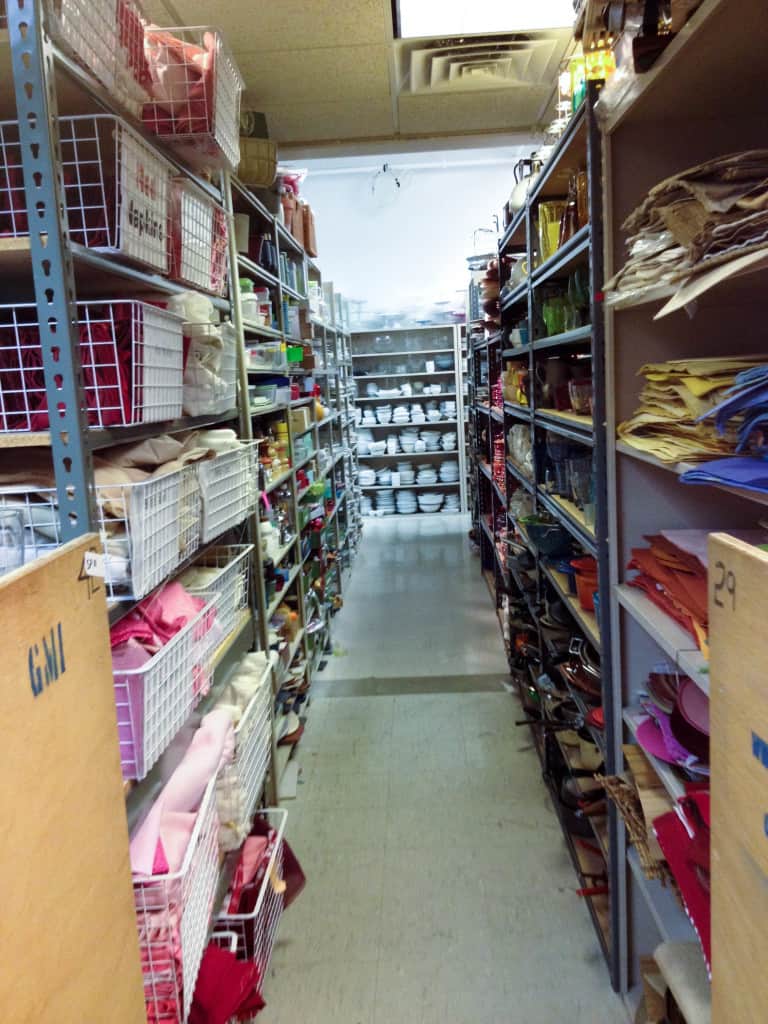 There was group envy over the prop rooms. Rows of colored plates, glasses, linens, cutting boards, called out to us. It was fun to see what the photographers picked out to prop our dish.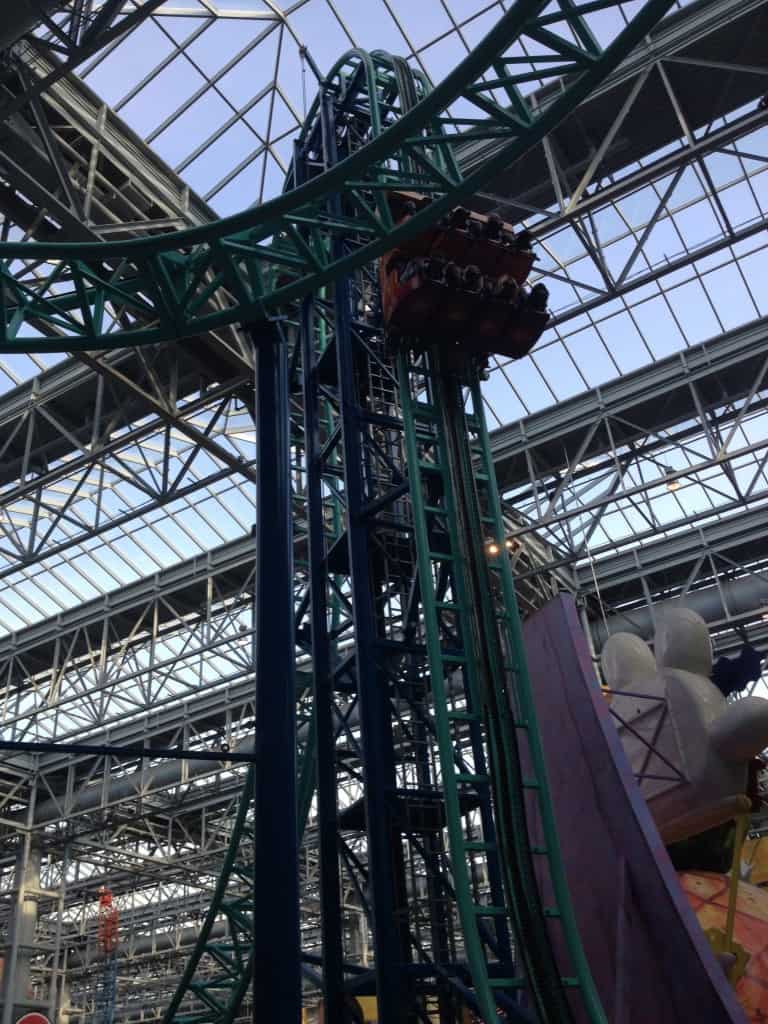 Thursday evening several of us went to the Mall of America where we did crazy things like ride roller coasters. We ate dinner at Crave, a restaurant at the mall that had a fabulous Crave Martini and finished with Gelato.
I left  inspired and humbled at the opportunity to be a part of this amazing organization where I get to create and play with food.
Here is a list of my fellow General Mills bloggers.
Angie McGowan from Eclectic Recipes
Deborah Harroun from Taste and Tell
Rachel Rappaport from Coconut and Lime
Sarah Caron from Sara's Cucina Bella
Stephanie Wise from girl versus dough
Bree Hester from baked bree
Joanne&Adam Gallagher from Inspired Taste
Paula Jones from bell'alimento
Brooke McLay from cheekykitchen
Lauren Keating from Healthy.Delicious
Mark Evitt from The Manly Housekeeper
Cheri Liefeld from Adventures in the Kitchen
Jessica Walker from Lil' Miss Bossy
This week a few more of my recipes showed up on Betty Crocker. The Grilled Bacon Jalapeno Sandwich had people dreaming of new combinations to try. If you like boozy cupcakes try these Mudslide cupcakes. Also my Grilled Strawberry Tomato Bruschetta was the center of a heated conversation. People loved or hated the idea. What about you – would you give it a try? I thought they were quite tasty! Let me know what you think!