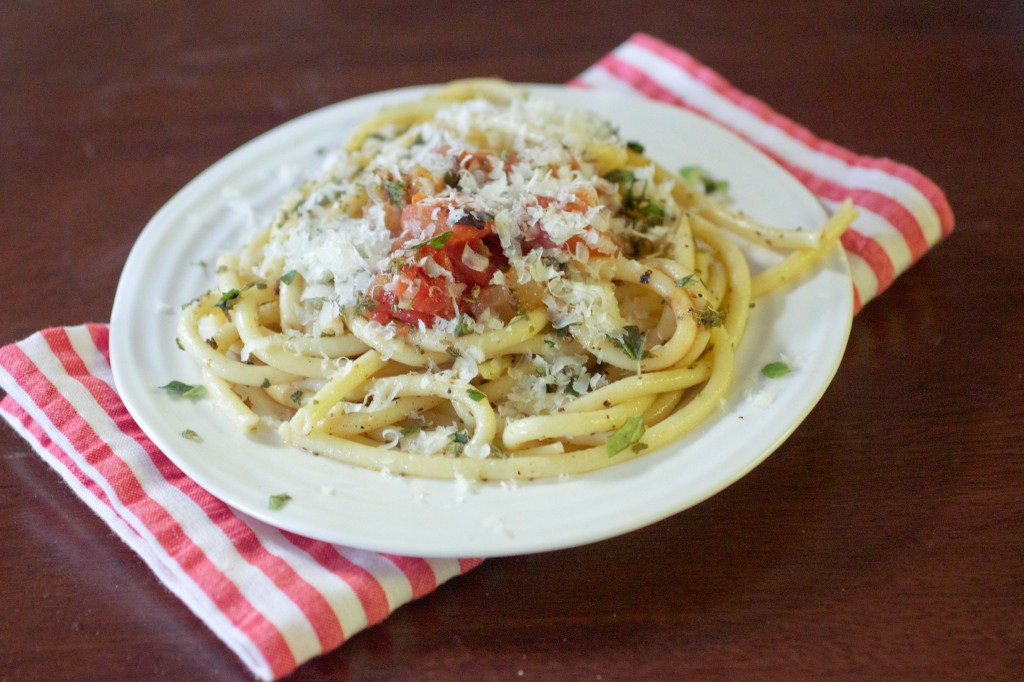 Sometimes when I get home from work I want a quick meal with little clean up. Bucatini Oregano is made in one pot in the time it takes to boil the pasta. That is my idea of a quick meal. With Muir Glen you know you are getting quality, flavorful tomatoes.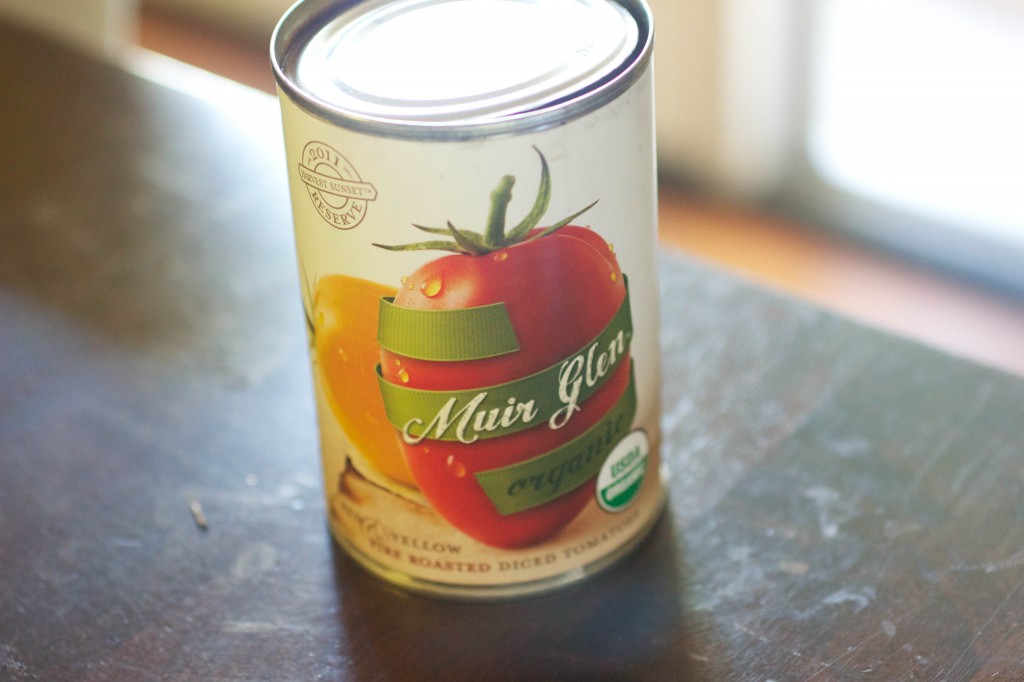 While the pasta is boiling chop you fresh oregano and crush your dried oregano.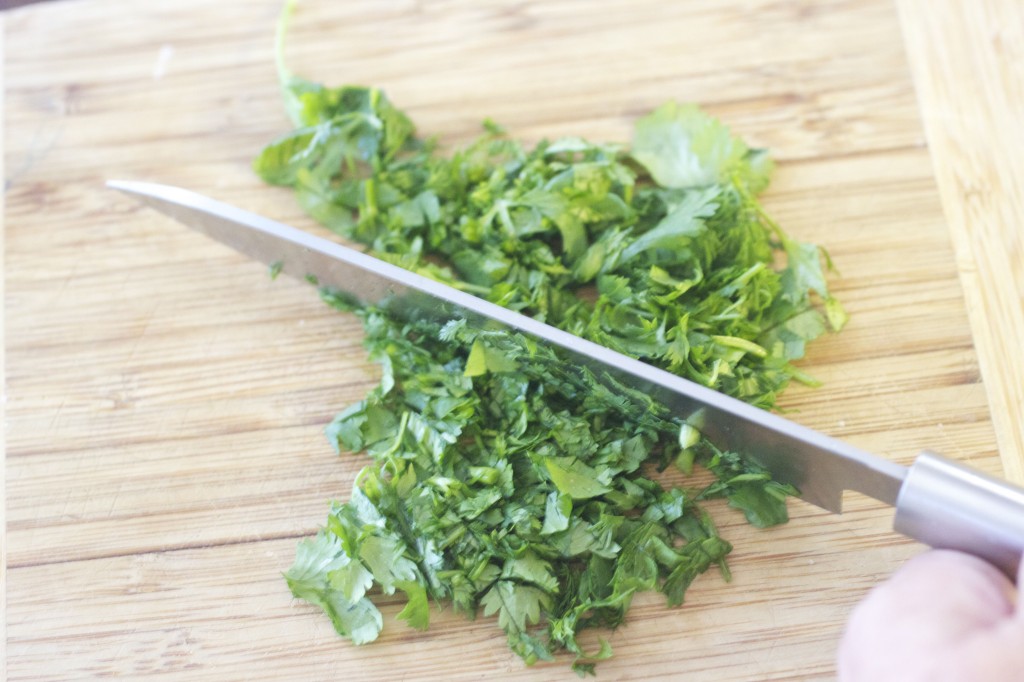 Drain the pasta and add a tablespoon of olive oil and 1 tablespoon of butter. Pour in the tomatoes along with the dried oregano. Stir for a few minutes until the tomatoes heat up. Sprinkle with the fresh oregano and plate.
Sprinkle with freshly grated cheese.
Print
Bucatini or spaghetti
Olive oil

2

cans 14.5 ounces Muir Glen Fire Roasted Red and Yellow Tomatoes

1 tablespoon

butter

2 tablespoons

dried oregano (crushed)

1/4

cup

fresh oregano
Freshly grated parmesan (optional)
---
Instructions
Mix the fresh and dried oregano together in a small bowl.
Marinate the tomatoes with half the olive oil and salt and pepper to taste.
Cook the bucatini in a generous mount of boiling salted water, then drain thoroughly and return to the pan. Toss with the oregano mixture and the remaining olive oil. Place an equal amount of the tomato mixture on top of each serving.