This Bar Saves Lives…Really
Cooking class days you can find me running around store to store getting prepped for the event. One of my regular stops for groceries is Fresh and Easy. Do you have one in your neighborhood? Fresh and Easy believes fresh, wholesome food should be accessible and affordable to everyone.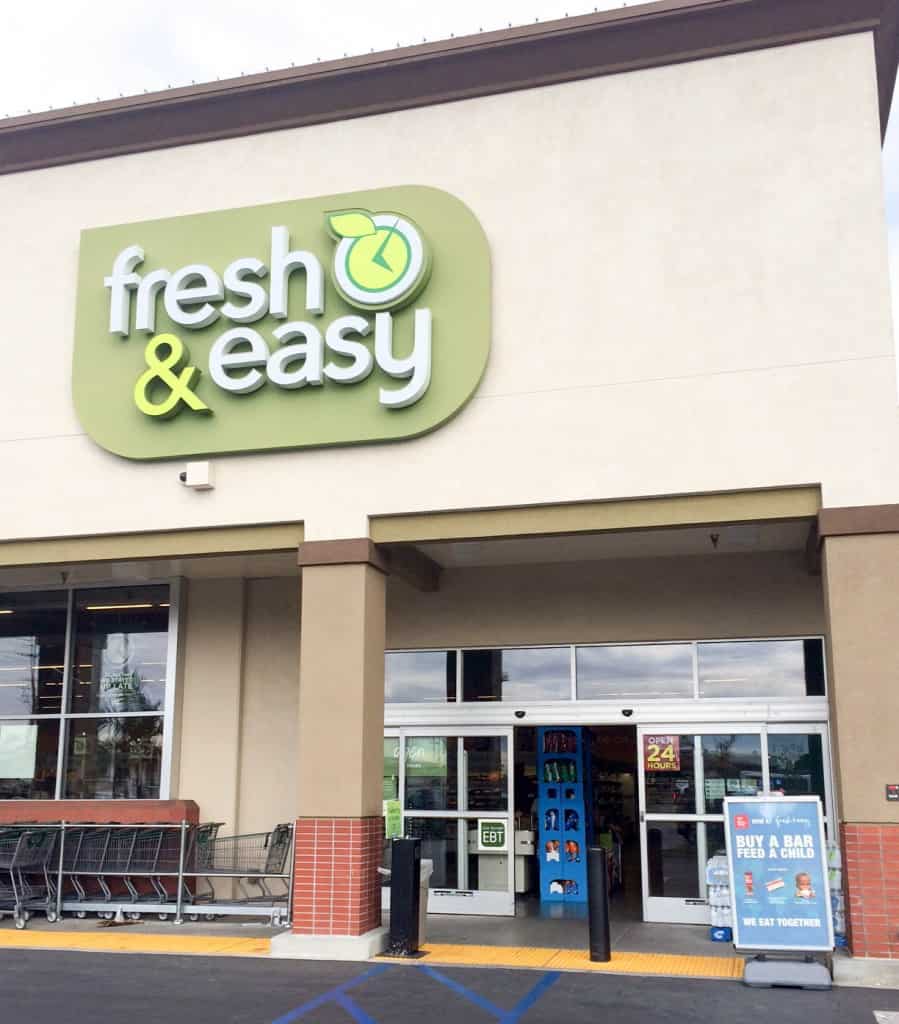 I have this horrible habit of forgetting to eat on these days and then I end up making bad food choices. Last week while grocery shopping at Fresh and Easy, instead of grabbing for something not so healthy, I threw a few of the This Bar Saves Lives bars in my cart. This Bar Save Lives are delicious, but better than that they do save lives.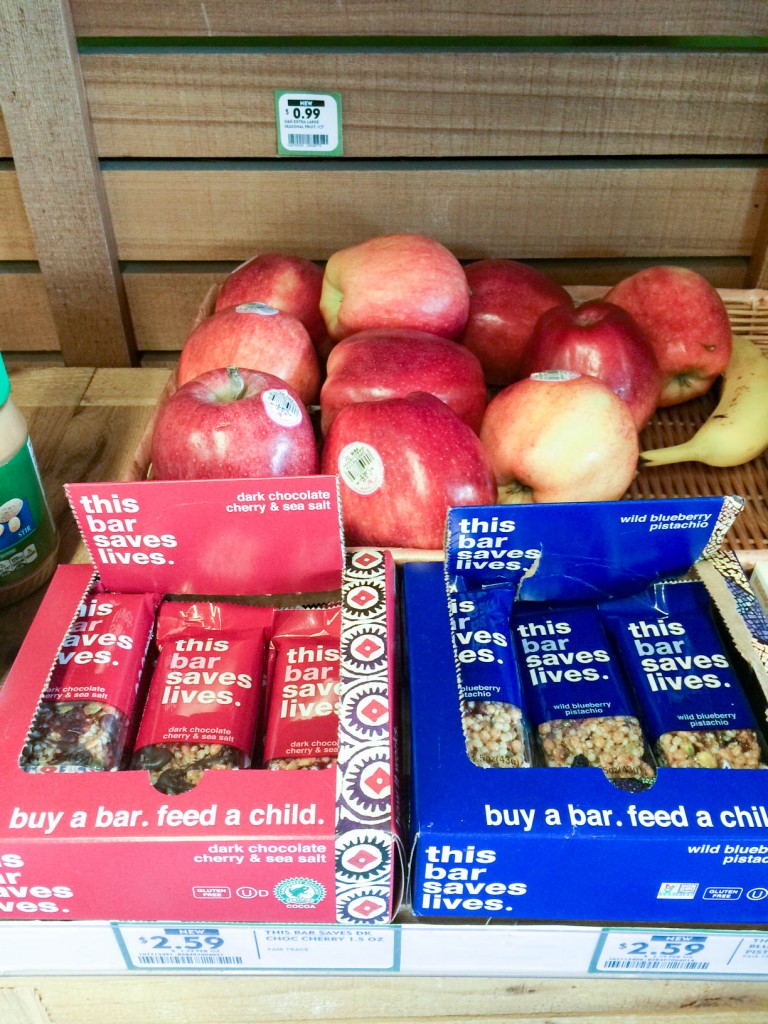 Fresh and Easy is partnering with This Bar Saves Lives, a community of do-gooders that gives a packet of life-saving food to a child in need every time you buy one of their delicious bars.
All of their gourmet options are made with non-GMO, gluten-free and fair trade ingredients from the best farms in America.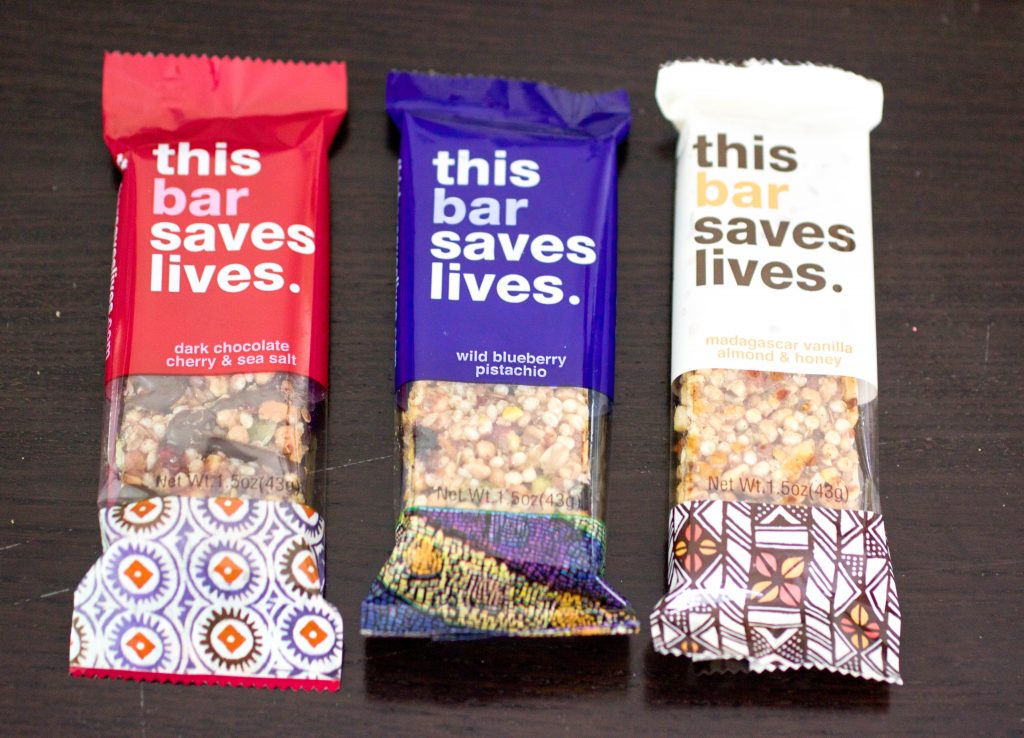 Choose from Wild Blueberry Pistachio, Dark Chocolate Cherry & Sea Salt, or Madagascar Vanilla Almond & Honey. My favorite is the Dark Chocolate Cherry & Sea Salt Bar. It's a little sweet and little salty, my kind of yum!
I love  being able to buy something that will fuel me while providing a packet of food to a child in need. In addition to having them on hand for my teaching days, I bought a bunch to keep on hand for when my niece and nephews visit. I also have a few in my purse when I go to their games. Watching their brother or sister play always makes them hungry!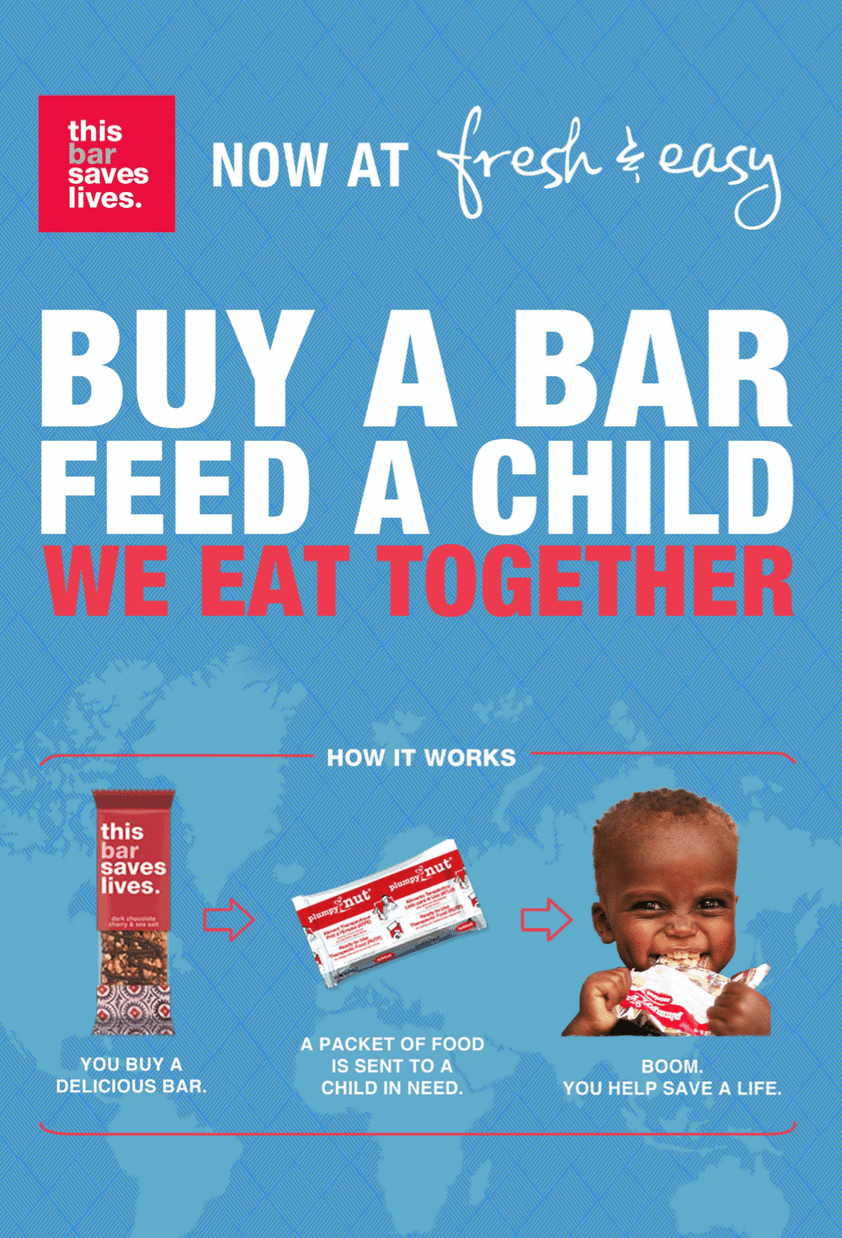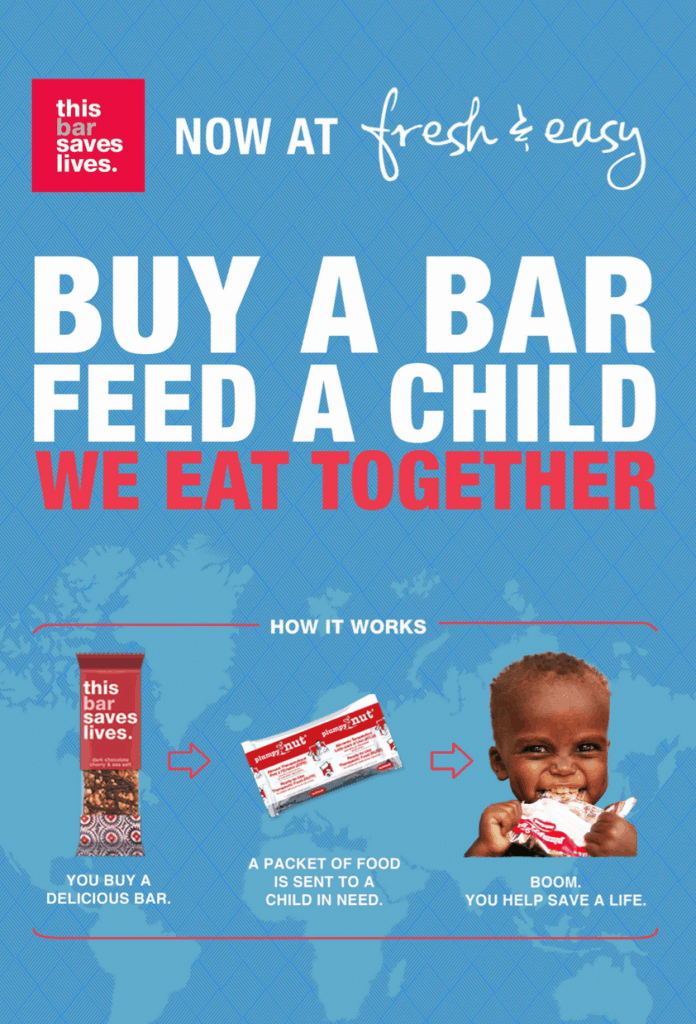 Want to help make a difference and feed a child? Here's how it works:
1. You buy a bar.
2. A packet of food is sent to a child in need.
3. Boom. You Help save a life.
Remember to grab a tasty bar next time you're in fresh&easy. To learn more about both Fresh and Easy and This Bar Saves Lives follow them on twitter @freshandeasy and @thisbar
This post is brought to you in collaboration with Fresh and Easy. All content and views are my own. Thank you for supporting the brands that allow me to create content like this for Adventures In The Kitchen.