The rub is the key to this recipe. The class recipe includes pepper, salt, and garlic.
My nephews are growing boys who are currently caught up in their first March Madness. They are basketball players and love watching all the games. These days the most popular request for my Friday night dinners is meat and lots of it. Remember, I am a non-meat eater. I have not had red meat since I was in early elementary school. Thankfully, I learned how to cook it since boys and men still love their steak.
It has been to fun to see how they go out and taste things at restaurants or a friends house and then come back requesting it. We have made pork chops, tri-tip, and filets. Potatoes always accompany the meal and dessert, of course.
Grilling season is here in southern California. On the weekends around dinner time, you can smell the aroma of barbecue floating from neighbors yards. These steaks are great for those nights. Grill a few extra and make a steak salad for dinner later in the week. Two dinners, one effort!
These steaks have a rub and a marinade to create a well seasoned and flavorful steak.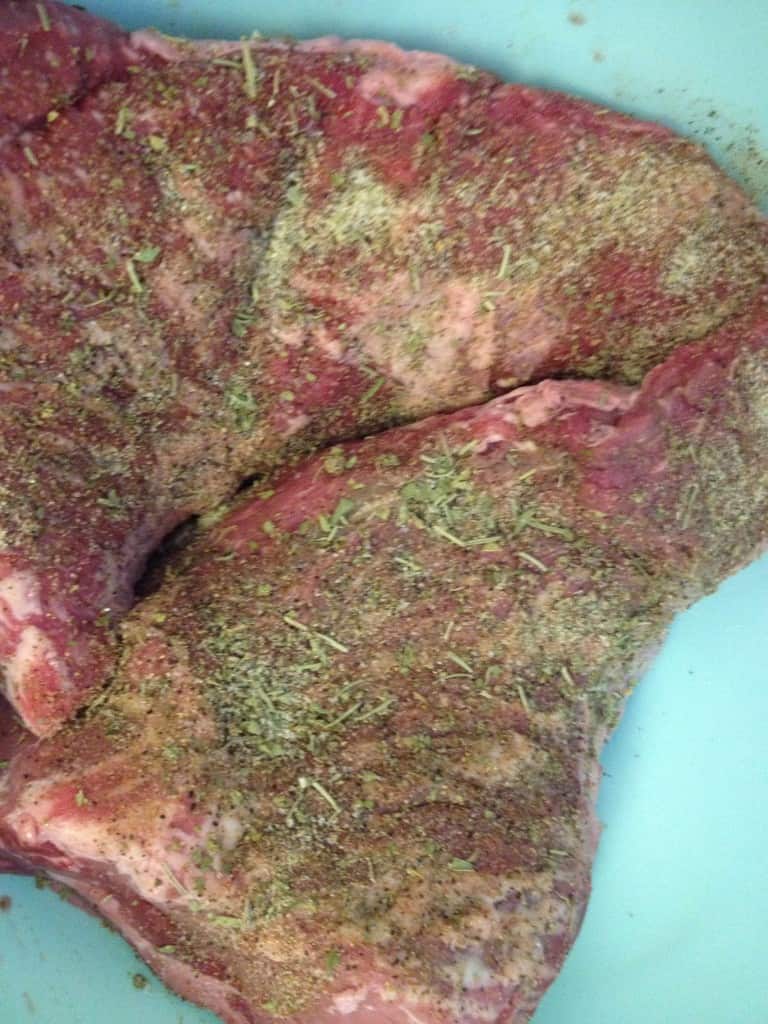 To make these use your favorite steak. I used rib eye steaks but other cuts would work just fine. Place the rub on and then place in the marinade for 30 minutes to 2 hours.
Brush your grill with oil and preheat. Cook 4 -5 minutes, per side or until desired doneness. Remove and let rest before serving,
Have you started grilling yet? What are you looking forward to grilling this season?
Print
4

rib eye steaks or steaks of your choice

1 1/2 Tablespoons

fresh coarsely ground black pepper

1 tablespoon

kosher salt

1 teaspoon

sweet paprika

1/2 tablespoon

onion powder

1/2 tablespoon

dried rosemary
Pinch of dried oregano

1/4 teaspoon

cayenne pepper

1/2 tablespoon

garlic powder

1/2 tsp

Dijon mustard

1/3

cup

red wine vinegar

1/3

cup

canola oil

4

cloves crushed garlic
---
Instructions
Combine the black pepper, salt, paprika, garlic powder, onion powder, rosemary, and cayenne in a small bowl. Rub on to all surfaces of the steak. Cover and refrigerate for 30 mintues to 2 hours. Remove and let sit out for 30 minutes at room temperature.
Add the Dijon, vinegar, vegetable oil, and crushed garlic to a mason jar with a lid and shake vigorously until emulsified.
Prepare your charcoal or gas barbecue grill. Place the steaks on the grill and brush with the marinade. Turn every 3-4 minutes, basting generously each time. The outside of the steaks will get dark and charred. .
Remove the steak from the grill to a large platter. Cover and let rest for 15 minutes before serving.