Ancho Chile Turkey with Maple Bourbon Butter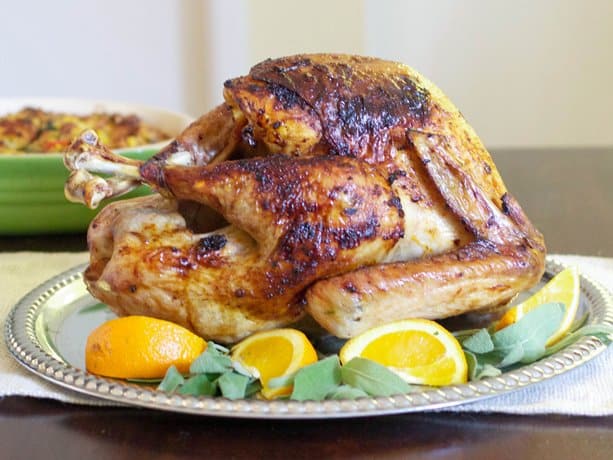 Next week is Thanksgiving! This week I am featuring several recipes to consider adding to your menu. I created this Ancho Chile Turkey for Betty Crocker but couldn't wait to share it with you. It is sweet and spicy. My niece and nephews loved it so while the skin might get spicy the meat was perfect for everyone.
Do you have any questions you'd like answered for Thanksgiving? I am bring back Adventures In The Kitchen as a podcast and you can be on it! On the right side of the site is a new little button, click on it and you can leave a message from your computer. I'd love to hear your cooking dilemma's or a recipe you'd like us to try here on Adventures In The Kitchen.
What are your Thanksgiving traditions? Share them in the comments or leave a voicemail. Maybe they will be featured on the next episode.