Feed Your Soul Friday and A Lisa Leonard Giveaway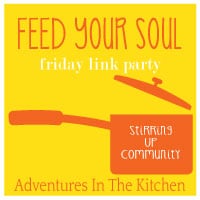 Welcome to the first Feed Your Soul Friday Link Party! I am so glad you joined me and look forward to being inspired!
This week it has been all about Christmas Cookies. I attended 3 cookie exchanges, which is crazy, baking over 22 dozen cookies in the last 2 weeks. So I am gifting people in my life with the gift of cookies.
In the last week I have brought a box of cookies to a childhood friend who was grieving the loss of his mom. I brought two friends boxes of goodies today and plan on dropping off a two more boxes to people I know. I have one more to give out, so we will see where they end up! I put them in pretty boxes my Aunt Donna had given me. They have little windows in them, so the cookies peek through.
Baking is therapeutic. I find cooking to be calming (sometimes). Other times it is fun to cook together. My niece, Olivia, and I do a lot of cooking together. She pulls up her stool, grabs the wooden spoon and starts mixing. She is becoming the little chef and I cherish our times together! That is what this link party is for- sharing how we had feed our soul or someone in our life. I introduced it earlier this week here.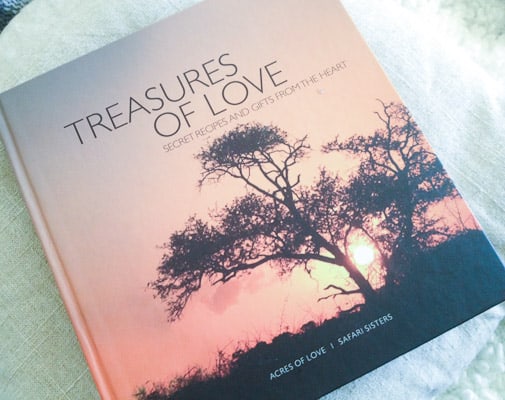 A group of women, The Safari Sisters, got together to share their recipes for a cause. They created the Treasures Of Love Cookbook. The proceeds support Acres of Love, a non profit ministry  focused on providing the highest quality of care for abandoned South African children and those infected with HIV/AIDS. The Safari Sisters are a group of women based in Southern California who were motivated to do something to support this ministry. Those of us who love to cook have memories of cooking with mom or a grandmother. Recipes have been handed down from generation to generation. We treasure those bits and pieces of our past.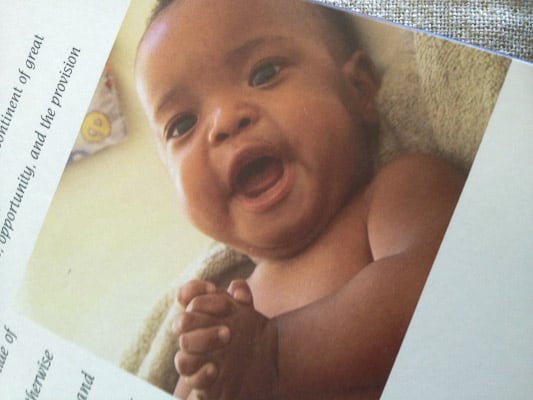 Yet, a half a world a way, children go hungry, not just for food but for the kind of love that our mothers and grandmothers put into every bite. The cookbook has treasured family recipes that are easy and great for family meals. If you are interested in getting one of your own you can contact Sandy.
I am including a copy of the cookbook in the giveaway this week. I am always so giving away a "Feed Your Soul" necklace by Lisa Leonard. I love her jewelry and have several pieces.
So here we go! To participate and be entered once for the giveaway follow the instructions below. Additionally, pin to Pinterest, "like AIK on Facebook" and/or follow me on Twitter for additional entries. Comment below for each action you take. Each post you link to will count as one entry. The contest will be open until Sunday at 5 pm and I will randomly select a winner.
1. Add the permalink to the specific blog post, not your general blog address in the MckLinky form below (need help with finding the permalink? click here to see a great post Darcy wrote on this.)
2. Include in your blog entry a link back to the party post on this blog! so that your readers can come and see how everyone is feeding their soul and have an opportunity to contribute! You can use the code below to add the banner to your posts or blog if you'd like.
3. Visit as many of the other participants as possible and leave comments! That's what makes a party fun!! No one likes standing alone waiting for someone to talk to them – right?
4. Contact me if you have any questions, problems or need help!