Blueberries and Yoplait® Frozen Yogurt Breakfast Bowls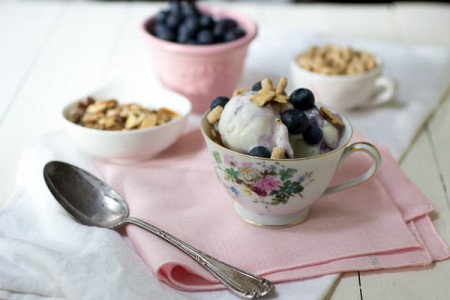 I couldn't wait to share this Blueberries and Yoplait® Frozen Yogurt Breakfast Bowl with you. Somehow, I had missed that Yoplait® has this delicious line of Greek Frozen Yogurt. On hot summer days turn a breakfast favorite into a cool and refreshing meal.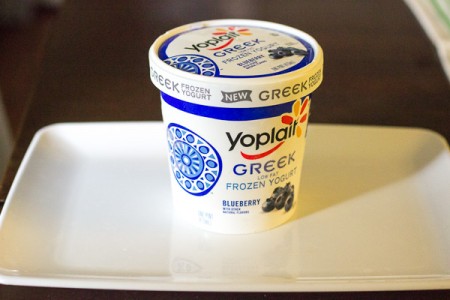 The frozen yogurt is creamy mix of Greek yogurt and blueberries. Each bite is rich and creamy. Somehow my pint of frozen yogurt disappeared quickly! How did that happen! Trust me, you must go out and try this!
Making a breakfast bowl is super simple. Scoop up the Blueberries and Yoplait® Frozen Yogurt and top with fresh blueberries, almonds and your favorite cereal. Put it in a pretty bowl. I used one of my Grandma Well's teacups and my great grandmother's pink linens. The little touches makes breakfast so fancy! The bowl  is sweet, crunchy and cool.
What will you put in your bowl?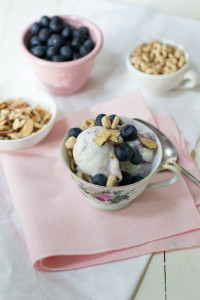 I was compensated by Yoplait for writing this post and developing the recipe but the opinions are all mine!
Yield: 6 servings
Auto Draft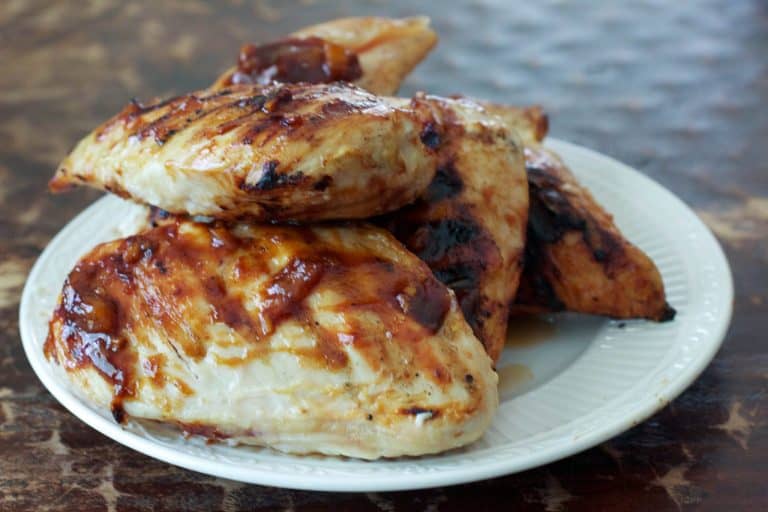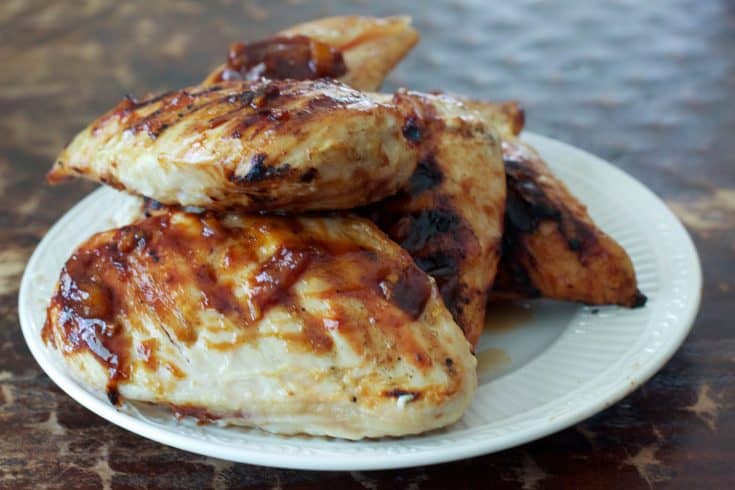 Ingredients
1 cup barbecue sauce
1/4 cup fresh pineapple, finely chopped
1 clove garlic, finely minced
1 ginger, minced
2 tablespoons dark rum
2 tablespoons brown sugar
6 boneless, skinless breasts of chicken
Instructions
Heat medium saucepan with 2 tablespoons canola or coconut oil. Place garlic and ginger in the pan and saute for 1 minute. Add barbecue sauce, rum and brown sugar. Cook for 5 minutes to thicken and remove from heat.
Preheat grill or grill pan.
Lightly salt and pepper chicken breasts.
Notes
5 Weight Watcher Plus points
Nutrition Information:
Yield:
6
Serving Size:
1 grams
Amount Per Serving:
Calories:

222
Total Fat:

2.7g
Unsaturated Fat:

0g