Chocolate Espresso Snowcap Cookies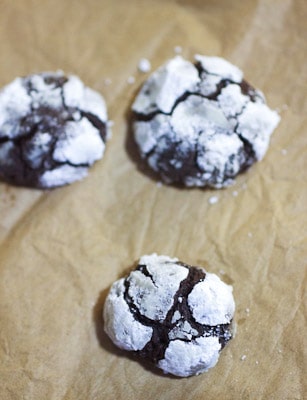 How have I never made chocolate espresso snowcap cookies? These cookies are dark, dense and rich. Oh and you try to stop at just one! They are so pretty with the powdered sugar and the dark chocolate cracks in the cookies. I tried a Martha Stewart recipe and I would not change a thing.
You start by mixing the butter and sugar.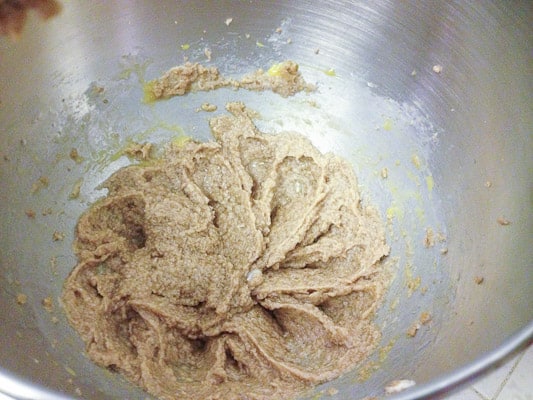 Melt the chocolate.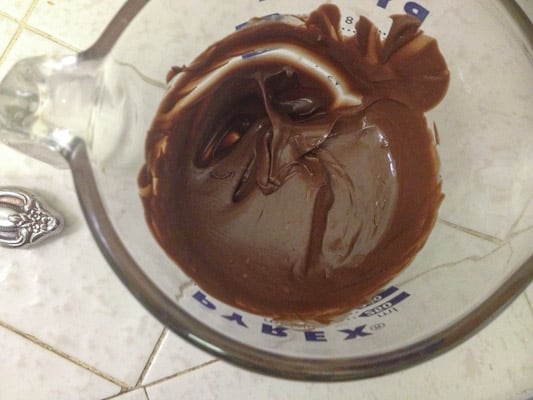 Mix the dry ingredients.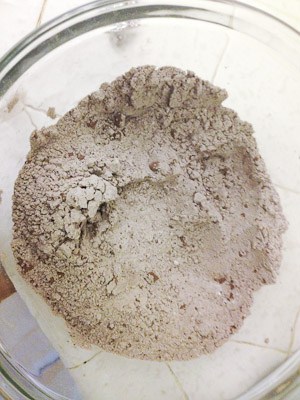 Add the dry ingredients to the wet and mix just until it forms a dough. Form into a disk and wrap in plastic wrap. Refrigerate for two to three hours.
Remove from refrigerator and form into 1″ balls. Roll not once but twice in powdered sugar making sugar the balls are completely covered. Place on a baking sheet.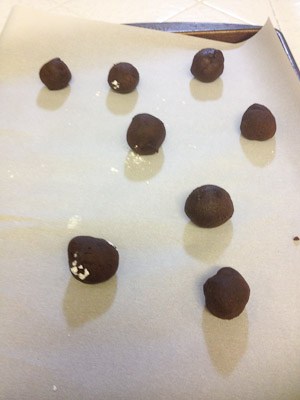 They came out all cracked with white snowcaps. Aren't they pretty?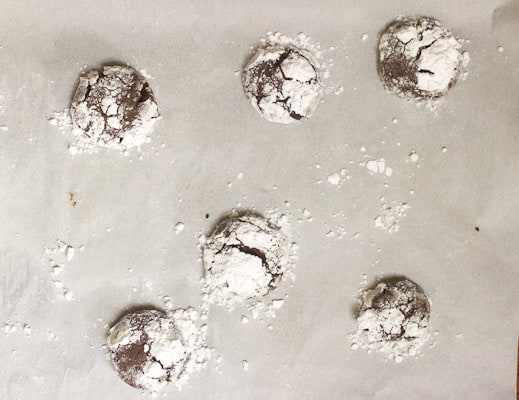 Package up and bring to someone quickly or you will eat them all!
[mv_create key="63″ title="Chocolate Espresso Snowflakes" thumbnail="https://adventuresinthekitchen.com/wp-content/uploads/2012/12/IMG_2453.jpg" type="recipe"]