Chocolate Espresso Snowcap Cookies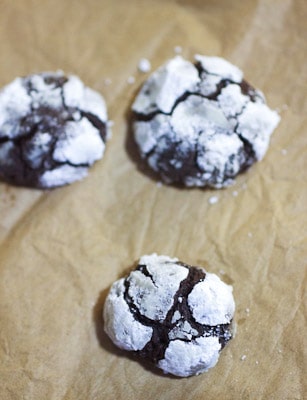 How have I never made chocolate espresso snowcap cookies? These cookies are dark, dense and rich. Oh and you try to stop at just one! They are so pretty with the powdered sugar and the dark chocolate cracks in the cookies. I tried a Martha Stewart recipe and I would not change a thing.
You start by mixing the butter and sugar.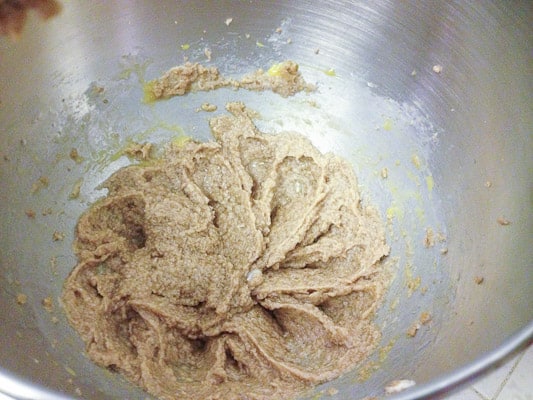 Melt the chocolate.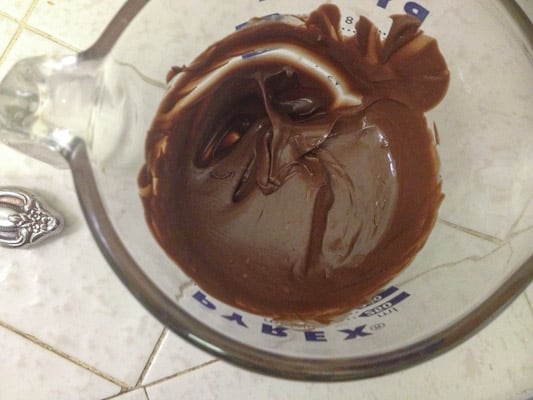 Mix the dry ingredients.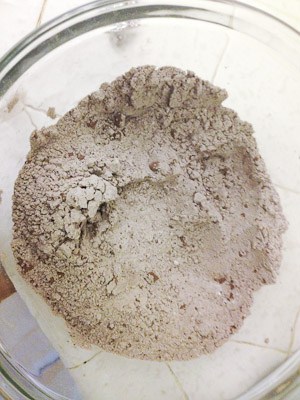 Add the dry ingredients to the wet and mix just until it forms a dough. Form into a disk and wrap in plastic wrap. Refrigerate for two to three hours.
Remove from refrigerator and form into 1″ balls. Roll not once but twice in powdered sugar making sugar the balls are completely covered. Place on a baking sheet.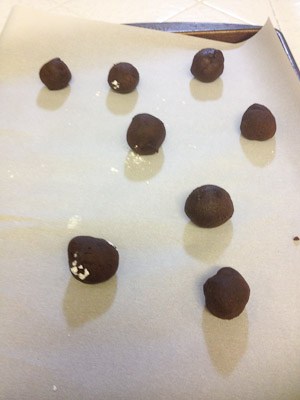 They came out all cracked with white snowcaps. Aren't they pretty?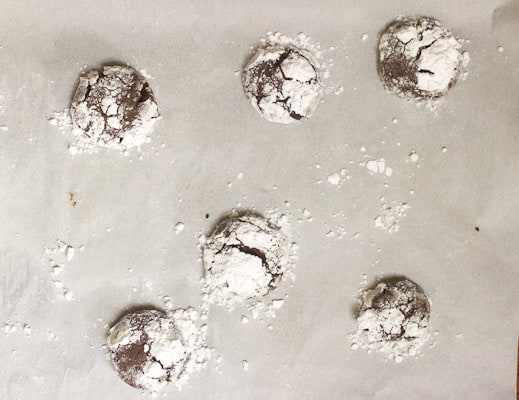 Package up and bring to someone quickly or you will eat them all!
Chocolate Espresso Snowflakes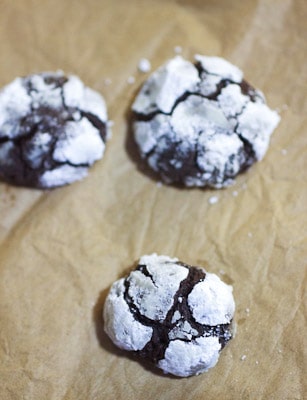 Ingredients
1/2 cup all-purpose flour
1/4 cup unsweetened cocoa powder
4 teaspoons instant espresso
1 teaspoon baking powder
1/8 teaspoon salt
4 tablespoons unsalted butter
2/3 cup packed light-brown sugar
1 large egg
4 ounces bittersweet or semisweet chocolate, melted and cooled
1 tablespoon milk
Confectioners' sugar, for coating
Instructions
In a medium bowl, sift together flour, cocoa, espresso, baking powder, and salt. With an electric mixer, cream butter and brown sugar until light and fluffy. Beat in egg until well combined; mix in cooled chocolate. With mixer on low, gradually add flour mixture; beat in milk until just combined. Flatten dough into a disk; wrap in plastic. Freeze until firm, about 45 minutes.
Preheat oven to 350 degrees. Line two baking sheets with parchment. Shape dough into 1-inch balls. Pour confectioners' sugar (about 1/2 cup) into a medium bowl; working in batches, roll balls in sugar two times, letting them sit in sugar between coatings.
Place on prepared baking sheets, 2 inches apart. Bake until cookies have spread and coating is cracked, 12 to 14 minutes; cookies will still be soft to the touch. Cool cookies on a wire rack.
Nutrition Information:
Serving Size:
1 grams
Amount Per Serving:
Unsaturated Fat:

0g