Grilled Asparagus with Romesco Sauce
Our Grilled Asparagus with Romesco Sauce is a colorful and flavor packed side dish.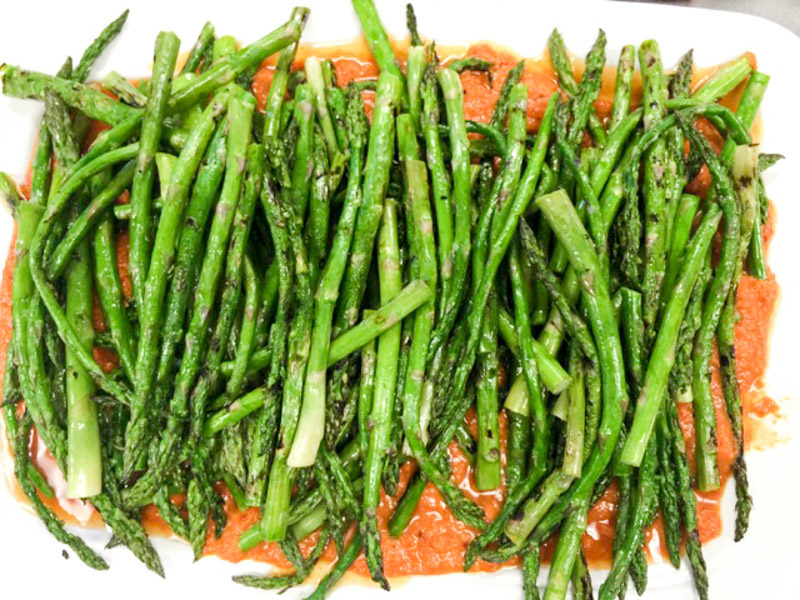 Summer grilling is in full swing. Our Grilled Asparagus recipe is served with a Spanish Romesco Sauce. You can blend up the sauce a day ahead of time and let the flavors blend. The recipe is below. Serve with some crispy bread to soak up the extra sauce.
June brought a few fun firsts at the cooking school.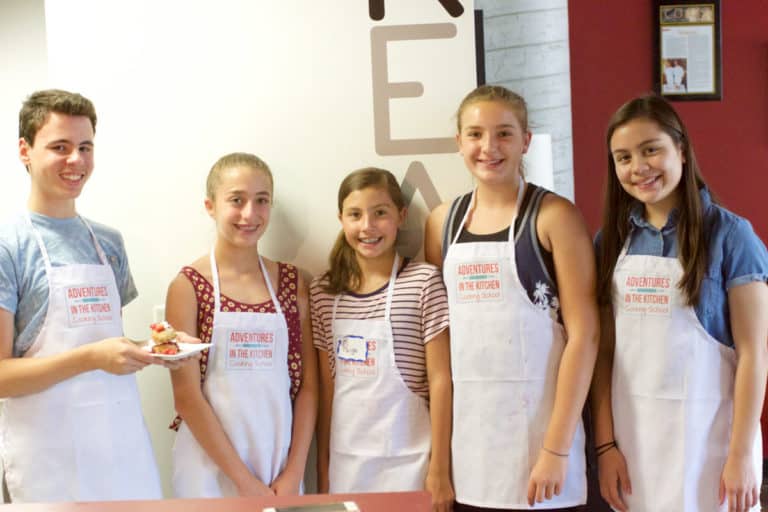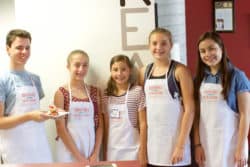 We held our first Tweens & Teens camp. The kids amazed us with fierce knife and cooking skills.They tried new foods and went home with recipes to make for their family.
This week we are looking forward to our first Food Truck Mini Camp. Each day the teams will create a mini menu for their food truck. There are still a few spaces left – use code "Summerfun" for a 15% discount.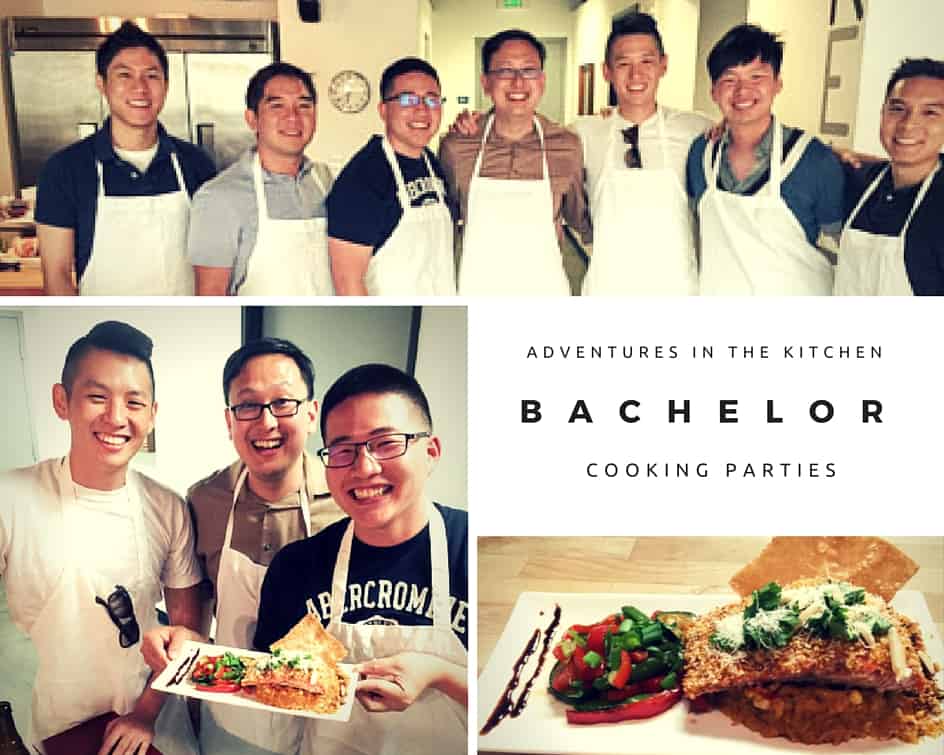 That same week we held our first Bachelor Chopped Competition. With three ingredients each team had to use, they jumped into the competition. Lot's of smack talking and laughing as they prepared their meal. Each team presented to the judges before sitting down to eat what they prepared. After enjoying dessert, they headed off to continue the party.
For more info call us or use our contact form. If you make the Grilled Asparagus take a picture and tag us on Instagram. We'd love to see them!
[mv_create key="138″ type="recipe" title="Grilled Asparagus with Romesco Sauce" thumbnail="https://adventuresinthekitchen.com/wp-content/uploads/2016/06/Asparagus-with-Romesco-Sauce-beauty-1-of-1-e1594518214203.jpg"]