Italian Stuffed Flank Steak
This Italian Stuffed Flank Steak is one of our most popular cooking class recipes. It is versatile, easy to make and you can prep ahead of time.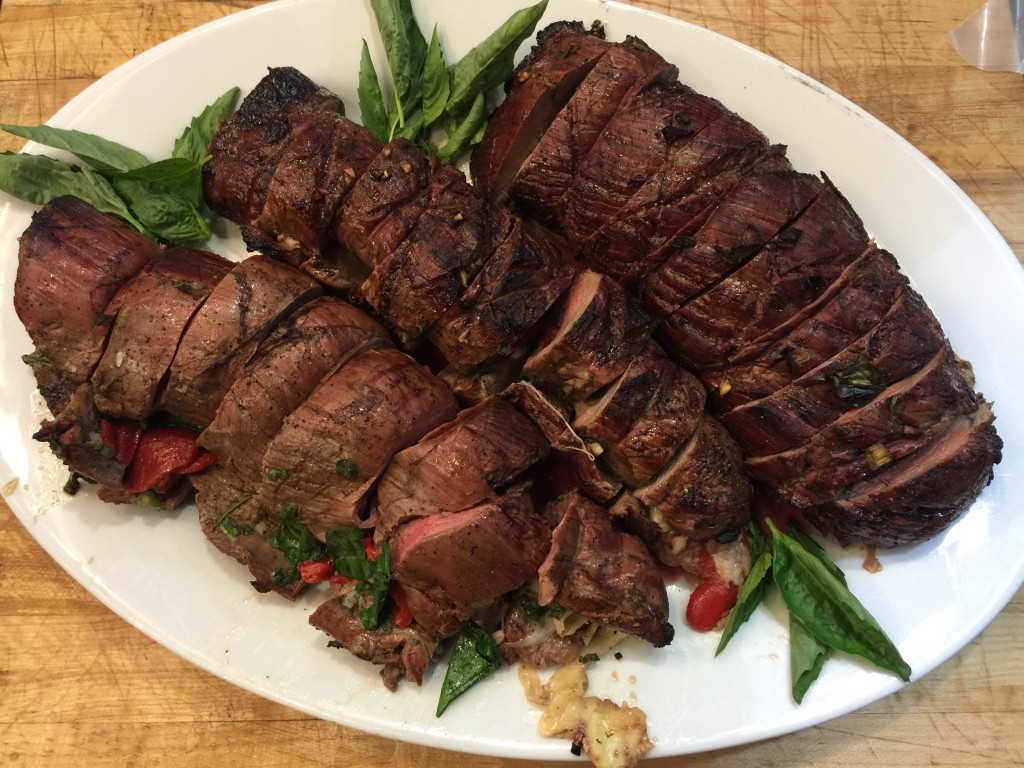 Hands down this is one of our most loved recipes. Our Italian Stuffed Flank Steak recipe is easy to make and perfect for dinner parties. You can make this ahead of time and you can put in the oven when your guests arrive. It is versatile because you change-up the stuffing:
Spanish – chorizo, Manchebo cheese
Mexican – green chiles, Cotijo cheese, jalapeno's and serve with salsa
Pizza – Pepperoni, mozzarella and serve with Pizza Sauce – a kids fav
Flank steak is a lean but juicy cut of steak. It is often used as a sub for skirt steak in fajita recipes and is great grilled or roasted. If you don't see it at your store, ask your butcher. I find they often have it, but you have to ask for it. One steak will feed 3-4 people.
How To Make Our Italian Stuffed Flank Steak
I think it is best marinated for a few hours put to overnight. We pound it out between sheets of plastic wrap. This tenderizes and prepares the steak to stuff and roll. Score one side but do not go all the way through. This make it easier to roll.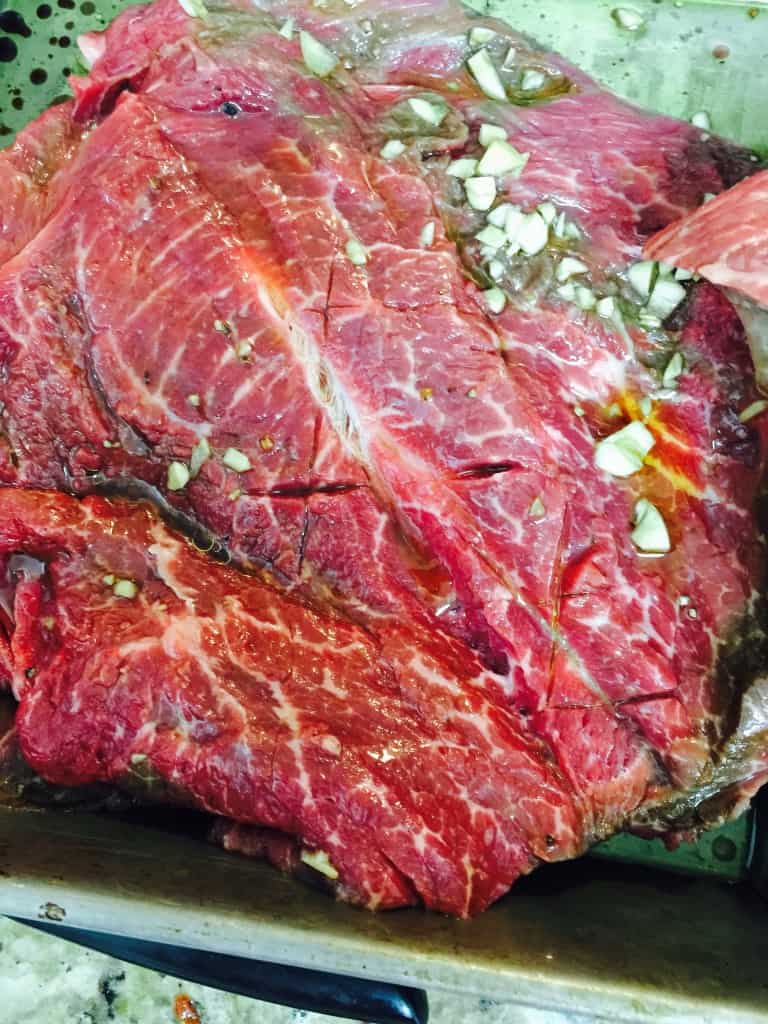 Layer you ingredients down the center of the steak. Here we have provolone cheese, roasted red peppers, basil and peppers.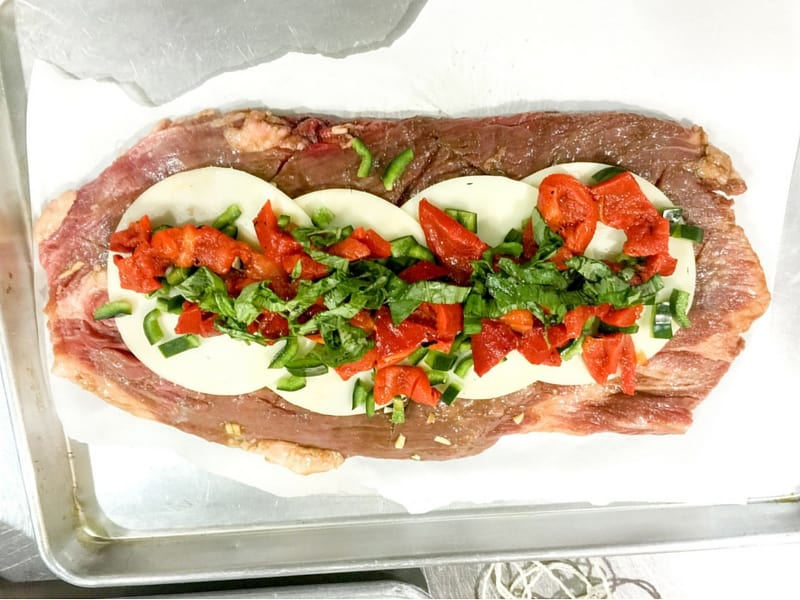 Take one end and go over the stuffing, grab and roll over. Place the ends flat down on a baking sheet lined with parchment.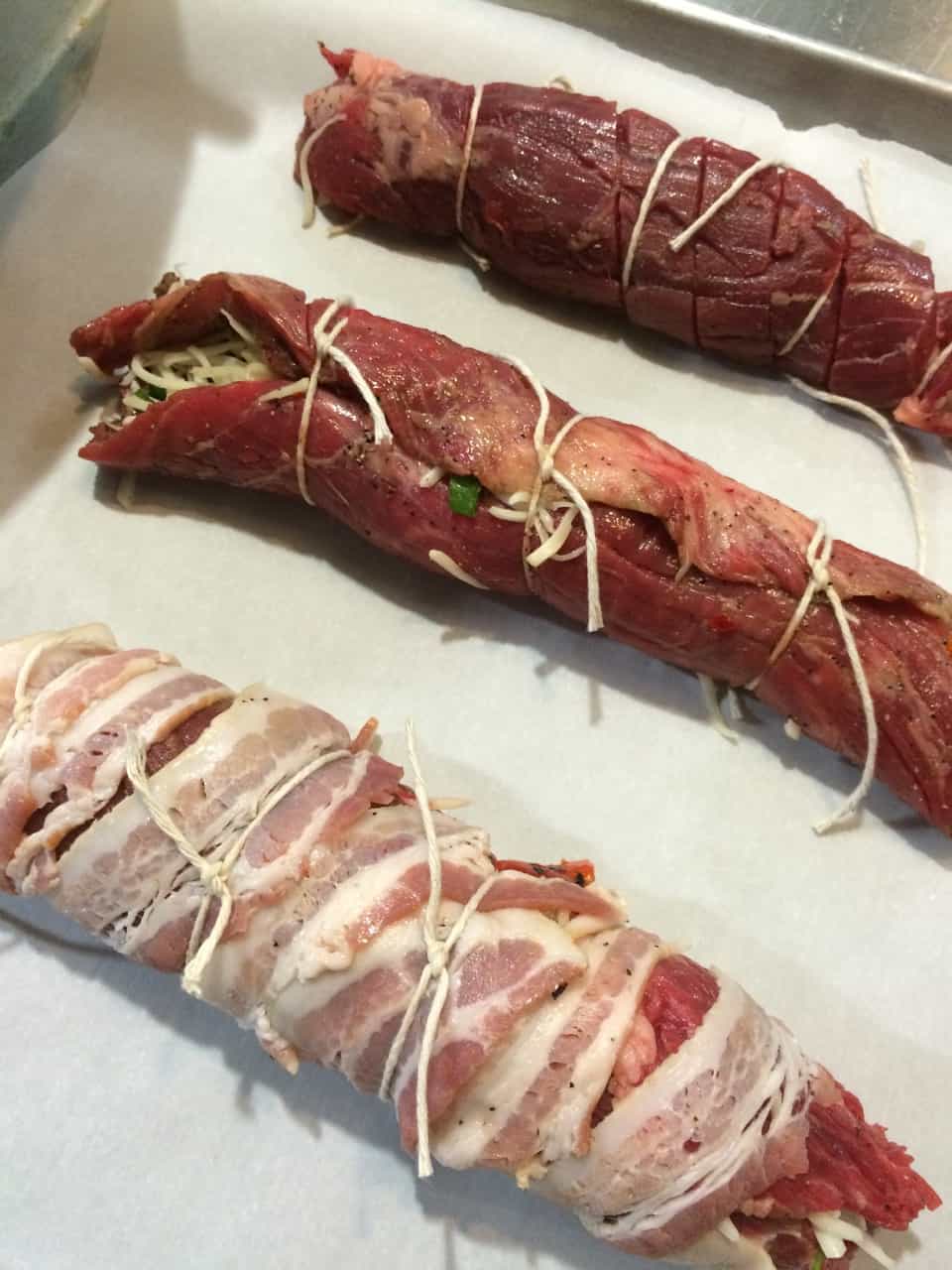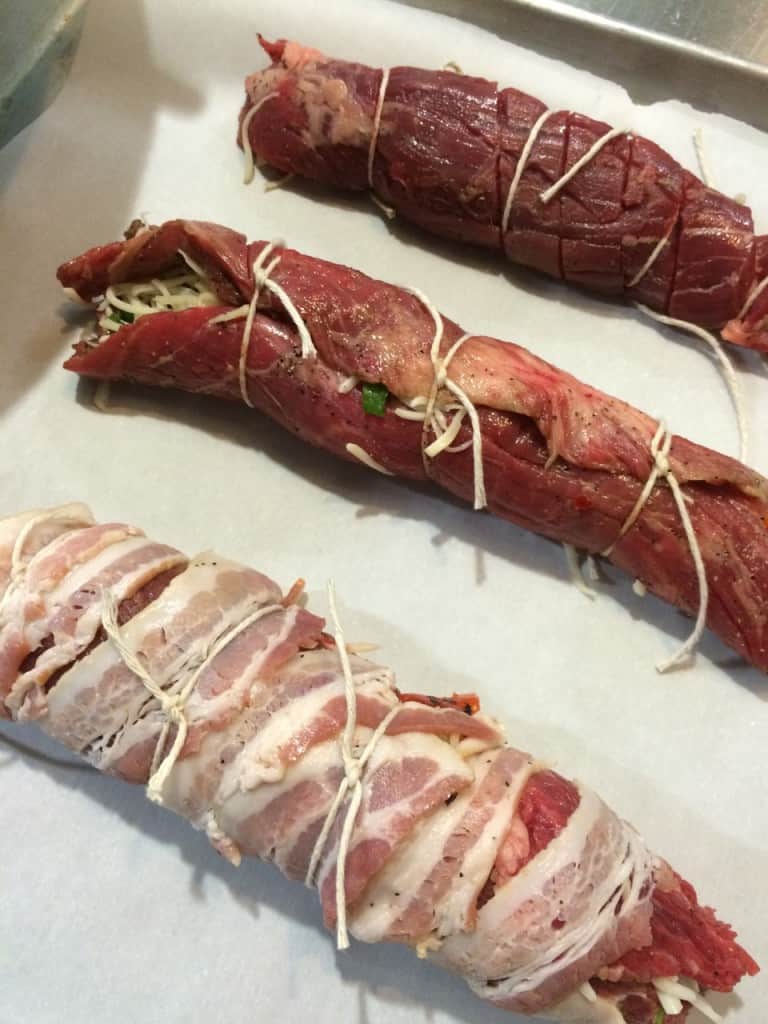 Use kitchen twine and tie 3 to 4 times to hold in place. Bake in a preheated oven for 30 minutes or until the desired temperature. Serve this Italian Stuffed Flank Steak with your favorite sauce. We have a Roasted Red Pepper sauce  I will be sharing next week, that is delicious!
If you make this, let us know either in the comments or tag us in a photo on Instagram.
[mv_create key="134″ title="Italian Stuffed Flank Steak" thumbnail="https://adventuresinthekitchen.com/wp-content/uploads/2016/02/IMG_3990-scaled.jpg" type="recipe"]