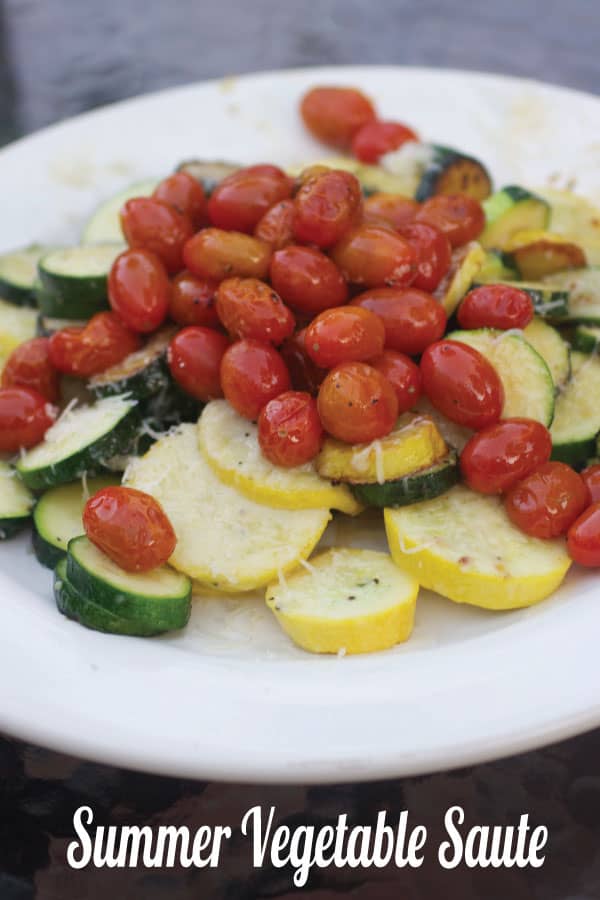 This weekend it is officially summer but here in Southern California we have enjoyed a beautiful spring. Something I don't take for granted. A few weeks ago I made this Summer Squash Saute at our first backyard get together.
During the summer simplicity is the theme. We have so many fresh ingredients available at our local markets. This is a dish that highlights those vegetables. Saute, season and maybe throw a few fresh herbs from your garden.
This one has zucchini, summer squash and grape tomato sautéed in shallots and garlic and topped with freshly grated Parmesan cheese.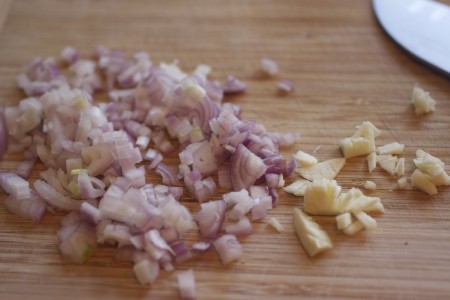 Slice the zucchini and squash. Add olive oil to a large saute pan over medium heat. Add chopped shallots and cook for a few minutes. Add garlic and cook for 30 seconds more. Place the tomatoes, zucchini and squash in the pan and stir to coat. Cook until just starting to become tender.
Season with salt and pepper and top with Parmesan cheese.
This is one of those recipes you can easily substitute in your favorite veggies. What will you be cooking this summer?
[mv_create key="83″ title="Summer Squash Saute" thumbnail="https://adventuresinthekitchen.com/wp-content/uploads/2013/06/IMG_56481-e1371739978331.jpg" type="recipe"]