White Chocolate Eggnog Tartlets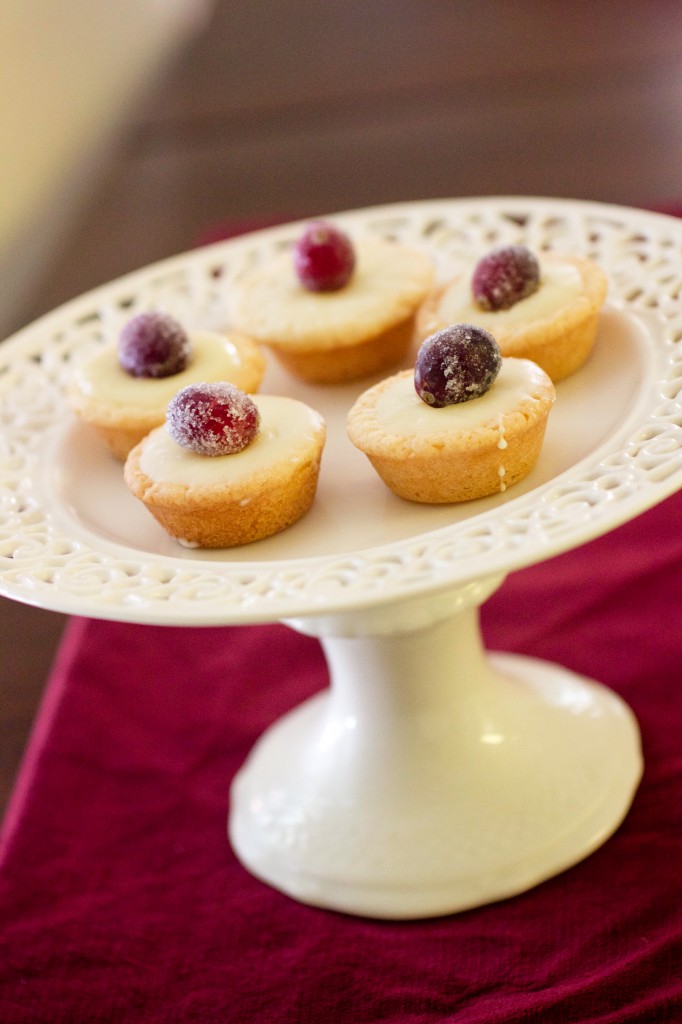 I am knee deep in holiday baking, how about you? There are cookie exchanges, holiday parties and dinners to enjoy. My friends at Pillsbury invited me to create a new holiday cookie using their Pillsbury ® Refrigerated Sugar Cookie Dough. Of course, I said yes and created White Chocolate Eggnog Tarts topped with sugared cranberries. You must go over to Pillsbury.com and see all the delicious holiday recipes they have this season.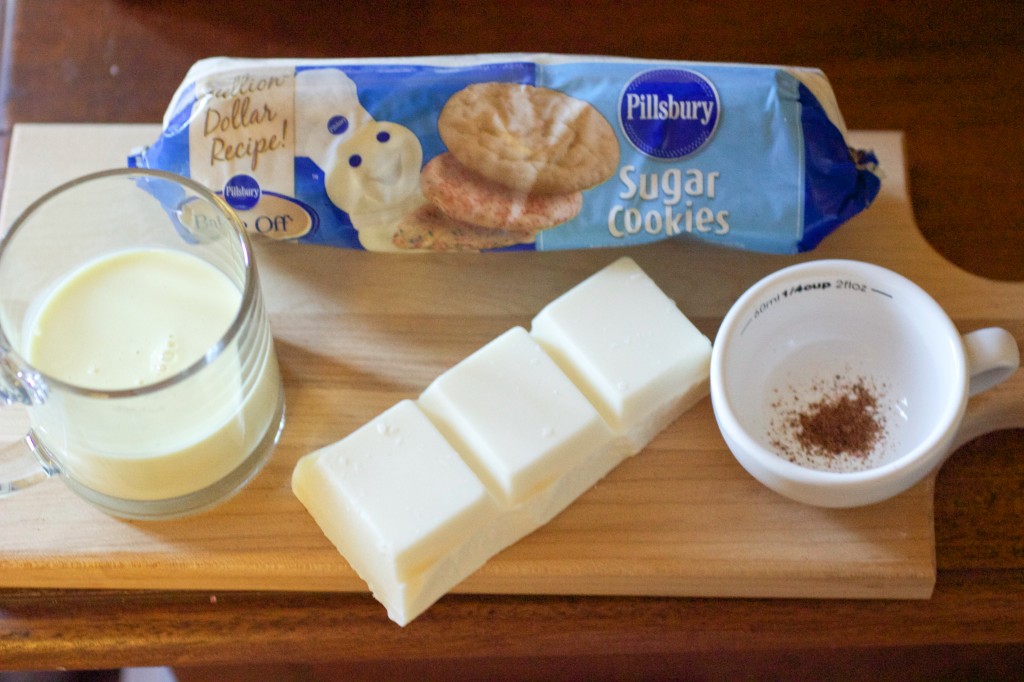 First, gather all your ingredients.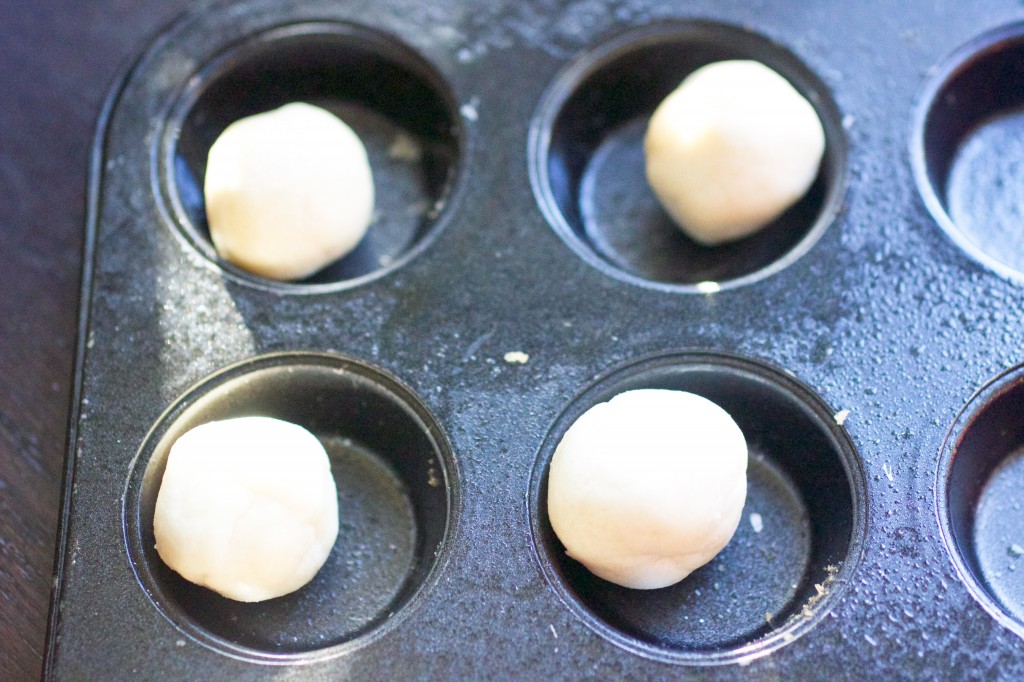 Place them in the oven at 350F for 10 to 12 minutes until they just start to turn golden brown. When you remove them from the oven take a knife and gently go around the sides so that they will be easy to remove.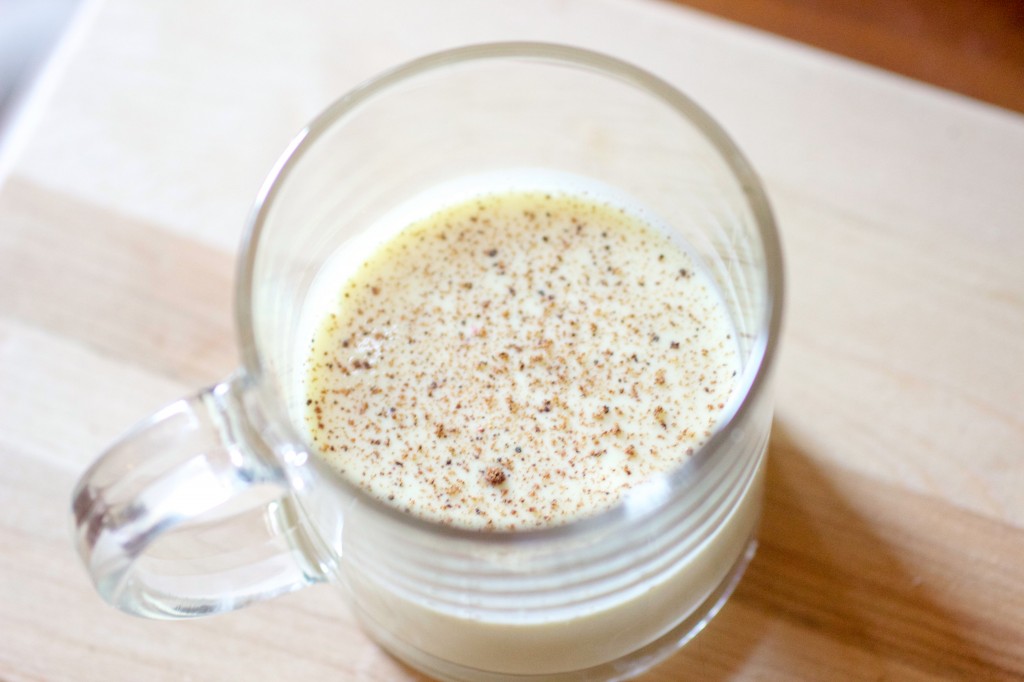 Mix together the eggnog, alcohol and nutmeg. The alcohol is optional or you could use a few drops of rum extract as a substitute.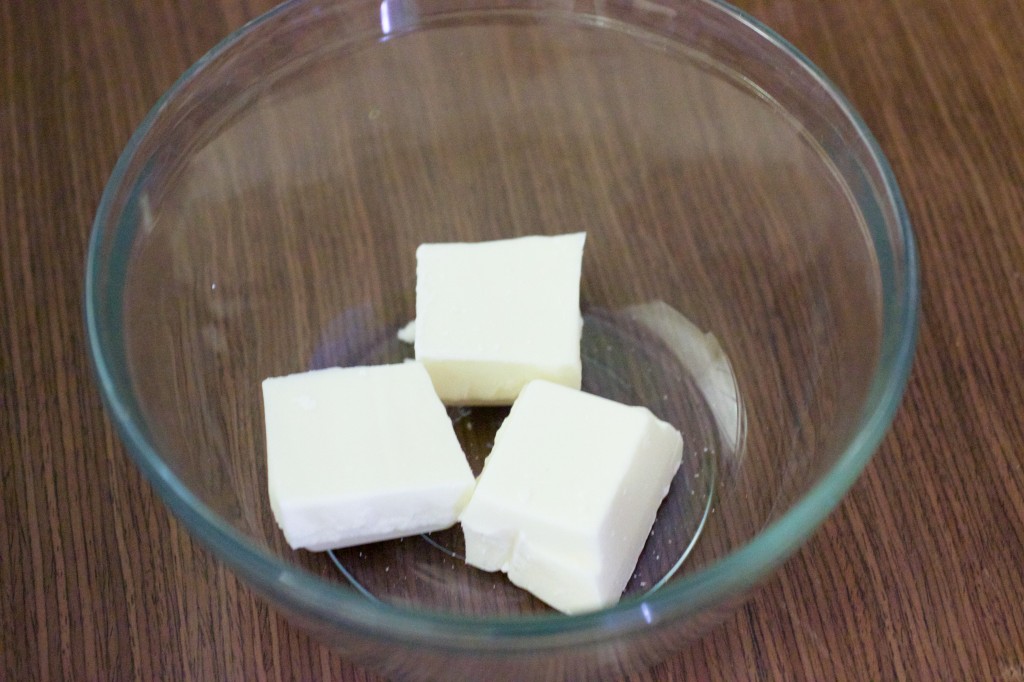 Melt the white chocolate. I like using vanilla bark I get at a local baking supply store but I also use white chocolate chips. Also, microwave in 30 sec intervals so that you don't overcook. You could also melt in a bowl over a simmering pot of water.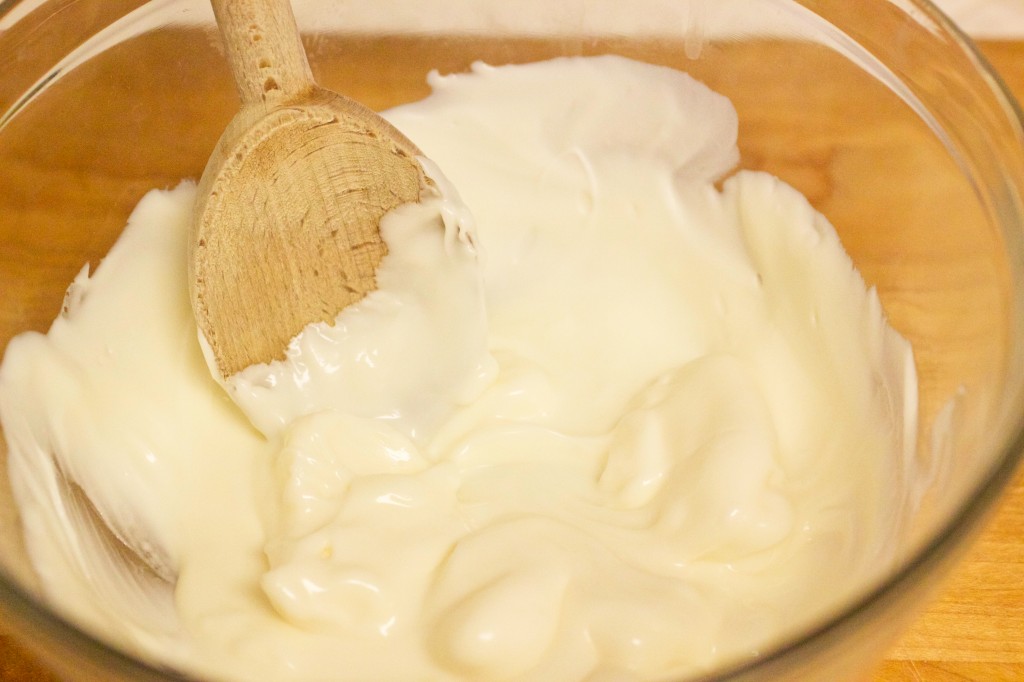 Stir the chocolate until smooth.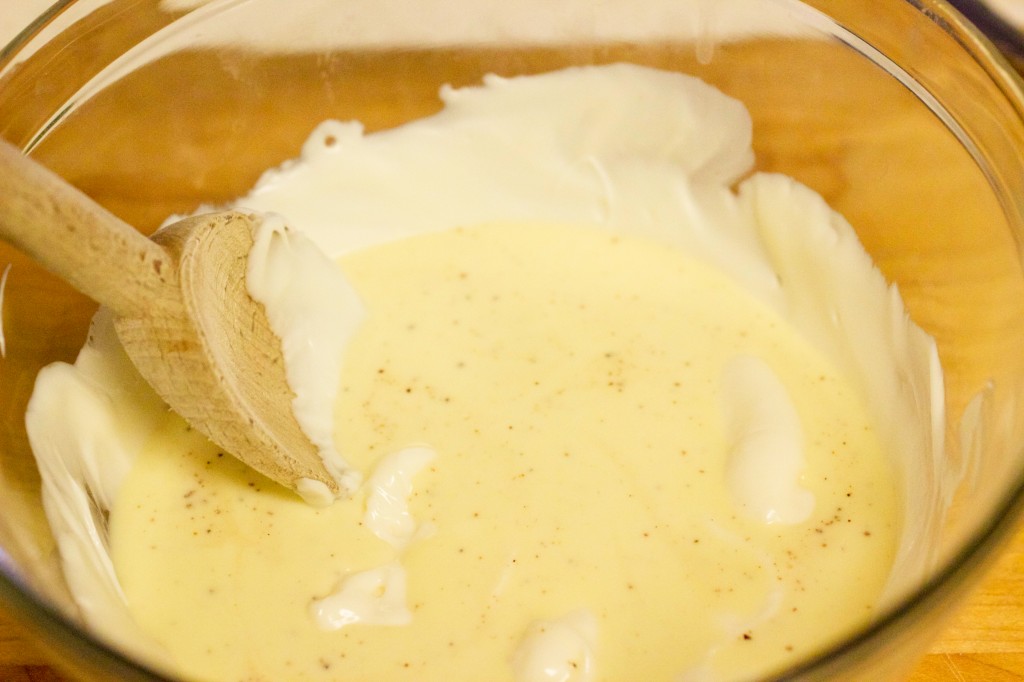 Combine eggnog mixture with the white chocolate. Stir until smooth. Cover and refrigerate for 4 hours.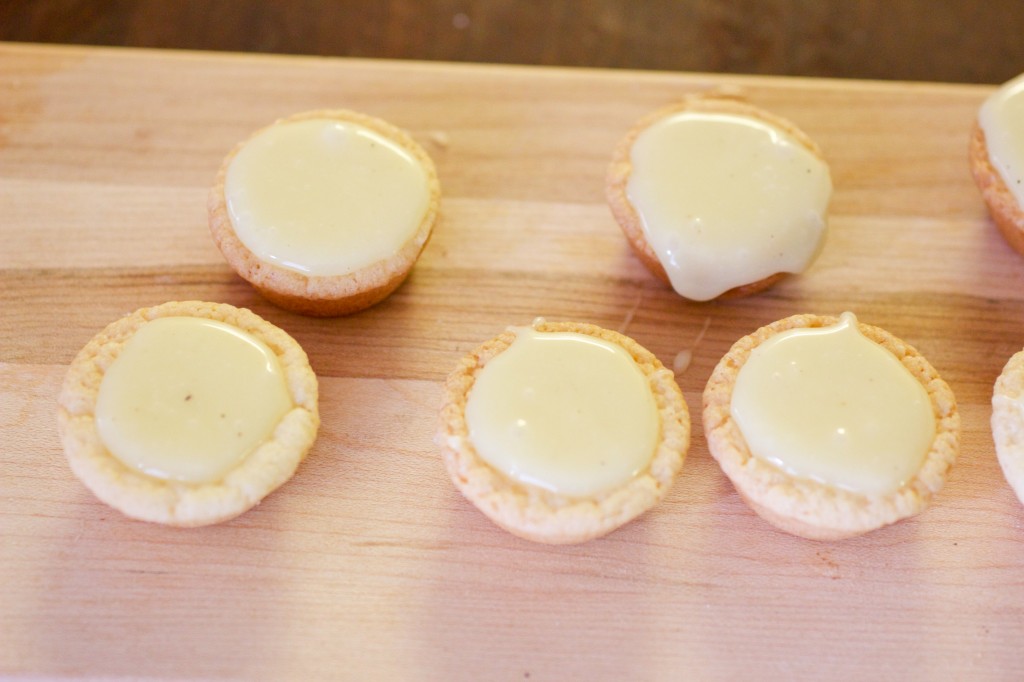 Fill each cookie cup with a spoonful of the white chocolate eggnog mixture. Don't overfill or they will spill over when set! Refrigerate until ready to serve.
If you want to add an extra touch or pop of color, top each with a sugar-coated cranberry or a raspberry. To make the cranberries mix 1/2 cup of water with 1/2 cup of sugar. Warm in a saucepan until the sugar dissolves but not to a boil. Remove and let stand for 2 minutes. Pour over the cranberries (in a bowl), cover and refrigerate overnight. When ready to serve remove from bowl and roll in fine sugar. You can lay on a tray and freeze if desired.
These are great to make the day ahead and refrigerate until ready to serve. For more info on Pillsbury Refrigerated Cookie Dough and other holiday cookie ideas check out Pillsbury's