White Cheddar Black Pepper Scones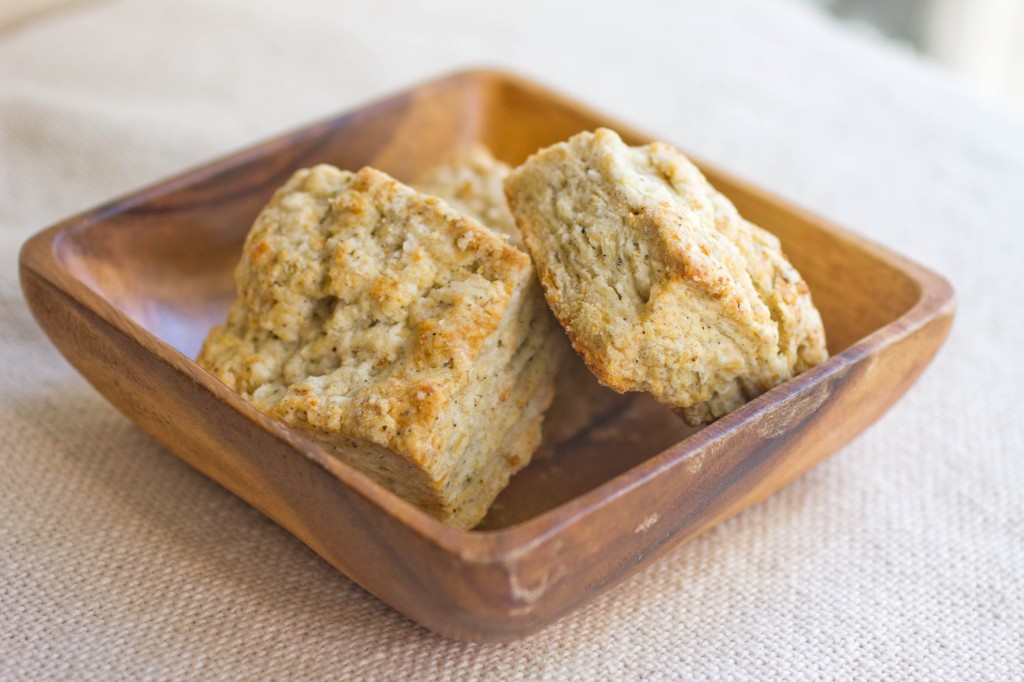 Last Sunday the Food Bloggers of Los Angeles, gathered for a pre-Thanksgiving feast. I have only made it to one other meeting but now that I am not working, I have more time to do these things. I was so glad I did.
Andrew Wilder of Eating Rules, was the host. When I arrived the table was laden with food and of course, everyone was taking pictures, because that is what we crazy bloggers do.
It was also the 5th anniversary of the group. Erika and Patty have done an amazing job of gathering the Southern California bloggers. Kathi was there with samples of Redwood Hill Farm and Creamery. They are producers of goat milk products for the last 40 years. Their California Crottin, a traditional french style, goat milk cheese was creamy. My favorite was their Roasted Chile Chevre. It was so flavorful but not too spicy. I was thinking how well that would partner with that Jalapeno Jam I had in Napa! I will share more about them soon but look for their products in Whole Foods, Sprouts, Bristol Farms and other fine grocery stores.
Dorothy has put together a fabulous recap with photos and links to all the dishes. The food was amazing. A few of my favorites were desserts – Dorothy's Mini Pumpkin Maple Tarts and Louise's Pumpkin Spice Bundt Cake with Maple Cream Cheese Frosting and Red Walnuts.
I had seen this recipe for White Cheddar Black Pepper Scones and decided to tweak it a bit. I brought along my Hazelnut Dried Cherry Scones too. Recipe coming next week!
Look for more Thanksgiving recipes next week as we countdown to the big day!