Tomato Soup with Yoplait® Lactose Free Yogurt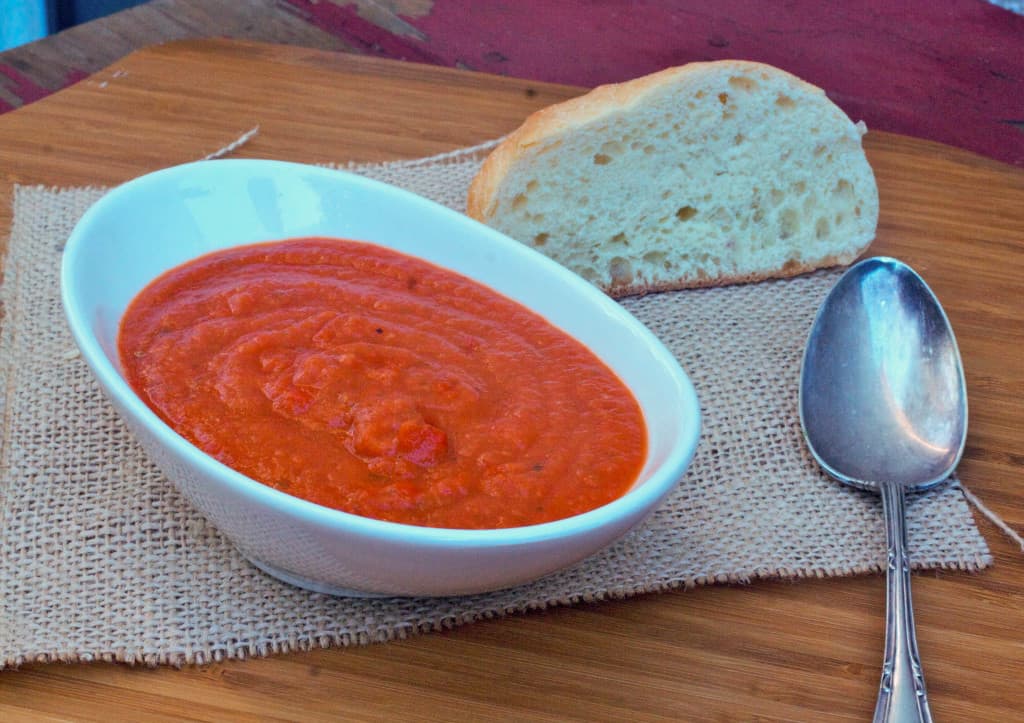 My love  for roasted tomato soup is no secret so when I was asked to create a recipe using  Yoplait® Lactose Free Yogurt.
Create a healthy cream of roasted tomato soup with Yoplait® I immediately knew what it would be.
They have a new line of lactose free yogurts, that taste great. I am not lactose intolerant but know many people that are. Yoplait has four flavors and the two I tasted were creamy and flavorful. Now you might be wondering how this and tomato soup go together but they do. The yogurt is a good substitute for cream.
I roast my tomatoes to bring out the sweetness in them. While they are roasting I brown the onions.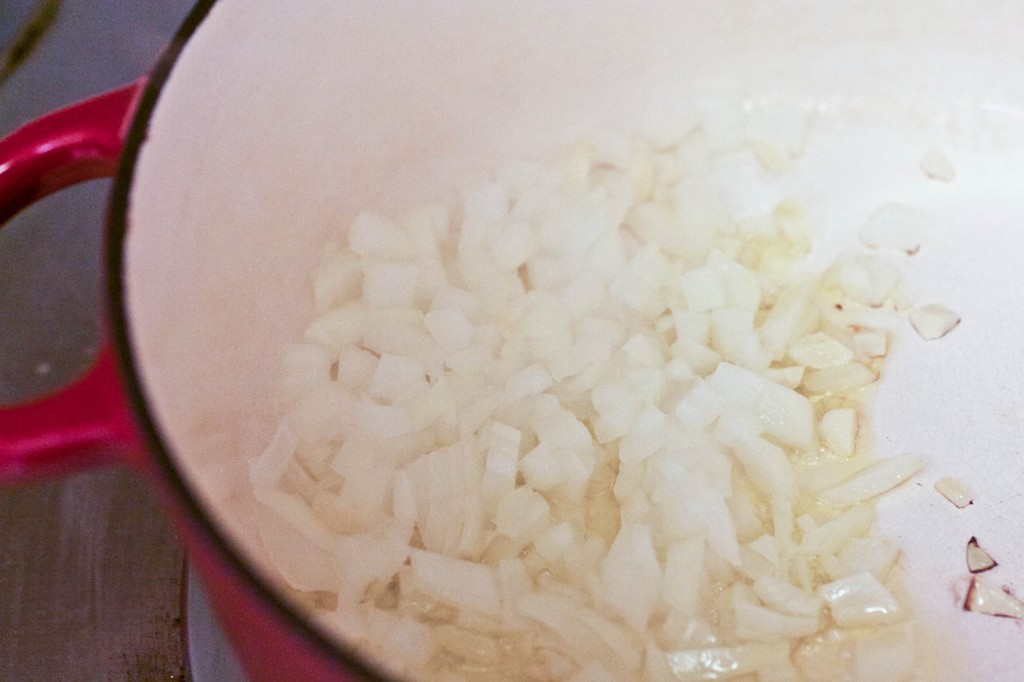 Add the remaining ingredients with the exception of the yogurt. Gently slide the roasted tomatoes into the pot and bring to a boil.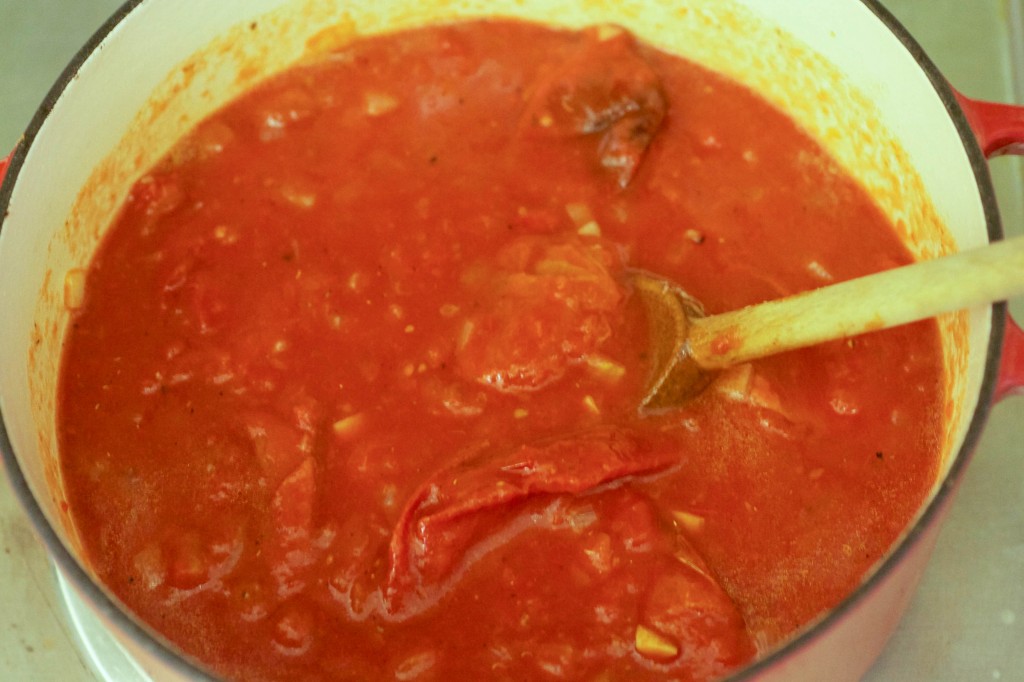 I used my immersion blender to blend the soup together. I don't know how I lived without this as I use it all the time. This little gadget saves you from transferring the soup from pan to blender and back again.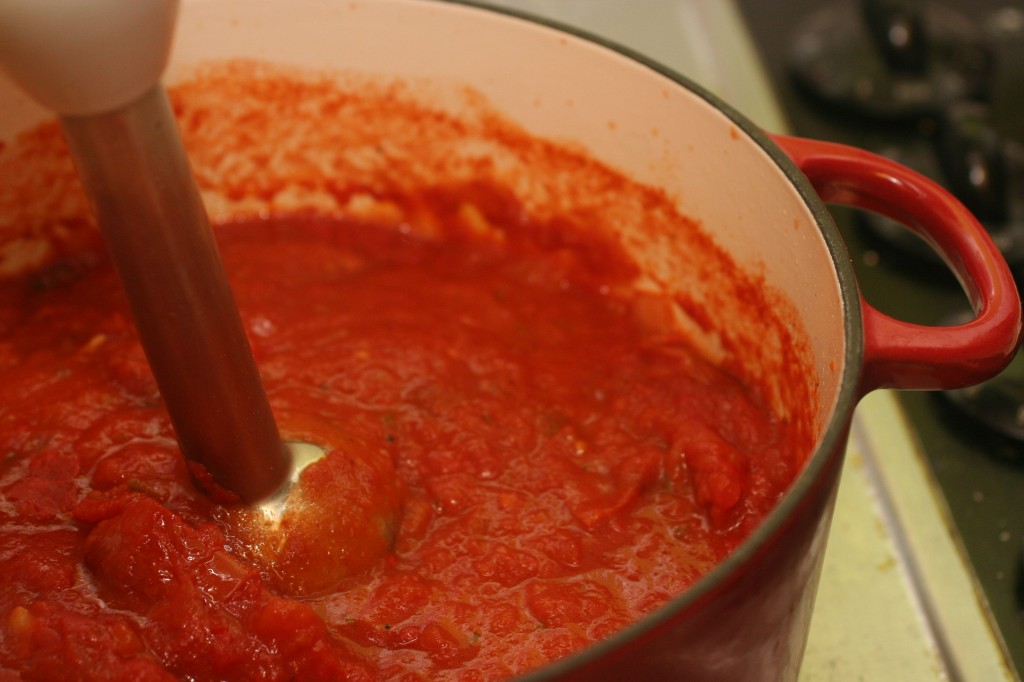 To finish stir in the yogurt and warm the soup back up on the stove.
Later this week I will share my recipe for Yoplait® Lactose Free Popsicles I made using their Lactose Free Strawberry Yogurt.
I was compensated for developing this recipe for Yoplait Lactose Free Yogurt. My opinions are all mine.
[mv_create key="32″ title="Tomato Soup with Yoplait Lactose Free Yogurt" thumbnail="https://adventuresinthekitchen.com/wp-content/uploads/2012/02/BEAUTY-Yoplait-Tomato-Soup-2-scaled.jpg" type="recipe"]