Tomato Soup with Yoplait® Lactose Free Yogurt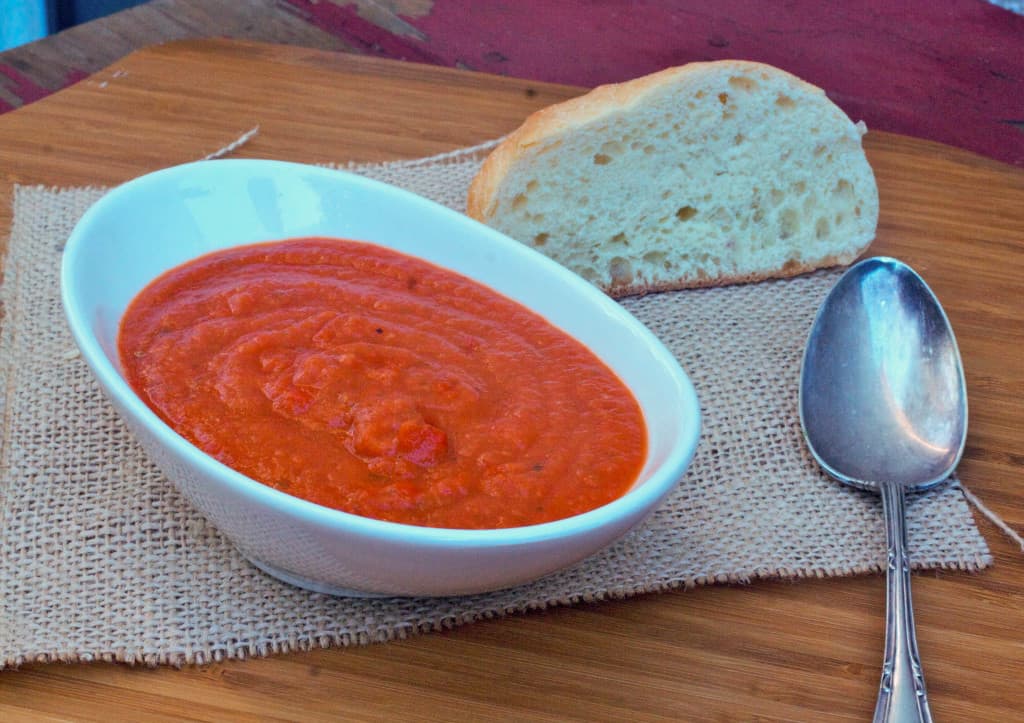 My love  for roasted tomato soup is no secret so when I was asked to create a recipe using  Yoplait® Lactose Free Yogurt.
Create a healthy cream of roasted tomato soup with Yoplait® I immediately knew what it would be.
They have a new line of lactose free yogurts, that taste great. I am not lactose intolerant but know many people that are. Yoplait has four flavors and the two I tasted were creamy and flavorful. Now you might be wondering how this and tomato soup go together but they do. The yogurt is a good substitute for cream.
I roast my tomatoes to bring out the sweetness in them. While they are roasting I brown the onions.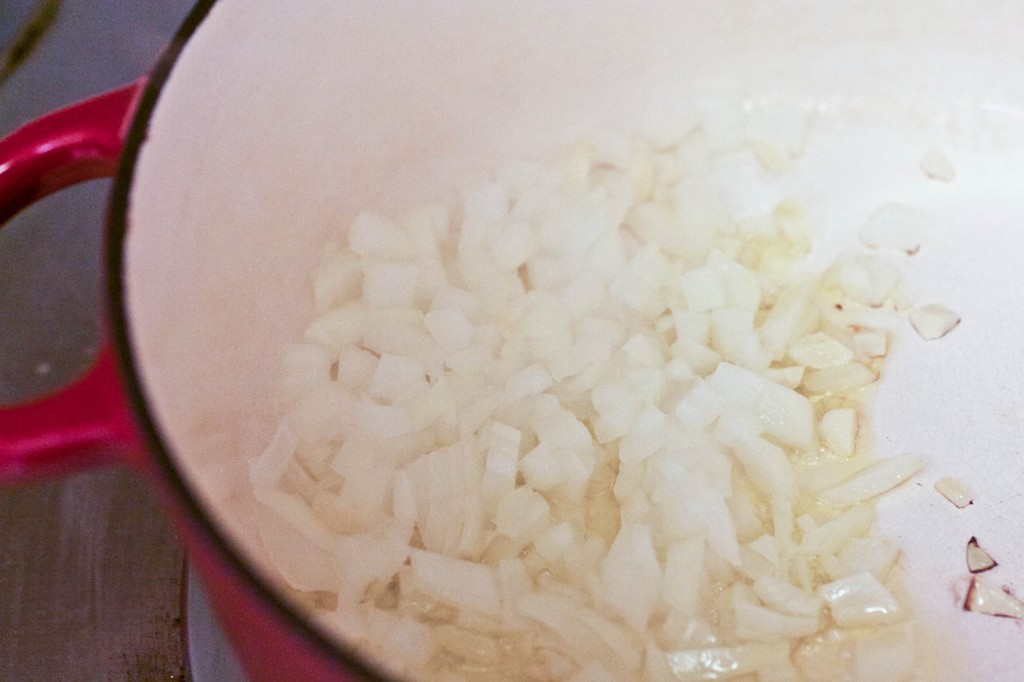 Add the remaining ingredients with the exception of the yogurt. Gently slide the roasted tomatoes into the pot and bring to a boil.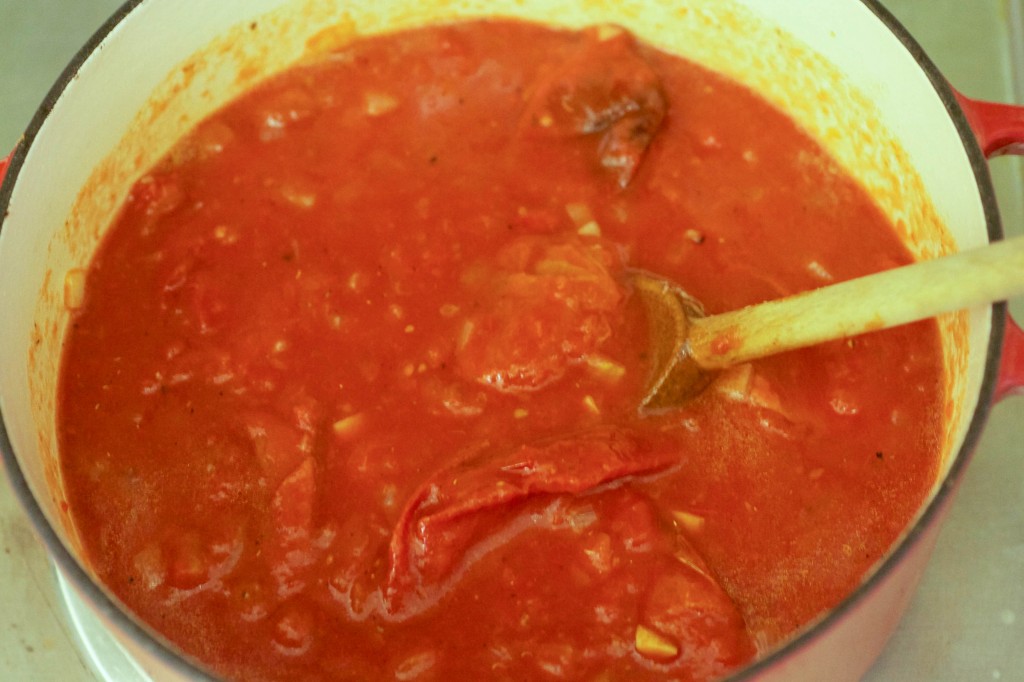 I used my immersion blender to blend the soup together. I don't know how I lived without this as I use it all the time. This little gadget saves you from transferring the soup from pan to blender and back again.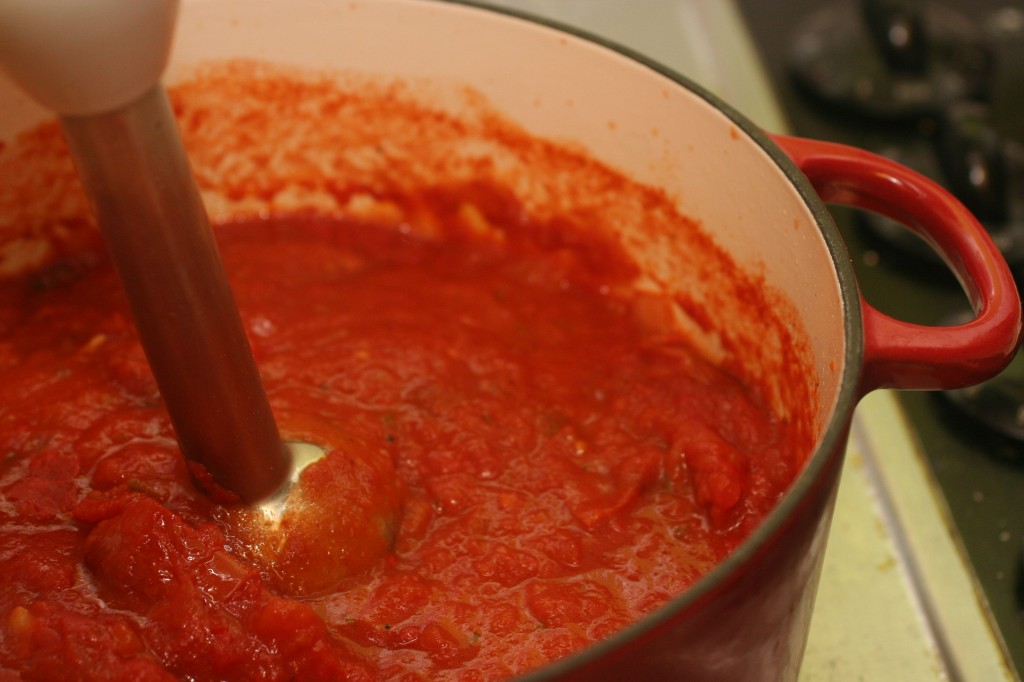 To finish stir in the yogurt and warm the soup back up on the stove.
Later this week I will share my recipe for Yoplait® Lactose Free Popsicles I made using their Lactose Free Strawberry Yogurt.
I was compensated for developing this recipe for Yoplait Lactose Free Yogurt. My opinions are all mine.
Yield: 6 to 8 servings
Tomato Soup with Yoplait Lactose Free Yogurt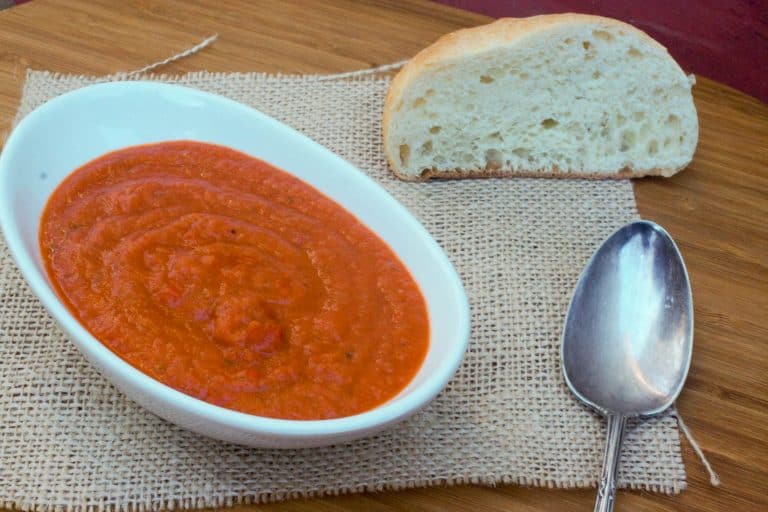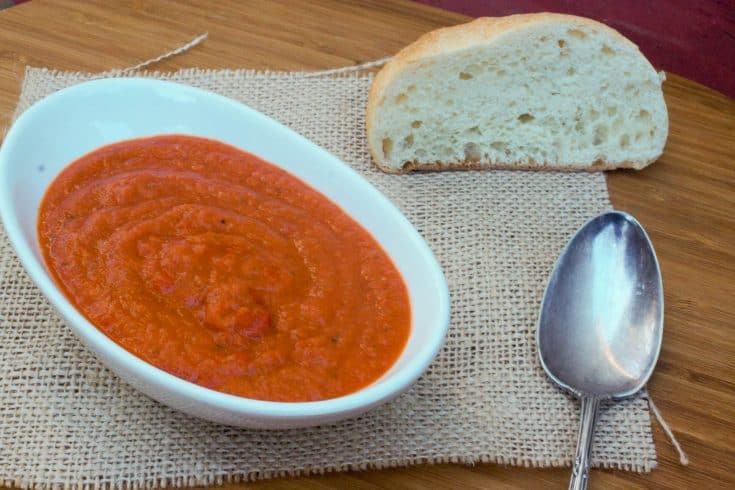 Recipe for a lactose free cream of tomato soup using Yoplait Lactose Free yogurt.
Ingredients
2 lbs. plum tomatoes cut in half
3 teaspoons olive oil
2 cloves garlic, chopped
1/2 medium onion, diced
1 28 ounces can of tomatoes
1 cup low sodium vegetable stock
1/4 cup basil, chopped
3/4 cup Yoplait Lactose-Free French Vanilla
Instructions
Preheat oven to 400°.
Place tomatoes face down on a baking sheet. Sprinkle with 1 teaspoon olive oil, salt and pepper. Bake 30-40 minutes until the tomatoes are softened.
In a large saucepan, place remaining olive oil and heat over medium high heat. Place onions and garlic in and cook until softened, about 10 minutes. Place the tomatoes, roasted tomatoes, chicken stock and basil. Add salt and pepper. Bring to a boil and then reduce and simmer for 15 minutes.
Blend ingredients until smooth using an immersion blender or placing in a blender. Return to pan and stir in the yogurt. Blend and reheat.
Serve in soup bowls. Sprinkle a bit of chopped basil if desired.
6-8 servings
Notes
Tips:
You substitute 2 14.5 ounces cans of fire roasted tomatoes for the fresh and skip the roasting.
If you like spicy soup add 1/2 teaspoon crushed red pepper to the onion and garlic sauté.
Nutrition Information:
Yield:
6
Serving Size:
1 grams
Amount Per Serving:
Unsaturated Fat:

0g