Tomato, Corn and Zucchini Risotto
Farmer's Market Risotto utilizes seasonal corn, zucchini, and tomatoes with a little garlic and touch of red pepper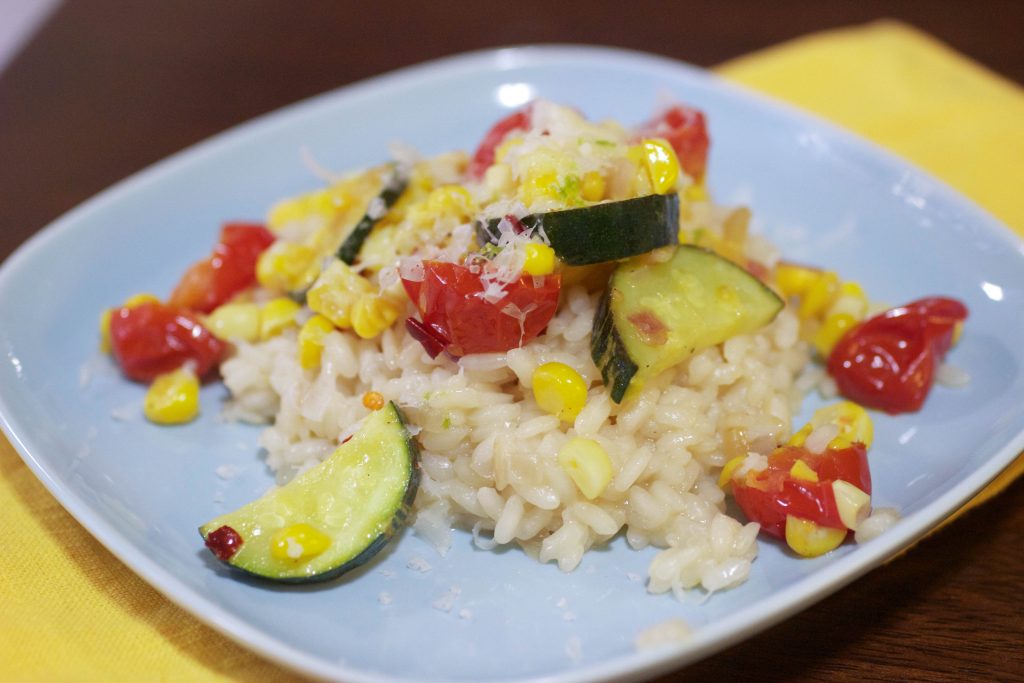 It is that time of summer where there is a bounty of fresh vegetables at their peak. It has been warm here. I started to type very and remembered we are spoiled here in Southern California and deleted! So far my summer vacation has been an overnight trip to the fun crazy place called San Diego Comic-Con. Really, there are no words to describe the feast for the eyes.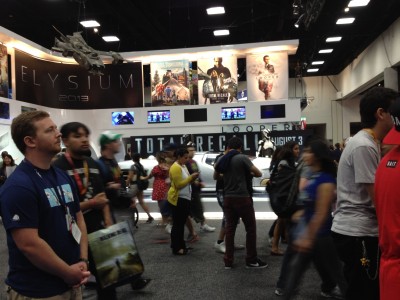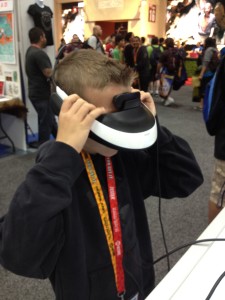 I loved the Hilton San Diego Bayfront Hotel. Beautiful lobby. Amazing views and lovely rooms. Great customer service too! I missed the flashmob the staff performed that morning.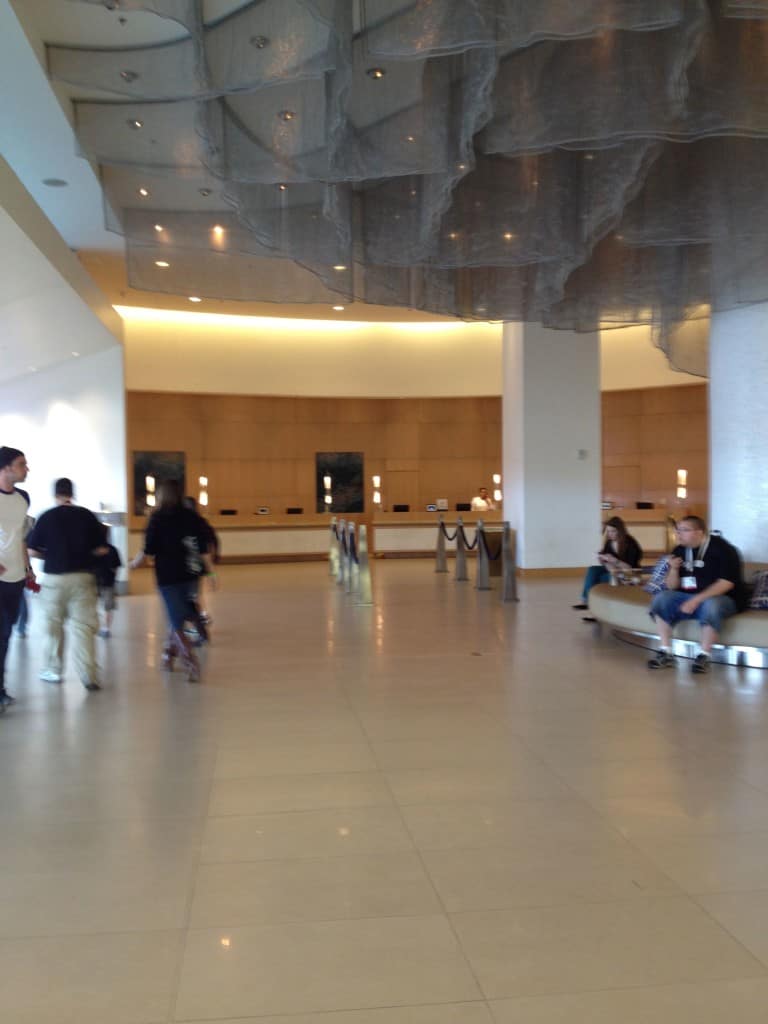 My brother, Rob Liefeld, is a comic book artist and was a guest. He even won Inkspot Award. One of the characters he created that you might be familiar with is Deadpool. I used to work for his comic studio so I would go and work this convention each year. It has grown and evolved into this huge yearly event. I really went down to hang out with my niece and nephews.
The hotel was full of television and film stars participating in the panels. Also, many of the comic characters. You never knew who might walk by!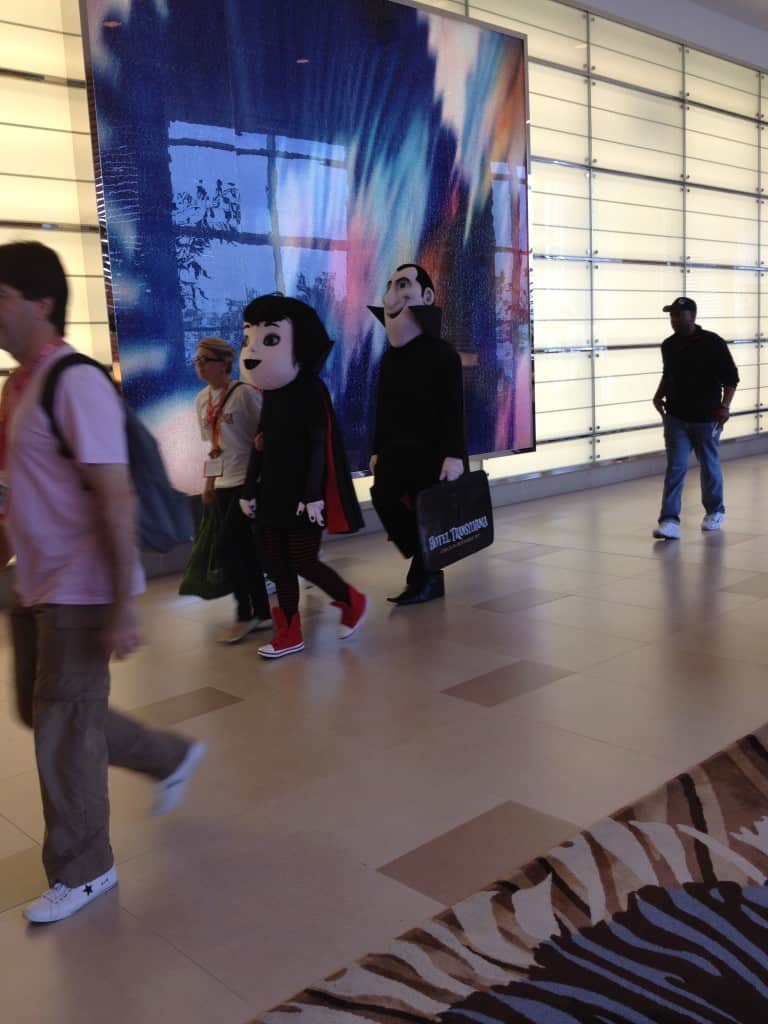 I ran into these three outside the hotel.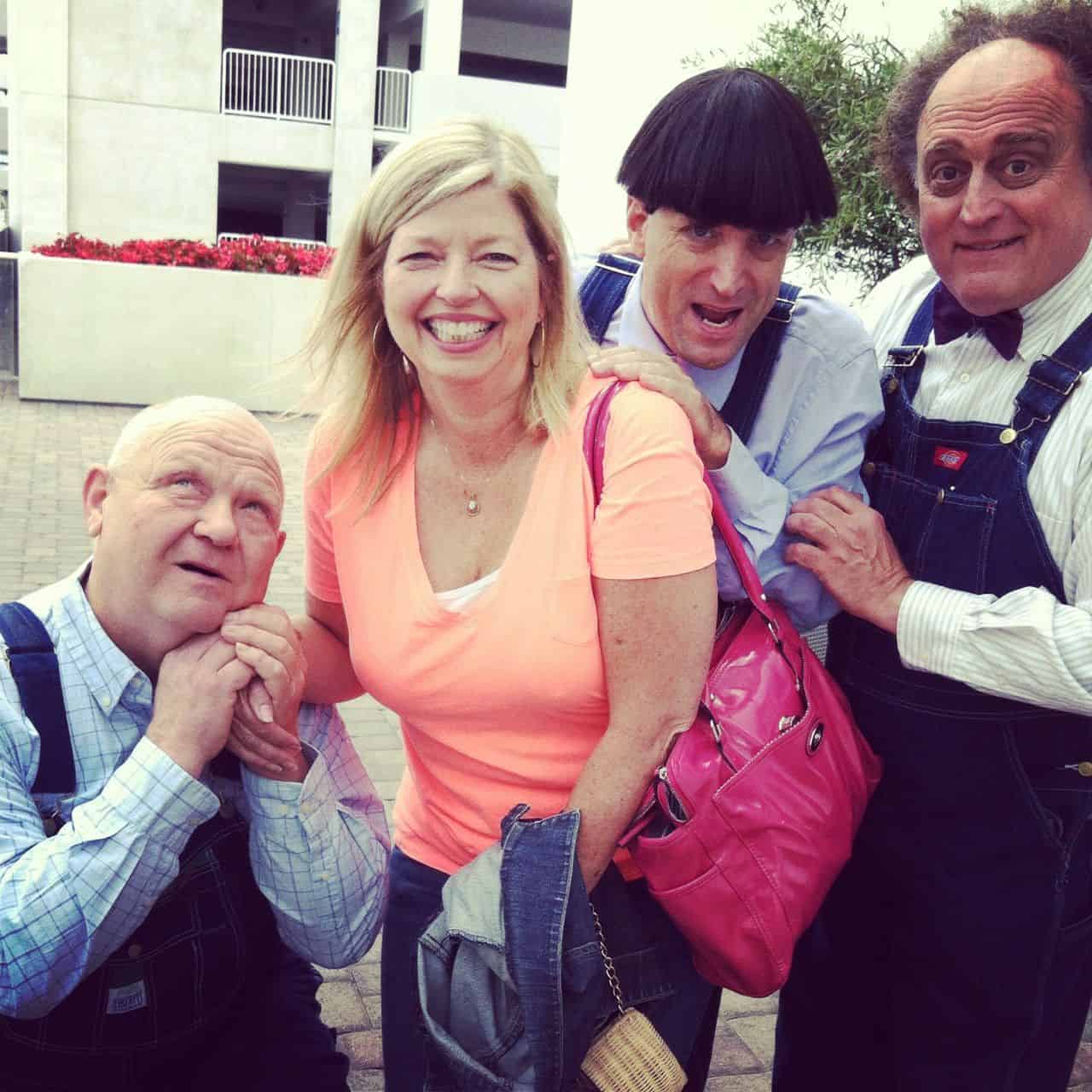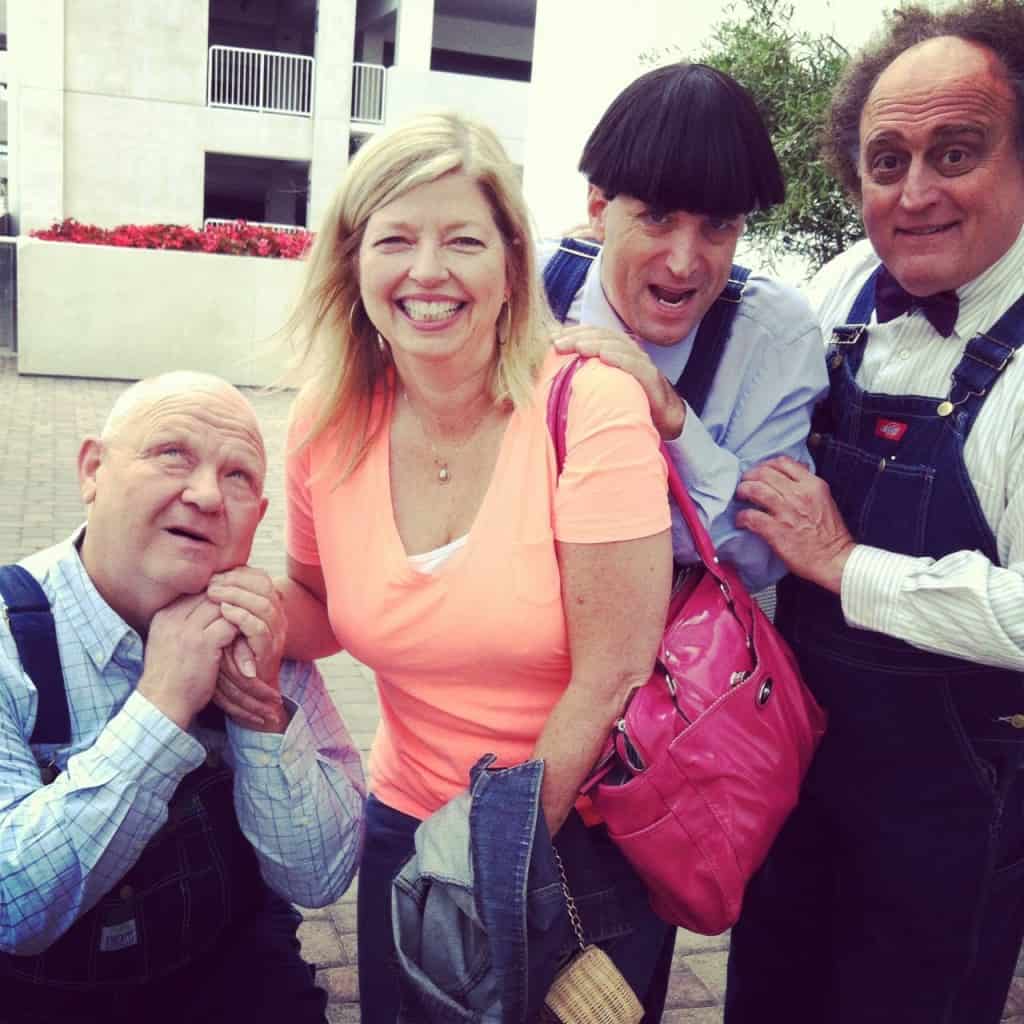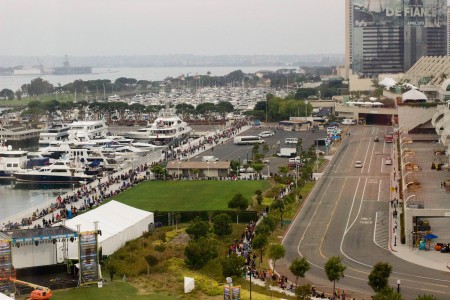 This was at 7 am – 2 1/2 hours before the doors would open. Looking down from our room we couldn't believe it – they must have been there all night! I tried to go downstairs to the Starbucks but there were 75 to 100 people in line. I opted for the in room coffee! It is a fun and crazy time – if you want to go next year start following now. When the tickets go on sale early in 2013 they sell out quickly!
Since coming home I have been cooking up a storm, working on some fun projects over at Betty Crocker. I have been cooking up some of the beautiful produce we have in our area. My uncle Tom gave me a big pint of grape tomatoes from his garden. They were delicious and have found their way into many recipes. I was excited to come home yesterday and find another pint!
For this Farmer's Market Risotto I sauteed corn, zucchini, and tomatoes with a little garlic and touch of red pepper. I added a little lime to my regular risotto recipe and it was sublime! You can easily substitute your favorite summer veggies. What are your plans for the weekend? Mine includes finding pumpkins in August. Any suggestions?
Print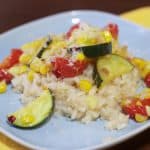 Tomato, Corn and Zucchini Risotto
---
1 tablespoon

olive oil

1 tablespoon

butter

3

cloves garlic

1

cup

grape tomatoes

1

cup

corn

2

zucchini (sliced and quartered)

1/4 teaspoon

red pepper flakes

1/2 teaspoon

salt

2 tablespoons

butter

2 tablespoons

olive oil

1

clove garlic (minced)

1

large shallot (diced)

1

cup

arborio rice

1/3

cup

white wine

4

cups

vegetable or chicken broth
zest of

1

lime
Juice of

1

lime

1/2

cup

freshly grated parmesan cheese
sea salt
freshly grated pepper
---
Instructions
Heat the stock to a simmer in a medium saucepan, then lower the heat so that the stock just stays hot.
In a large, heavy-bottomed saucepan, heat the oil and 1 Tbsp of the butter over medium heat. When the butter has melted, add the chopped shallot and garlic. Sauté for 2-3 minutes or until it is slightly translucent.
Add the rice to the pot and stir with a wooden spoon so that the grains are coated with the oil and melted butter. Sauté for another minute or so, until there is a slightly nutty aroma.
Add the wine and cook while stirring, until the liquid is fully absorbed.
Add a ladle of hot chicken stock to the rice and stir until the liquid is fully absorbed. When the rice appears almost dry, add another ladle of stock and repeat the process. Stir in half the parmesan cheese, lime zest and juice. Top with vegetables. Sprinkle parmesan on top of each serving.
In a medium saucepan, add 1 tablespoon olive oil and 1 tablespoon butter. When butter melts add the garlic and red pepper flakes; stir for about 1 minute, do not let the garlic burn. Add the tomatoes and zucchini. Sprinkle with salt and sauté 5 to 7 minutes until they soften. Add the corn and cook for 3 minutes more. Add a splash of balsamic vinegar, stir and remove from heat.