This Week: Donna Jones and Taming Your Family Zoo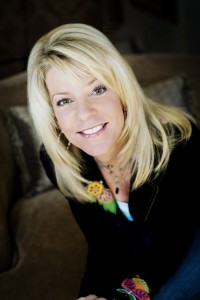 This week  Donna Jones is joining us and we are talking about Taming Your Family Zoo. I met Donna a year or so ago but just finally had the opportunity to sit down and talk.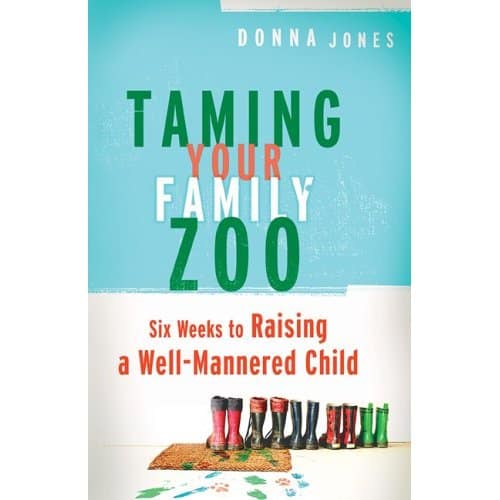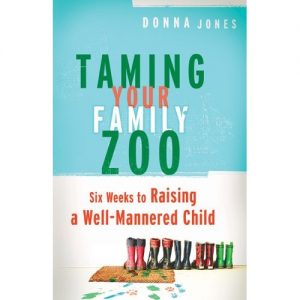 Donna is a sought after national speaker who has inspired women for over 18 years. In addition to her weekly teaching ministry at her home church, Crossline Community, Donna is a national Hearts at Home speaker, and a ClubMom expert. An active business woman, Donna is co-founder and owner of Confidence & Courtesies, an etiquette course for kids and teens which has been featured in the Denver Post, and hosted by Macy's, Jocelyn's, The Broadway and Robinson's-May department stores. She is co-author of Confidence & Courtesies, a workbook for girls and Good Sport, a workbook for boys, and a contributing author for But Lord, I Was Happy Shallow. Her latest book, Taming Your Family Zoo; Six Weeks to Raising a Well-Mannered Child was the featured book of the week on the Dr. Laura radio show.
Donna and her husband JP (Senior Pastor; Adjunct Professor, Biola University) have been married for over 20 years and frequently speak together at marriage and family conferences. They have three children, Taylor, Kylie and Ashton, who they love to pieces. At home Donna can be found carpooling, sipping Starbucks, and struggling to keep her garage clean enough to park in.
We will also hear from Judy Stoner about Beautiful Mess, a ministry that provides food for the homeless through cooking parties.
Join us Sunday, September 25 at 4 pm on KKLA. 99.5