Sunday, October 16 Vanessa Vasquez from Olive Crest

Today we are talking with Vanessa Vasquez from Olive Crest. She is the National Director of Orphan Sunday, which takes place Sunday November 6.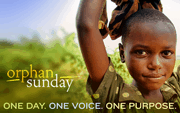 Olive Crest serves over 1,000 children and families each day! They have transformed the lives of over 50,000 abused, neglected, and at-risk children and their families. As kids grow up while under the foster care system they are emancipated when they turn 18. That means they no longer have access to the resources they have had while growing up. Think about being 18 and send out on your own with little to no support.
Over 65% of these kids will be homeless within 18 months. 65% – to me that number is heartbreaking. She is going to share how we can take part in Orphan Sunday to pray and bring awareness to the issue.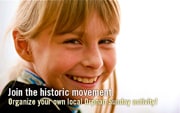 She will also talk about how you can get involved locally through Launching With Hope.
Olive Crest is my sponsor but I have done things with them going back ten years. While attending Mariners Church I used to plan  Christmas and Spring parties for the fosters families. My heart was captured by the amazing children and families I met.
There are so many ways to get involved including becoming a foster or adoptive parent. You can also mentor. I am planning on teaching cooking! That is a practical skill many of these kids do not have. I hope you will listen in and consider how you might get involved.