Strawberry Graham Cake and A Giveaway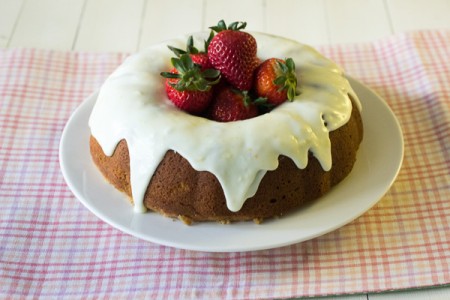 I have a Nutty Graham Picnic Cake with Strawberries to share with you today. It is a big week –  the week Adventures In The Kitchen Cooking School opens. Yesterday I started moving in to my office. You can see I have a ways to go!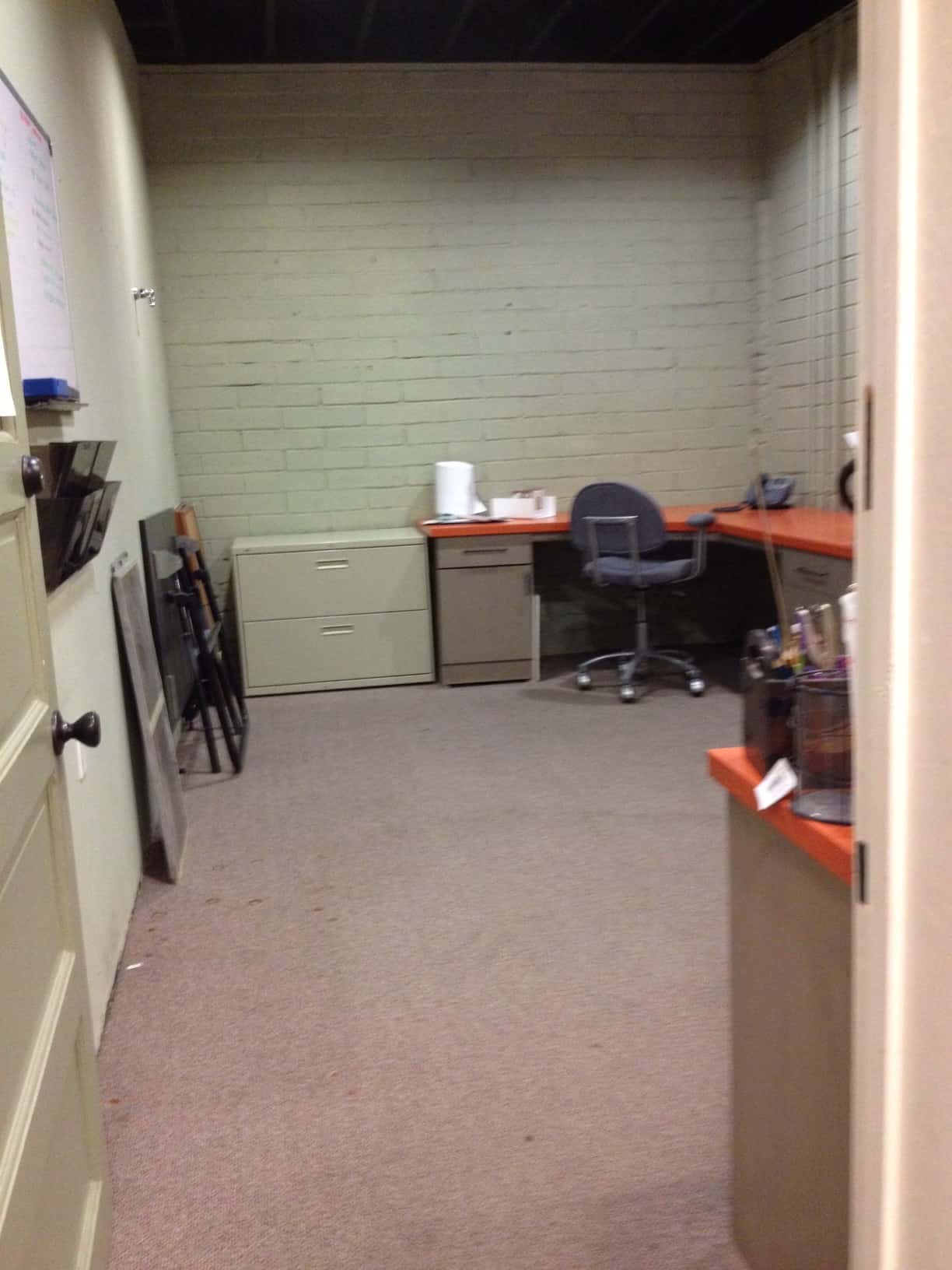 The kitchen though, is almost ready. A few more purchases to round it out.
This new journey I am on has been such a joy! I am trying to enjoy every moment. Last week I finished teaching a 10 part corporate class. For the final each team prepared a 3 course meal. I was overcome with the beauty of the meals they put together. Food has a way of drawing people together and creating special memories. Here are a few shots from the evening.
That is why I love to teach cooking. I am sure there are more classically trained chefs who perfectly execute their classes and dishes. I love watching people learn and then create their own dish, add that little ingredient or twist that makes it their own. Cooking is messy and fun all in one. Sort of like life right?
Awhile ago my friends at General Mills sent me the Pillsbury Best of Bakeoff Cookbook. Imagine what a find it is, featuring the best recipes over the years. There are many vintage recipes that will be making their way into my new Vintage Kitchen series at the cooking school.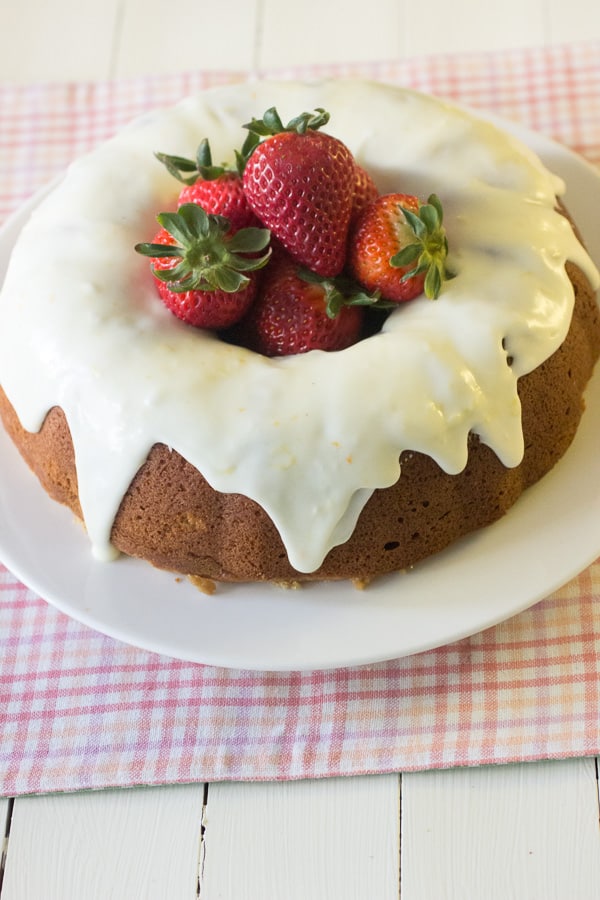 This one was the Grand Prize Winner in 1978. It is different, a heartier cake, which makes it good for picnics and other places you need to carry it to. It will travel well. I changed it up by adding fresh strawberries on top. Almost like a Strawberry Shortcake!
What's an opening without a giveaway! We are giving away a seat in one of the upcoming kids camps. This summer the kitchen will be the home for several cooking and baking boot camps. Kids can come and be inspired to create in the kitchen. I love teaching kids to cook. Cooking is creative. It is fun for the to watch a little batter of eggs, milk and flour and see them puff up into magnificent popovers. I find kids are courageous eaters, willing to try new foods, if they are a part of the process.
So, if you live in the Southern California area here is how to win:
Share this post on Facebook and leave a comment here. Use #AIKKidsCook
Tweet about the giveaway and leave a comment here. #AIKKidsCook
Sign up for our newsletter and leave a comment her.
The contest will end Friday at 10 pm and I will announce Saturday morning!
Check out the calendar and see the new classes – Cooking With Beer is perfect for Father's Day. You can order a gift certificate here.
Strawberry Graham Cake and A Giveaway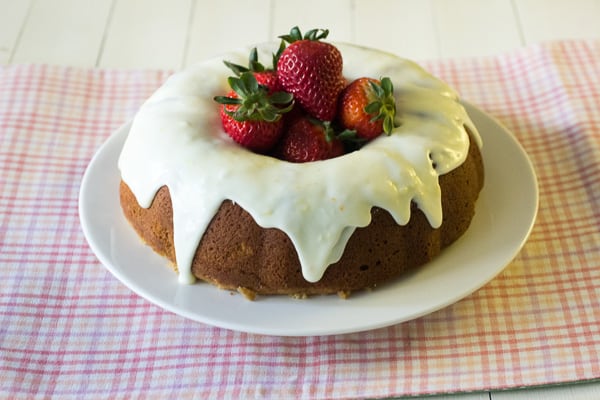 Ingredients
2 cups all purpose Flour
1 cup 14 squares finely crushed graham crackers or graham cracker crumbs
1 cup firmly packed brown sugar
1/2 cup sugar
1 teaspoon baking powder
1 teaspoon baking soda
1 teaspoon salt
1/2 teaspoon cinnamon
1 cup butter, softened
1 cup orange juice
1 tablespoon grated orange peel
3 eggs
1 cup chopped nuts
2 tablespoons brown sugar
5 teaspoons milk
1 tablespoon margarine or butter
3/4 cup powdered sugar
1/4 cup chopped nuts
Instructions
Heat oven to 350°F. Generously grease and flour 12-cup fluted tube cake pan or 10-inch tube pan. In large bowl, combine all cake ingredients except nuts; beat 3 minutes at medium speed. By hand, stir in 1 cup nuts. Pour batter into greased and floured pan.
Bake at 350°F. for 40 to 60 minutes or until toothpick inserted in center comes out clean. Cool upright in pan 15 minutes; invert onto serving plate. Cool 1 hour or until completely cooled.
In small saucepan, combine 2 tablespoons brown sugar, milk and 1 tablespoon margarine; cook over low heat just until sugar is dissolved, stirring constantly. Remove from heat. Stir in powdered sugar; blend until smooth. Drizzle over cake; sprinkle with 1/4 cup nuts.
Nutrition Information:
Serving Size:
1 grams
Amount Per Serving:
Unsaturated Fat:

0g