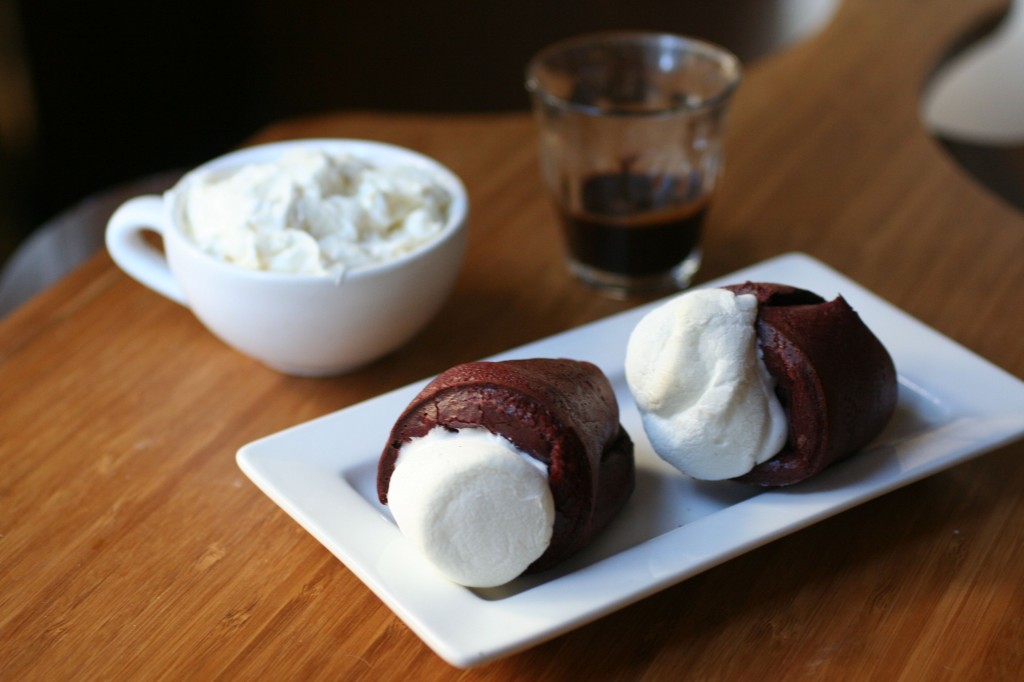 What happens when you marry two food favorites? In my case you get Red Velvet Popovers. My love affair with popovers started as a child at Buffum's department store. I was inspired by Joy's Hot Chocolate popovers and thought why not Red Velvet? These could make someone swoon on Valentine's Day.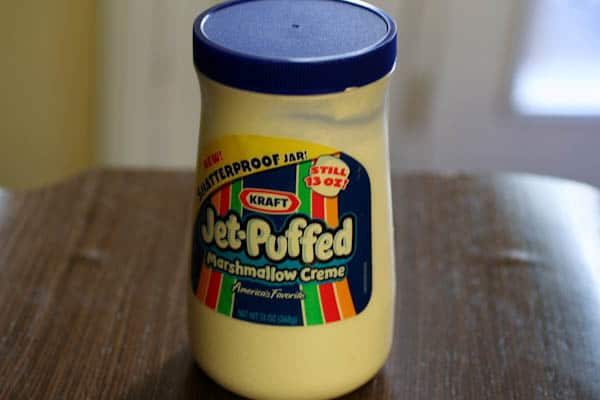 Hot out of the oven they are stuffed with Hershey's Mini Kisses and topped with a marshmallow. Served with the Marshmallow Cream Spread schmeered (is that a word) over the warm popover puts it over the top. The spread is a mixture of mascarpone cheese and marshmallow fluff. My favorite little taste tasters gave it two thumbs up.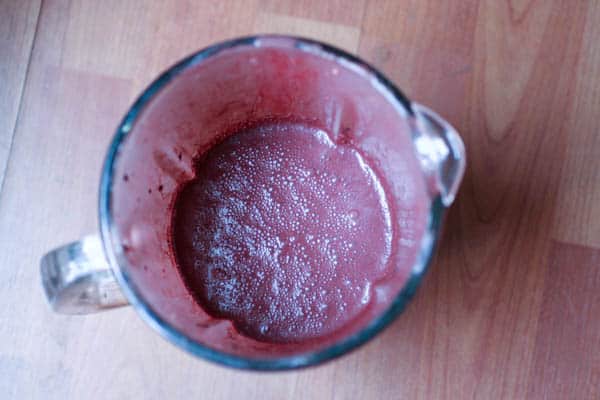 The popovers are super easy to make because you whip it all up in a blender and pour into the pan. The hardest part is letting them bake in the oven without opening the door. Thankfully I have a window with a light so I could peek in and see them rising up in the pan and creating beautiful red puffs.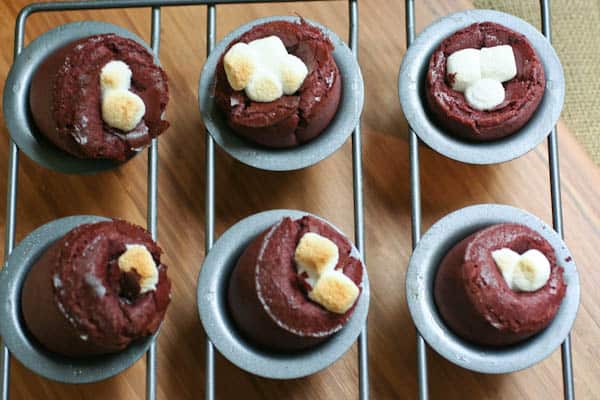 Yield: 12 popovers
Red Velvet Popovers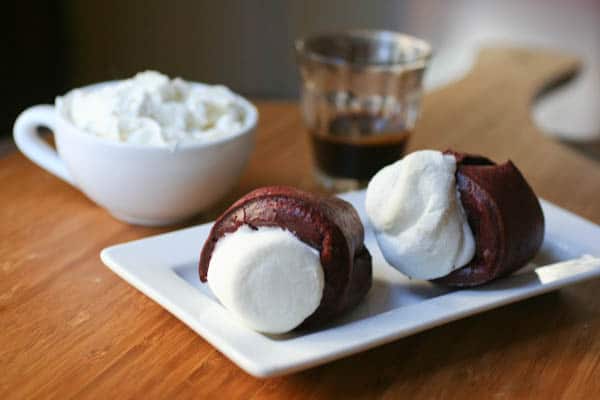 A recipe for Red Velvet Popovers with Marshmallow Cream Spread.
Ingredients
3 tablespoons butter, melted plus some for greasing the pans
3 eggs
1 cup buttermilk
1 teaspoon vanilla
3 tablespoons sugar
3/4 cup flour
1 teaspoon salt
1/4 cup unsweetened dark cocoa
2 teaspoons red food coloring
1/4 cup mini Hershey Kisses
12 large marshmallows
Marshmallow Cream Spread:
1 cup Marshmallow Fluff
1/2 cup mascarpone cheese
1 teaspoon vanilla
Instructions
Place a rack in the center of the oven and preheat oven to 400 degrees.
Grease a popover pan or stander muffin tin. Both will work. Set aside.
In a blender place the butter, eggs, buttermilk, vanilla and sugar. Blend. Add flour, salt and cocoa and blend. Add red food coloring and blend until combined. Pour into the pan filling each cup one half to two thirds of the way full.
Bake 25 minutes. Don't peek! Remove from oven and place 3 mini kisses into the top of the popover. Top with a large marshmallow and place under broiler until just starting to brown.
Marshmallow Cream Spread
Mix ingredients in a bowl until smooth. Refrigerate until ready to serve.
Notes
5 Weight Watchers Points Plus 2012
Nutrition Information:
Yield:
12
Serving Size:
1 popover
Amount Per Serving:
Calories:

180
Total Fat:

7.8g
Unsaturated Fat:

0g