Raspberry Balsamic Chicken with Fresh Thyme
If you like a fruity and tart sauce for your chicken, this Raspberry Balsamic Chicken is for you. Made with fresh raspberries and thyme, it is a fresh and flavorful recipe for spring.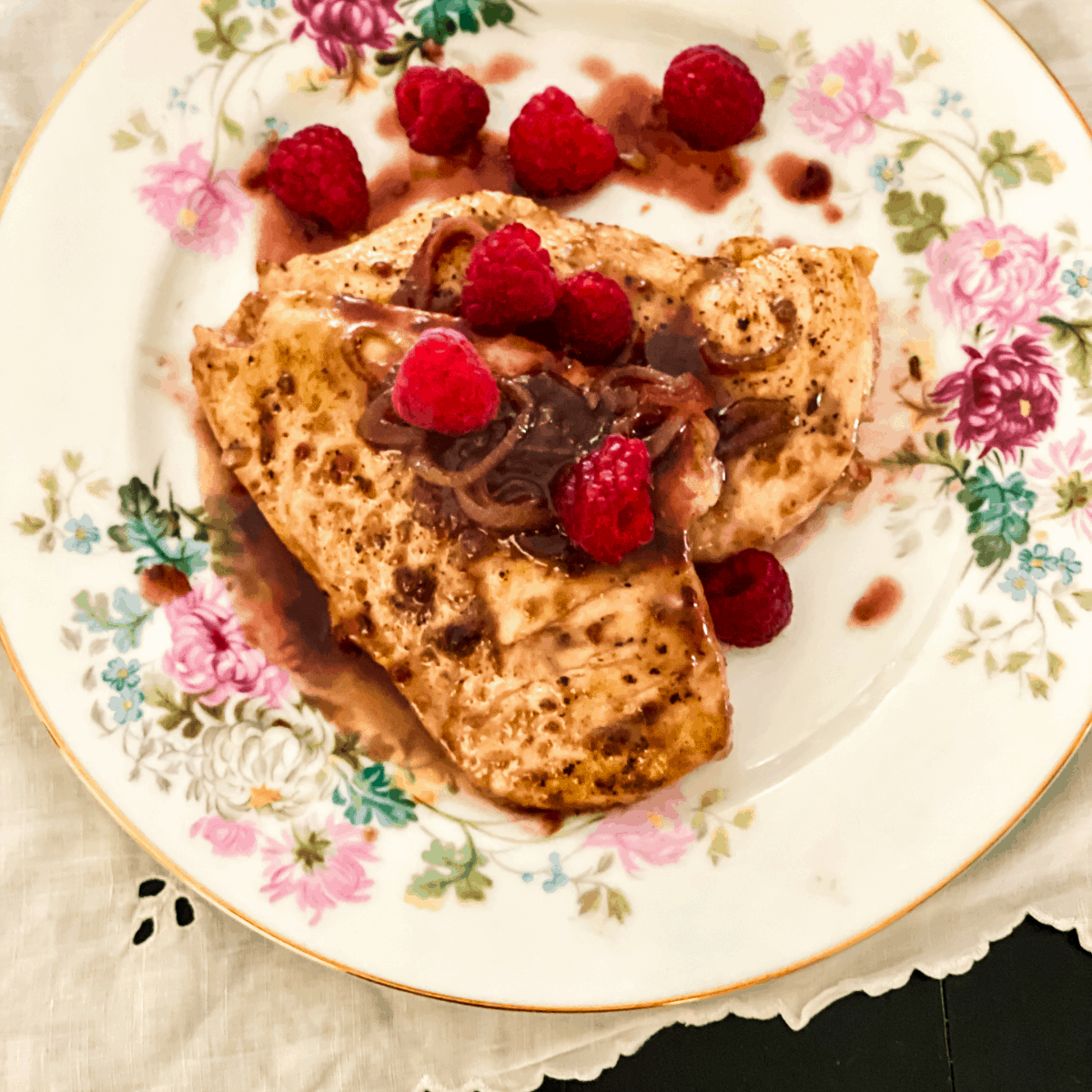 Easter is this week! I thought I would share what I made last year. It was a very small and quiet celebration. This is a chicken dish that says spring! You use fresh raspberries and thyme to create the raspberry balsamic sauce.
I love using fresh fruit and herbs in my cooking and baking. This Peach and Raspberry Cake is a great one to bake and bring to a dinner party or to surprise a friend.
Most of my dishes are modern but I love bringing out my grandmother's china from time to time. I know many people don't want their family china anymore, but I love the memories using them bring and the stories they tell us. Using these brightened a somewhat dreary day!
I have another recipe that uses raspberry preserves but this recipe, from Food and Wine, uses fresh raspberries that you puree,
How To Puree Raspberries
I took a pint of raspberries and used a handheld sieve to press them through.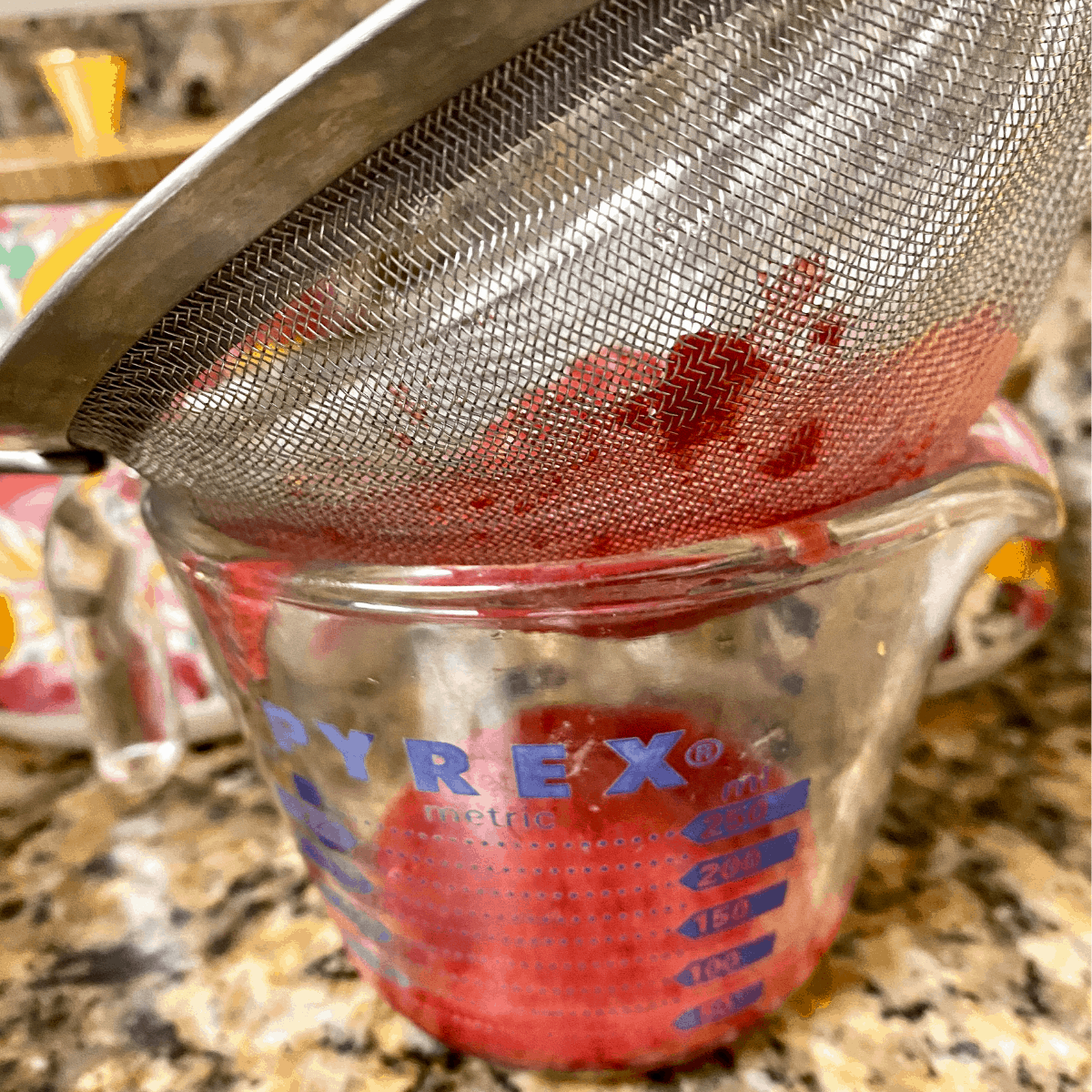 The juice goes through while the seeds are collected and discarded. You could also blend in a blender and put through the sieve.
Easy shortcut
If you are short on time, don't have fresh raspberries or a sieve, substitute a few tablespoons of raspberry preserves.
How to Make Raspberry Balsamic Chicken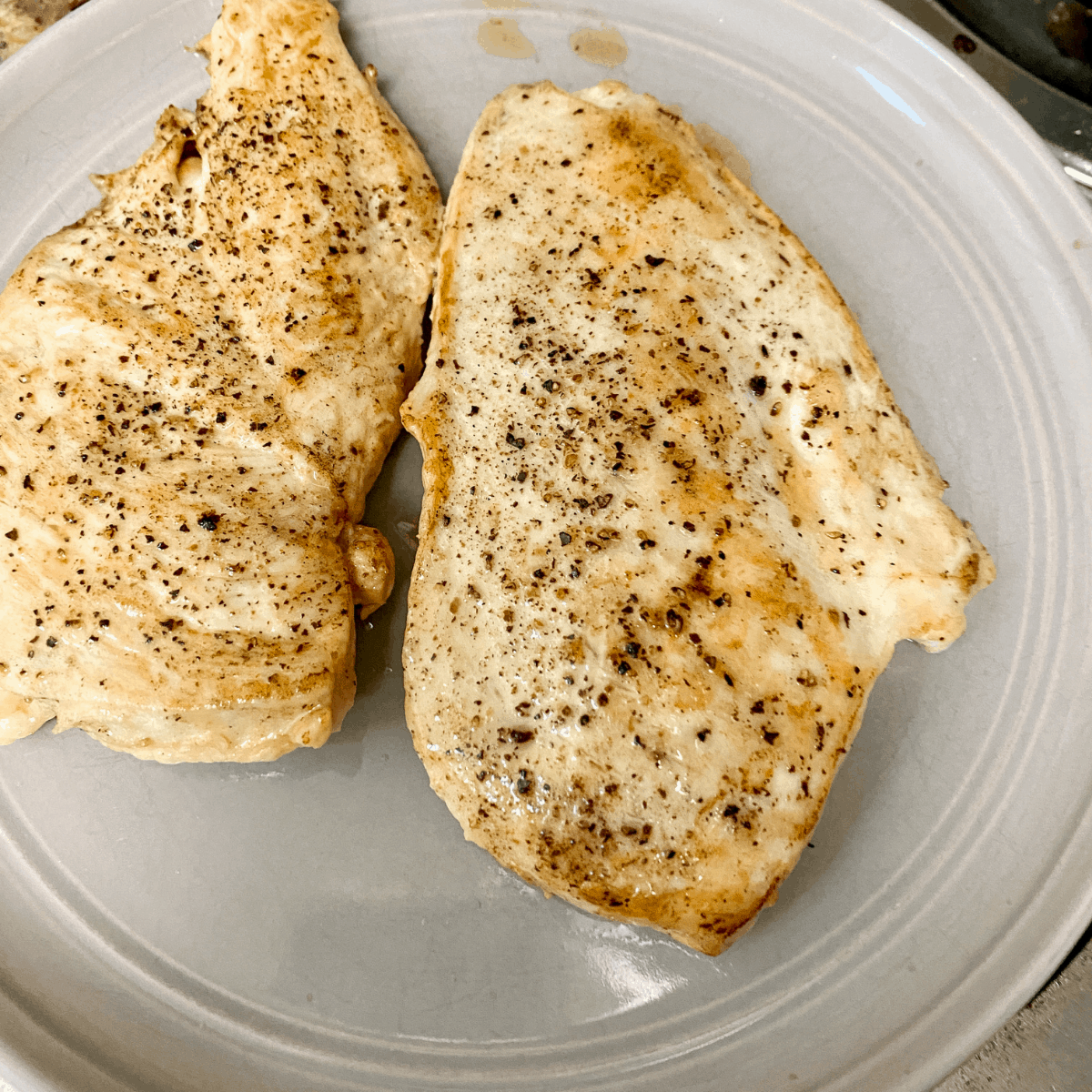 Salt and pepper both sides of the chicken breast. Add oil to a heated skillet. Add chicken and brown on each side. Cook for 3-4 minutes per side, until just cooked through. Remove from pan and place on plate.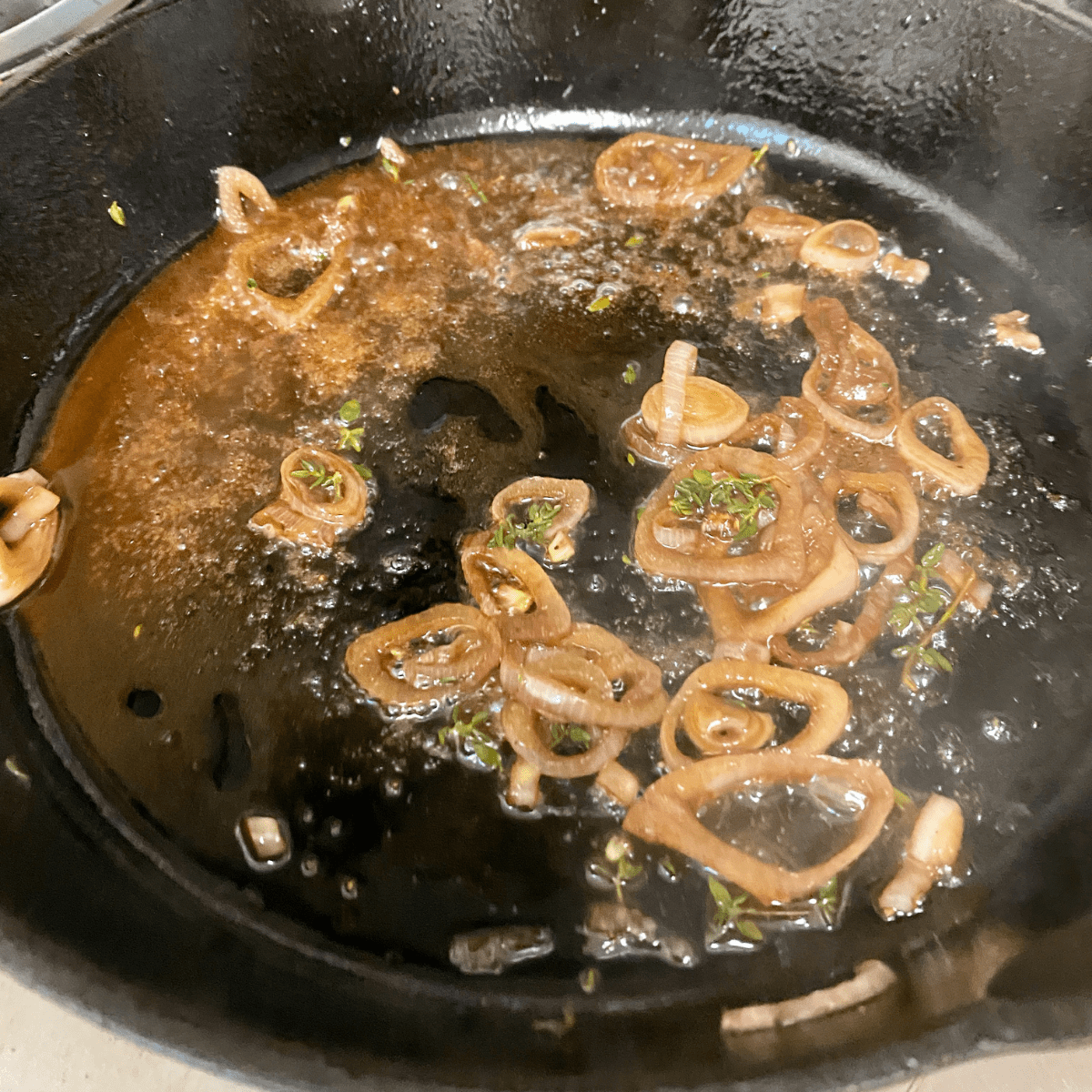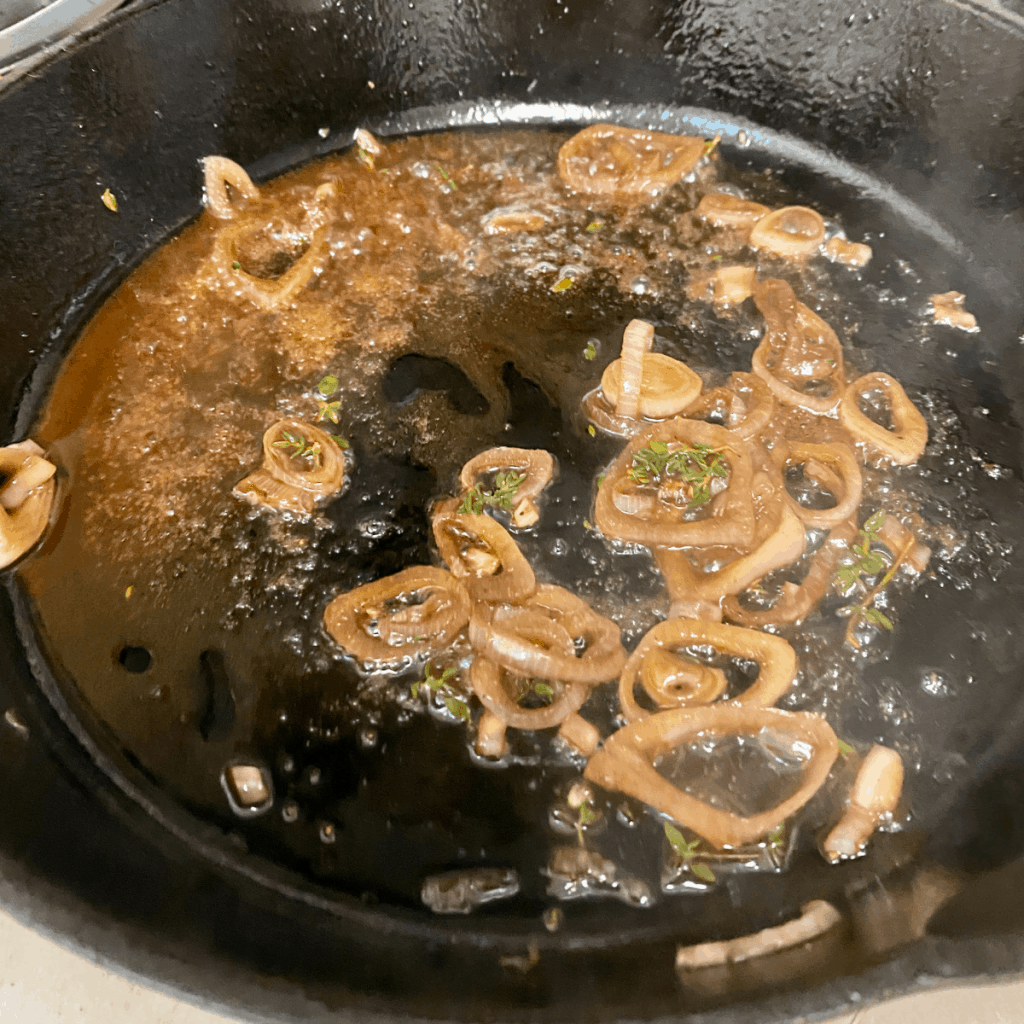 Add shallots and cook until translucent.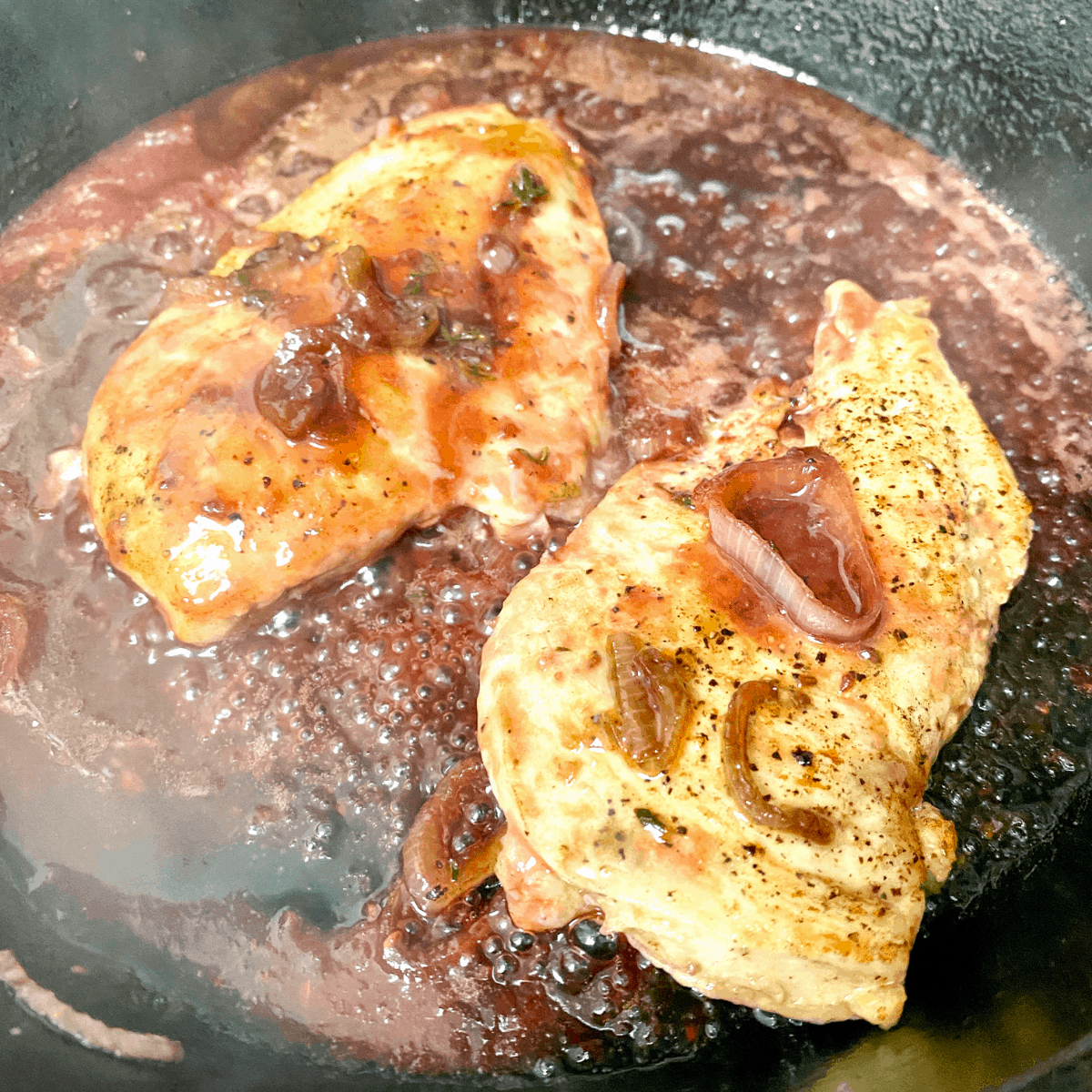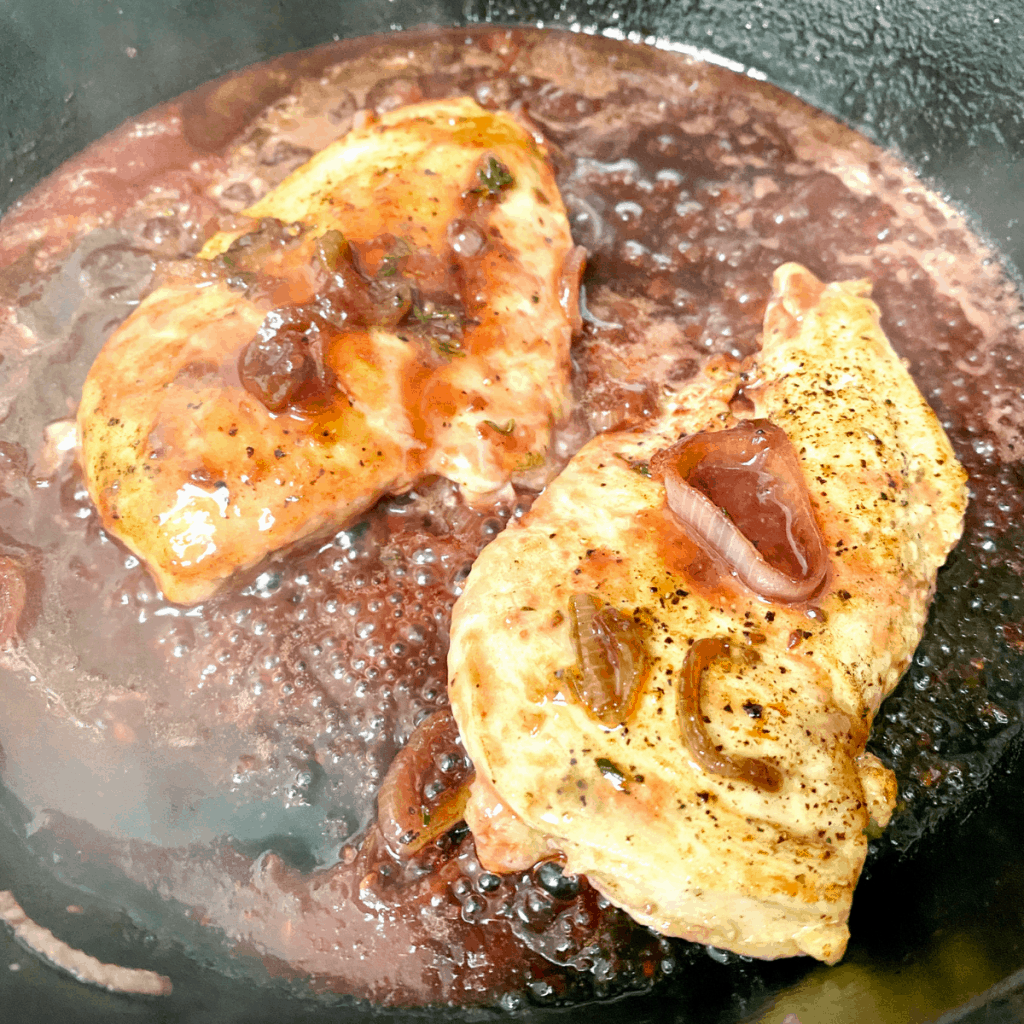 Return chicken to the skillet, turning to coat. Let warm through and serve. Add fresh raspberries and thyme to finish the dish.
[mv_create key="6″ type="recipe" title="Raspberry Balsamic Chicken" thumbnail="https://adventuresinthekitchen.com/wp-content/uploads/2021/03/Raspberry-Balsamic-Chicken-1.png"]
Did you like the Raspberry Balsamic Chicken? Here are a few other recipes you might love to try: