Potato Palooza and Kale Pesto Potato Lasagna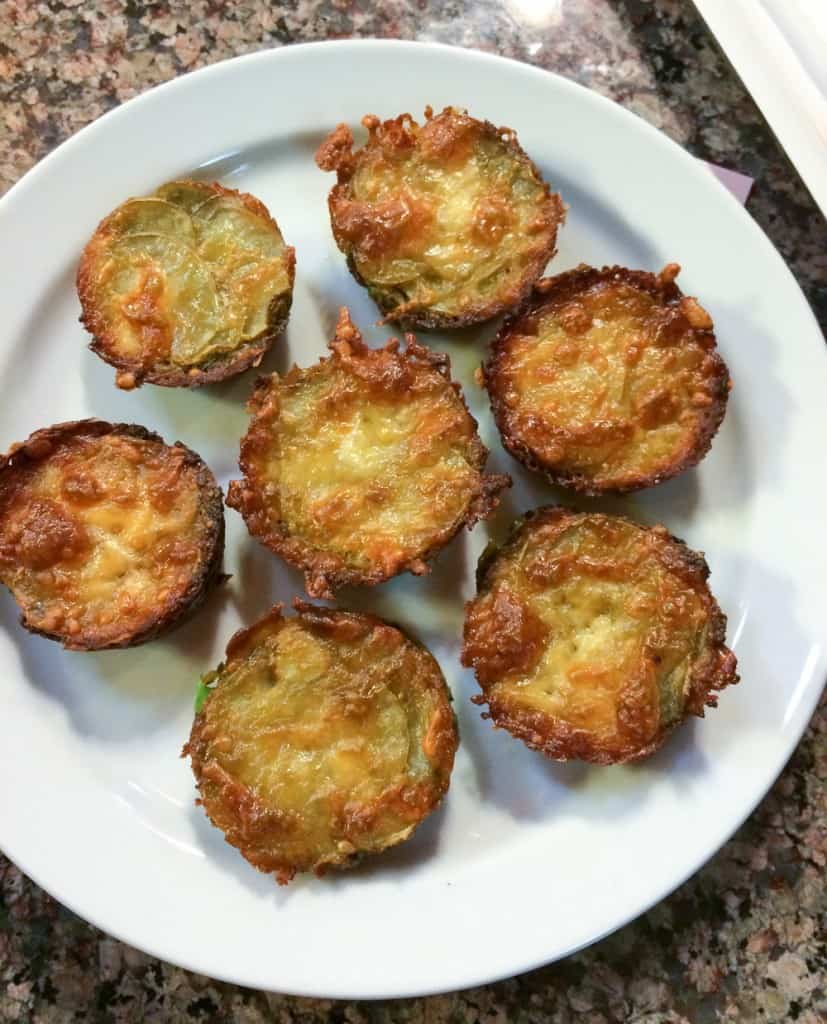 When I received the invitation to Potato Palooza I couldn't say yes fast enough! Potatoes were the main stay of my childhood and still my favorite food.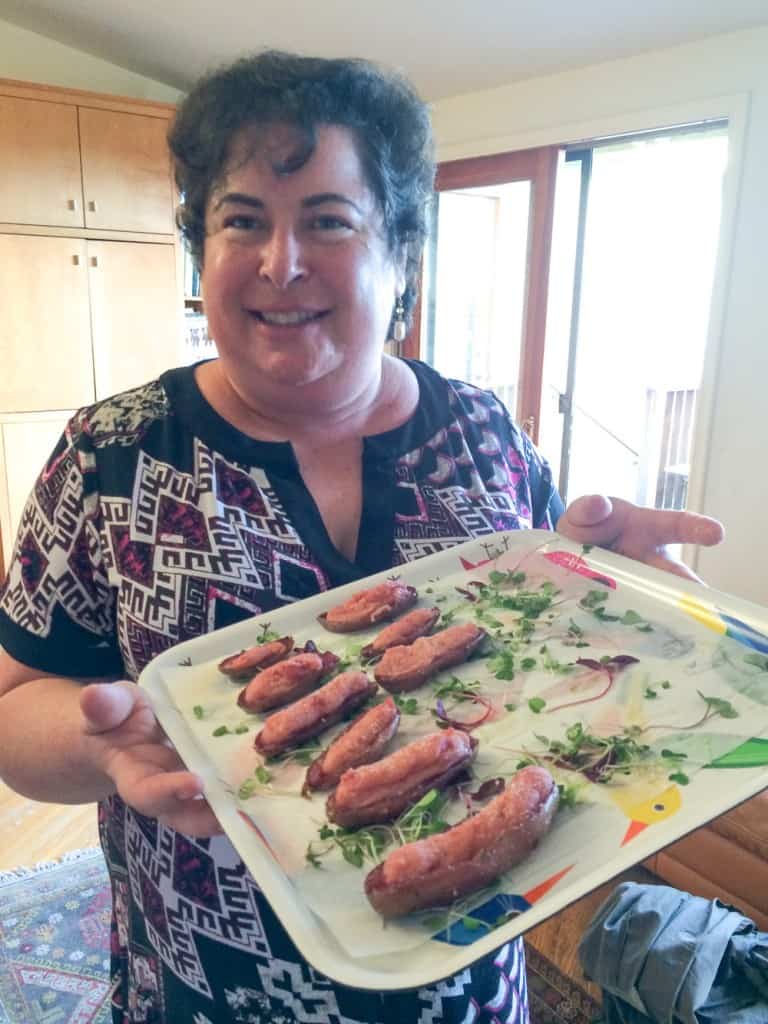 The event was sponsored by The Idaho Potato Commission and produced by Erika Kerekes. She was assisted by Judy Lyness and they cooked up a decadent potato spread! Imagine every dish based around potatoes, really I was in heaven!
I learned all sorts of fascinating facts about my beloved potato. We won't talk about the 125 pounds each person consumes each year. Potatoes are fat free and chocked full of potassium and vitamin C.
My favorite and clearly everyone else's was the Kale Pesto Potato Lasagna. You must try this. It was delicious. She made them in little bit size morsels but I am thinking casserole size for my next dinner party or maybe to take to a friend.
Judy's Sweetheart chocolate cakes were very good. I think my niece and nephews would love these for Valentine's Day.
Vodka Potato Shooters
Dish after dish came out – Be My Valentine Twice-Baked Potatoes, Potato blintzes and Shepherd Pie Spoonfuls.
Fingerlings with Smoked Salmon Mousse
They outdid themselves. Plus I got a preview taste of the next Not Ketchup flavor. You will love it.
It was good for my soul to go and be with my people. I had the opportunity to meet Don and his team from The Idaho Potato Commission along with many other local bloggers. We clearly love food here in southern California. This year I want to make the effort more. I am never sad I went and come away energized.
I almost forgot the adorable heart shaped chips. How cute are they?
February is National Potato Lovers month. What will you cook up?
I have a bag of fingerlings I am dreaming up a new dish for…stay tuned. In the meantime, go make the Kale Pesto Potato Lasagna.
Print
Potato Palooza and Kale Pesto Potato Lasagna by Erika Kerekes
---
Total Time:

1 hour 10 minutes

Yield:

1

2

1

x
Description
Kale Pesto Potato Lasagna by Erika Kerekes
---
1

bunch curly or Tuscan kale

1 teaspoon

olive oil

1

clove garlic (minced)

1

pound

Idaho® Russet potatoes (scrubbed (do not peel))

1/8 teaspoon

salt

1

cup

) ricotta cheese (whole or part-skim)

1/2

cup

prepared basil pesto sauce

1

egg

1 1/2

cups

mozzarella cheese (shredded)

1/2

cup

grated parmesan or Romano cheese
---
Instructions
Wash the kale well and strip the leaves from the stems (discard the stems). Chop the leaves finely. It's okay if some water clings to the kale leaves.Heat the olive oil in a large skillet over medium-high heat. Add the garlic and kale and saute about 5 minutes, until the kale is wilted. Remove the skillet from the heat and set aside.Slice the potatoes paper-thin. (It's easiest to do this with a mandoline, v-slicer or food processor.) Toss the potato slices with the salt and let sit about 5

minutes.In

a small bowl, mix the ricotta cheese, pesto sauce and egg together.Preheat the oven to 350° F.
Assemble the mini lasagnas: Spray each cup of the muffin pan with nonstick cooking spray, or brush it with olive oil. Build the lasagnas in layers in each muffin cup, starting with a layer of potato slices, then adding a small dollop of the ricotta-pesto mixture, a teaspoon of cooked kale, a sprinkle of shredded mozzarella cheese, and a sprinkle of grated parmesan or Romano cheese. Continue building the mini lasagnas in this manner, finishing each one with a layer of potato slices and a sprinkle of mozzarella and parmesan.
Bake the mini lasagnas about 40 minutes, until the potatoes are tender, the cheese is golden brown and the lasagnas are cooked through. Remove from the oven and let sit 5 minutes before attempting to remove from the pan. Use a small offset spatula or blunt knife to unmold the mini lasagnas and transfer to serving plates. Serve immediately.
Prep Time:

30 minutes

Cook Time:

40 minutes

Category:

Appetizer, Side Dish

Cuisine:

Italian