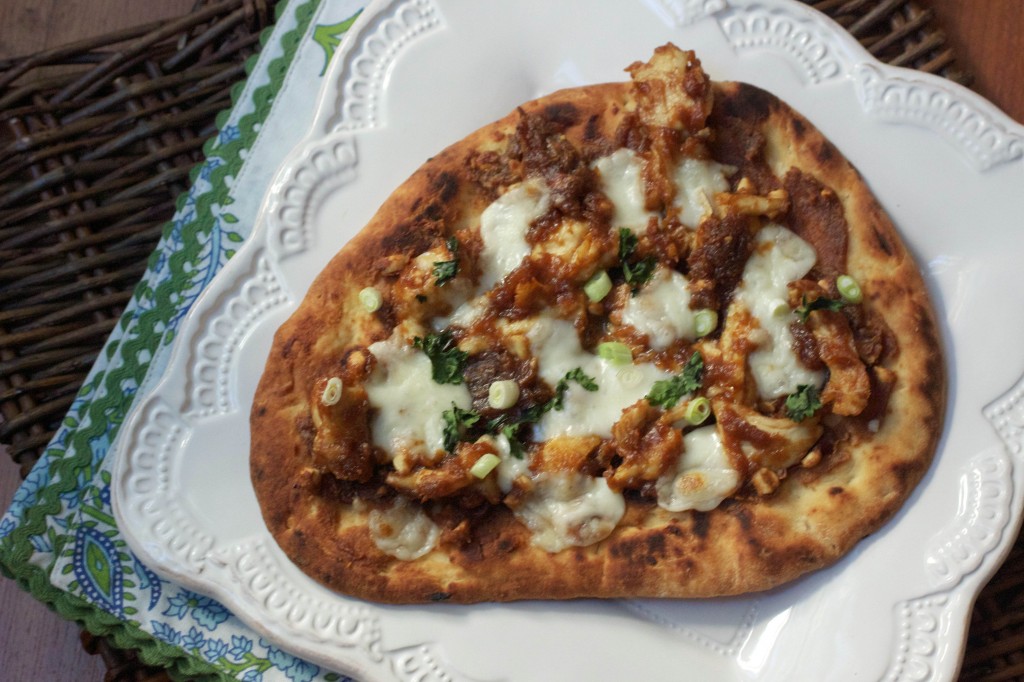 Recently I saw a recipe for a Thai Chicken Pizza using naan, in one of the magazines. I made this and then never shared. Sadly, I can't remember so I can't credit this properly. I made a few tweaks but loved how easy this pizza was. I have a weakness for Thai Chicken anything so this caught my eye.
It is a great way to use leftover roast chicken. You could also toss in a few vegetables. Best of all it is a quick meal.
It has been hot here, like over 100 degrees for days on end. Thankfully, it seems to be cooling down. When it gets that hot, food doesn't even sound good and my kitchen is not a cool place. I have been reading posts where people are saying it is getting cool. We are longing for those days.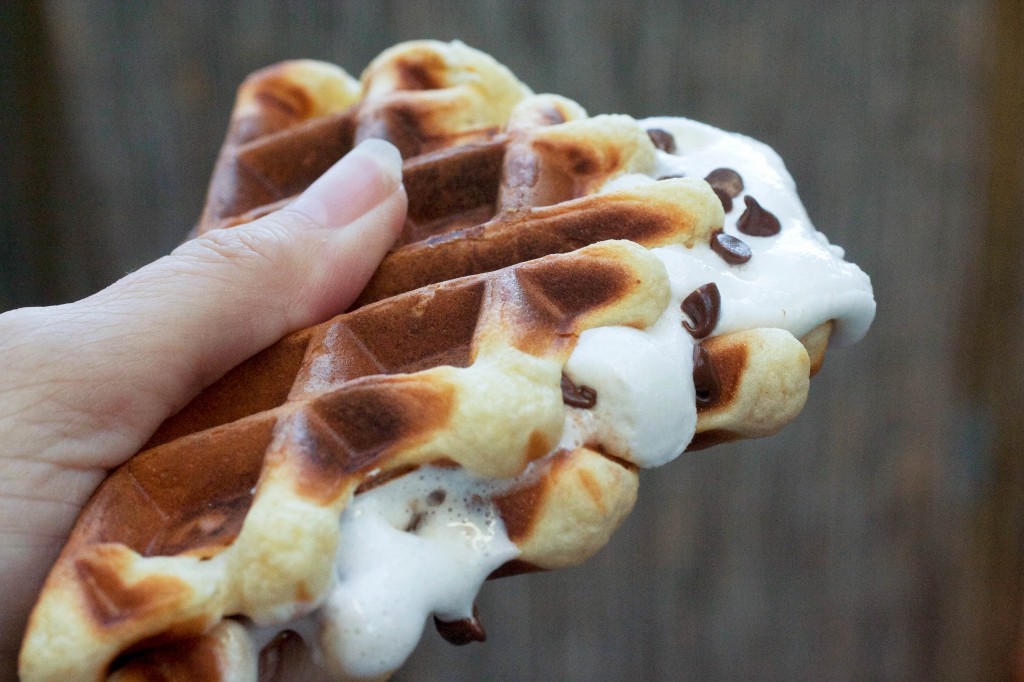 Last week I received an email from Bon Appetit asking to use my S'more Waffle in a piece online. Being a devoted reader of Bon Appetit for many years, I was thrilled. You can see it, along with 9 other crazy waffles, over here. There are many yummy ones to chose from. Thank you Bon Appetit!
Back to Thai Chicken Pizza. This recipe is a great weeknight meal. Mix the sauce together in a pan. You could make this ahead of time. Layer the sauce, chicken, cheese and cilantro and bake in an oven. Make a salad and dinner is served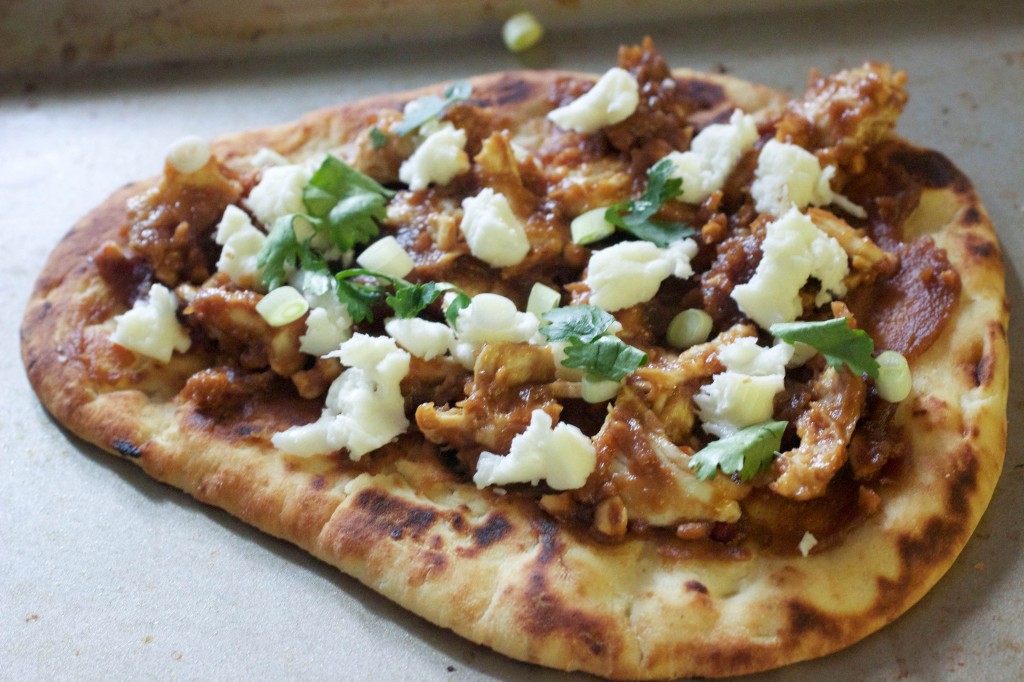 What's your go to week night meal?
Naan Thai Chicken Pizza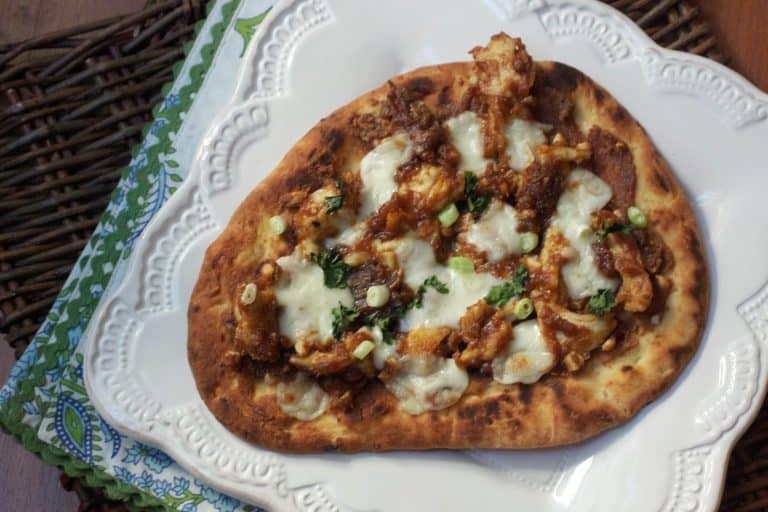 Ingredients
1/3 cup chunky style peanut butter
3 tablespoons soy sauce
2 tablespoons brown sugar
1 teaspoon chile sauce
1 shallot, finely chopped
2 cloves garlic, minced
1 tablespoon lime zest
1 tablespoon lime juice
4 small skinless, boneless chicken breasts, grilled & shredded
4 pieces garlic naan bread
1 cup mozzarella cheese, grated
2-3 green onions, diced
2 tablespoons cilantro, chopped
Instructions
Heat oven to 400F degrees.
Mix all the sauce ingredients together and place in a saucepan. Cook over low heat until peanut butter melts. Simmer for 10 minutes. If the sauce gets to thick, thin with a little water or chicken stock.
Brush the naan with melted butter, top each with the mozzarella, chicken, scallion, sauce and cilantro. Place on a baking sheet in the oven for 10 to 15 minutes, or until cheese has melted. Serve immediately.
Nutrition Information:
Serving Size:
1 grams
Amount Per Serving:
Unsaturated Fat:

0g