I have been blessed to be a part of a food blogging community here in Southern California. Our Food Bloggers Los Angeles group is a large and thriving community. I was excited to be part of their first e-book on a favorite food – mac and cheese!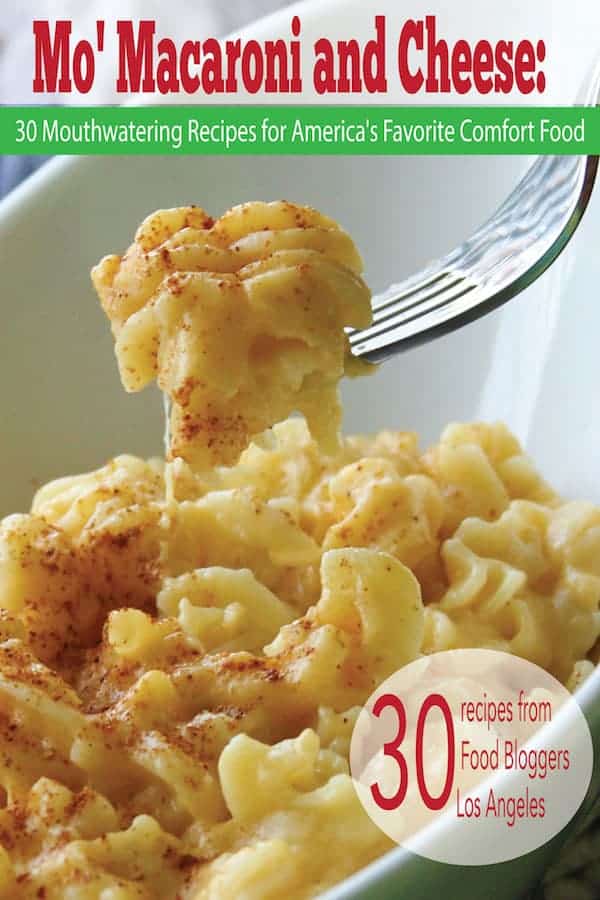 The book features 30 recipes and the best part is the proceeds will be going to the Los Angeles Food Bank. This nonprofit organization feeds more than 1 million Los Angeles County residents annually.
You will find my Skinny Kale and Bacon Mac and Cheese in there. It is still a favorite in my house! But there are so many other flavor combos to try. Recipes include Pumpkin Mac and Cheese with Sage Breadcrumbs, Cauliflower Mac and Cheese Muffins, and Jalapeño Popper Mac and Cheese. That last one is calling out to me! What is your favorite?
You can buy it today on Amazon for only $1.99.