Recently I was asked to recreate a 50's inspired menu. Immediately, Baked Alaska came to mind, but in mini form. Baked Alaska's have long been on my must try list. I love the beauty of an individual dessert. This one makes a stunning dessert but can be made, for the most part, ahead of time.
Baked Alaska originated at New York's Delmonico recipe to commemorate the purchase of Alaska in 1867. It was a popular dessert in the '50s and '60s but has made a few comebacks! There are many fun variations.
My vision was a Christmas inspired version layered with dark chocolate brownies, Talenti Peppermint Bark ice cream, hot fudge sauce, and crushed peppermints. This is not a sponsored post but that Peppermint Bark ice cream by Talenti is a must have during the Christmas season!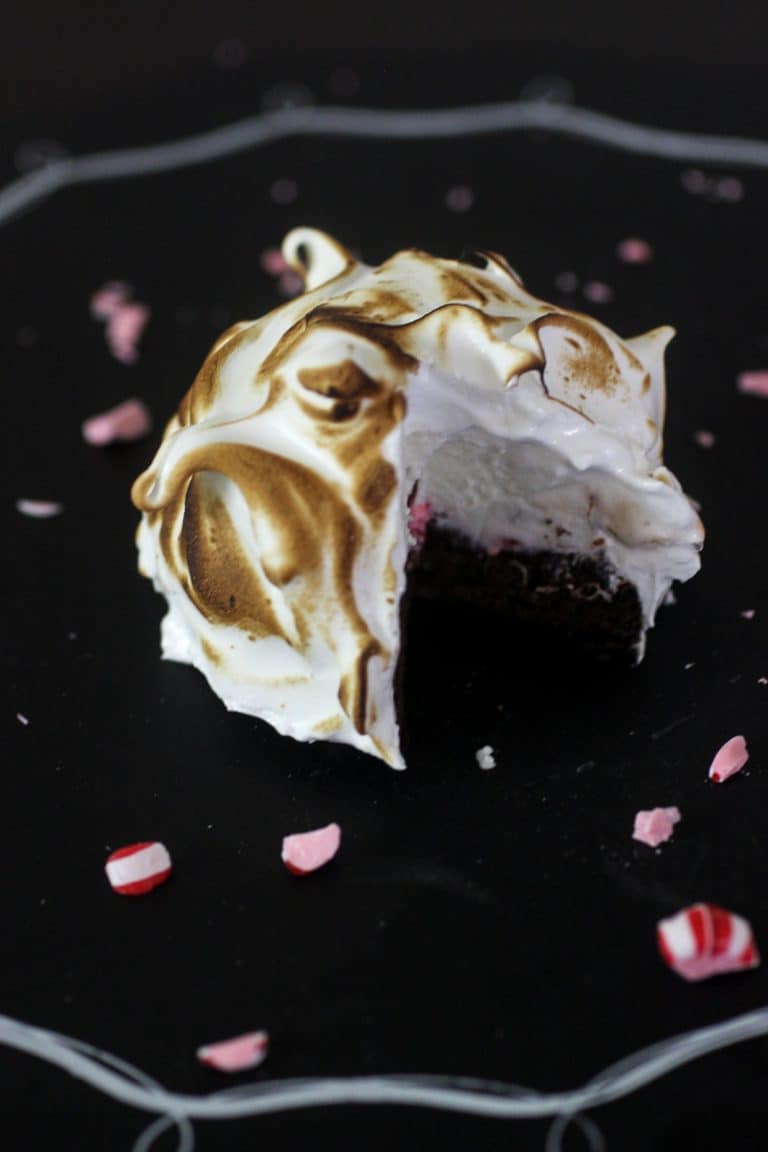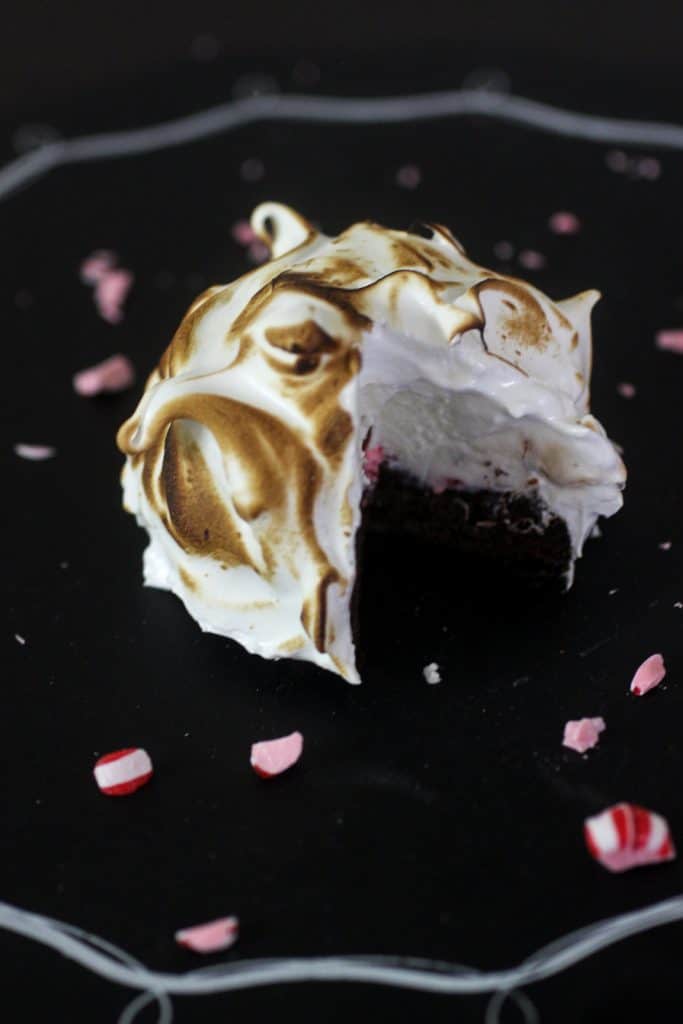 I finally put my torch to use but if you don't have one, put these under the broiler. The key is keeping the ice cream and cake as cold as possible so they don't melt.
If you live locally and want to see how to make this in person, join me this coming Saturday, December 9th at 2 pm. I will be doing a demo at Macy's South Coast Plaza as part of their 50's flashback. I would love to see you there!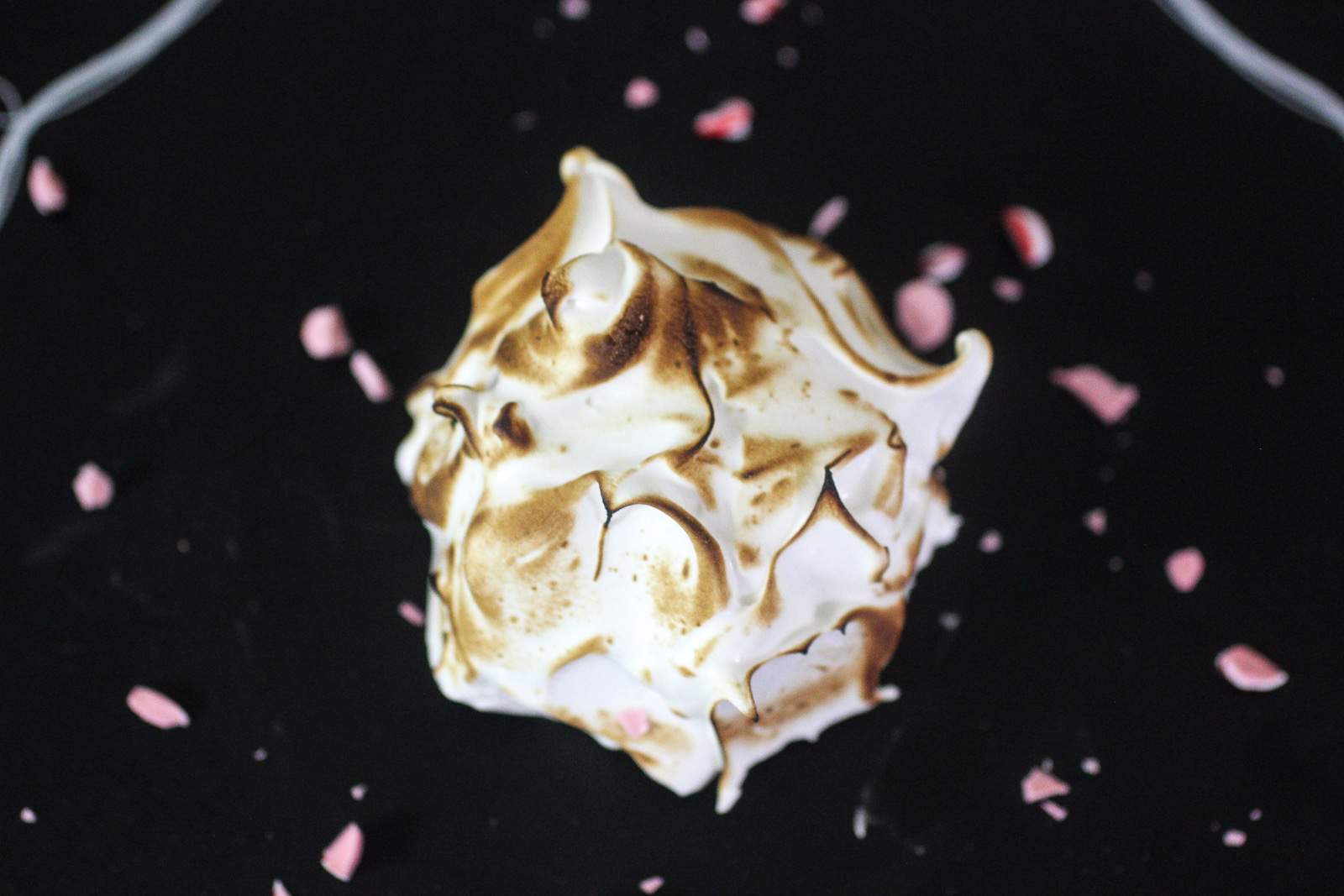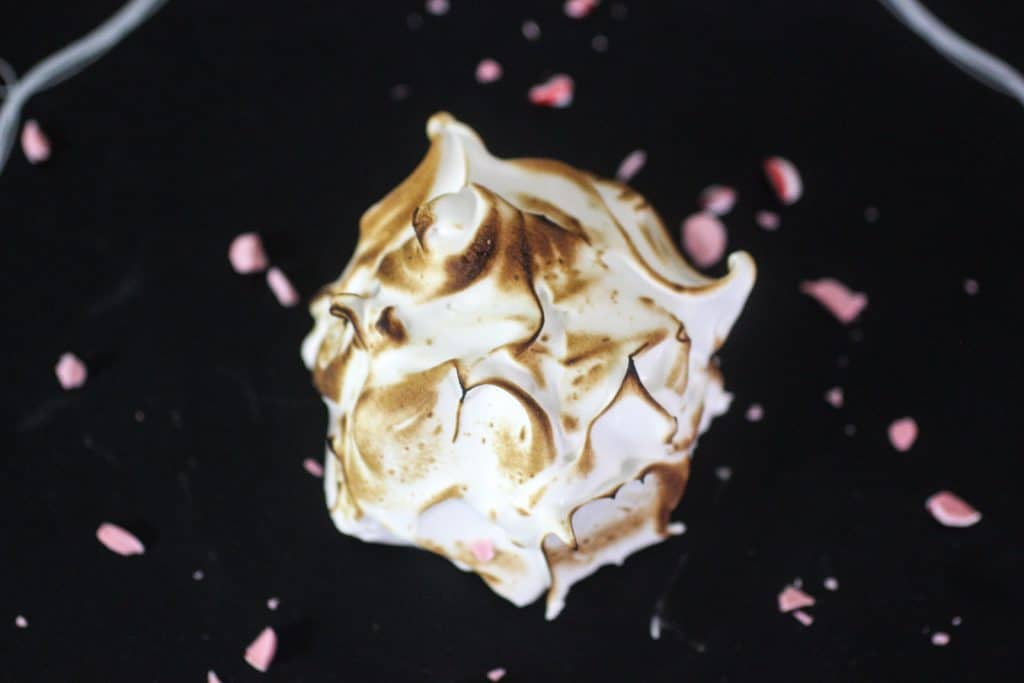 Print
1

sheet of brownies

1

quart

ice cream

1

jar Hot Fudge Sauce
Peppermints (crushed)
For the Meringue

4

large egg whites

1/4 teaspoon

cream of tartar

1/2

cup

sugar
---
Instructions
Slice the brownie into thin 1/4-inch slices. Using a round cookie cutter that fits the top of a muffin tin, cut out 12 circles.
Line a muffin pan with plastic wrap. Be sure to push the plastic wrap down into each individual mold to get full coverage.
Fill each plastic wrap-lined muffin tin 3/4 of the way with strawberry ice cream. Top each ice cream filled muffin tin with one of the rounds cut out of pound cake and lightly press down.
Put the muffin pan back into the freezer and freeze until the ice cream hardens. About 30 minutes or until firm.
When ready to serve, pop the desserts out of the muffin pan. Pull on the plastic wrap to help pop the desserts out.
In a bowl beat egg whites with an electric mixer with the cream of tartar and a pinch of salt until they hold soft peaks. Beat in sugar in a slow stream, until meringue just holds stiff peaks.
Top each dessert with a meringue and broiled them until they just beginning to caramelize on top or use baking and pastry butane torch to do this more evenly without causing any of the ice cream to melt.