Lip Lab by Bite: the Latest Aunt Adventure
The Lip Lab Experience by Bite was the perfect place for another aunt adventure.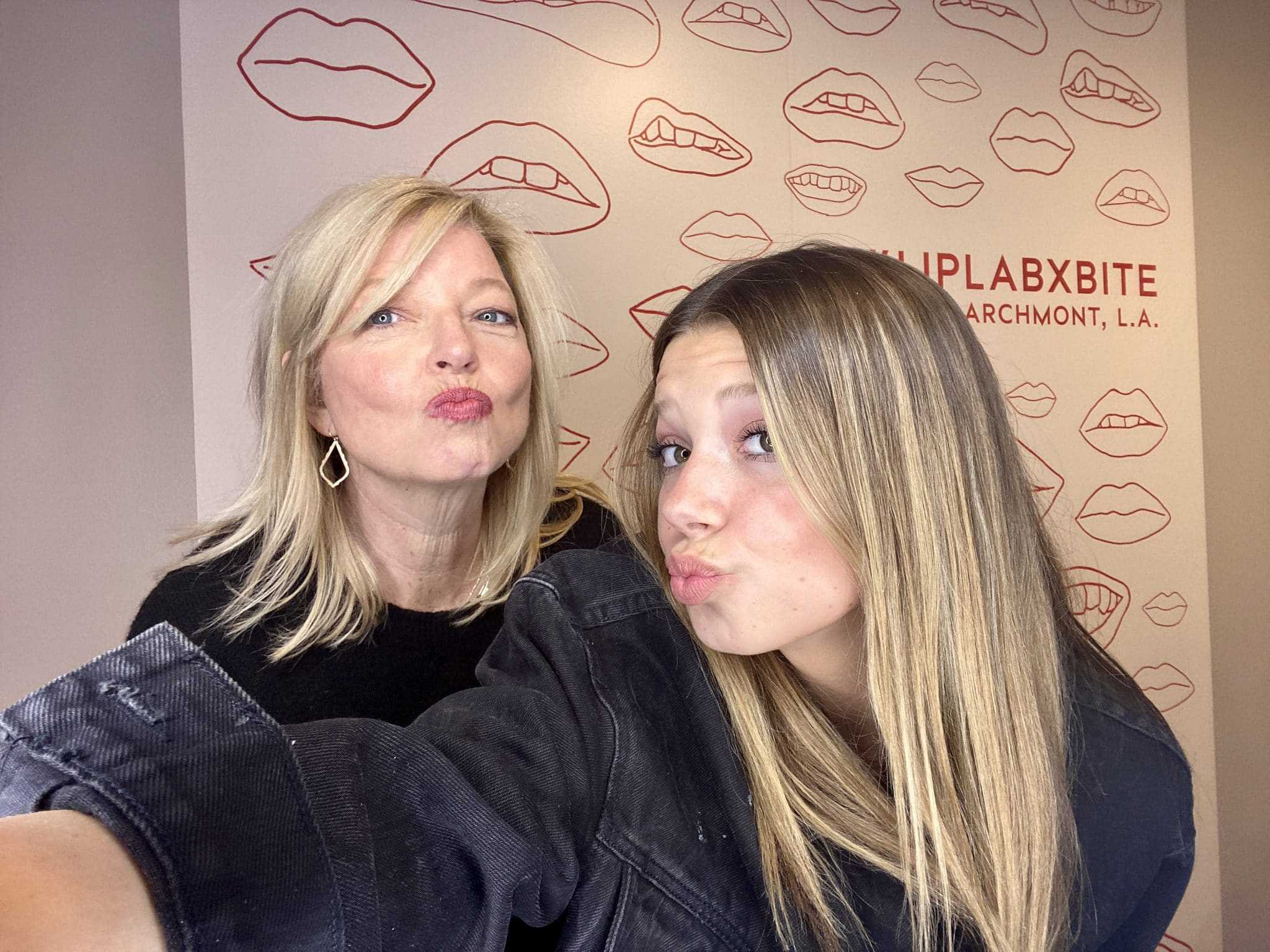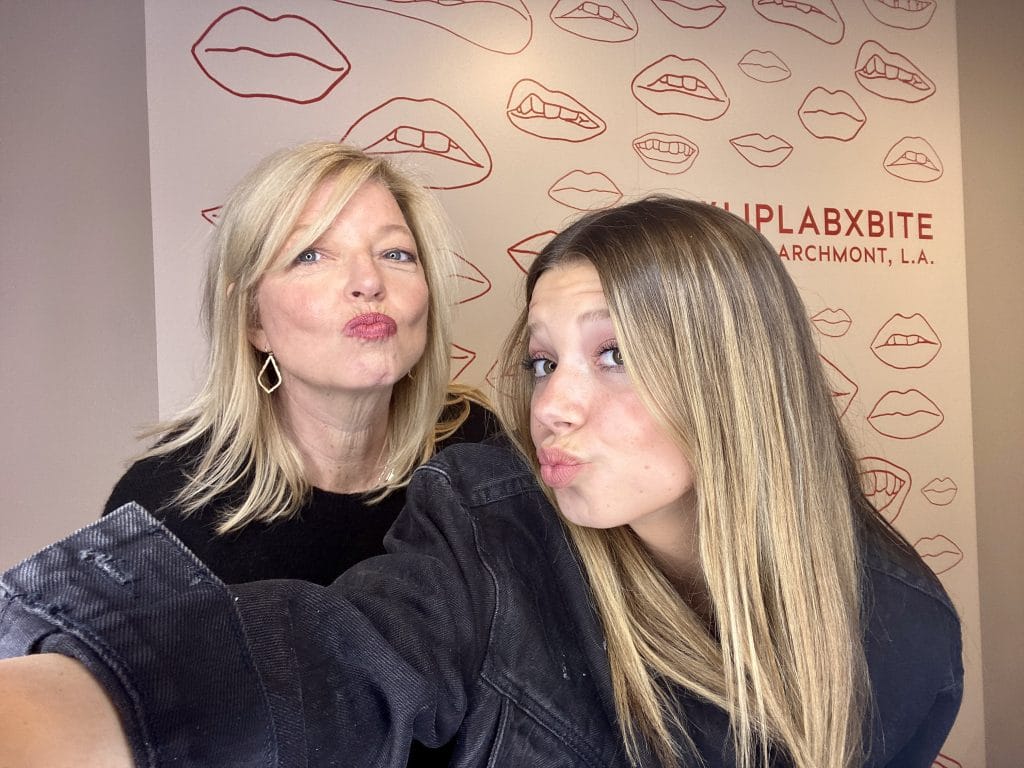 Each year on their birthday, I try to take my niece and nephews out for an adventure. Olivia turned 16 this year so it had to be something special. We love all things beauty and makeup related so we headed off to Larchmont to check out the Lip Lab by Bite. (This was pre-COVID.) It did not disappoint.
Aunt adventures are the best! The gift of time is my love language, so it is no surprise that spending quality time with my niece and nephews feeds my soul. That one on one time is priceless.
The time in the car, the fun of shared experiences and time catching up while we share a meal are special moments I never take for granted. The key is picking things they will really enjoy.
What is the Lip Lab?
The Lip Lab is this magical plan where you create custom lipsticks. It is an interactive experience, created by Bite Cosmetics. There are only a handful of locations in the US, sov lucky for us one was in Los Angeles. I reserved two spots and we were off. It is located in Larchmont which if an adorable community adjacent to Hollywood.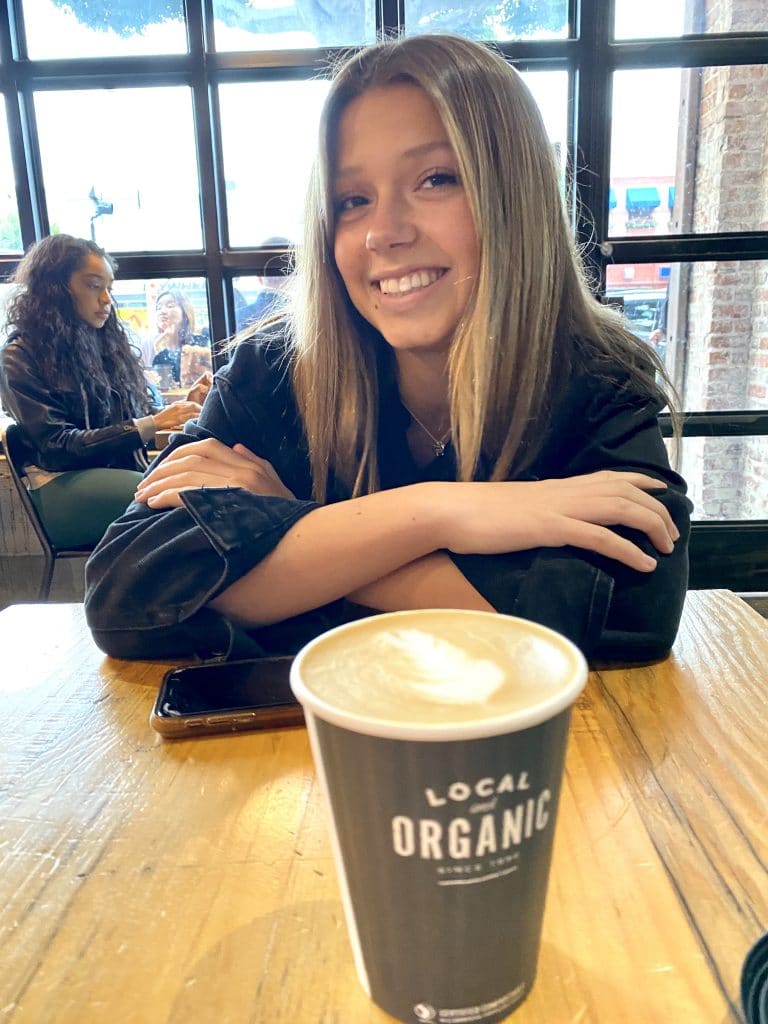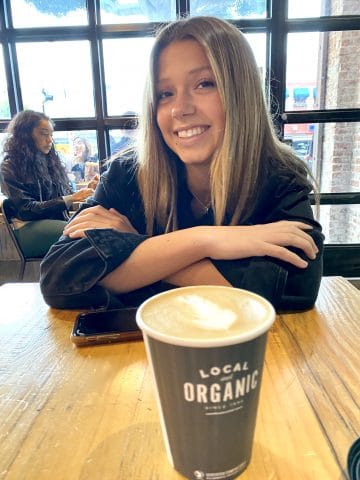 To start our time, we grabbed a coffee at GroundWork Coffee, a cute neighborhood coffee shop. Then we headed off to our appointment. Walking down the street I looked up, right into the eyes of Joe Jonas. He looked at me praying we wouldn't charge toward him. At least that is what I imagined in my head. After we passed him, I looked over and saw my niece had also spotted Joe. That may have sealed my place in best ever aunt history.
The Lip Lab Experience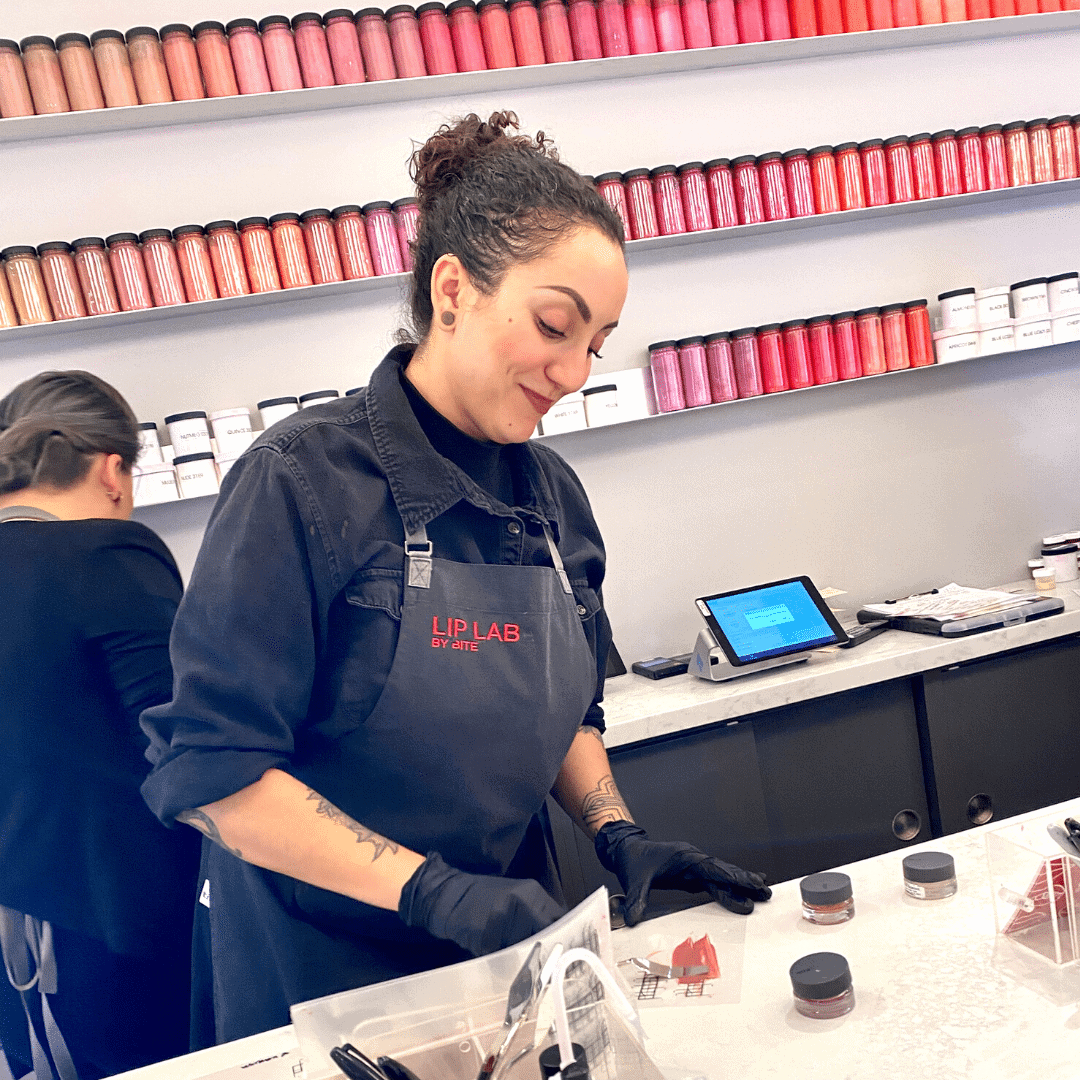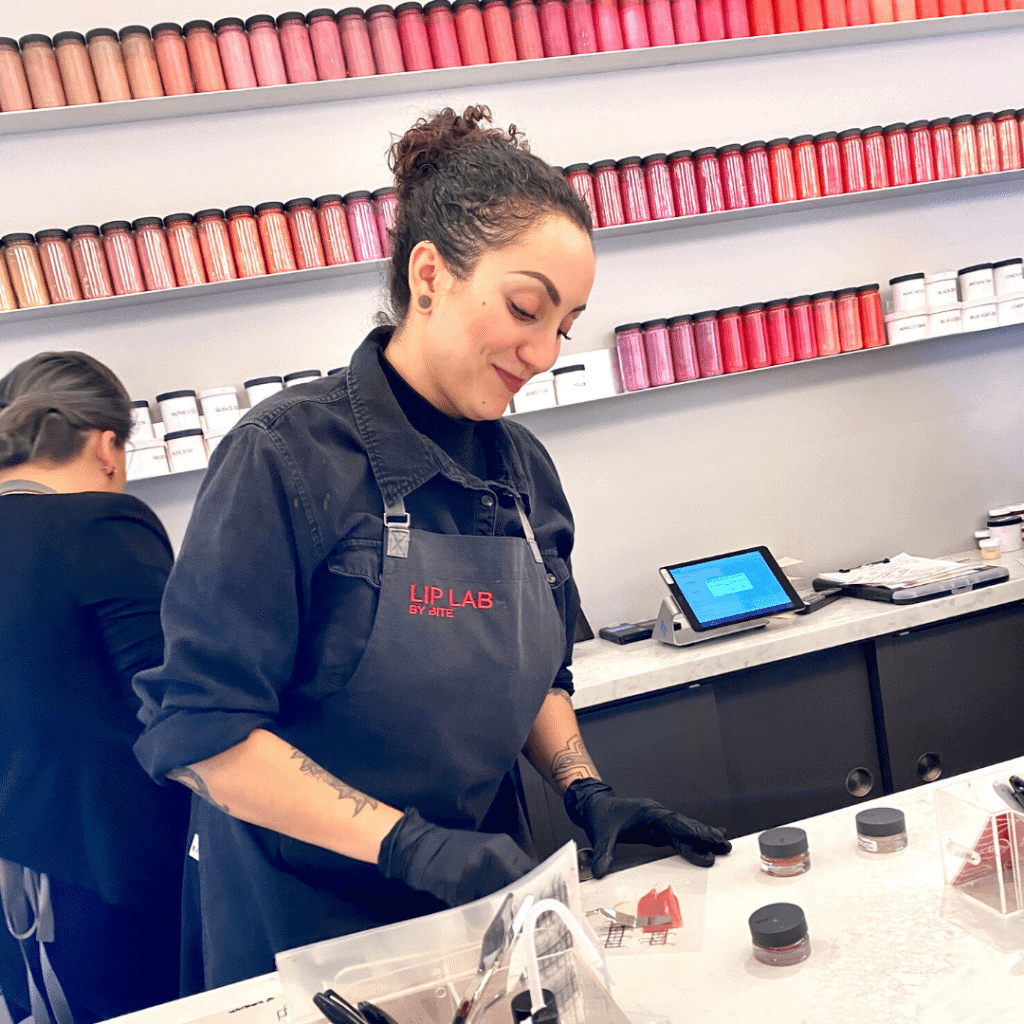 We were seated at the bar and our color expert explained the process. First, she asked us what color and type of lipstick were we hoping for. Did we prefer gloss or matte, bright or subtle? Next, she asked lots of questions and then started pulling out colors to place on a palette and create. She made up three options for each of us and as we tried one, she would ask for feedback so she could change up the next sample.
Livi was looking for a nude color while I wanted one that would give me more of a pop of color. We tried each of our options, deliberating, and then finally making our selections. Next, we were asked to pick a flavor so we sniffed all of our options. Ultimately, we went pretty neutral, and both chose vanilla.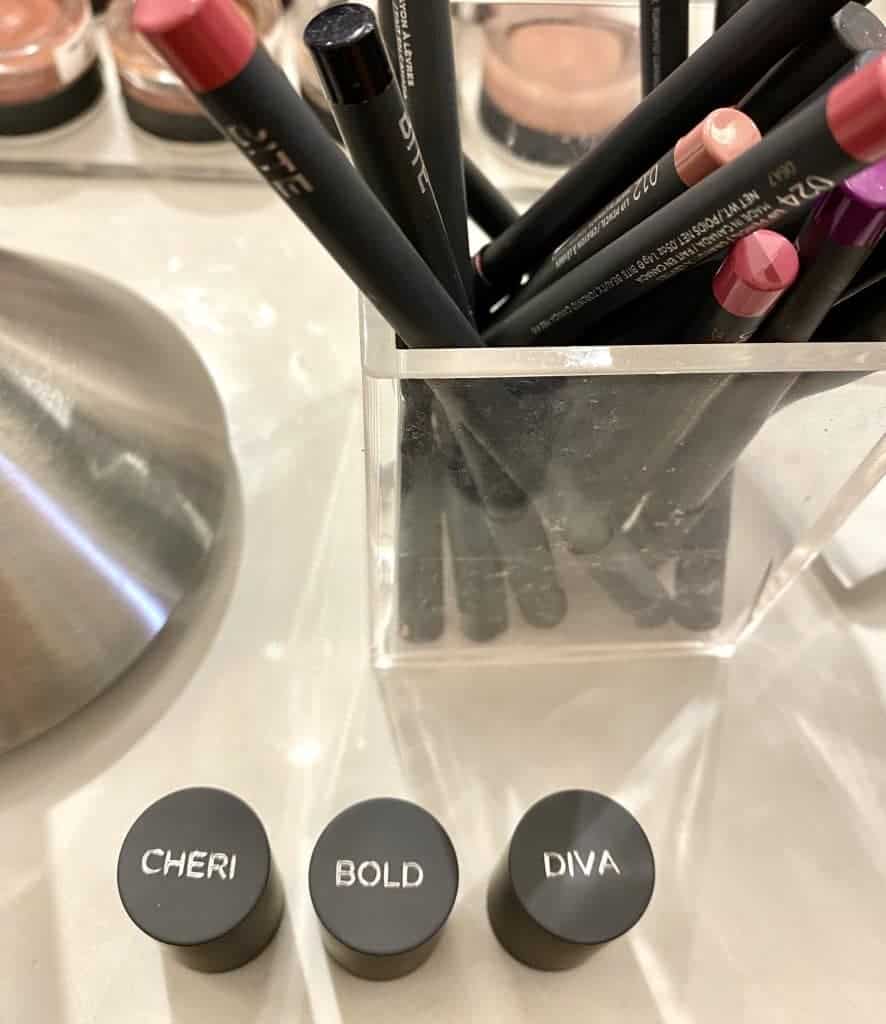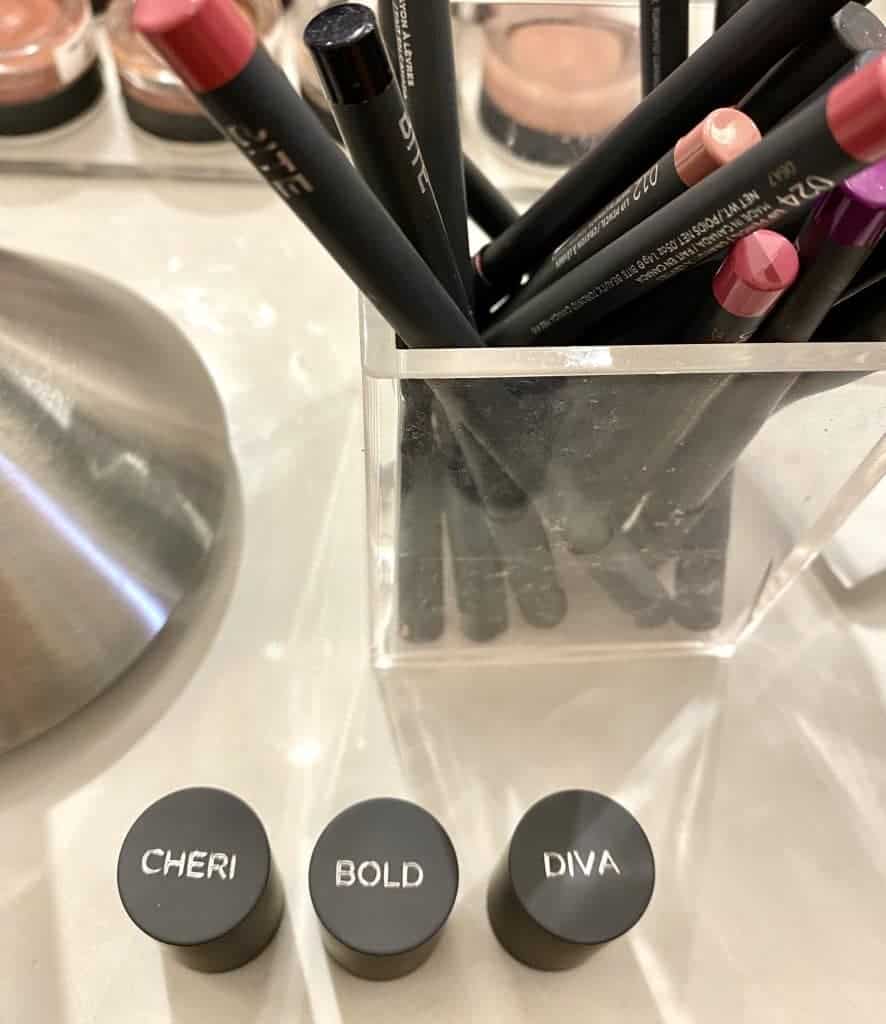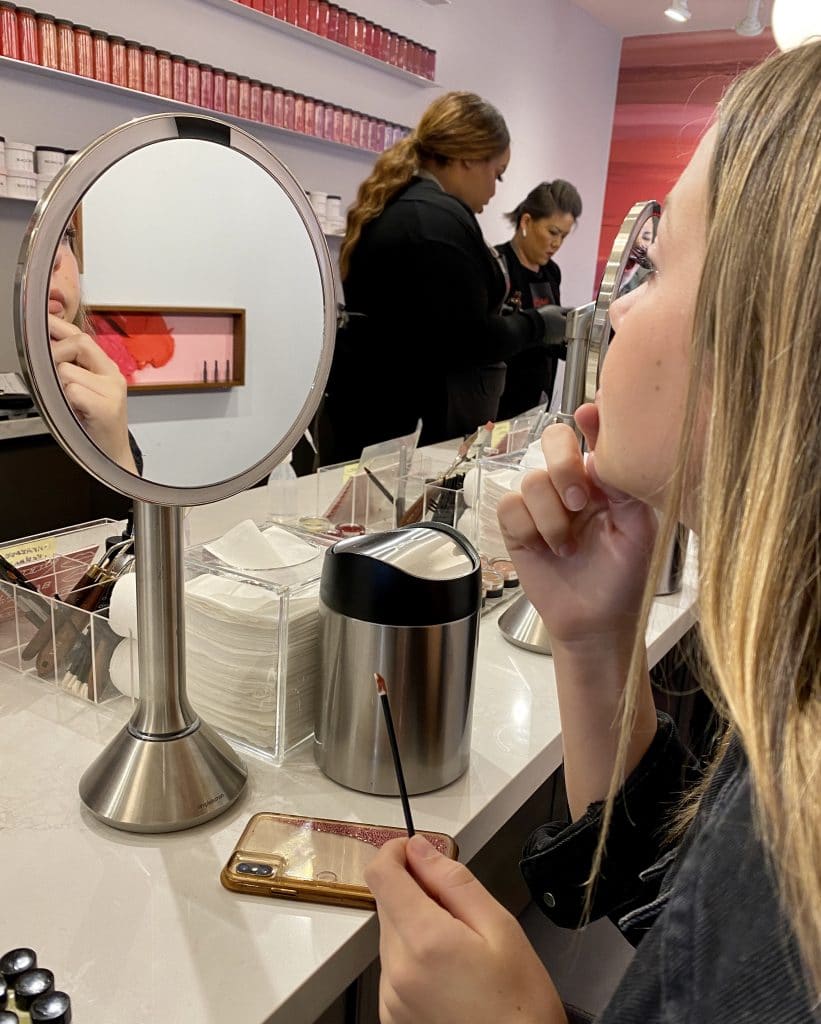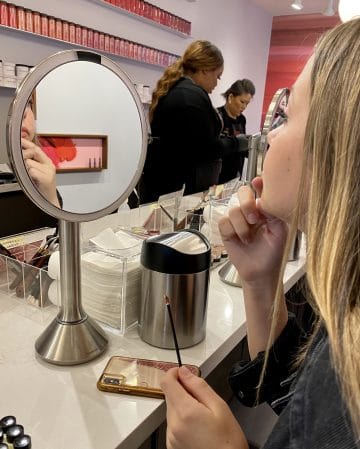 How do they make the lipstick?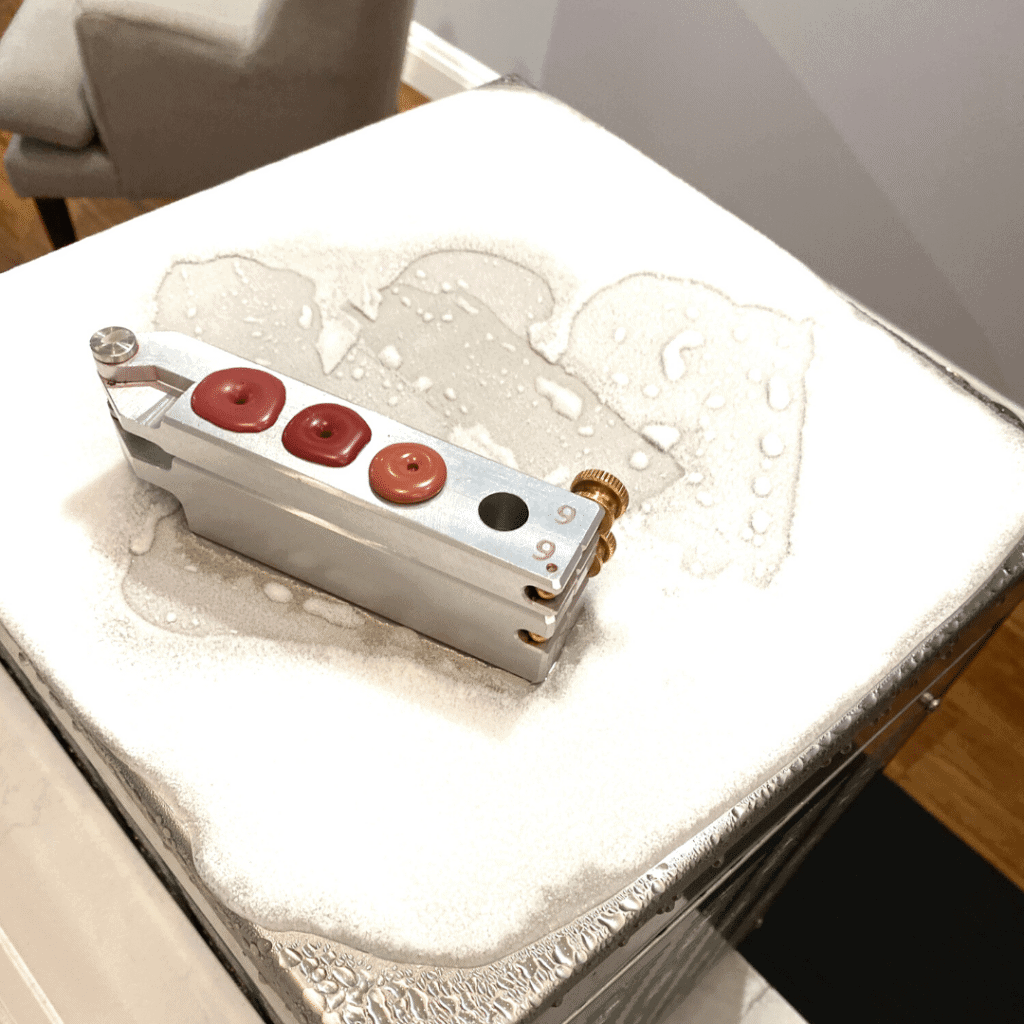 Once all the selections are made, the color expert mixes the final formula. They write the formula down in their records, so you can call any time to place a reorder. They do all of this right in front of you, taking you along each step of the journey. It's interesting and pretty high tech. They use high-speed centrifuges that blend each lipstick 2,500 times in a scant five seconds right while you wait.
While waiting they send you over to take selfies using their diva light and photo app. We took a million pictures. It is hard finding just the right shot!
The final step of the process is to name your lipstick, so the brainstorming began. I named the lipstick I would use every day one Cheri and the deeper color my 2020 one word, BOLD. My hope is seeing this word on the tube will remind me to be bold, each time I wear it! The lipstick comes in a black tube with gold engraving. All the packaging was definitely on brand!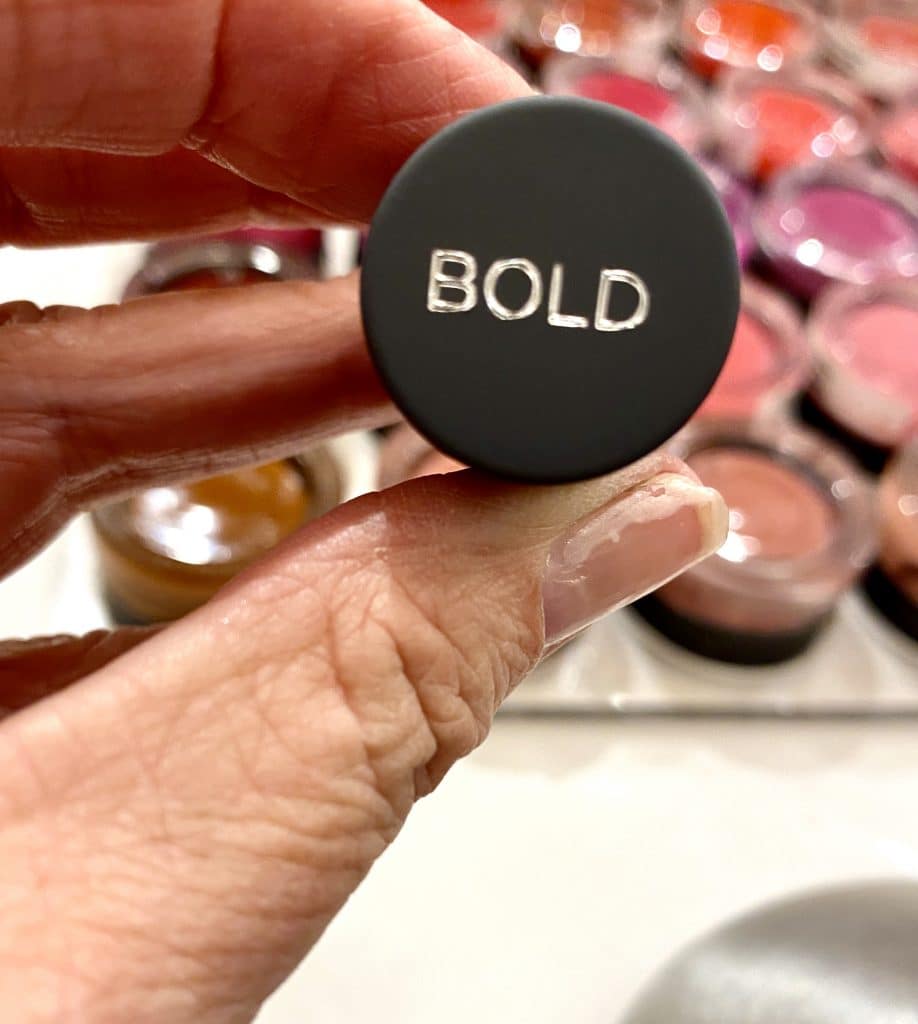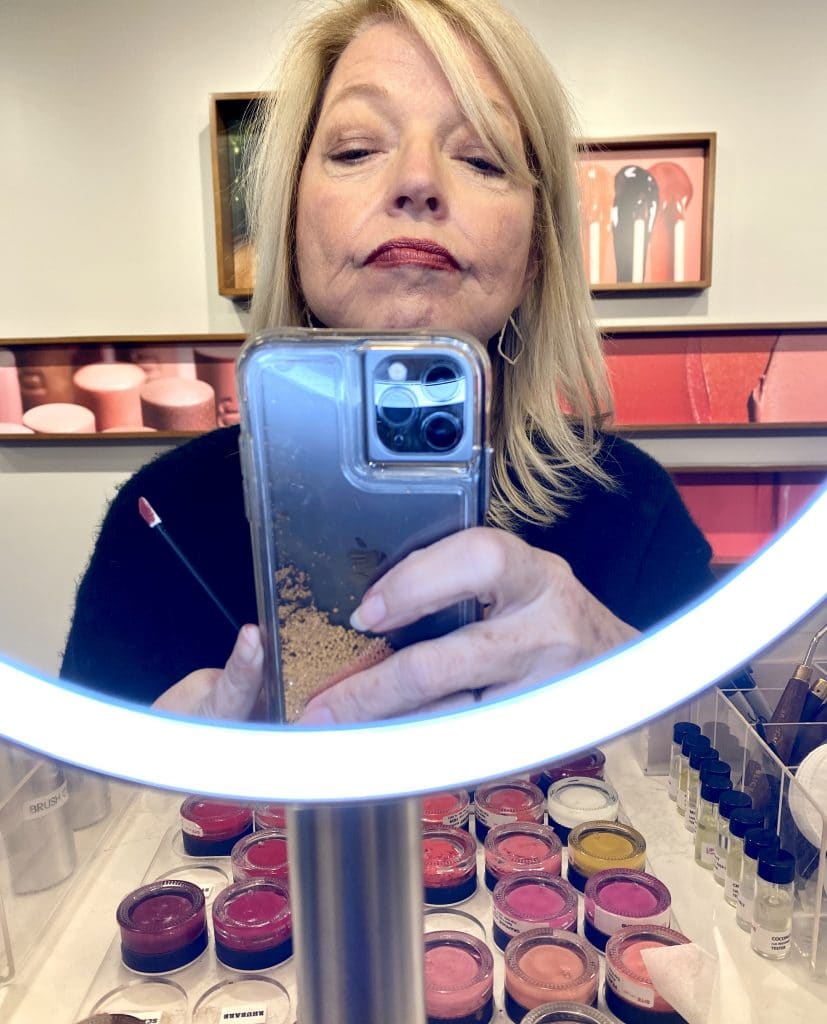 The experience lasts about 90 minutes giving you plenty of opportunities to talk and interact with other customers. Livi and I loved every moment. The set up makes this a fun girls' night out activity or even part of a bachelorette party.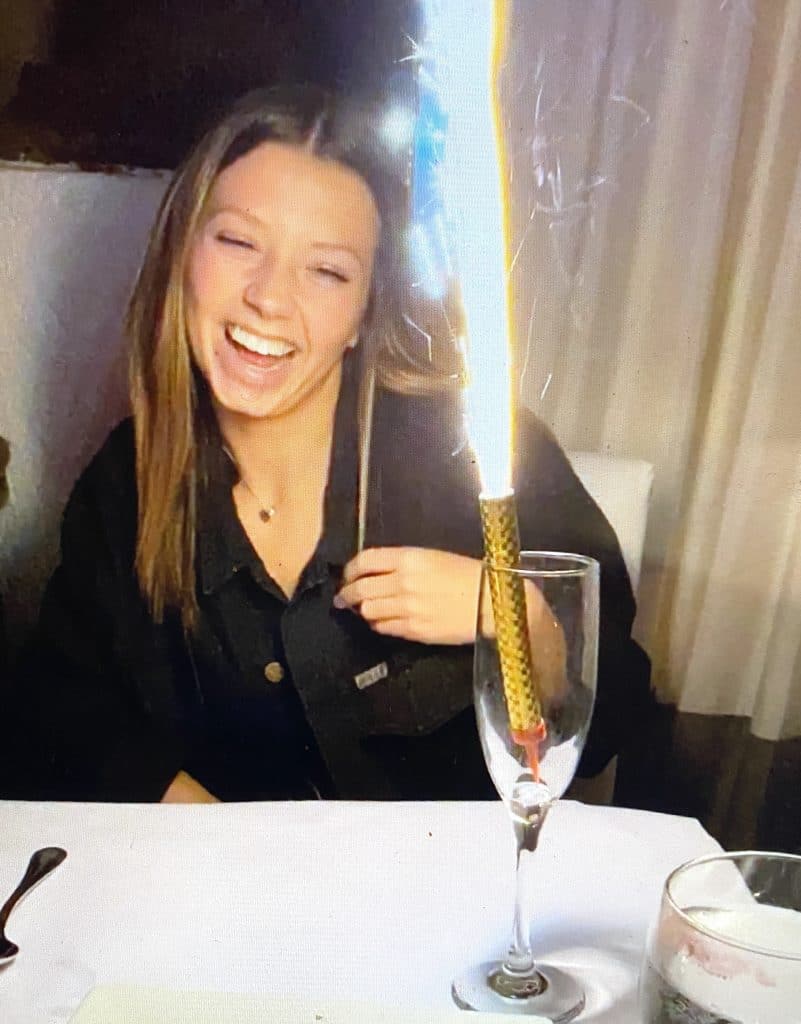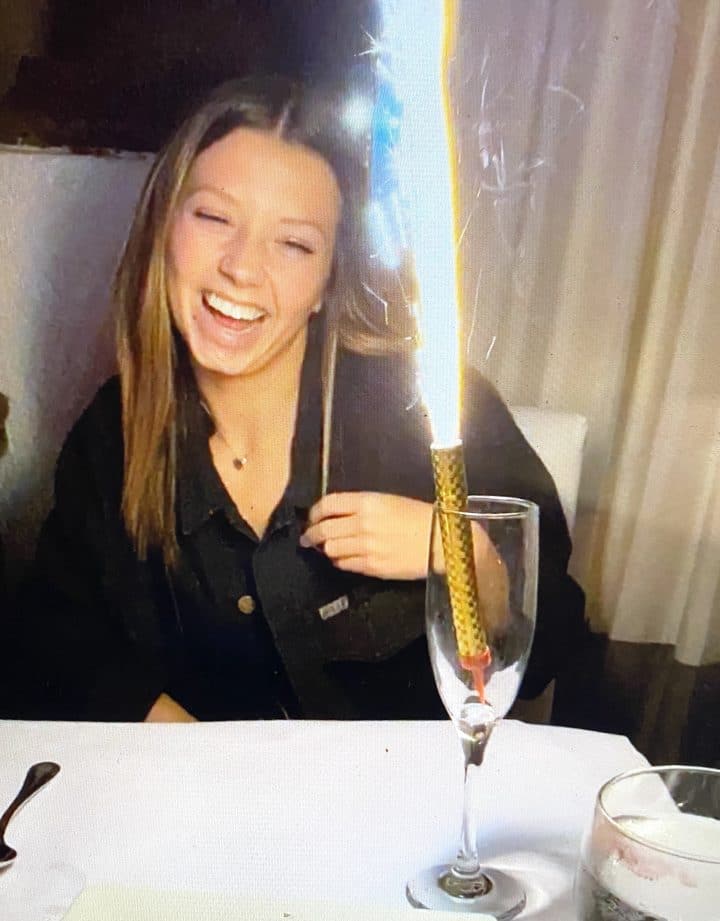 Dinner at Sur
We finished off our day driving to West Hollywood so we could enjoy dinner at Sur, Lisa Vanderpumps restaurant. The meal was delicious, followed by an over the top dessert presentation to cap off the evening.
Laughter and fun conversation weaved throughout the day created a memorable aunt adventure. We played 80's music and sang in the car. The yearly outings are really just shameless ways to spend more time with them. We talk about our dreams and plans. The days go fast and they are growing up so I am savoring every moment I can get with them.
The great news for locals in Orange County is Lip Lab is now open at the Irvine Spectrum ready for you to experience.
Note: This isn't a sponsored post.