Learn how to start a Conversation Revolution with Mary De Muth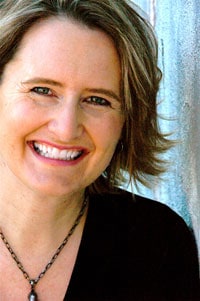 This Sunday, August 14 , 2011 author and writer Mary de Muth will be joining me on Adventures In The Kitchen radio to talk about parenting around the table. Tune in at 4 pm on KKLA 99.5 if you are in Southern California, if not listen live on kkla.org. Click on listen live and join us!
Mary DeMuth is the author of 12 books and loves to help her readers live uncaged. She lives with her three teens and husband in Texas. They eat dinner nearly every night around a lively table.
Mary's wants people to Live Uncaged, a passion I share with her. Her current novel is Muir House and last year she wrote a memoir Thin Places. Mary is a gifted storyteller. I first heard her speak at She Speaks last year and have met her several times at writing conferences since. She is so generous to writers – she honestly has inspired me to try and be as generous as I can. She has an amazing story of God's healing that you can read about in Thin Places. You can read more about Mary here. She can also be found on Facebook and Twitter. We will be talking about her book 150 Quick Questions to Get Your Kids Talking.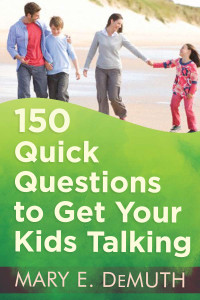 Also, don't forget to enter this week's giveaway for a Global Cooking Class. Pick the country and I will come and teach you and your friends to cook a meal from that country. Click here for all the info on how to enter.