Kung Pao Chicken Taco's with Mango Lime Slaw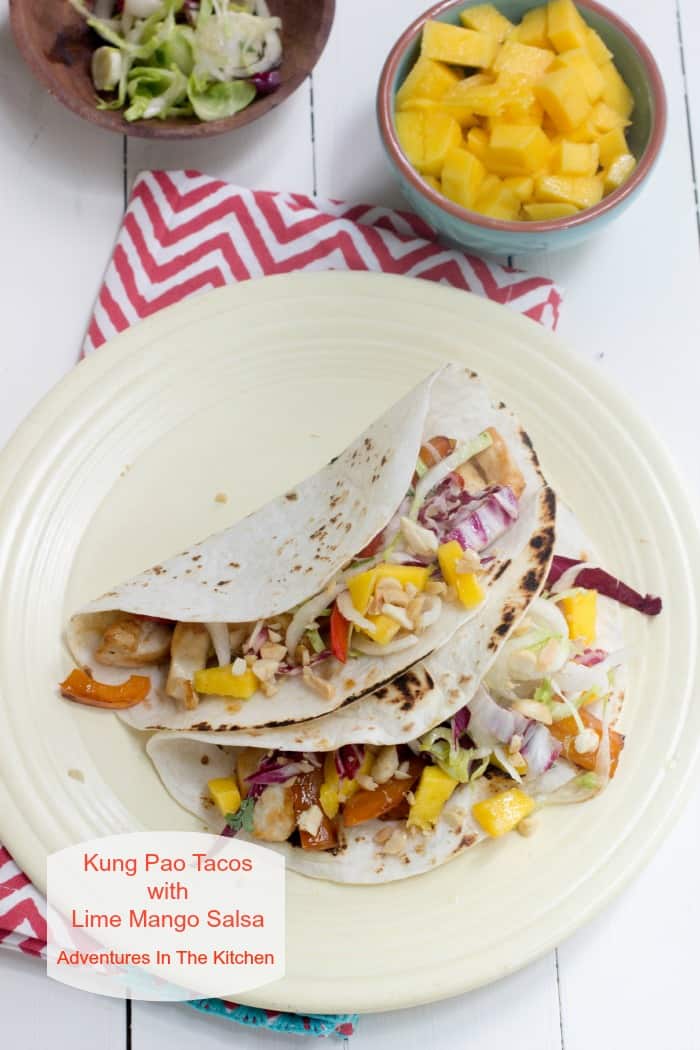 We blinked and summer passed. Time just flies by as we get older. To console myself I made and fell in love with these Kung Pao Tacos. They are sweet and spicy topped with a Lime Mango Salsa.
Seriously, where did summer go? I am thankful it was a mild summer with beautiful California days. I never stop being thankful for living here. I need to take advantage of the next few weeks and go to the beach and walk along the sand. Maybe even take Jack down and let him run around the sand.
Tacos are huge here in Southern California. Thanks to food trucks they come in many forms now. Since I don't eat meat, I love this new turn. It's fun to take a favorite flavor like Kung Pao Chicken and turn it into a new dish – Kung Pao Tacos! Shrimp would work well in this dish too! Old El Paso® Dinner Kits make it easy to throw these tacos together.
Prep everything before you start and this meal will only take about 15 minutes from stove to table. 30-minute meals are important once school starts and our schedules fill up!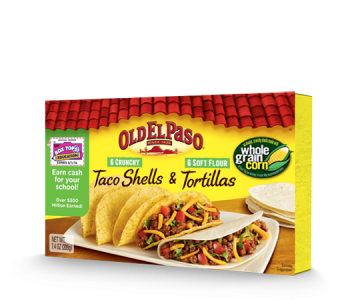 First, mix together the endive, radicchio, cilantro, and mango. Stir together the dressing and put aside until ready to serve.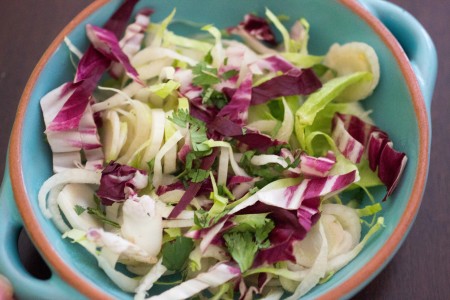 Stir fry the cubed chicken until browned on all sides but not cooked through.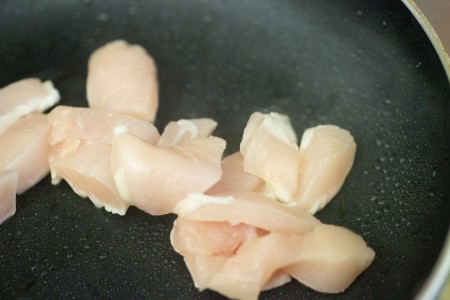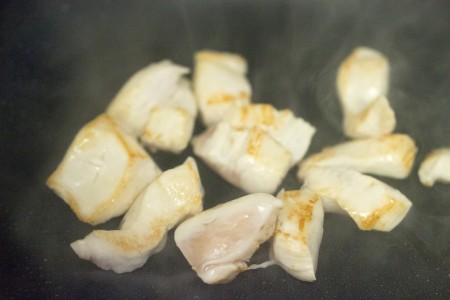 Add the peppers and onions and continue cooking for 2-3 more minutes when chicken is cooked through. Add sauce and cook for 1-2 minutes letting the sauce cook down and coat everything.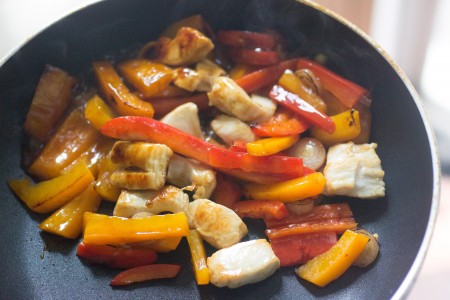 In another pan or over a grill top warm up the Old El Paso Tortillas.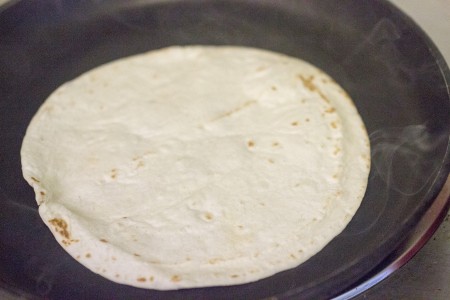 Fill each taco and top with the Lime Mango Slaw.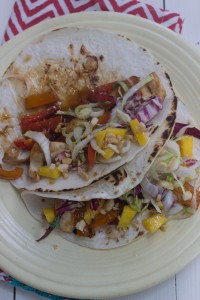 Now, sit down and enjoy your meal!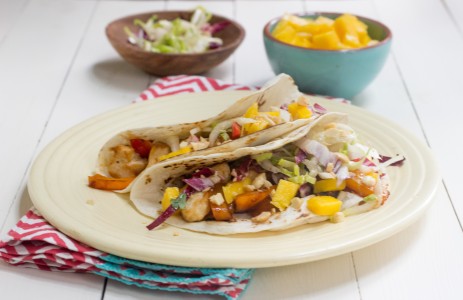 [mv_create key="50″ title="Auto Draft" thumbnail="https://adventuresinthekitchen.com/wp-content/uploads/2012/05/hawaiian-chicken-2-scaled.jpg" type="recipe"]
*This post is part of an ongoing collaboration with Old El Paso. All opinions are 100%!