Jalapeno Popper Oven Pancake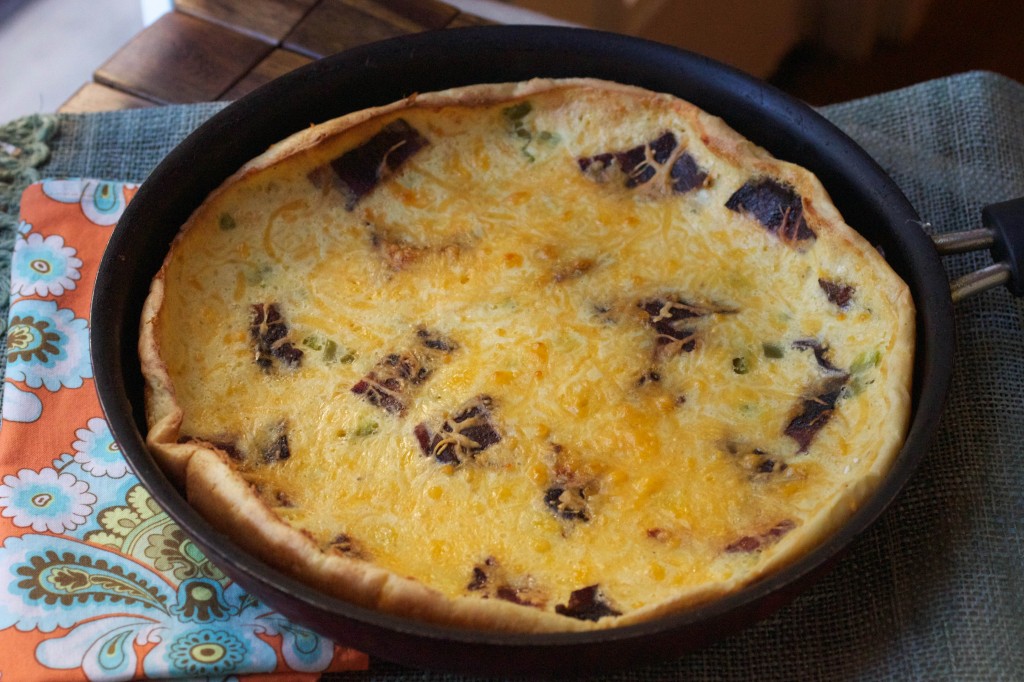 This Baked Jalapeño Popper Pancake is a cross between a crusty popover and a puffy oven pancake. It is a savory breakfast or brunch dish that combines the flavors of a jalapeño popper. I think of Jalapeño Poppers when I think of summer and grilling.
Are you having friends over this holiday weekend? Serve this baked jalapeño popper pancake with your favorite salsa. It is cheesy, slightly spicy and the bacon gives it a smokiness. You'll be surprised at how light it is.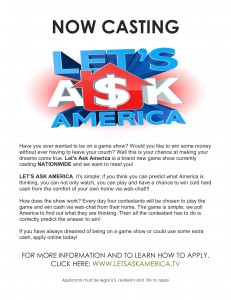 Before I tell you how to make this popovers goodness I want to share a fun opportunity with you. My cousin Cassie is part of the casting team for a new game show and they are looking for contestants all across the US. It is called Let's Ask America and the fun part is, if you are selected, you get to play from the comfort of your couch. If you think you know what America likes you can apply online. Wouldn't it be fun it you were selected!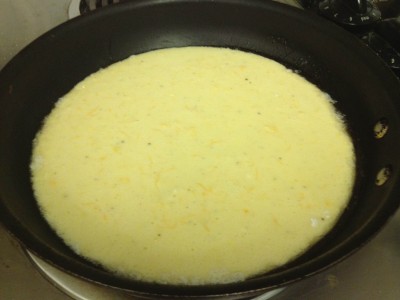 Now, back to cooking! First you want to mix the eggs, flour, half the cheese and milk together in a bowl. Now cook your bacon, then quickly sauté the jalapeño. Drain off excess fat, add 1 tablespoon of butter and let melt.
Pour the batter into the hot skillet and sprinkle with the remaining cheese, bacon and jalapeño. Bake for 15 to 20  minutes. Serve while still hot. It will puff up but quickly fall when removed from the heat. It doesn't puff like a regular Dutch pancake, the cheese weighs it down, but it still has the great taste.
What are your plans for the Fourth of July – if you live here in the USA? I will be with family and friends, celebrating our freedom! It is something to never take for granted!
[mv_create key="56″ title="Jalapeno Popper Oven Pancake" thumbnail="https://adventuresinthekitchen.com/wp-content/uploads/2012/07/IMG_2732-scaled.jpg" type="recipe"]