An Intimate Thanksgiving Dinner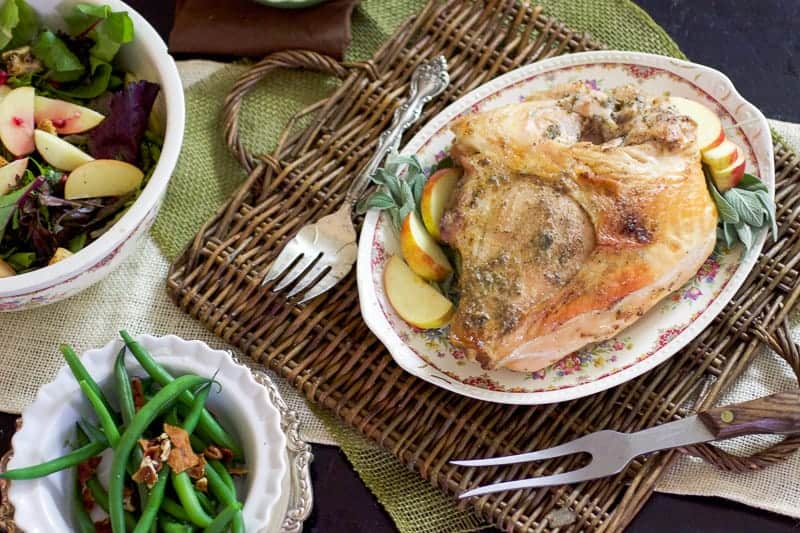 Tomorrow is Thanksgiving, my favorite holiday. I have much to be thankful for this year. August 28 a flood took me out of my house in the middle of the night, starting a real long battle to get back home. Two months in the Residence Inn and finally home, but no kitchen until last Thursday. I missed cooking during my favorite time of the year. I felt like I had lost my cooking mojo.
The upside is an overhauled kitchen with new cabinets and counters. After mourning the lack of a kitchen for so long, I decided it was time to get back to what I love. Maybe it is too late to contribute to the Thanksgiving meal conversation, but I decided to cook a few new recipes I saw Bobby Flay cook last week on GMA. I cooked a delicious and moist Herb Roasted Turkey Breast. I served it with Brown Butter Sage Hazelnut Mashed Potatoes and Green Beans with Bacon and Pecans.
It was like Christmas early as I unwrapped all of my family treasures and favorite plates and tools. It was fun to chop and stir and bake again.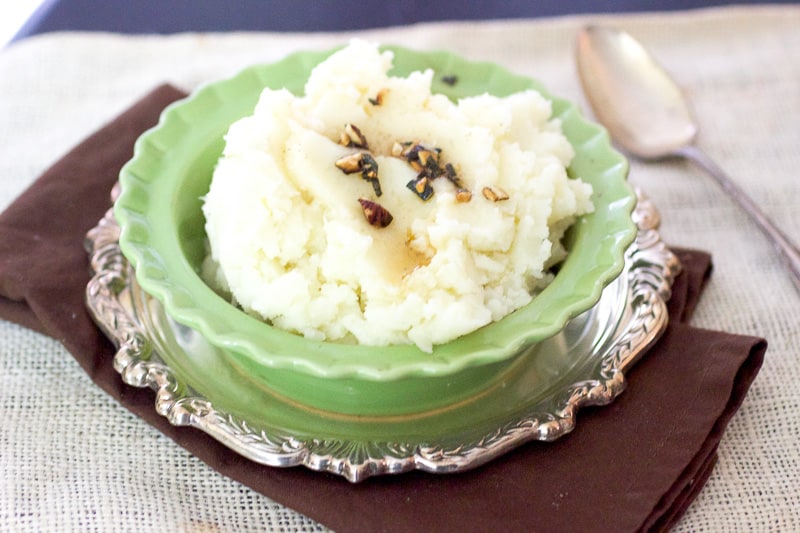 Mashed potatoes are one of my favorite comfort foods and what is Turkey without the mashed potatoes. These Sage Hazelnut Mashed Potatoes are a warm new addition to my recipe box!
I had never cooked a fresh turkey breast before. This is the way to go if you are cooking for a small crowd, or want to make one for your family to be sure you have turkey leftovers. Sprouts had a great selection of fresh turkey breasts. I used the spiced butter and placed in under the skin and all over the breast. I mixed chicken stock and white wine with the vegetables. I made a creamy gravy using the drippings and today I am making stock from the bones.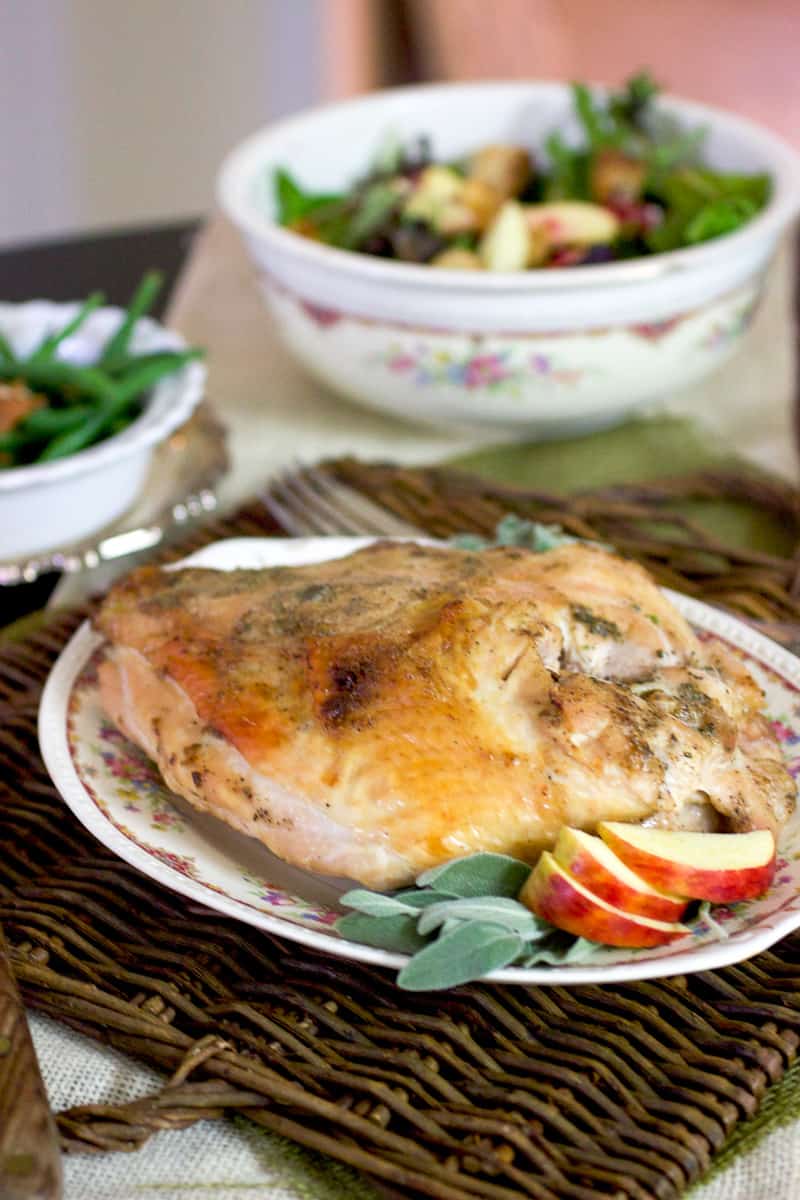 Thanksgiving really is a time to stop and think about all we have to be grateful for. Sometimes, when life has been hard we can lose sight of what really matters and the abundance of family and friends we have. I am constantly amazed by God's faithfulness.
I am thankful for you, my faithful readers who read my musings and try my recipes. I wish for each of you a blessed Thanksgiving celebrated around the table with those you love.