Healthy Eating Corporate Team Building Classes
Our Healthy Eating Corporate Team Building classes combine our culinary team building classes with our health eating classes for two new fun options.
Healthy Eating Team Building Class
Our healthy eating team building offers the team building aspects of our program with the addition of new tips and techniques for healthy eating. They will take home delicious new recipes to try at home. We make cauliflower pizza and spiraled dishes providing new ways to reduce calories and increase nutrition.
Healthy Eating Cooking Class Menu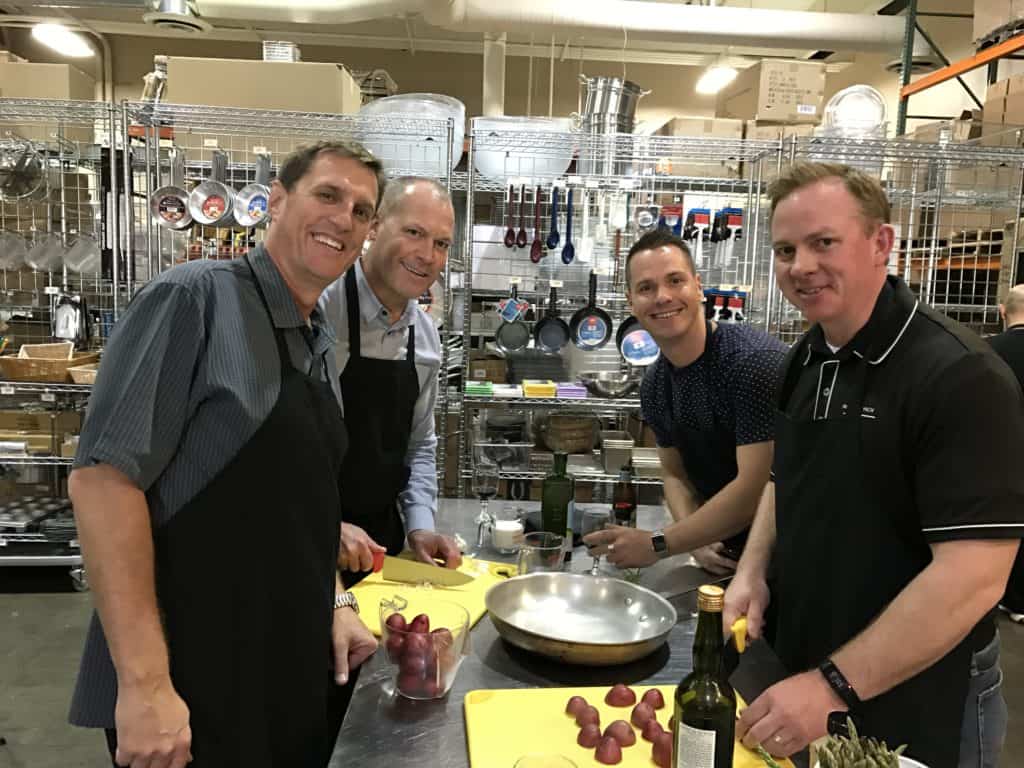 Healthy Eating Food Truck Challenge
We start out with a Quickfire round to test their healthy eating knowledge. Next, each team will create a menu and concept for their Healthy Food Truck.
Our judges will sample the food and determine the winner based on:
Nutrition
Calories
Taste
Creativity
These classes are offered in one of our Southern California Kitchen locations.
To book your event or obtain a quote here.