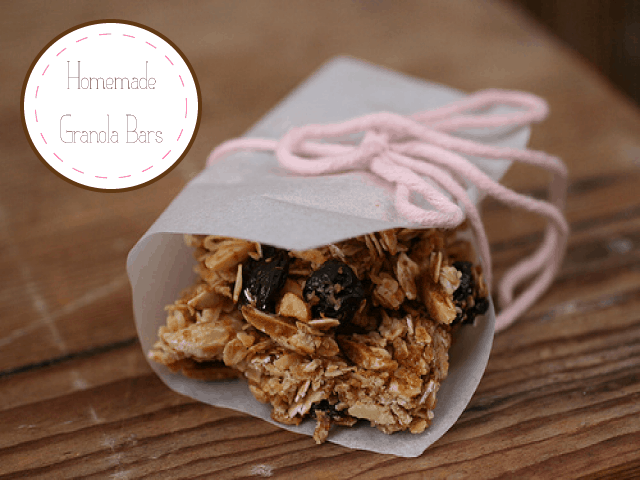 Last year I tried making homemade granola bars for the first time. I love the sweet and salty flavors with the crunchy texture. That weekend I had my first gallbladder attack and ended up with a surgery to remove it a few weeks later.
Somehow the foods I ate that weekend prior to the attack just haven't appealed to me, until now. I saw these bars on another blog and decided to give them a try. These tasted great but were on the crumbly side. I love the vanilla, brown sugar and honey sauce that binds the bars together. Next time I will add a bit more honey and line the pan with parchment paper.
I substituted from the original recipe changing out the nuts and adding the coconut. You can easily do the same. I think they would also be good with the addition of a bit of cinnamon.
Granola Bars
adapted from Alton Brown recipe
2 cups old-fashioned rolled oats
1/2 cup cashews, chopped
1 cup sliced almonds
1/2 cup wheat germ
1/2 cup honey
1/4 cup packed dark brown sugar
1 tablespoon unsalted butter, plus extra for pan
2 teaspoons vanilla extract
1/2 teaspoon kosher salt
3/4 cup chopped dried fruit, any combination of apricots, cherries or blueberries
1/4 cup shredded coconut
Directions
Butter a 9 by 9-inch glass baking dish and set aside. Preheat the oven to 350 degrees F.
Spread the oats, cashews, almonds, and wheat germ onto a half-sheet pan. Place in the oven
and toast for 15 minutes, stirring occasionally.
In the meantime, combine the honey, brown sugar, butter, extract and salt in a medium
saucepan and place over medium heat. Cook until the brown sugar has completely dissolved.
Once the oat mixture is done, remove it from the oven and reduce the heat to 300 degrees F.
Immediately add the oat mixture to the liquid mixture, add the dried fruit, and stir to combine.
Turn mixture out into the prepared baking dish and press down, evenly distributing the mixture
in the dish and place in the oven to bake for 25 minutes. Remove from the oven and allow to
cool completely. Cut into squares and store in an airtight container for up to a week.