Gingerbread Cupcakes with Sugared Cranberries
These Gingerbread Latte Cupcakes are like your favorite Christmas coffee drink in cupcake form.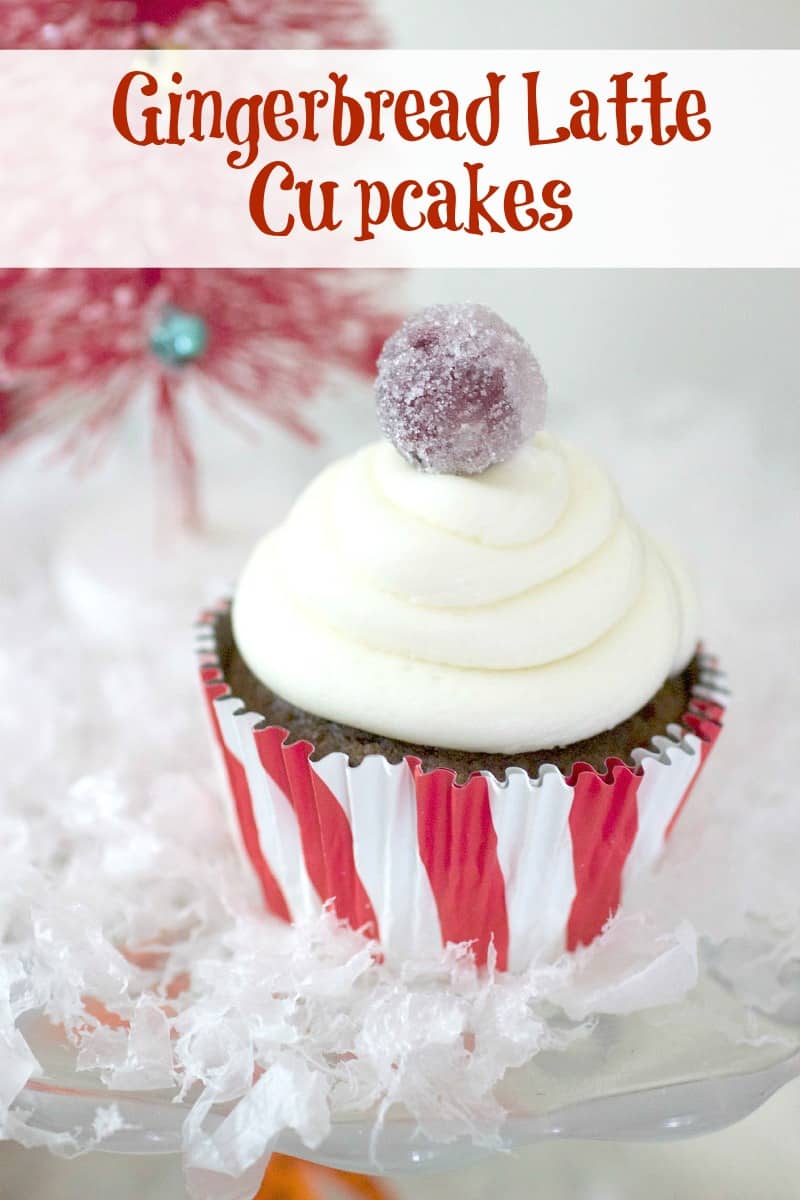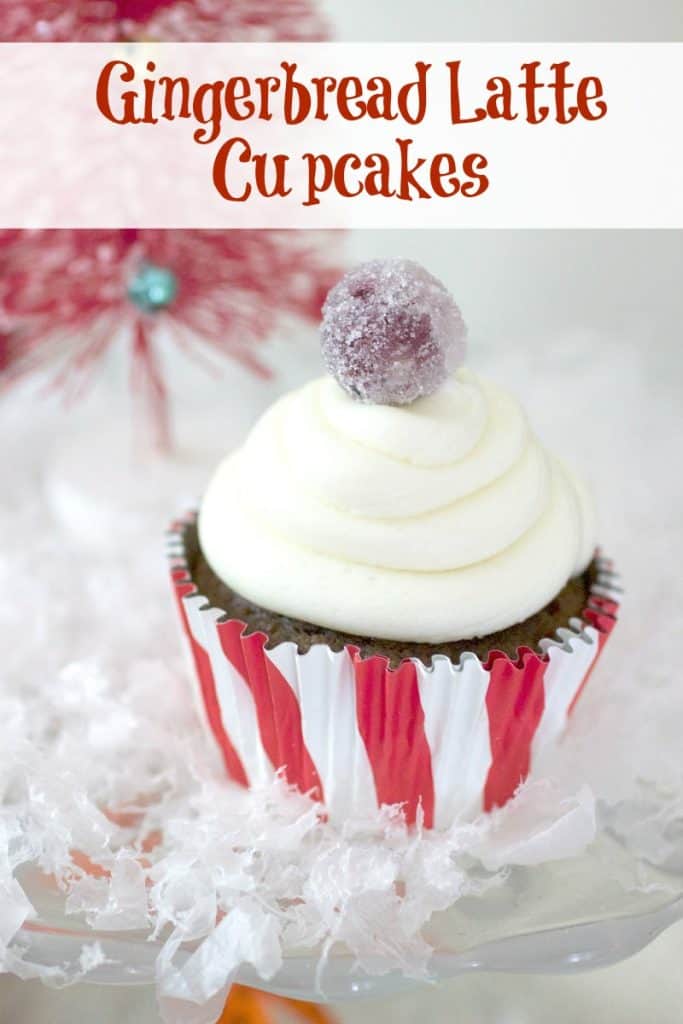 Today is a wonderful day! I completed the last of 16 classes in less than a month and have one week off for my Christmas holiday. To celebrate I baked you a batch of Gingerbread Latte Cupcakes. This year Gingerbread was a popular dish to bake in our culinary team building classes. I forgot how much I loved the spicy taste of homemade gingerbread.
About halfway through the month, I dreamed this recipe up. I added a shot of espresso, turned the cake into cupcakes, and made a creamy buttercream.
How to Sugar Cranberries
The final touch is a sugared cranberry. Have you made these yet? They are delicious and make a pretty topping to the cupcake.
Place 1 cup cranberries, 1 cup sugar, and 1 cup of water in a saucepan over medium-high heat. Once the sugar has dissolved pull of the heat and let cool. Place in the refrigerator overnight or until you are ready to serve. Roll them in fine sugar and place them on top of the cupcake. You can roll in sugar and place on a parchment-lined tray until ready to serve.
This should be done just prior to serving because the cranberries might bleed onto the frosting a bit!
Print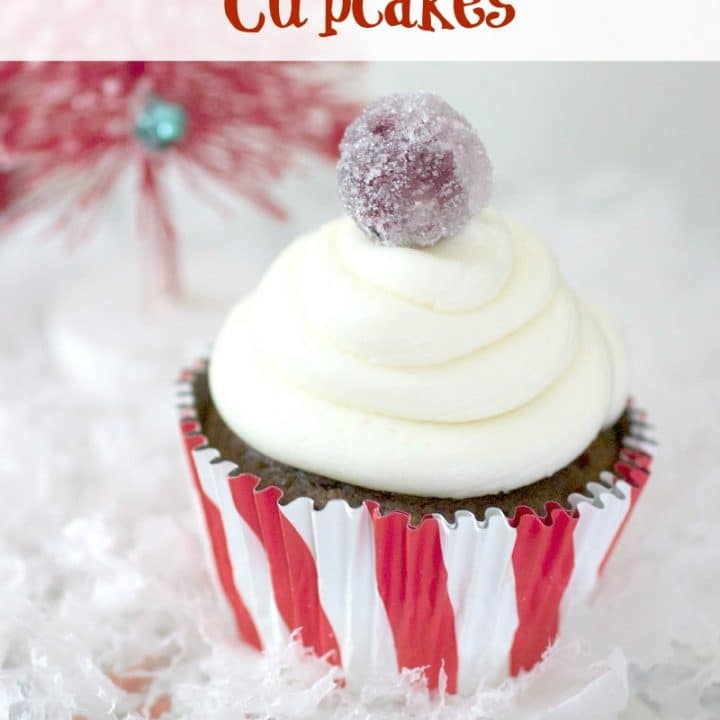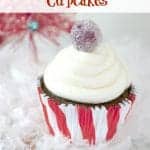 Gingerbread Latte Cupcakes with Sugared Cranberries
---
1/2

cup

unsalted butter (softened to room temperature)

1/2

cup

dark brown sugar

1

egg (at room temperature)

1/2

cup

milk

1

shot espresso or strong coffee

1/3

cup

molasses

1 teaspoon

vanilla extract

1 1/3

cups

all-purpose flour

1/2 teaspoon

baking powder

1/2 teaspoon

baking soda

1/4 teaspoon

salt

1 teaspoon

ground cinnamon

3/4 teaspoon

ground ginger

1/2 teaspoon

nutmeg

1/4 teaspoon

ground allspice

1/2

stick butter (

4 ounces

softened)

4

cups

powdered sugar

1 teaspoon

vanilla

1/4

cup

heavy cream
Suguared Cranberries

1

cup

cranberries

1

cup

water

1

cup

sugar
---
Instructions
In a large bowl using a handheld or stand mixer fitted with a paddle attachment, beat the butter and brown sugar together on medium speed until creamy. Beat in the egg until combined, scraping down the sides and bottom of the bowl as needed. Beat in the milk, molasses, and vanilla on medium speed. Mixture will be piecey and not fully combined. That's ok.
In a medium bowl, toss the flour, baking powder, baking soda, salt, cinnamon, ginger, nutmeg, and allspice together until combined. With the mixer running on low speed, slowly pour the dry ingredients into the wet ingredients. Mix until just combined. Scrape down the sides and bottom of the bowl as needed.
Fill cupcake liners 2/3 of the way full, no more. Bake for 19-21 minutes or until a toothpick inserted in the center comes out mostly clean. Allow to cool completely before frosting.
Latte Buttercream
Mix together butter and powdered sugar in a standing mixer. Add vanilla and 1/3 of cream and mix. Add more cream until you get a stiff buttercream. Place in a piping bag with desired tip.
Sugared Cranberries
Place ingredients into saucepan over medium heat. When sugar as dissolved remove from heat and let cool. Place in refrigerator overnight. When ready to serve roll in fine white sugar.