Feed Your Soul Fridays and Chocolate Dipped Almond Florentines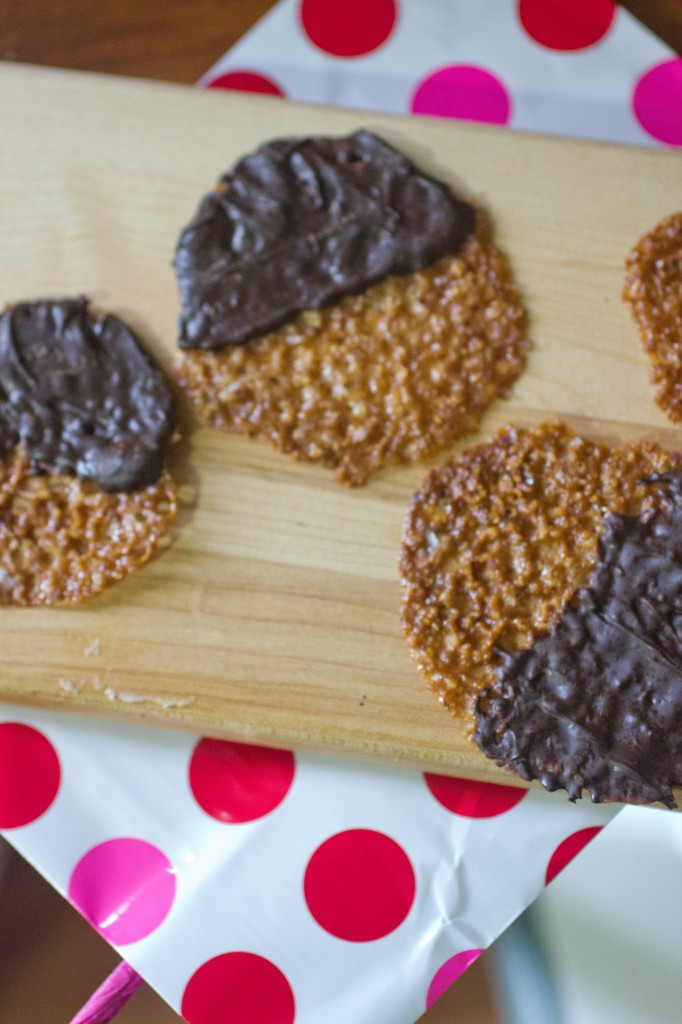 My love of food is rooted in the experiences and relationships. The friends and family gathered around the table. The  dinner party where we linger all evening and no one wants to leave.
Food is a way we can express how much we care. When words fail, we show up with food. It seems like this holiday season, we are need to be together. We need to feed our souls. So let's do it together. I am launching a Feed Your Soul link party starting this Friday, December 21st.
I know that I am not alone. We quickly sign up to bring a meal to those struggling with illness or a for a new mom and her family.
In a world where there is so much brokenness and scary things are happening I want to create a place where we can share simple ways we reach out to those we love. I want to create a place where we can be inspired and encourage each other to reach out.
Maybe it will be a celebratory meal for a family member. A box of cookies to brighten someone's day. We'll share creative ways we are reaching out into our community and fun ways to involve the kids.
I want to hear how you feed your soul or those in your lives. How do you share in your community?
This Friday, December 21st come and link up your favorite recipe or post. I have a fun giveaway to start us off.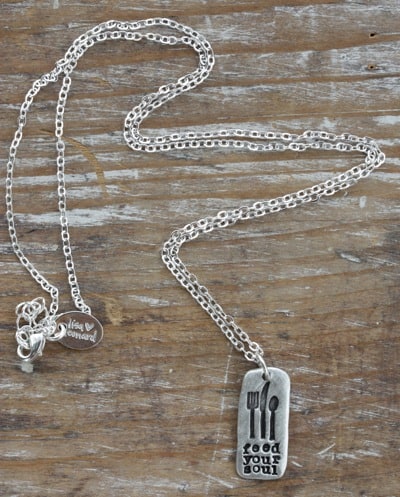 I will be giving away one of Lisa Leanord's Feed Your Soul necklace and a cookbook I will tell you about Friday. I can't wait to share the story about the recipes with you. I hope you will come back and visit Friday and link up one of your stories.
If you don't have a blog still visit and share in the comments. Hopefully you will be inspired. I would love your help in getting the word out. Please share this on your Facebook and Twitter pages. Thank you so much!