Farmer's Market Cheese Dip
My Farmers Market Burrata dip is inspired by recent trips to the local farmers market. For me, the ideal Saturday morning would start wandering around the local farmers market.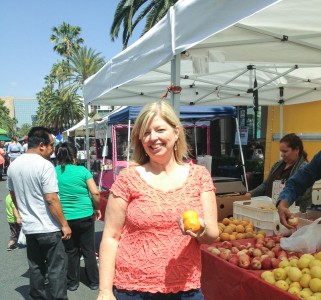 I get inspired walking around and seeing the beautiful produce and the artisan products sold at local stands. Coming home with a bounty of vegetables I decided to create a twist on my all time favorite – Buratta with Roasted Tomatoes. I thought why not top it with a saute of fresh vegetables.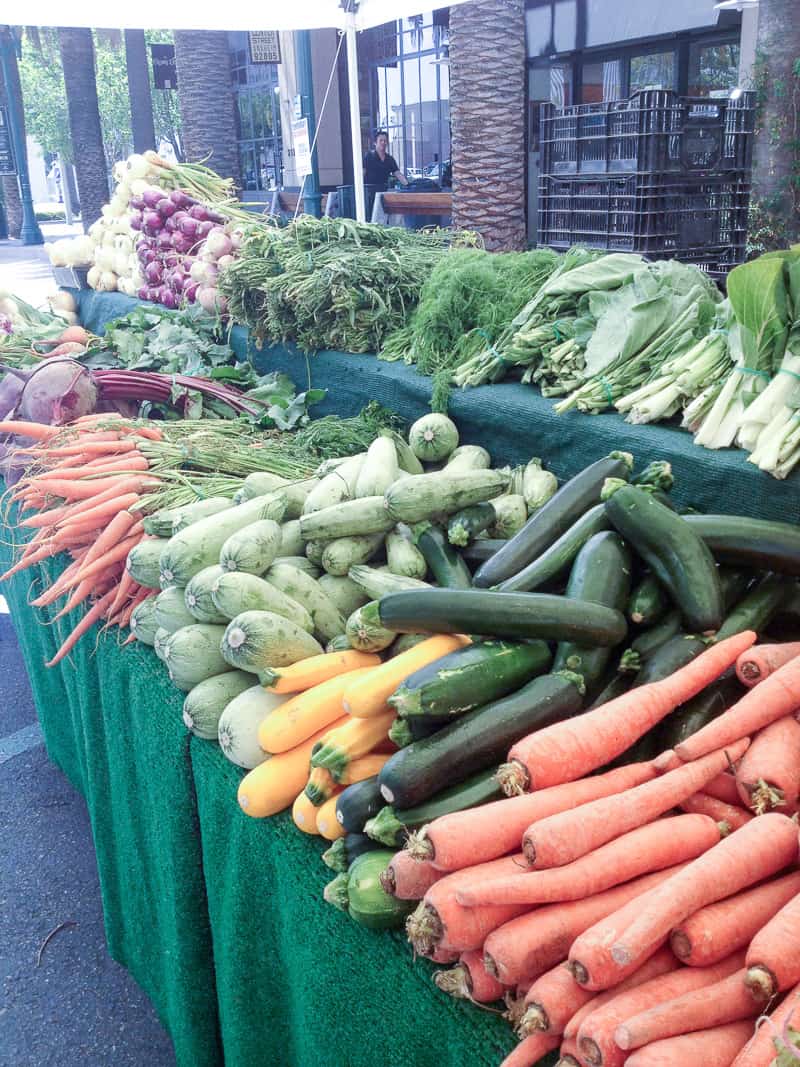 My usual farmers market is the Old Towne Orange Farmers and Artisan Market.
Last month I was teaching in downtown Anaheim on Thursdays when their local market was going. I'd walk over there before the class started and do a little shopping. When you shop at farmers markets you get to meet the farmers and taste the fruits and vegetables before you purchase. They usually have artisanal food products for sale too! One of my favorite honey's came from my market.
But let's talk about this appetizer. I took the fresh veggies I had purchased and chopped them up. I had a poblano chili, red pepper, corn and tomato. I sauteed them in a little butter and olive oil and seasoned with Old El Paso® Taco Seasoning, salt and pepper.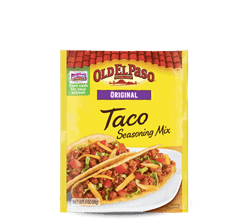 That was my secret ingredient. The combination of chiles and spices gives an additional layer of flavor and spice to the vegetables.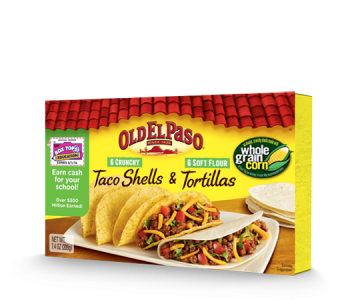 I had some left along with the soft tacos from the Old El Paso Hard and Soft Taco Dinner Pack. So I was able to use both to create another dish.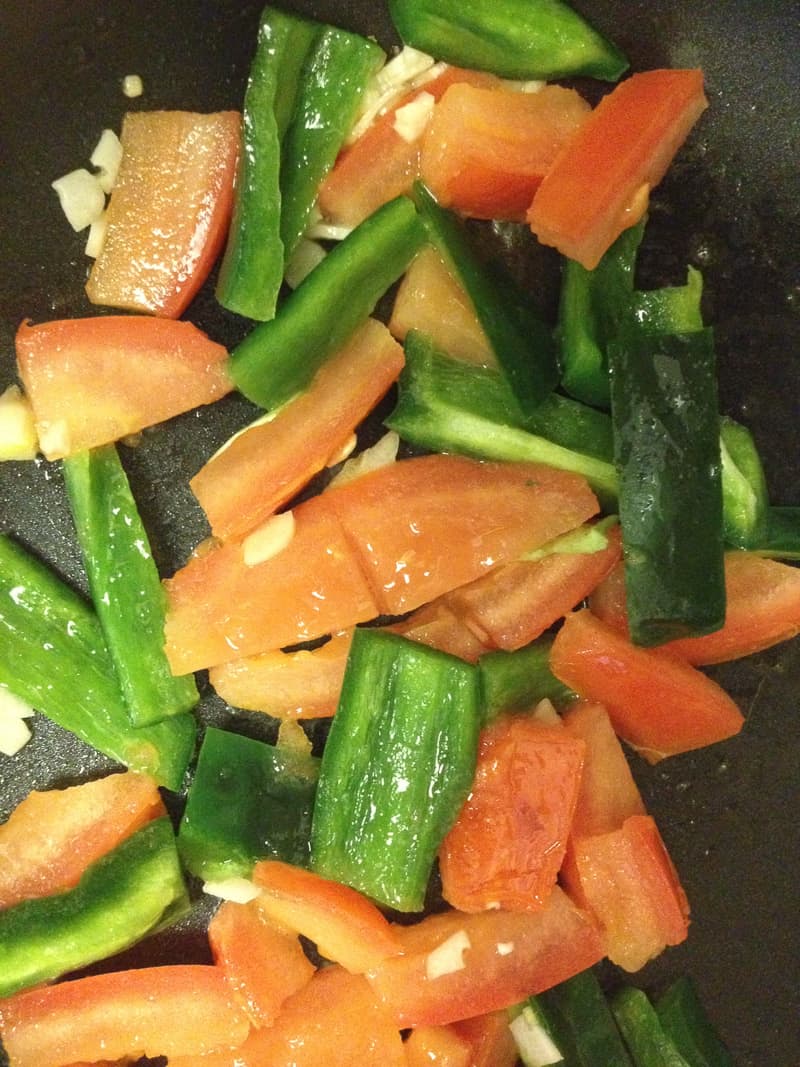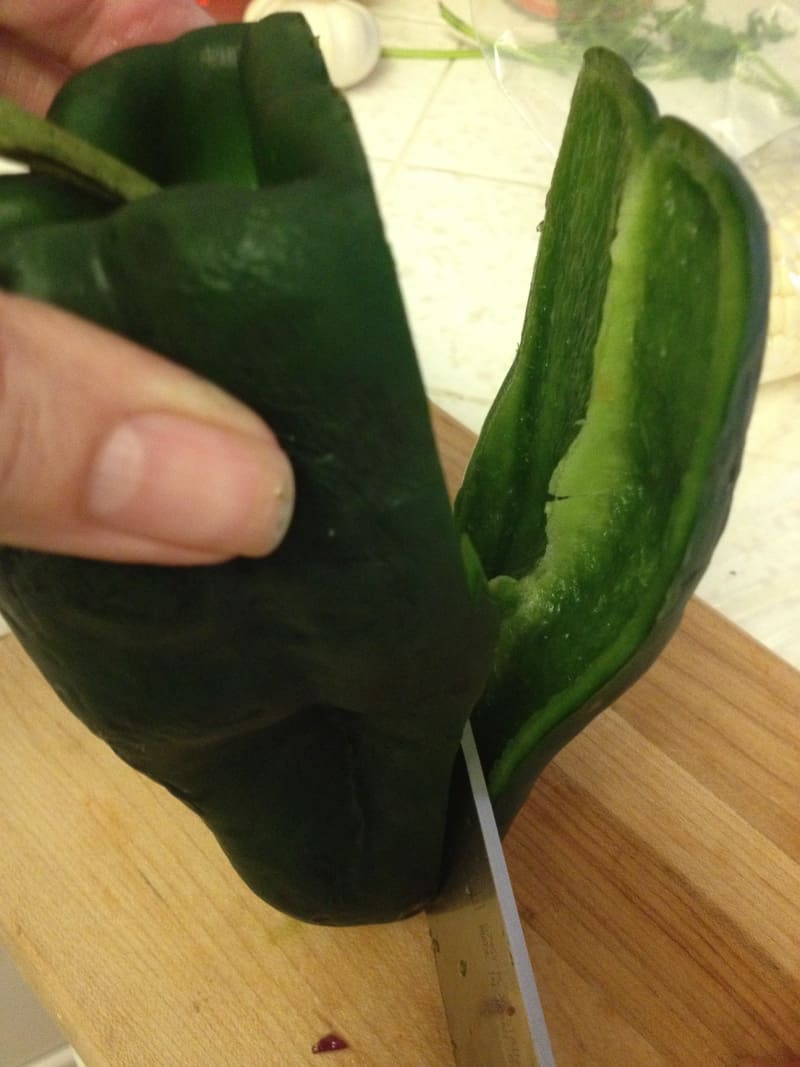 I like to cut the sides of the pepper, making it easy to keep the seeds intact and less messy!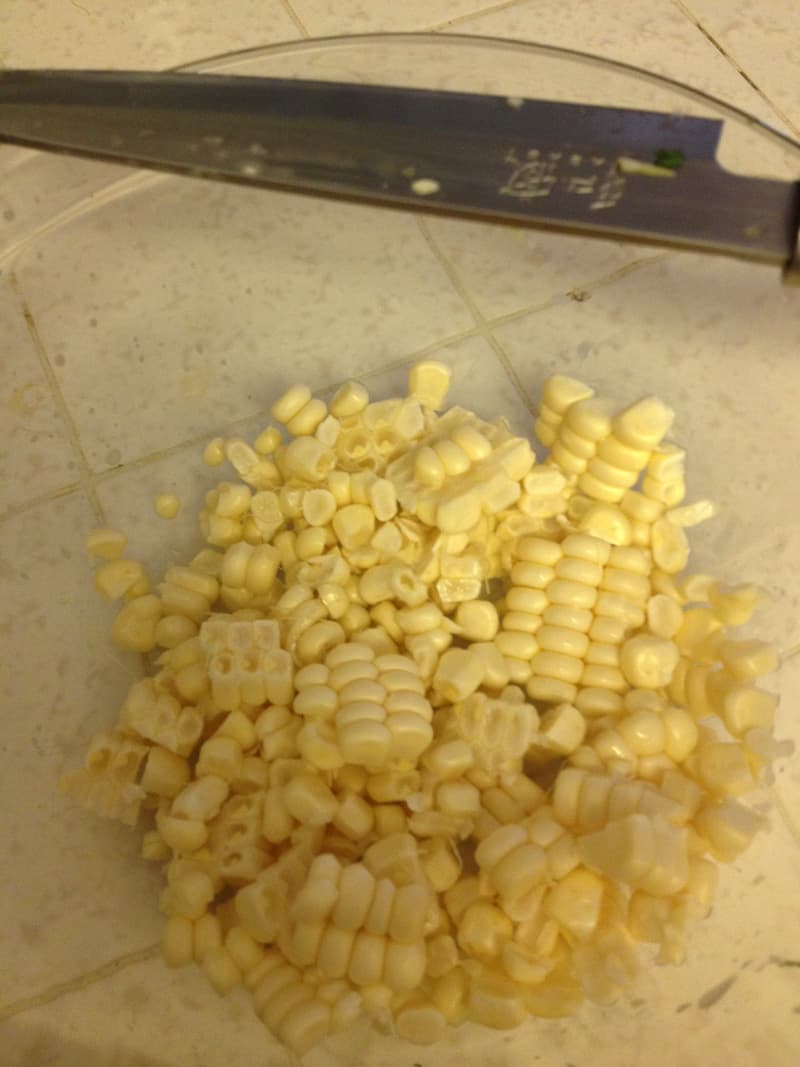 I placed the mozzarella cheese in  a small oven proof dish and topped with the veggies and then a little parmesan cheese. Bake at 350 for 10 minutes or until the cheese is starting to melt. Remove from oven and serve with chips. I baked mine using Old El Paso
® Soft Tacos. I cut them, brushed with olive oil and sprinkled with salt. Bake them for 12-15 minutes at 350 degrees.
The variations are endless, saute your favorites and make the dish your own! If you can find it, use burrata cheese because it is soft and creamy.
I was asked by my friends at Old El Paso to create a recipe using their products and compensated for my time. As always, my opinions are 100% mine.
Yield: 6 -8
Farmers Market Cheese Dip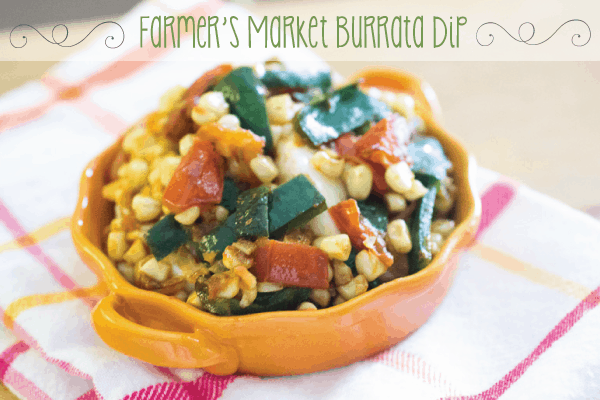 Kick off you summer gatherings with these Mini Tostadas seasoned with Old El Paso.
Ingredients
2 teaspoon olive oil, divided
1 tablespoon butter
1 clove garlic, minced
2 ears of corn
2 plum tomatoes, diced
1/2 poblano pepper, diced
Salt and Pepper
1 teaspoon Old El Paso Taco Seasoning
8 ounces Mozzarella or Buratta cheese
4-5 Old El Paso Flour Tortillas, cut into strips
2 tablespoons Parmesan Cheese
Red chili pepper flakes, optional
Instructions
Heat oven to 350 degrees.
Place tortillas on baking dish and brush with olive oil. Sprinkle salt, pepper, chili pepper flakes and Parmesan cheese on top. Bake for 5 to 7 minutes.
Place olive oil and butter in a pan over medium high heat. Melt butter and add garlic, cook for one minute. Add taco seasoning along with tomatoes and pepper, cook for 5 minutes or until slightly softened. Place corn into pan and cook for 1 to 2 more minutes.
Place mozzarella cheese in a baking dish and place in oven. Bake for 5 minutes to soften cheese. Serve warm with chips.
Nutrition Information:
Yield:
6
Serving Size:
1 grams
Amount Per Serving:
Unsaturated Fat:

0g