Dog-Friendly Weekend in Santa Barbara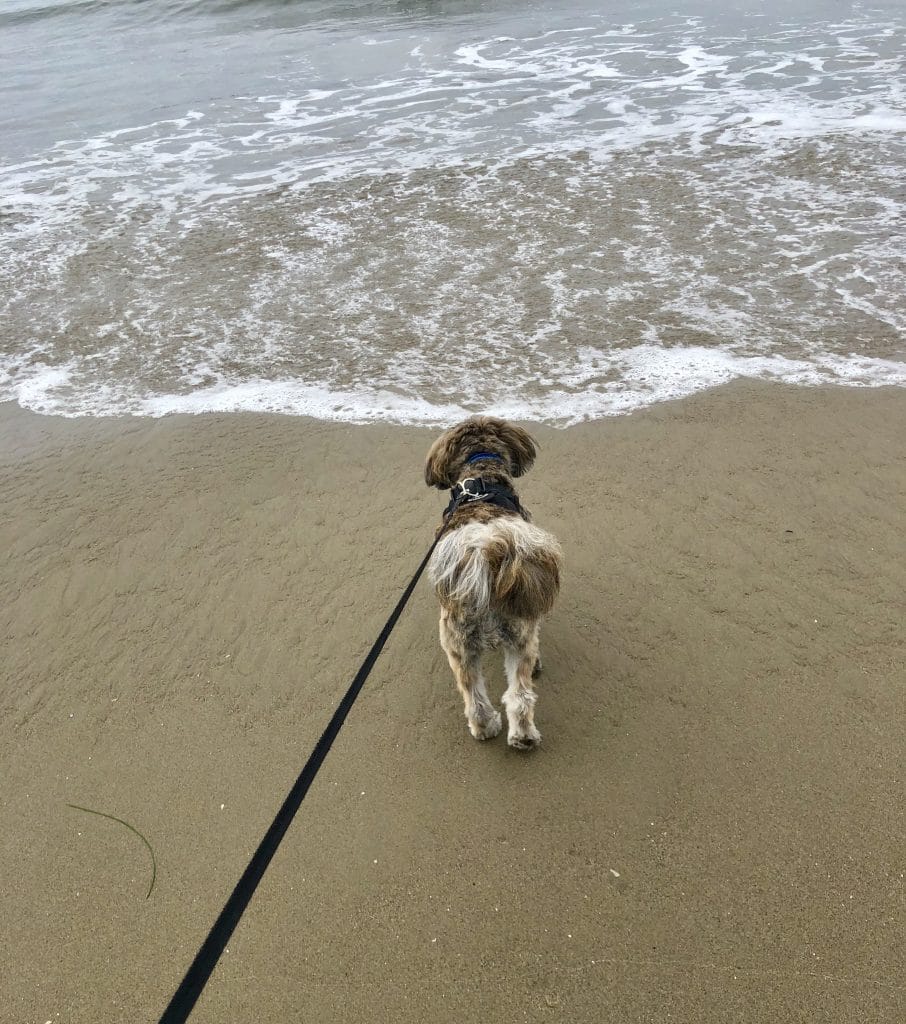 Do you have a furry friend you want to bring on vacation? Last summer I took Max on his first-weekend trip to Santa Barbara. We discovered that he loves the beach! Of course, he enjoyed every minute in Santa Barbara, full of lots of firsts for him.

A little research before you go to a new town will help you prepare for a pet-friendly trip. Santa Barbara was extremely dog-friendly with tons of options for us.
Wine Tasting with Dogs
The Funk Zone in downtown Santa Barbara is full of dog-friendly tasting rooms. Kunin, Whitcraft, and LaFond Vineyard allow dogs on leash to join you. Pali Wine Co also is dog-friendly and even has treats for your dog. Deep Sea Tasting Room is on the water and dogs are allowed on the patio. This is just a few of the options here.
Dog-Friendly Hotels in Santa Barbara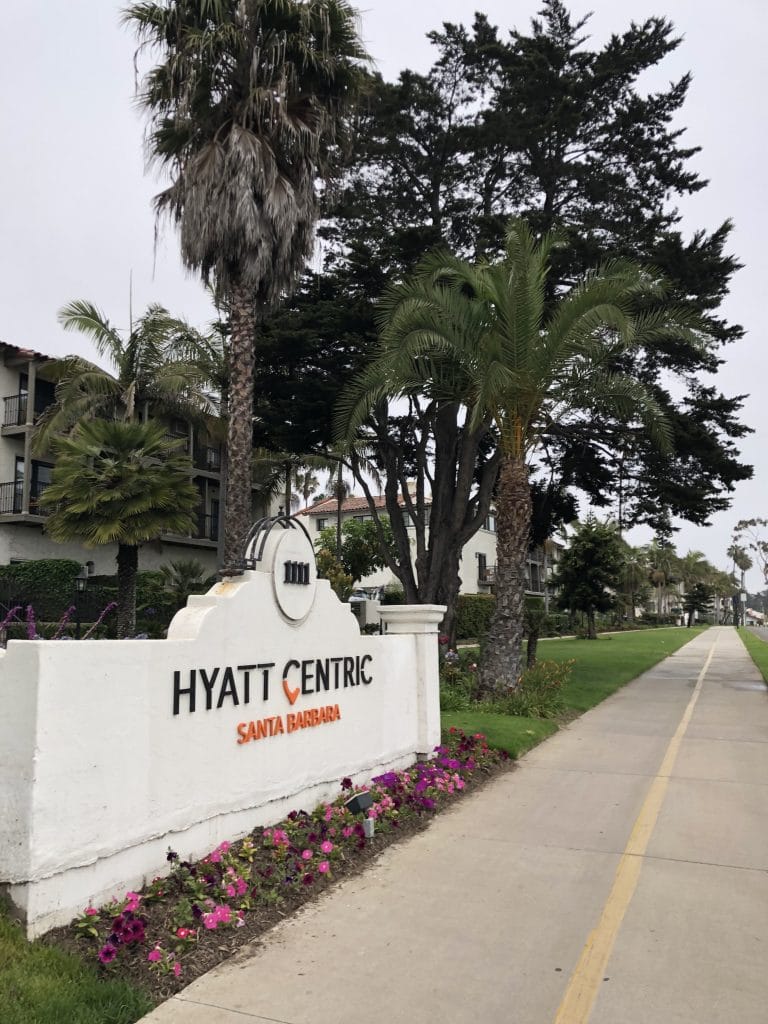 Hyatt Centric Hotel
1111 East Cabrillo Boulevard
Santa Barbara, California, USA, 93103
The hotel is located across the street from the beach. It has a nice lobby that includes a fireplace and sitting area. The location is excellent for walking the dog on a grassy, tree-lined street. The staff was super friendly. Sadly, the room we had was just so so. I regretted not asking to switch to a better hotel room. It had a postage stamp window, and there were lots of scuff marks on the wall. One plus, It was only $50 per stay dog fee, which is reasonable. The pool was nice but nothing fancy. One of the biggest issues a lack of dog-friendly eating spots at the hotel. There was no dining area, even outside, where you could bring your dog. Location wise, it was also just a little too far down from the pier.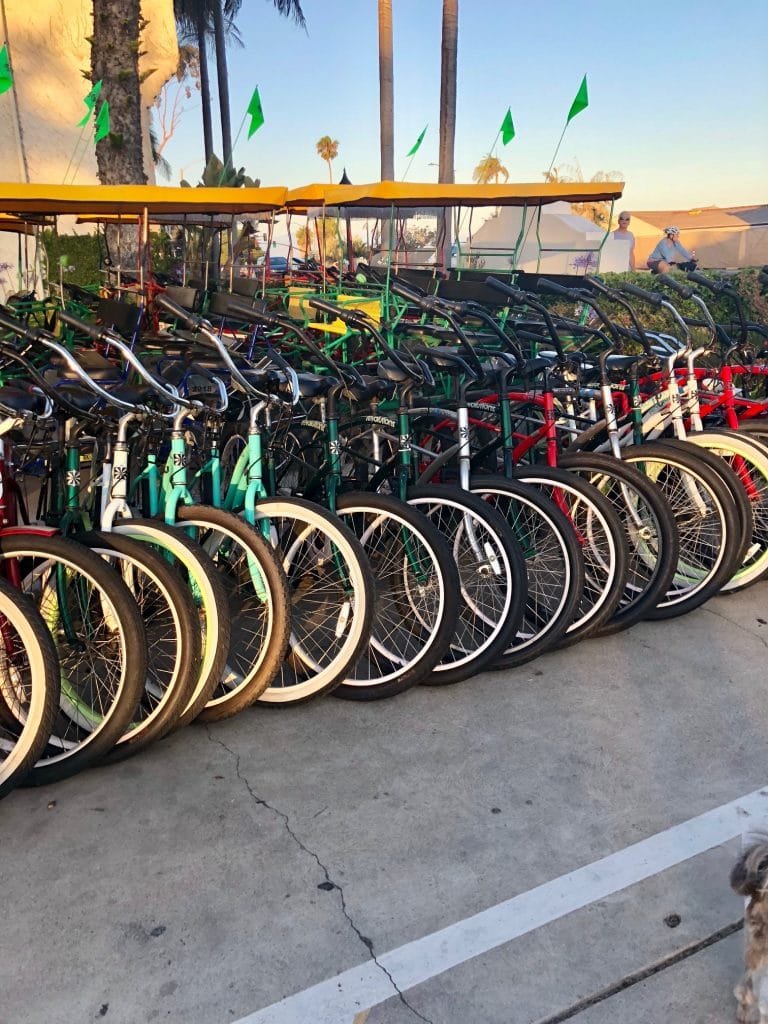 Hotel Milo – this hotel is also on the beach. Hotel Milo offers complimentary baggies and doggie treats on arrival.
Hilton Santa Barbara – Hilton Santa Barbara Beachfront Resort welcomes two pets up to 50 lbs for an additional fee of $50 per night. Pet-friendly rooms are limited. Pets cannot be left unattended in rooms.
Dog-Friendly Restaurants in Santa Barbara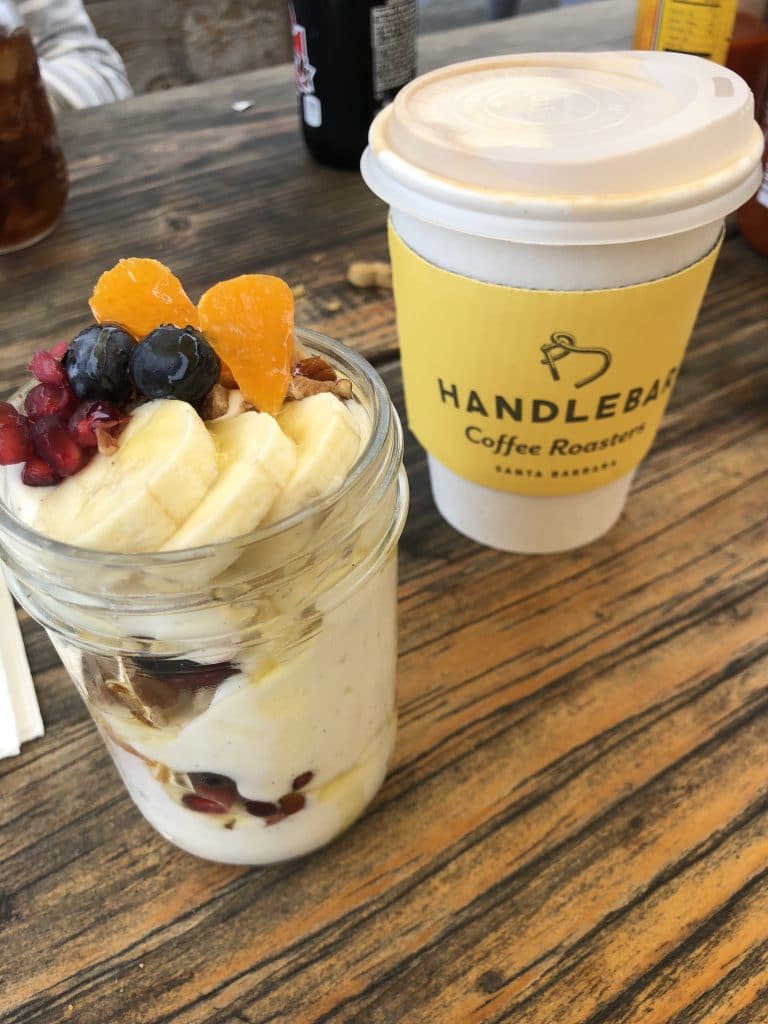 The Shop –Great spot for breakfast or lunch. I had the yummiest yogurt and fruit parfait along with a latte. The Shop menu also includes Bulletproof coffee and avocado toast. Place your order at their walk-up window and find a place on their patio. It is a little bit off the beaten track, but only about a 5-minute drive from the Hyatt.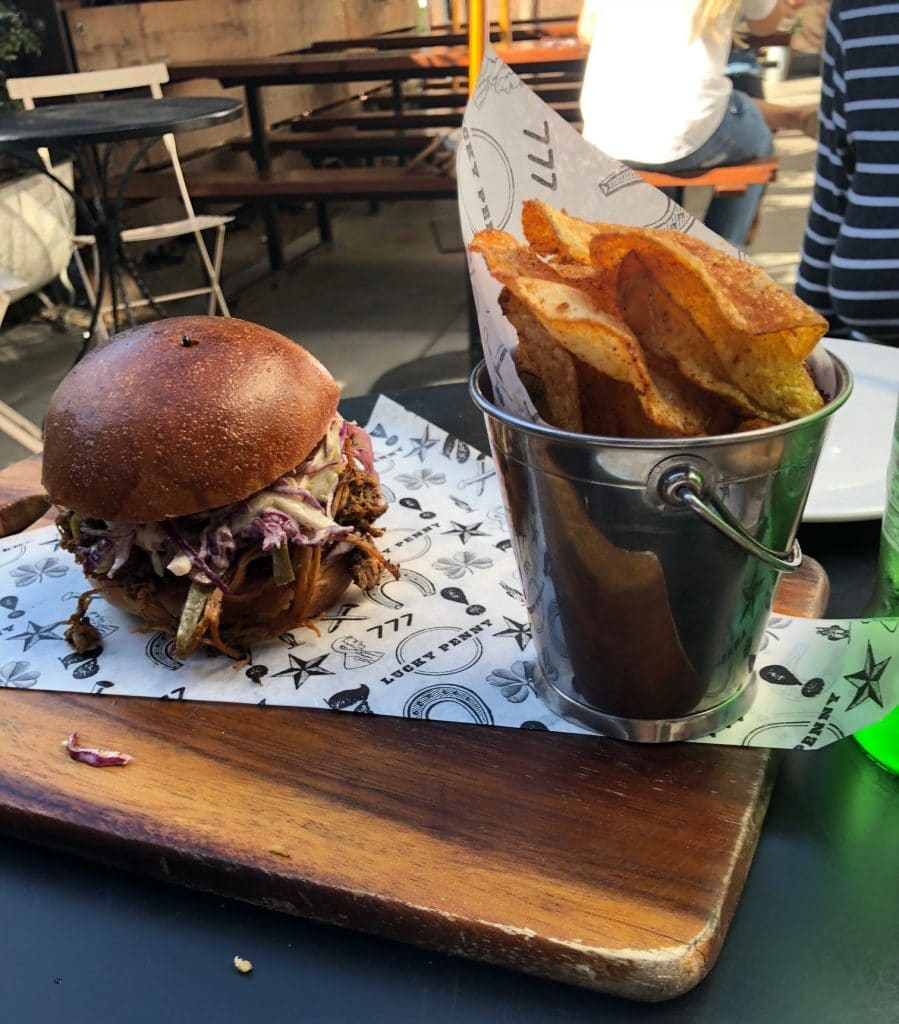 Lucky Penny is a restaurant in the heart of Santa Barbara's Funk Zone featuring artisanal pizzas from a wood-burning oven, fresh from the garden salads, house-made hot & cold sandwiches, handcrafted coffees, and house-made baked treats. You can order and take out or sit on the quaint patio.
The Lucky Penny Margarita pizza features a San Marzano sauce topped with fresh burrata and hand torn basil. The Coffee-Braised Pulled Pork sandwich was perfectly seasoned and came with homemade BBQ potato chips. They have a nice little kick to them.

The Frose' looked delicious and refreshing on a hot summer day, a mixture of frozen rosé wine, strawberry, and tarragon. Drinks are served in mason jars.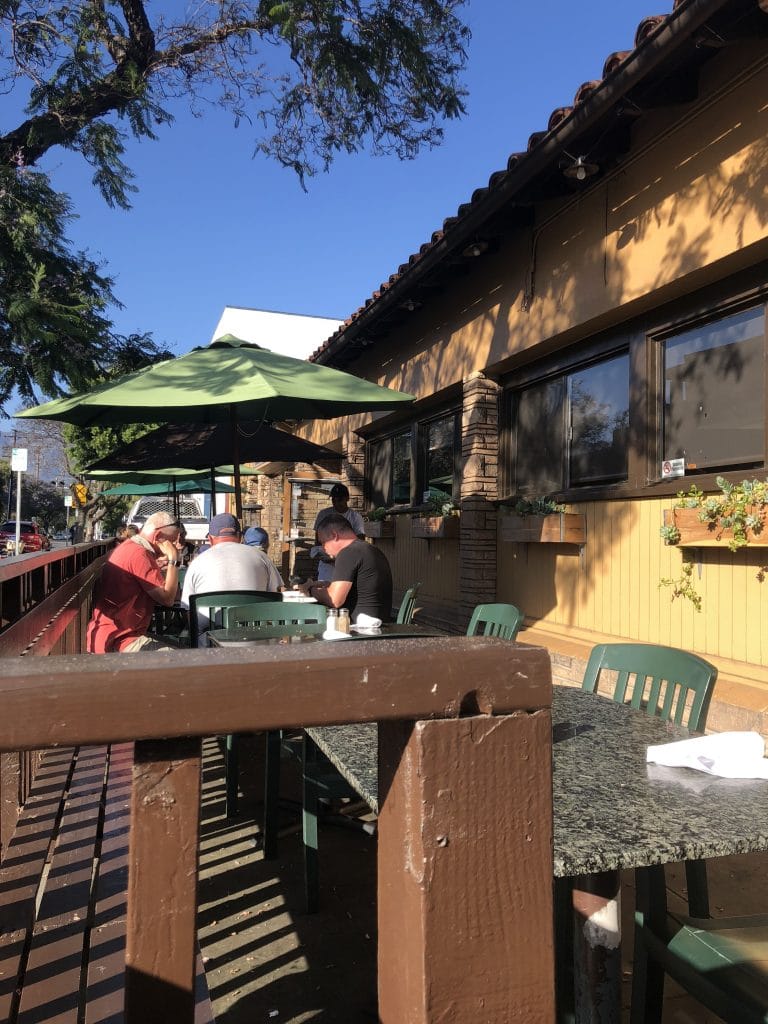 Brewhouse – Enjoy a refreshing drink, choosing from a variety of beers. Dogs are allowed on the patio and even have their own menu, including steak for your dog!
State & Fig – they serve daily brunch from 10:30 am to 3:30 pm and dogs are allowed on the patio.
Louie's California Bistro – Louie's is considered one of the most dog-friendly restaurants in Santa Barbara. Chose from a small, chef-inspired selection of lunch, dinner, and dessert dishes
Dog-Friendly Beaches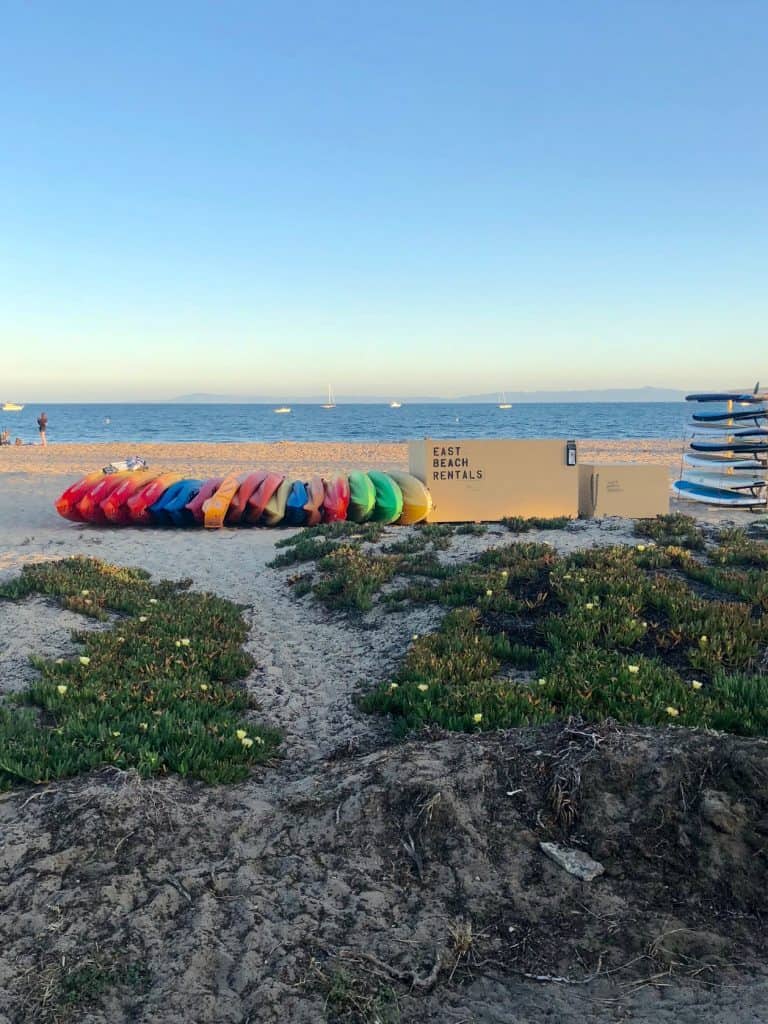 Summerland – Walking distance from the Hyatt Centic Hotel. It is an on-leash dog beach. Max ran right into the ocean and did not want to leave.
Hendry's – This beach is the only off-leash beach.
Douglas Family Preserve – Lots of space to play with beautiful views.