Day 2: 31 Days At The Redemption Table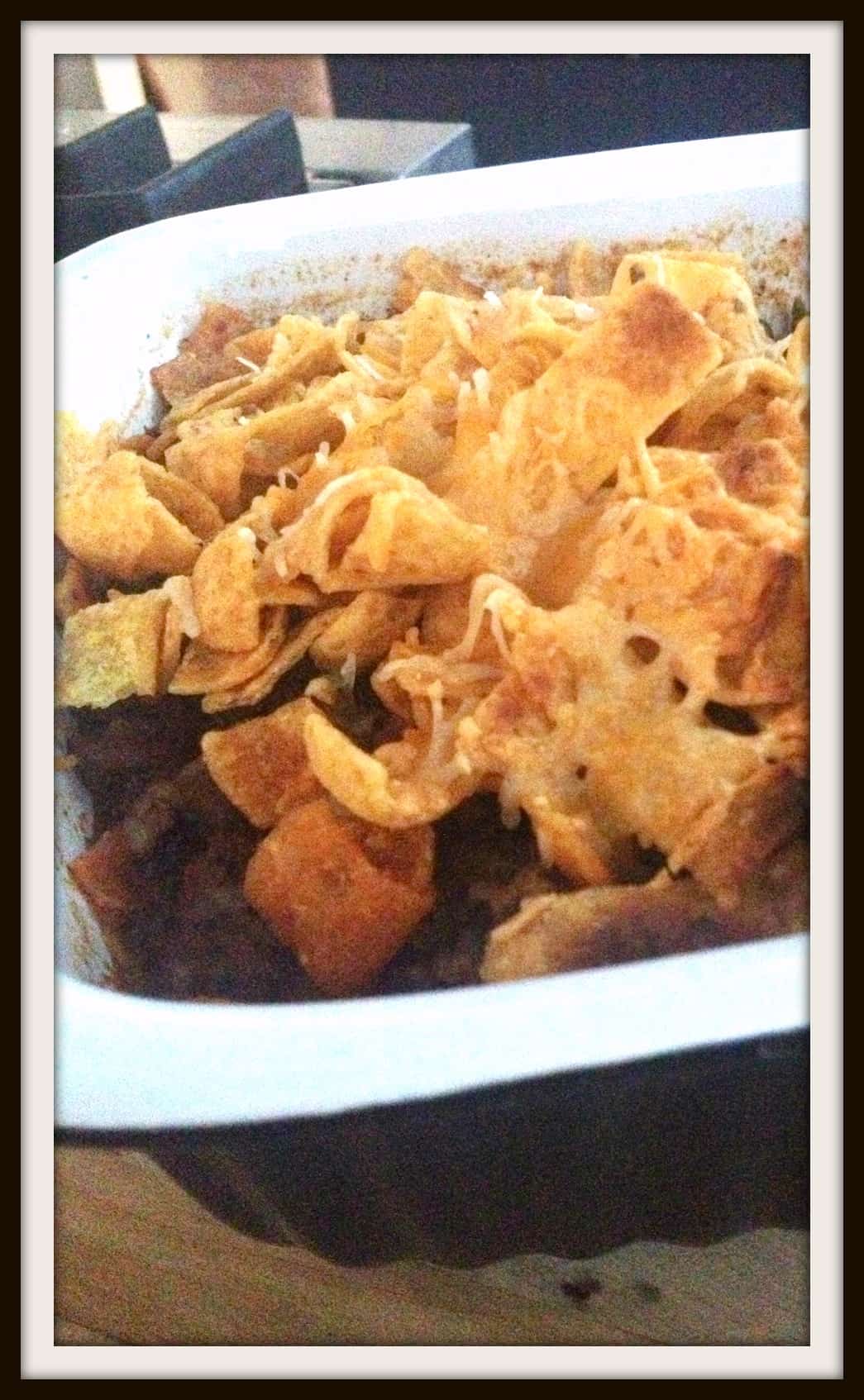 The redemption table is about graceful hospitality. A space where we don't have to be perfect. A chance to take risks and invite others to join us. It starts with the everyday and begins at home. Married or single, we all have family. Food nourishes our body and our soul. We can hurry through the meals or we can stop, take a big breath and be intentional. We can make them memorable.
The meal I look forward to most each week is the one I share with my niece and nephews. It never gets old and I am always excited to break bread with them. Even when one of us is cranky or tired.
Last week I was out of town so I missed my dinner with them. This week they were out of town but Sunday morning while sitting in church, I received a text.
"Anyone up for watching 3 wonderful kids?"
"Yes!" I replied
I immediately thought of the recipe for Frito pie I had seen and the Banana Bread they had seen a picture of and asked me to make them. Is that normal? I had bought all the ingredients for the bread the day before thinking I would drop it off when they got home so it was easy to prepare.
My niece ran to open the door and didn't stop talking for at least 20 minutes, telling me all about her fun weekend. She quickly joined me in the kitchen, measuring out the fritos, stirring the meat and helping me take a few poorly lit Iphone photos. My Aunt dropped by and joined us to sit down and eat. They loved it,  and quickly begged for the bread.
I drizzled a little melted milk chocolate over the top and sliced it up.
They made us laugh with funny stories and we started dreaming about Thanksgiving and Christmas. It is 84 days to Christmas – one of them has an app. We won't name names.
That is the power of meals. Kids excited about holiday gatherings that don't involved gifts. They love sitting down and hanging out with the extended family.
Challenge for the day: What is one thing you can do to improve your family meals? Share in the comments below.
I apologize for the photo batteries died and I quickly snapped this with my nephews Iphone!
Check by each day for a new post in October.
[mv_create key="89″ title="Frito Casserole" thumbnail="" type="recipe"]