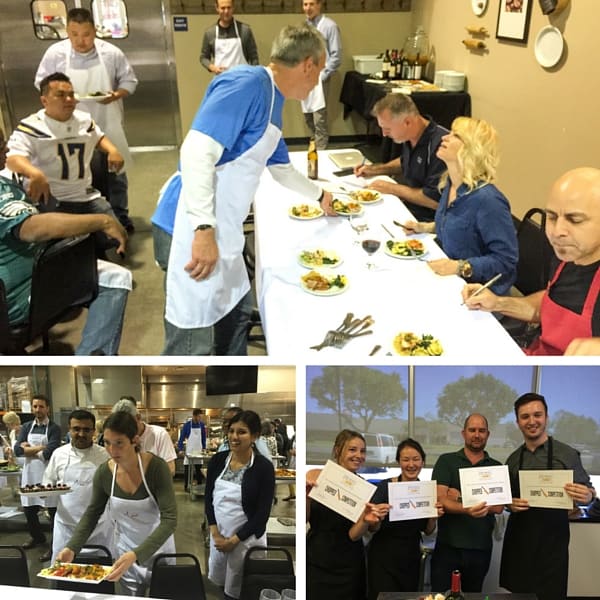 The Mystery Basket Challenge is a three hands-on culinary experience that begins with a 90-minute Iron-Chef-style competition. Our kitchen will be ready and waiting for this culinary race. Before your group arrives, you will select a culinary theme for the competition [Italian, Mexican or Asian]. At the event, your group is divided into smaller teams. Each team receives an identical basket filled with seasonal ingredients to create your entrée. There is open pantry with additional ingredients for all to share in their culinary creations.
Our culinary advisors are on hand throughout the competition to offer guidance. Base recipes are provided for each team but they are given creative freedom . The teams work in the kitchen for about 90 minutes, creating their own recipe for success. When the kitchen activities are completed, everyone gathers around the table to enjoy their creations.
As you eat, a team of judges the flavor, presentation and creativity of each team's dish. We will announce the winning dish and award culinary prizes at the end of the meal.
What Is Included:
Hors d'oeuvres reception
Three-course meal
Professional cooking instruction
Recipes
Digital photos
Prizes for the winning team