Culinary Team Building Classic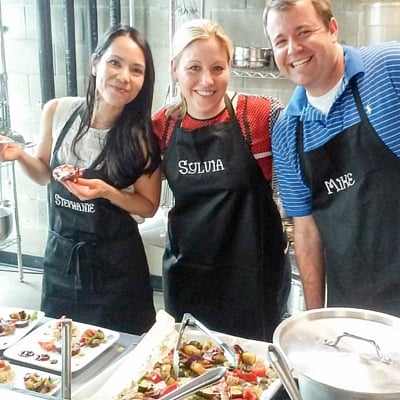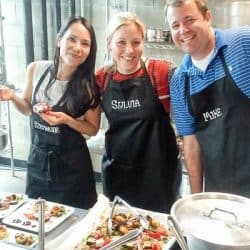 Our core Culinary Team Building Event, the Culinary Team Builder Classic, is a three-hour hands-on culinary event. Your group works in our kitchen as they prepare their own special meal. Your group is divided into smaller teams, each responsible for one dish in the complete meal. All the teams must work together, synchronizing the preparation of every dish to be done on time. The goal for the class is one delicious meal.At Adventures In The Kitchen, we know that the kitchen is an ideal venue to achieve these improvements. Our events will challenge, but they are always fun. You team will leave stronger and happier.
What Is Included:
• Hors d'oeuvre reception
• Three course meal
• Professional cooking instruction
• All recipes
• Digital photos
View our Summer Cooking Class Menu's. We are able to accommodate special diets upon request.
To book your event or obtain a quote
here.