Chocolate Cake Batter Ice Cream
Make this Chocolate Cake Batter Ice Cream using Hershey products.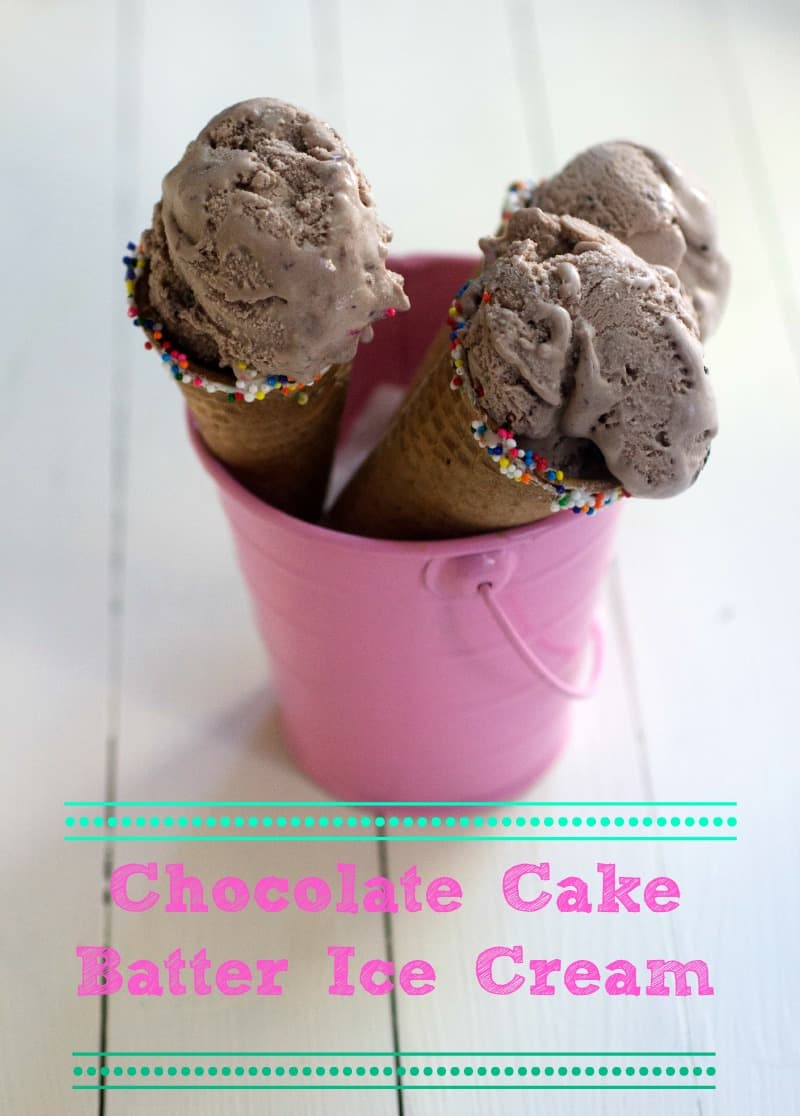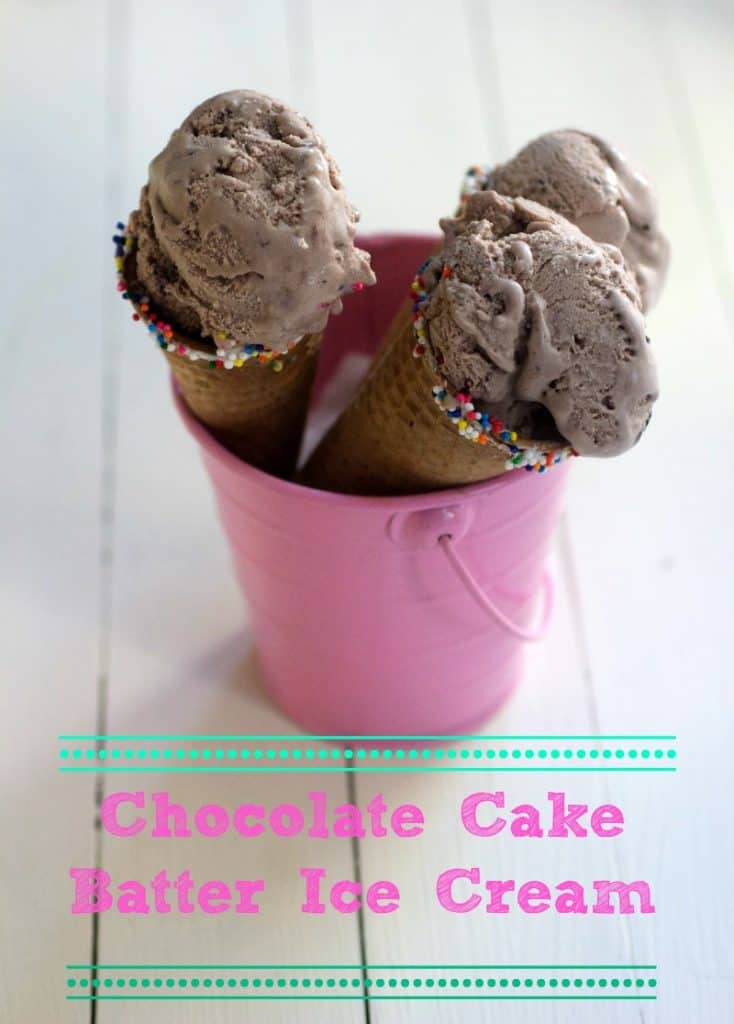 This is one you have to try at home- it is amazing! This is a rich and creamy Chocolate Cake Batter Ice Cream. Fall might be right around the corner, but this is a year-round favorite for birthday celebrations! Plus the 100-degree weather in Southern California makes fall seem far far away!
My weekly evening out with my niece and nephews almost always includes ice cream. Early on we established there would be a special treat along with dinner. Along the way, ice cream has become a favorite. Homemade ice cream elevates it to a special treat. Cake batter ice cream is one we always sample at an ice cream store. When asked to create a series of recipes for the new Betty Crocker Hershey's line that include Cupcake Mix, Cookie Dough Frosting, and Milk Chocolate, I immediately thought of a Chocolate Cake Batter ice cream.
My brother, who is picky, declared it the best thing I had ever made. We might have caught him digging in the refrigerator to find more.
You can recreate this decadent ice cream at home by starting with the Hershey's Chocolate Cupcake mix.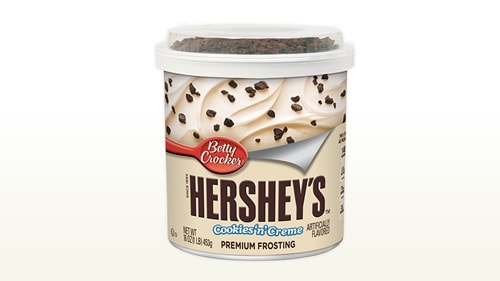 Mix the cream and milk together and heat over medium-low heat. Beat the eggs in a separate bowl, until they turn lighter in color. Slowly add the sugar while whisking the eggs. When the cream/milk mix reaches about 140 degrees remove it from the heat. Slowly add small amounts of the cream milk mix until about a third of the mixture has been added. Pour in the rest of the mix. Stir in cake mix, making sure there are no lumps. Let the mix cool.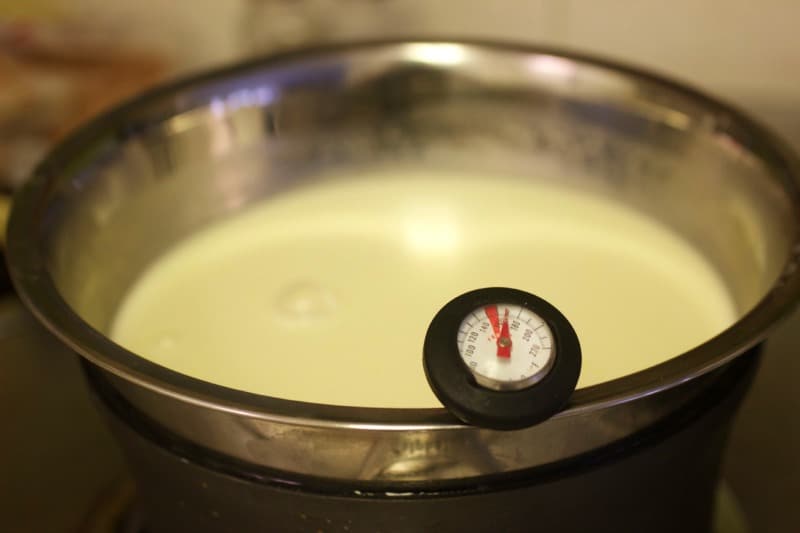 Let cool overnight. When ready to make the ice cream, pour into your ice cream maker, and follow the instructions. As it thickens, right before it is done, pipe in bits of Cookie Dough Frosting and the cookie sprinkles.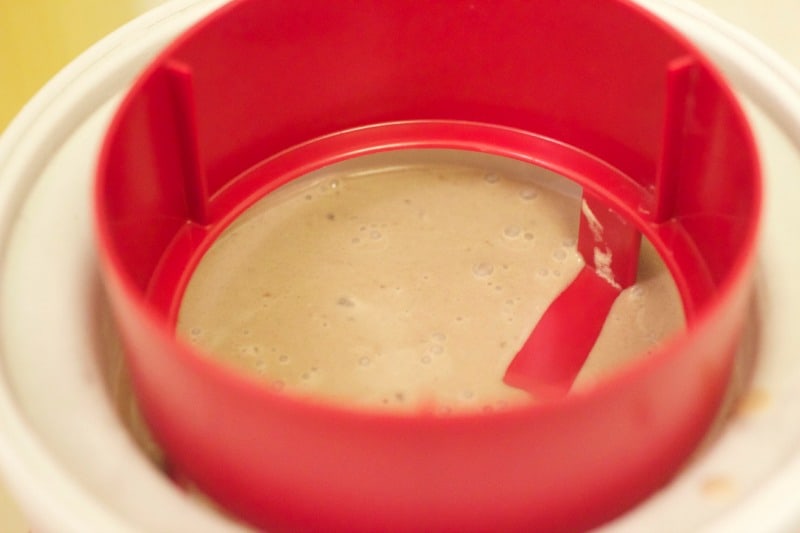 Remove the ice cream from your machine and serve or place it in the freezer.
Making the ice cream cones is easy. Dip the edge of the cone into the frosting and then into a bowl of sprinkles. Let harden prior to topping with ice cream. These can be made earlier in the day.
Visit the new Hershey's page over at Betty Crocker for more recipe inspiration. I can't wait to share with you my next recipe.
[mv_create key="88″ type="recipe" title="Chocolate Cake Batter Ice Cream" thumbnail="https://adventuresinthekitchen.com/wp-content/uploads/2013/09/Beauty-Chocolate-Cake-Batter.jpg"]
I was compensated to develop a series of recipes for the new line of Betty Crocker's Hershey's products. My opinions are 100% mine.