Culinary Programs and Cooking Classes for the Bride to Be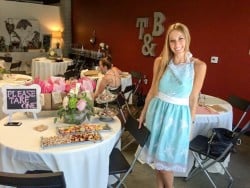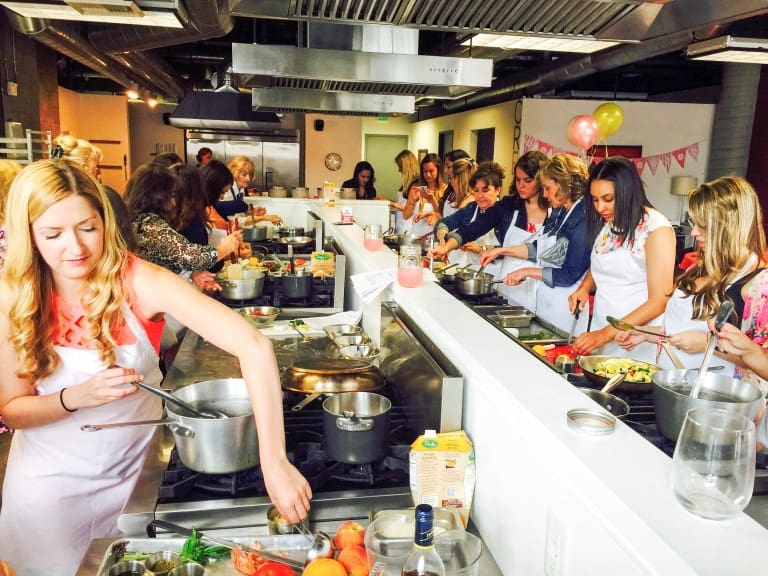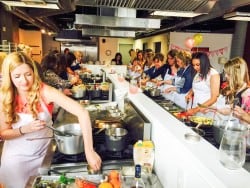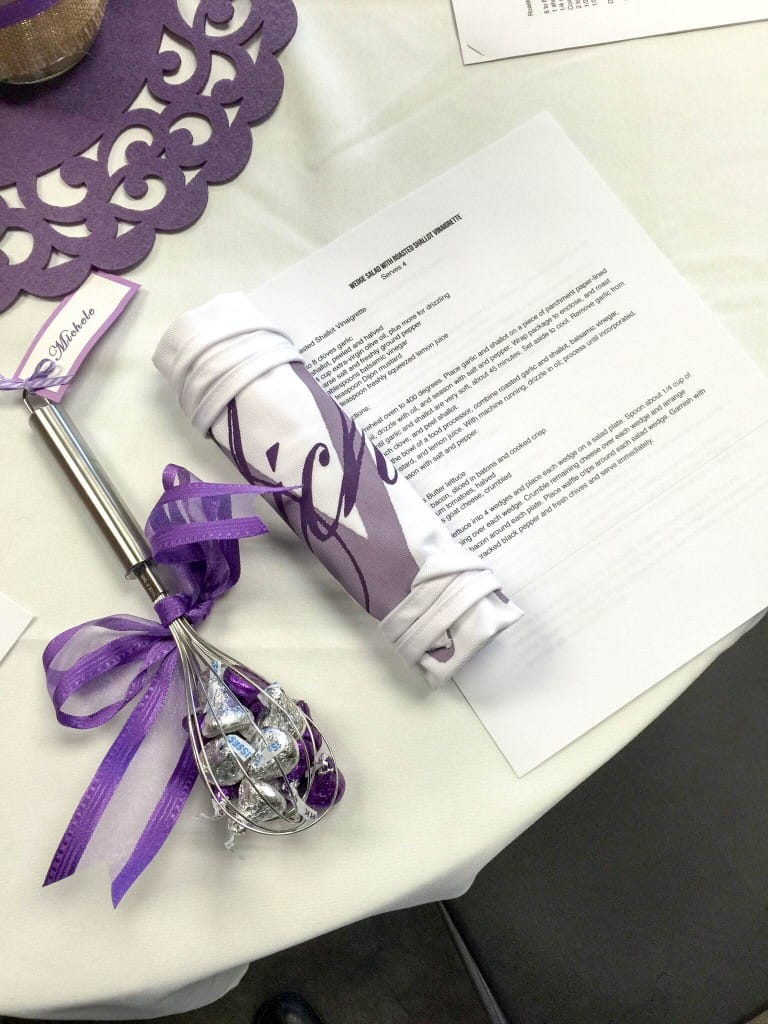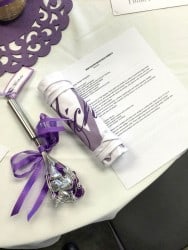 BRIDAL SHOWER HANDS-ON COOKING CLASS MENUS
Having trouble coming up with bridal shower party ideas for your friends or daughter? Ditch the "same old shower" and plan a cooking-themed bridal shower party! Celebrate the bride who loves to Cook or inspire the learning to cook bride-to-be. If she is competitive select a competition class for extra fun. Either way this we will help you create a memorable Bridal Shower
Great option for those seeking a hands-on, interactive experience with their guests.
For this event each person in your group will create a meal from scratch hands-on. Prices start at $75 per person. Here are a few options:
Parisian Bistro Menu
Toasted Dates with Almonds & Fennel Seeds
Spinach Salad with Warm Bacon Vinaigrette
Pistachio-crusted Chicken Paillards with Couscous with Preserved Lemons & Proscuitto Wrapped Asparagus Bundles
Individual Molten Chocolate Cakes
Spice It Up
Charred Radicchio Salad with Yogurt Dressing & Hazelnuts
Grilled Salmon with Tomato Red Chile Chutney
Fusion Risotto with Coconut Milk, Ginger, Lemongrass
Sautéed Red Peppers & Asparagus
Spice Cake with Coconut Frosting
Southern-Style Brunch Menu
Warm Brie Cheese with Brown Sugar Balsamic Reduction
Shrimp and White Cheddar Grits with Roasted Bell Pepper Sauce
Bananas Foster Bread Pudding
Handmade Pasta Menu
Arugula, Radicchio & Endive with Lemon Vinaigrette and Toasted Pine Nuts
Handmade Linguine Pasta with Creamy Roasted Tomato Basil Sauce
Wild Mushroom and Ricotta Ravioli with Herb Brown Butter Sauce
Elegant Entertaining Menu
Crostini with fig jam, caramelized onions and goat cheese
Orange & Fennel Salad
Red Wine Braised Chicken OR
Roasted Pork Tenderloin with Cherries, Rosemary & Balsamic
Roasted Root Vegetables
Dark Chocolate Mousse with Fresh Berries
If you wish to host a themed cooking bridal shower or party in Orange County, contact Adventures In The Kitchen today at +17144970724 or click here to plan an event.