Bourbon, Apple & Bacon Pancakes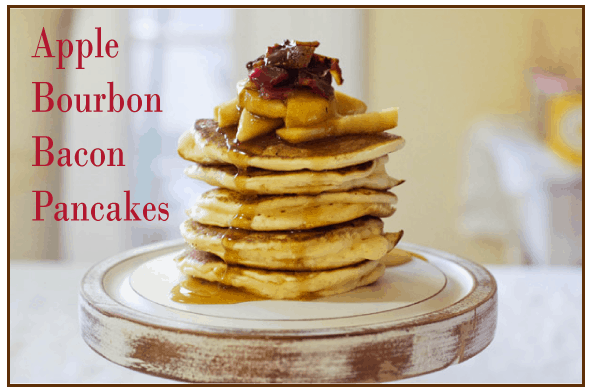 Apples are in season. I am hoping to go to our local orchards this week. I look forward to apple pie, picking apples and bringing home fresh apple cider. I created these crazy good pancakes as part of an article on pancake parties. With Bisquick they are easy to make but you could use your favorite pancake recipe too!
Bourbon, apples and bacon. Really how can you go wrong. The savory crunch of bacon combined with the sweetness of the apples. The bourbon pairs well with both the bacon and apple. These pancakes are the perfect way to start a fall weekend.
You can get the free printables here. There are two different sets a Good Morning set and a Pink Ombre set. You can read more about the party here. The recipe for the Bourbon, apple and bacon pancakes is over on the Betty Crocker website.