Apple Cider Chicken & Oak Glen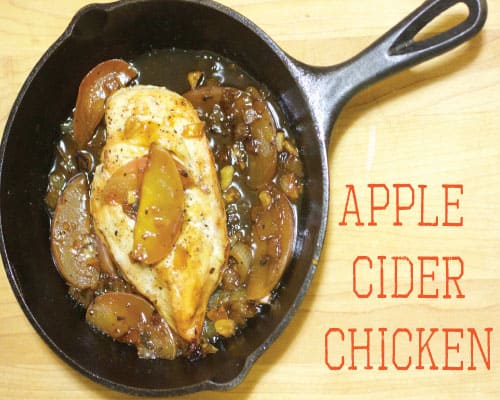 Christmas season is here and I still have a few fall posts to add in before we start the Christmas baking. The week before Thanksgiving my mom and I took my niece and nephews to Oak Glen, our local apple orchards.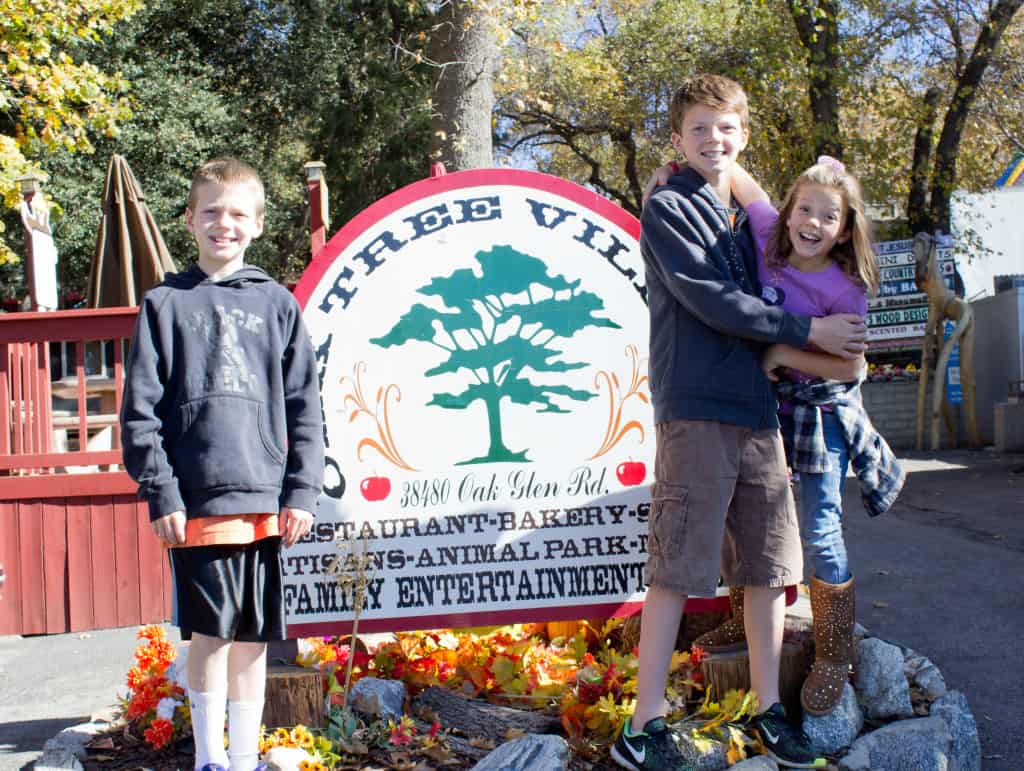 It was the perfect day. Usually the town is full of visitors, because we were there a few days before Thanksgiving it was very quiet. Our first stop was Snow-line Apple Cider Mill. They serve these amazing cider doughnuts. Really, they were delicious little puffs of dough. They are mini so they don't count right?
They had three different ciders to taste – Apple Cider, Cherry Apple Cider and Raspberry Apple Cider. They were all great served ice-cold with a crisp apple flavor. They had 8 different varieties of apples to taste. It was fun picking out our favorites. Once you have had fresh cider, the products you find in your grocery store pale in comparison. I bought a large container of Apple Cider Vinegar.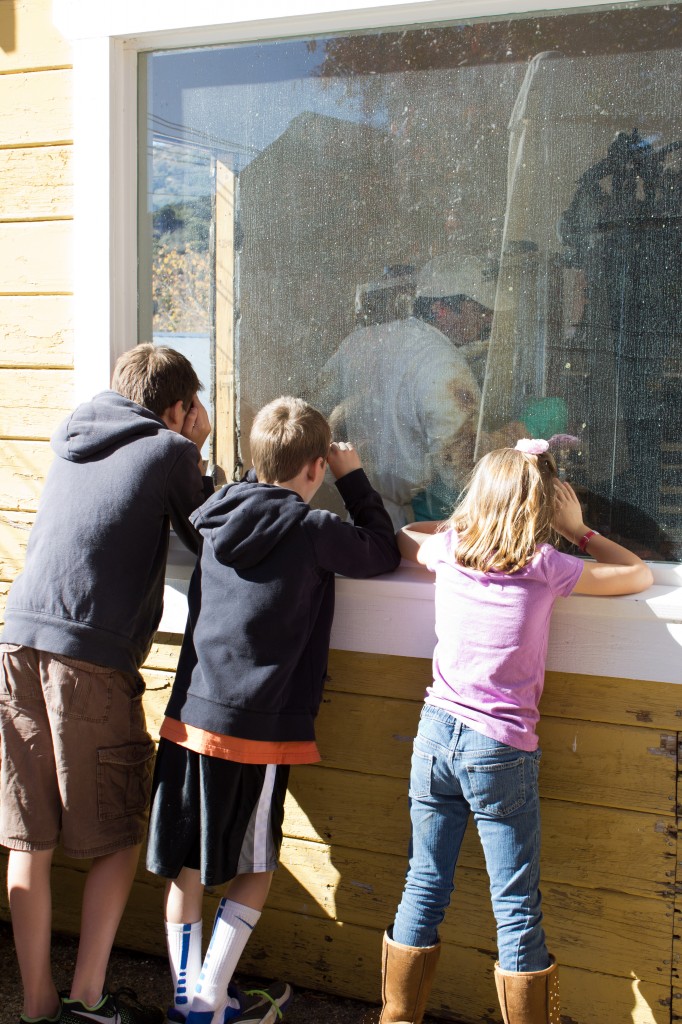 The next stop was Los Rios Orchard. I have been going here since I was a little girl. We got to watch them make cider on an old cider mill. They were fascinated and a bit grossed out.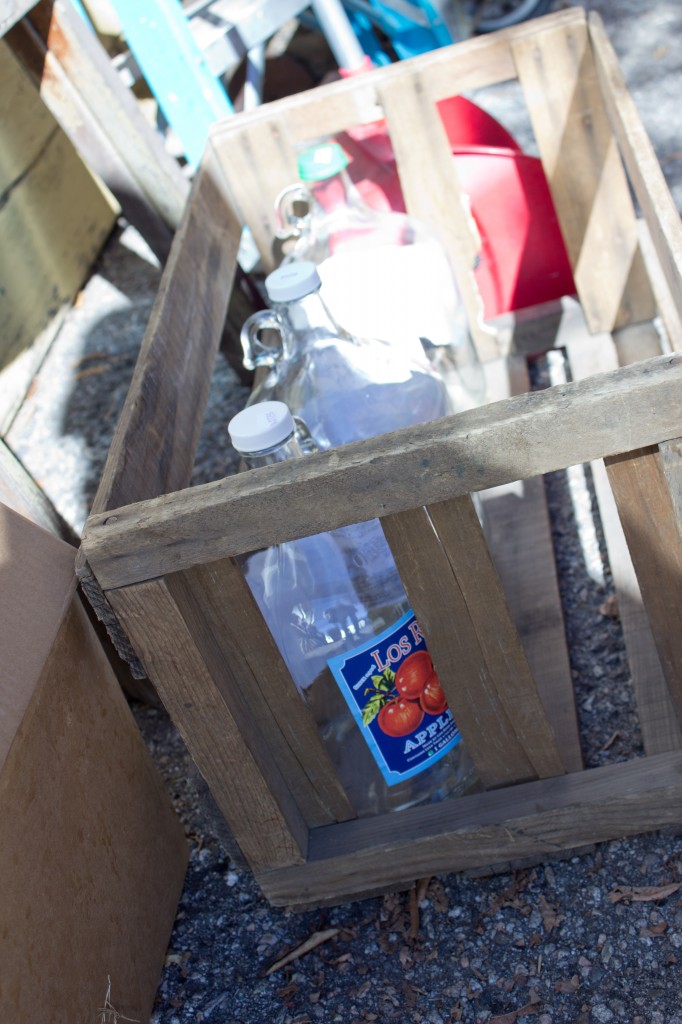 We had a picnic on the property. Earlier in the season you can pick your own apples but we settled for a bag of Pink Ladies to take home, along with a jug of fresh Apple Cider.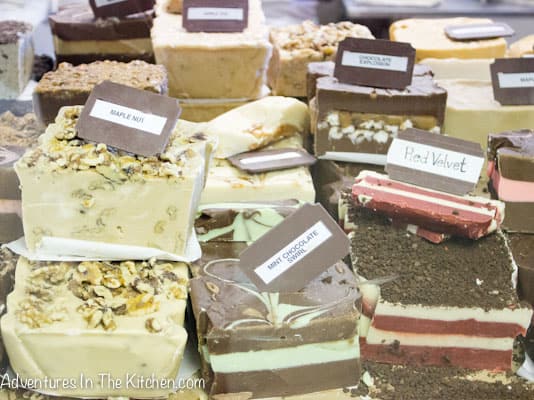 In the town we visited the General Store where Village Candy had this amazing display of fudge. Chase convinced us to buy a box. It quickly disappeared when we put it out at Thanksgiving.
I was inspired to make this Apple Cider Chicken. It is a good choice for cool evenings. It is one I think the kids will like because it is a little sweet. You start sauteeing the chicken breasts in olive oil and butter.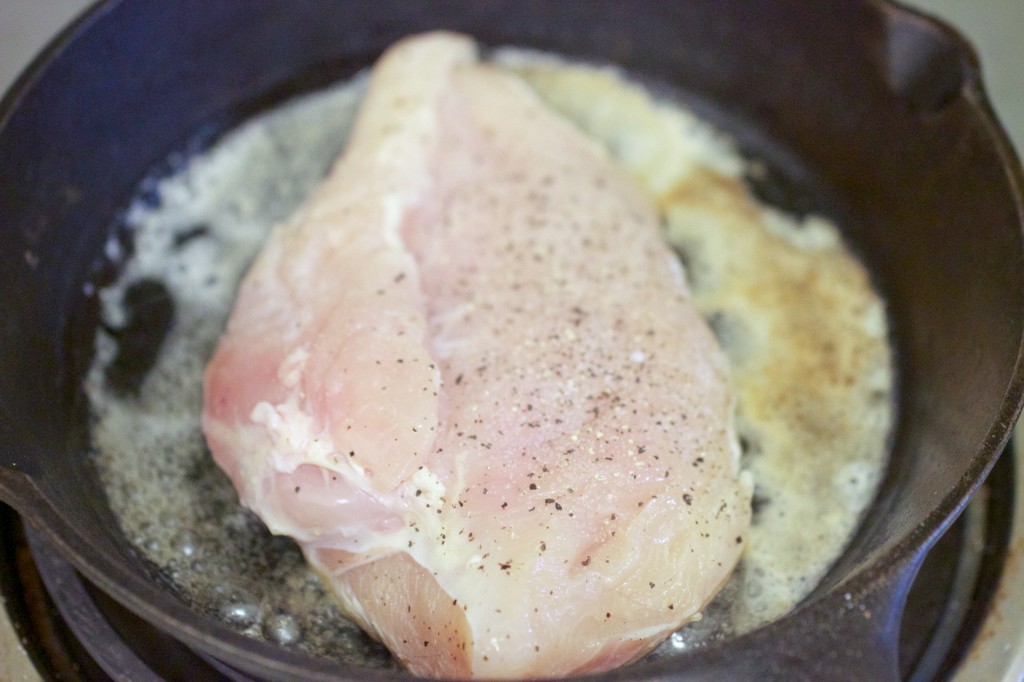 Next,add the onions, apples, brown sugar and fresh herbs. Saute for about 8 minutes or until they soften.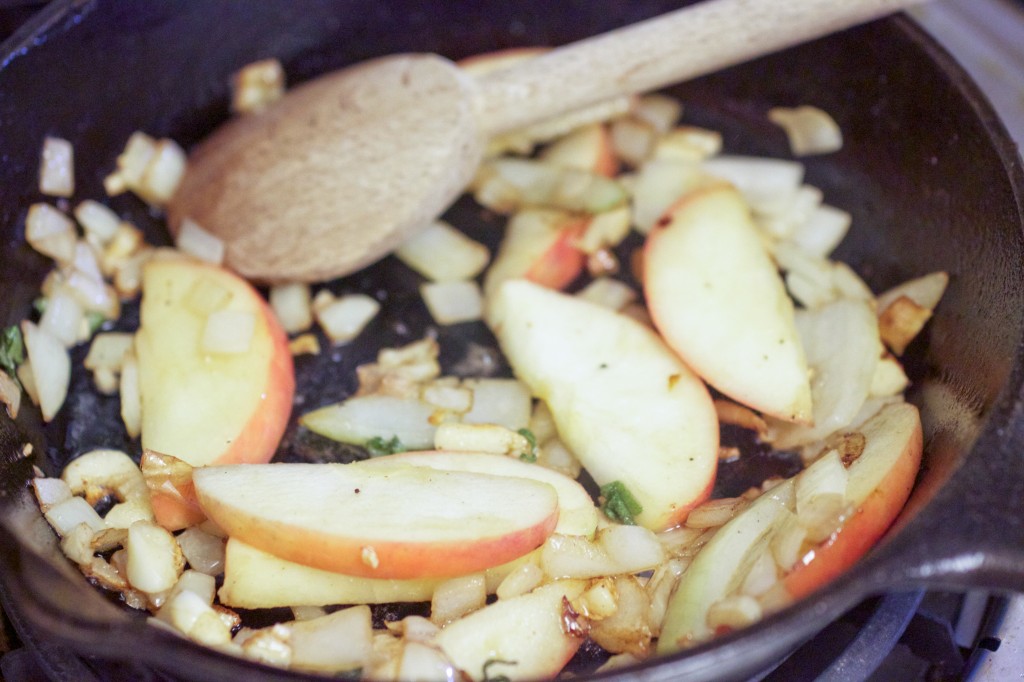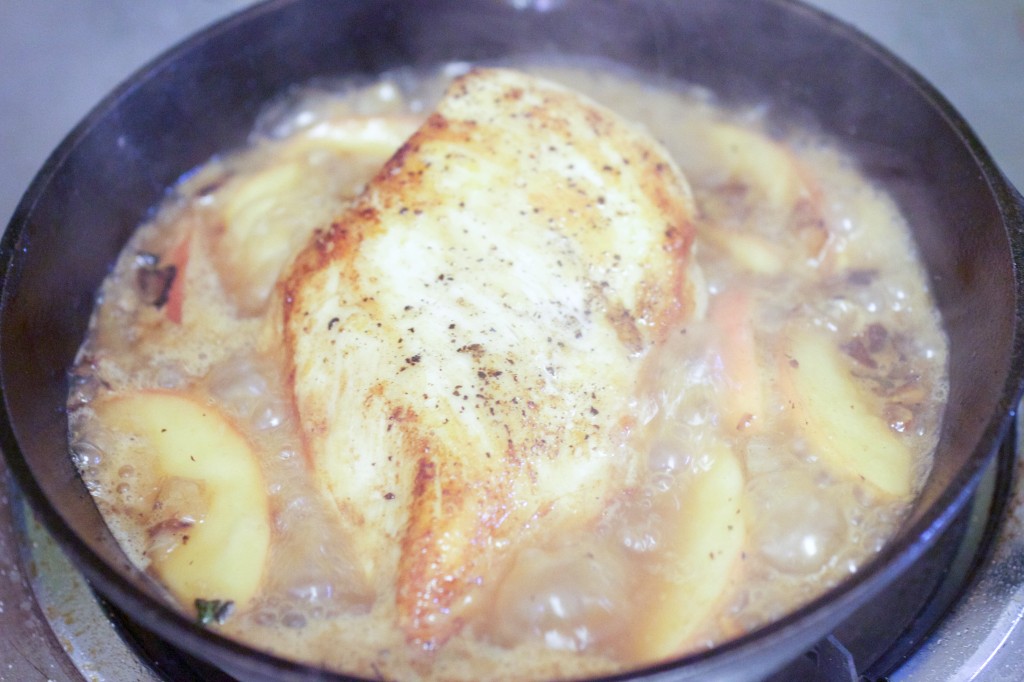 The sauce thickens and the final touch is to add the applejack brandy, if desired. It adds a underlining richness to the sauce.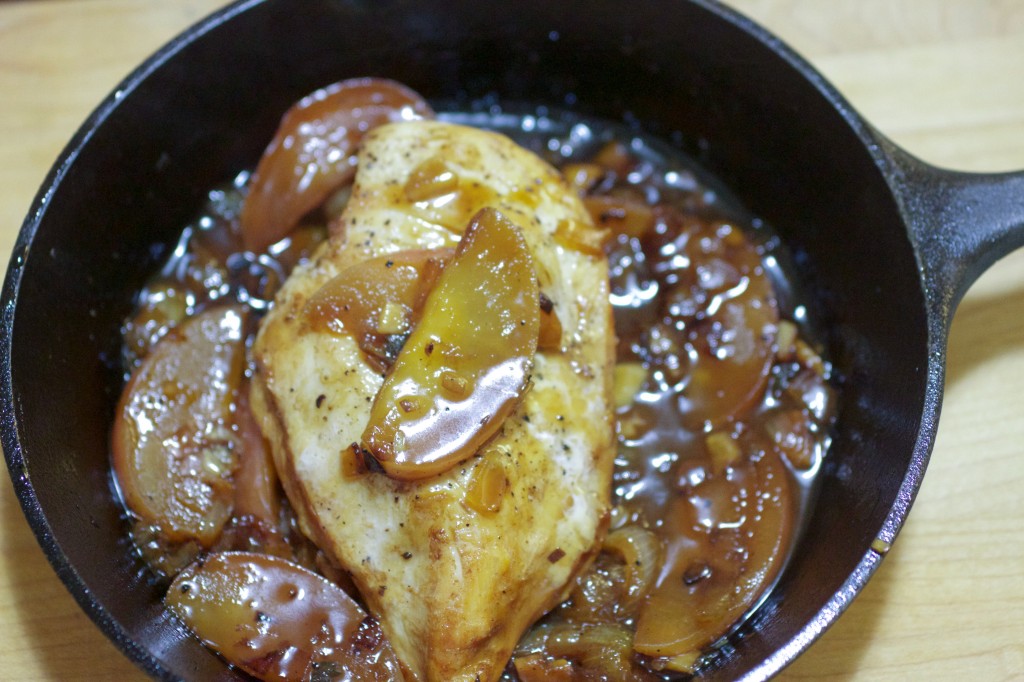 Did you have the opportunity to pick apples this season? What is your favorite apple dessert. Check back later in the week for Caramel Apple Cider.