Thank you for visiting. If you were here in person I'd offer you a cupcake or cook you a meal. Adventures In The Kitchen cooking school started as a blog in 2005. It's hard to believe this space, my baby, is 15 years old. A desire to feed my creative soul led me to create this space. It was a place to share the recipes I created in my kitchen.
I created the cooking school to encourage others to gather in the kitchen and learn to cook delicious meals. Cooking together makes a powerful team-building activity. In teams, they collaborate to create a meal and end with a time of celebrating around the table.
The table is ground zero for sharing life together. It is not just about food, it is a place we share our dreams, our days, our disappointments. Relationships are strengthened, trust is built in that time we share both in the kitchen and around the table.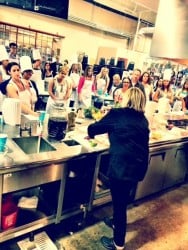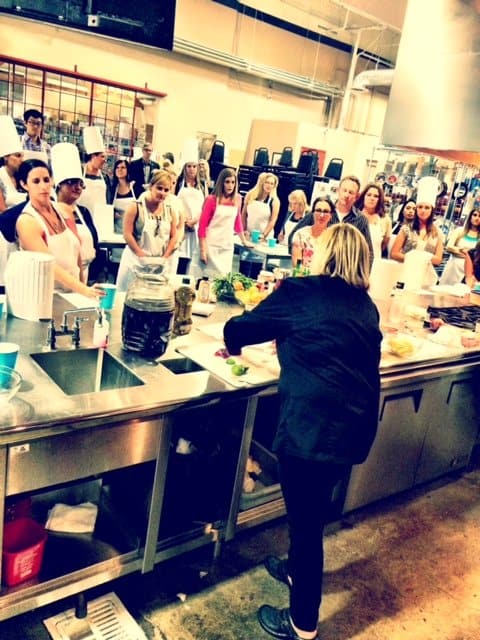 As a person who gathers people in small groups for a living,  I believe something magical happens when you gather around the table with those you love.
Maybe you left the table, your kids are grown up and off on their own. You are empty nesters and it feels a bit lonely around the table. Maybe like me, you are single and hate to eat alone. Invite someone to join you.
I share recipes and write on family meals, entertaining, and giving back to the community. You will find recipes on baking, everyday meals, and special occasions. I share ideas for kids' parties and home entertaining. You will even find a few freebies.
My goal is to create mouth-watering recipes that will inspire you to cook.
Follow us on Twitter, Facebook and Instagram.
In case you are interested here are a few places you will find my recipes:
My Spring Raspberry Salad was published in the It's Summer Cookbook by Betty Crocker in April 2010.
Top Posts
Smore's Waffle Sandwich 
Peppermint Meringues
Mexican Fusilli
Angel Hair Pasta with Lemon Sauce
Filet of Beef with Gorgonzola Sauce
Brown Sugar Cake with Caramel Frosting
Oatmeal Caramel Apple Cookies
Red Velvet Popovers
Entertaining
Kid's DIY Spa Party
Good Morning Breakfast Party
Outdoor Movie Night
Tailgate Party
Cowgirl Party
Kids Baking Party
Cocktail Party 101
Cooking With Kids
Cooking With Kids
Chocolate Chip Scones
Apple Pie Pops
Pizza, Pizza
DIY Crafts
Family Meals
Table Talk
Goals for Family Meals
How To Cook
Kitchen 101: How to Roast Garlic
Photo by Jeff Wallace Photography